Target stores won't stock Frank Ocean's 'Channel Orange' album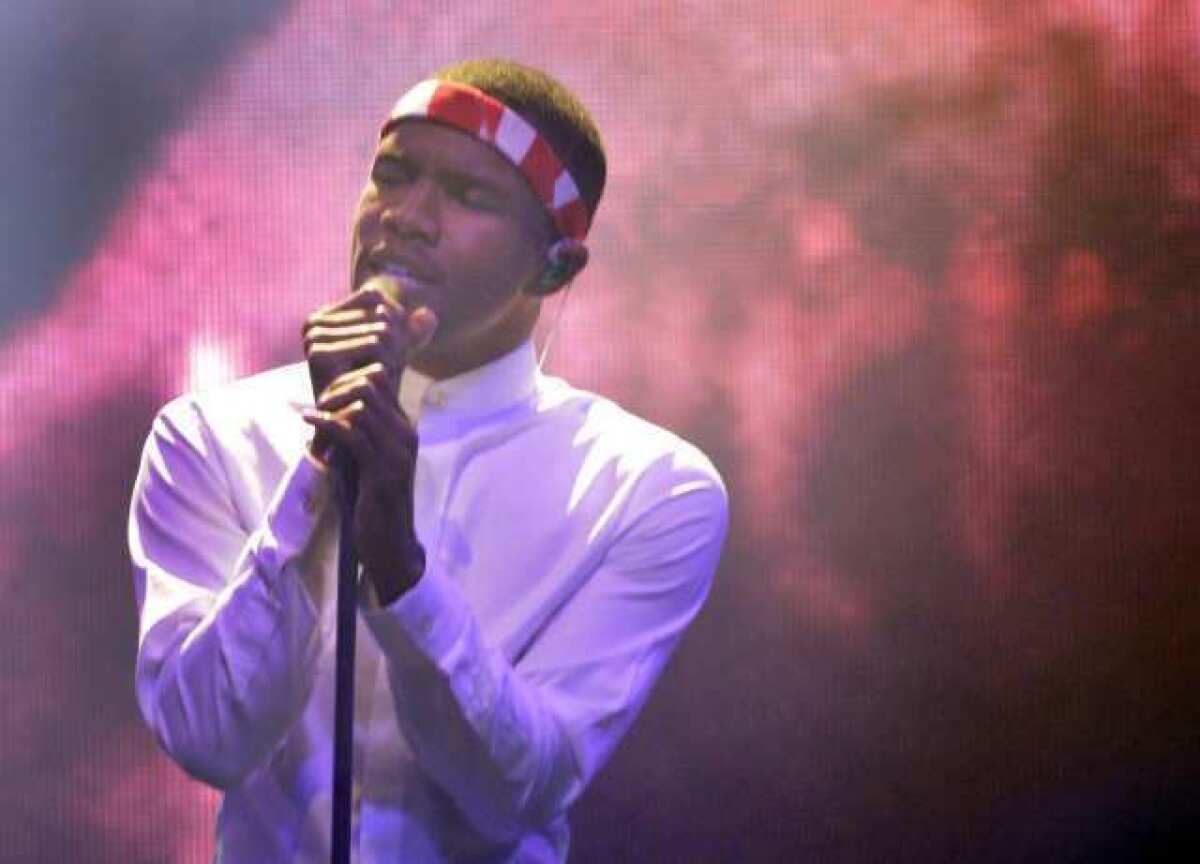 Frank Ocean's album "Channel Orange" already is one of the most widely discussed and highly praised albums of the year, but don't look to buy at a Target store when the physical CD is released next week.
The Minneapolis-based retail giant has announced it won't stock the album, which has generated massive interest since the R&B; singer revealed recently that some songs were inspired by a gay relationship he once had.
But after initially suggesting that Target's decision may have been related to Ocean's sexual orientation, his manager, Christian Clancy, has backed down and said Target's decision was a response to the release of Ocean's album a week early in digital form exclusively on iTunes.
PHOTOS: Gay celebrities, who's out?
A Target statement, reported by MTV News, explained that "At Target, we focus on offering our guests a wide assortment of physical CDs, so our selection of new releases is dedicated to physical CDs rather than titles that are released digitally in advance of the street date."
In addition, the statement refuted Clancy's allusion in a since-deleted Tweet on Tuesday that the decision had anything to do with the musician's sexuality.
"The claims made about Target's decision to not carry the Frank Ocean album are absolutely false," the statement said. "Target supports inclusivity and diversity in every aspect of our business. Our assortment decisions are based on a number of factors, including guest demand.
PHOTOS: Gay celebrities, who's out?
"Target has a longstanding tradition of supporting music and artistry that reflects the diverse landscape of American culture," the statement added. "Our history of partnering with diverse artists includes recent partnerships with a variety of musicians, such as Ricky Martin, B.o.B., and Gloria Estefan."
Target also stocks albums by gay artists including Adam Lambert and Elton John, and recently began selling gay pride T-shirts and donating proceeds to the Family Equality Council, which supports the rights of LGBT parents.
Clancy deleted his original Tweet and later sent another that said: "Note to self: Take your own advice. Emotional knee-jerk reacting isn't the move."
His original Tweet said "Target has refused to carry Frank's album because of iTunes exclusive. Interesting since they also donate to non-equal rights organizations."
It was a reference to a Target donation to the group Minneapolis Forward, which had supported several candidates including gubernatorial hopeful Tom Emmer, who reportedly had supported an anti-gay ministry. MoveOn.org, the liberal advocacy group, boycotted Target in 2010 because of the $150,000 donation.
ALSO:
Critic's notebook: Frank Ocean's album is bigger than 'he'
Late Night: Frank Ocean wows in TV debut on 'Jimmy Fallon'
Frank Ocean's talent and sexuality could push musical boundaries
---
Your essential guide to the arts in L.A.
Get Carolina A. Miranda's weekly newsletter for what's happening, plus openings, critics' picks and more.
You may occasionally receive promotional content from the Los Angeles Times.