Review: "Incorruptible Heart" by Lavender Diamond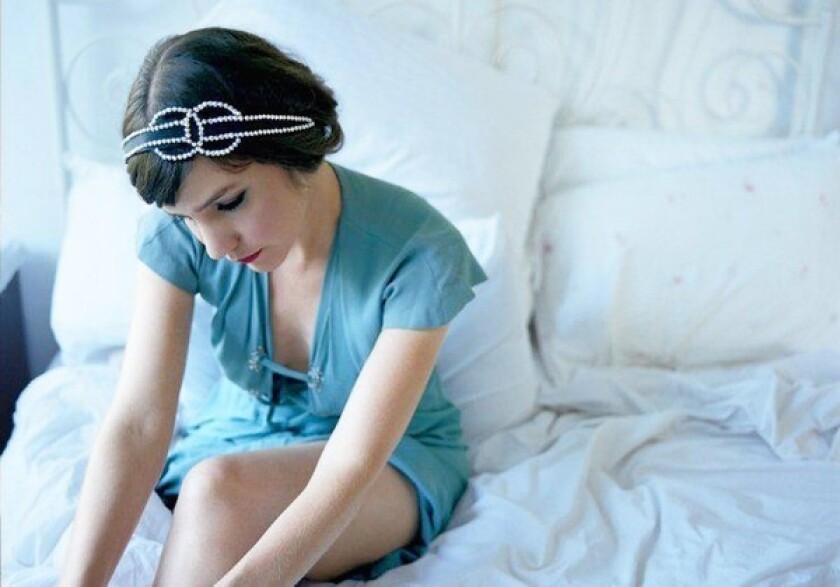 At its most winsome, L.A.-based Lavender Diamond crafts heart-melting melodies that can sound as if they've been lifted straight out of a child's music box — in some cases, the world's most melancholy music box on the quartet's second full-length album.
The album opens with "Everybody's Heart's Breaking Now," one of five songs that traffic in the dreamy pulse of a waltz as vocalist Becky Stark sings: "Everybody's heart's breaking now/And you feel the world is ending somehow/And you wonder how we'll find our way out." Such is the loveliness of Stark's voice in a track that expands from an intimate initial keyboard accompaniment to fully orchestrated, grand-scale pop that the listener feels compelled to see where this journey will lead rather than turn away in dystopian dejection.
Under the guidance of producer Damian Kulash of OK Go, Stark, keyboardist-composer Steve Gregoropoulos, drummer-cartoonist Ron Rege Jr. and guitarist Jeff Rosenberg bounce from soaring pop elegance to the laptop-tinkering of "Dragonfly" and another existential quandary: "I wonder why this lifetime starts with goodbye?" Then they're on to the Lou Reed-meets-Prince rock-funk of "I Don't Recall" and throbbing retro disco of "Light My Way," and still find room for stripped-down John Lennon-esque rock balladry at the heart of "Forgive," which waxes philosophic in the simplest terms possible: "Forgive/You must forgive all/To live in love."
By the time the group reaches the minimalist "All the Stars," with its ethereally exquisite melodicism that stretches for 51/2 minutes, it's evident that Lavender Diamond has discovered the way out of the disappointment voiced at the outset of the album.
With all of Stark's other projects — she's spent time guesting with the Decemberists, She & Him and actor-singer John C. Reilly, along with costarring in the Living Sisters with Inara George and Eleni Mandell — it's a minor miracle she's been able to make room for another Lavender Diamond outing. But when the results sparkle this brilliantly, the multi-tasking seems exceedingly worth it.
"Incorruptible Heart"
Lavender Diamond
(Paracadute Records)
3 1/2 stars
---
Inside the business of entertainment
The Wide Shot brings you news, analysis and insights on everything from streaming wars to production — and what it all means for the future.
You may occasionally receive promotional content from the Los Angeles Times.