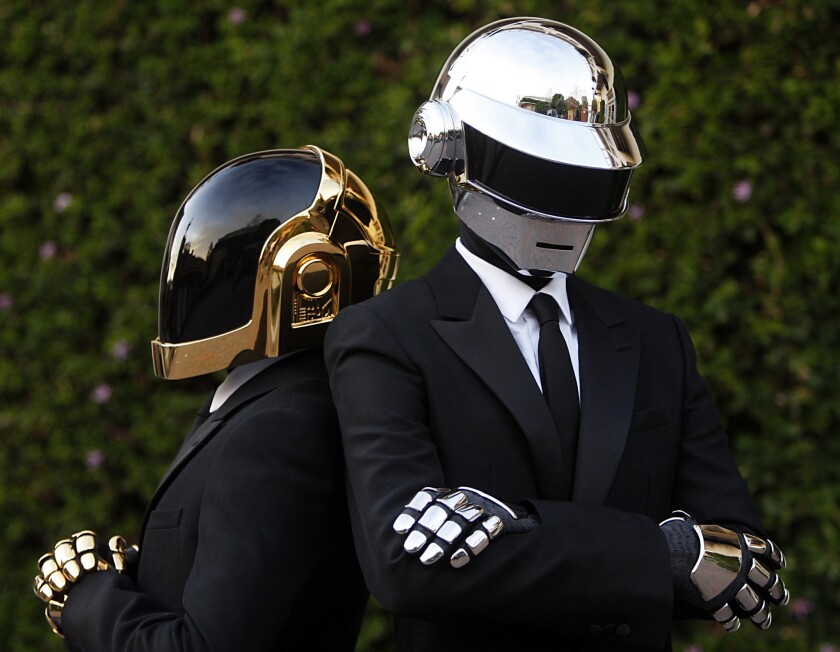 So if you were Daft Punk, arguably the world's most cultishly adored, purposefully mysterious EDM duo, where would you want to unveil your new album, "Random Access Memories," to your global worshipers? From the top of the Petronas Towers? Or maybe the dark side of the moon?
Naw, too predictable. Instead, the French twosome of Guy-Manuel de Homem-Christo and Thomas Bangalter have announced that they'll be taking their act to Wee Waa, Australia (population 2,000, give or take a few marsupials) on May 17, where anyone who shows up will be able to witness a performance of their new disc in its entirety.
However, it's still unclear whether Daft Punk actually will be present in the cyborg-flesh or whether they'll leave the show to their live-streamed avatars.
According to reports, Daft Punk's much-anticipated gig will coincide with the 79th annual Wee Waa Show, an agricultural fair. There'll only be 4,000 tickets available, folks, so for the 99.9% of the planet that doesn't happen to live within a day's drive of Wee Waa, better book those Qantas round-trip tickets right away.
ALSO:
Coachella 2013 set times and lineup revealed

Andy Johns dies at 62; helped produce Stones, Led Zeppelin
Coachella promoter, Indio strike deal, but locals' concerns linger
Follow me on Twitter: @RJohnsonLAT
PHOTOS AND MORE
COACHELLA 2013: Full coverage
THE ENVELOPE: Awards Insider
PHOTOS: Grammy top winners
---