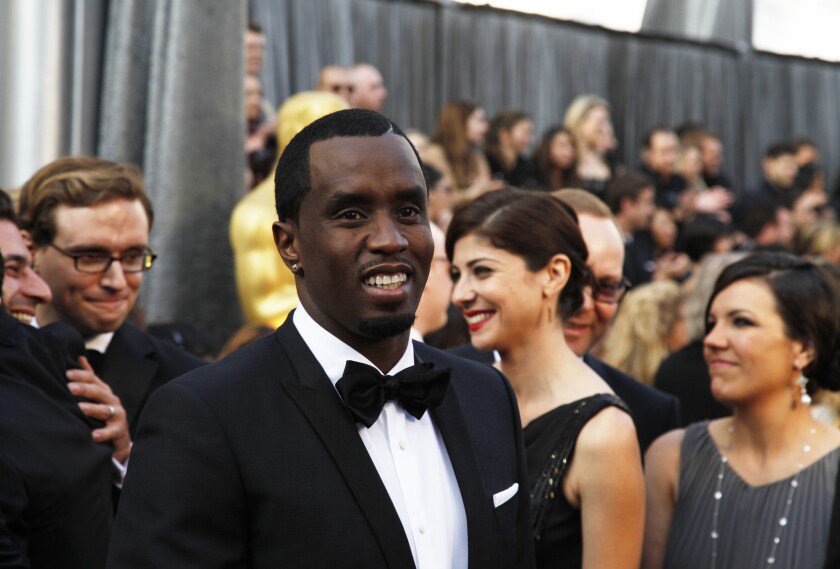 "The revolution will be televised." That's what Sean "Diddy" Combs promises for his lifestyle cable network, Revolt, set to launch in July.
Ahead of the launch, the hip-hop mogul has rolled out a social media campaign to tease the network, including video vignettes that feature Mac Miller and the Game and a handful of cryptic trailers promising Revolt's aim to be a game changer.
The channel will focus on art, music, fashion, culture and film -- all things Combs knows quite well. The rapper-entrepreneur has spent the bulk of his two-decade career becoming a formidable, multi-platform presence. Outside of music and film, he's spread his personal brand into reality TV, fragrances, clothing, restaurants, liquor (the man also has his own water) and headphones.
IN CASE YOU MISSED IT: Coachella weekend 1
Combs announced the television venture early last year after he aligned with former MTV programming chief Andy Schuon. Revolt, which will be distributed through Comcast, will be aimed at African American audiences.
In a statement, the mogul boasted that the network will be "the first channel created entirely from the ground up in this new era of social media."
"We're building this platform for artists to reach an extraordinary number of people in a completely different way," he added. "Revolt will be live, like all great moments in television history."
In 2011, Comcast announced that it would solicit proposals for independent channels as a commitment to the Federal Communications Commission to help launch minority-owned networks. It plans to launch 10 over the next eight years, with four being majority African American-owned. Magic Johnson and filmmaker Robert Rodriguez also have brokered channels through the deal.
No stranger to TV, Combs previously launched a handful of branded series for MTV, including three successful incarnations of "Making the Band"; a spinoff, "Making His Band"; and "P. Diddy's Starmaker." He also looked for an assistant in an "Apprentice"-style reality competition for VH1 called "I Want to Work for Diddy." He's also appeared on "Entourage," "CSI: Miami" and a television adaptation of "A Raisin in the Sun."
Check out the teaser trailer for the network below:
PHOTOS AND MORE
COACHELLA 2013: Full coverage
THE ENVELOPE: Awards Insider
PHOTOS: Grammy top winners
---