Billboard shake-up puts Hollywood Reporter's Janice Min in charge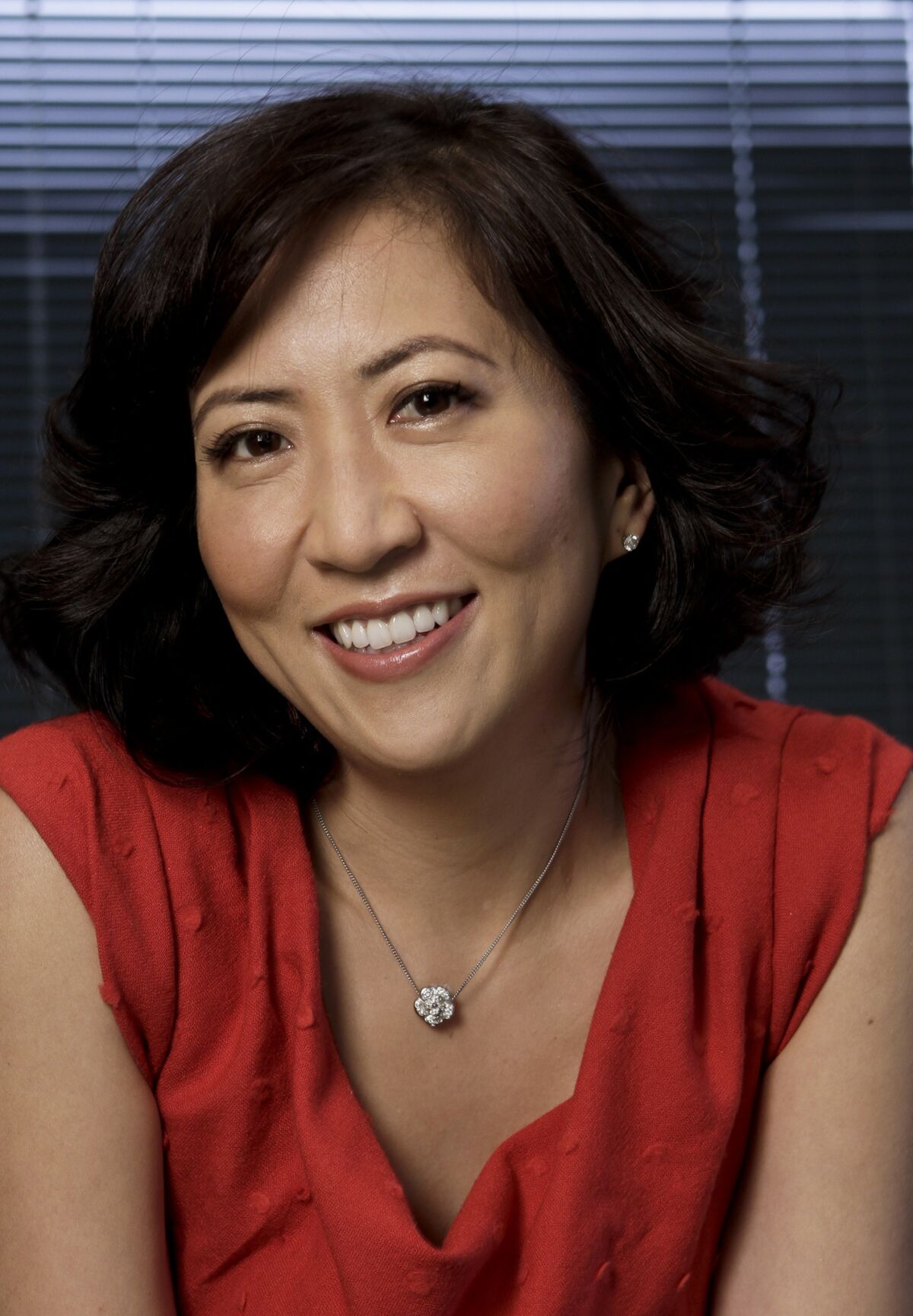 Should we brace ourselves for Billboard's Hot 30 Music Biz Rumors chart?
Who knows, but expect significant changes soon with this week's announcement that Hollywood Reporter editorial director Janice Min will take the helm at Billboard as well, in her new post as co-president and chief creative officer of Guggenheim Media's Entertainment Group.
Billboard's previous editorial director, Bill Werde, who assumed that title in 2008, announced on his blog that he was leaving, saying, "Mine has been an amazing seat from which to watch the entertainment business evolve. Guggenheim Digital has expressed interest in me working to develop some new ideas within their framework of companies, and I look forward to applying an entrepreneurial approach to the entertainment and media realms that we've all spent so much time studying. More soon!"
In addition to Billboard and the Hollywood Reporter, Guggenheim Partners owns Dick Clark Productions, the Golden Globe Awards and the American Music Awards.
Billboard remains the go-to music-industry source for chart information, but as the record business has struggled over the last decade, Billboard has similarly fought to maintain and expand its audience.
GRAPHIC: Times music staff best of 2013 list
Min, who took over as editor of the Hollywood Reporter in 2010, has been credited with bringing the publication up to speed in the multiplatform digital age. Among the changes that have taken place under her watch: the Reporter's website, thr.com, has been beefed up; the print edition was transformed from a daily to a glossy weekly; a series of Hollywood Reporter's Awards Season roundtable discussions became a TV series carried on PBS SoCal stations, and the Reporter further heightened its profile by hosting Oscar and Emmy award nominee parties.
"In just three years, she has built one of the most powerful brands in entertainment media," Todd Boehly, president of Guggenheim Partners and chairman of Guggenheim Media, said in a statement. "She has innovated, both in print and digitally, consistently leading the way in not only driving new initiatives, but in breaking some of entertainment's biggest stories.
In the same announcement, Guggenheim Media announced that it will split its Prometheus Global Media wing into two entities: the Entertainment Group, consisting of Billboard and the Hollywood Reporter; and AdWeek, Clio Awards and the Film Expo Group.
"The combination of Billboard and the Hollywood Reporter under one editorial voice creates a true entertainment super-brand," Min said in the same statement. "I'm excited to be at the center of two organizations so influential in driving the conversation in popular culture."
ALSO:
Review: 'High Hopes' get dashed on Springsteen's latest album
New iHeartRadio Country Festival set to launch March 20 in Austin
OutKast, Muse, Arcade Fire, the Replacements to anchor Coachella
Follow Randy Lewis on Twitter: @RandyLewis2
PHOTOS AND MORE
PHOTOS: Concerts by the Times
THE ENVELOPE: Awards Insider
PHOTOS: Grammy top winners
---
Your essential guide to the arts in L.A.
Get Carolina A. Miranda's weekly newsletter for what's happening, plus openings, critics' picks and more.
You may occasionally receive promotional content from the Los Angeles Times.