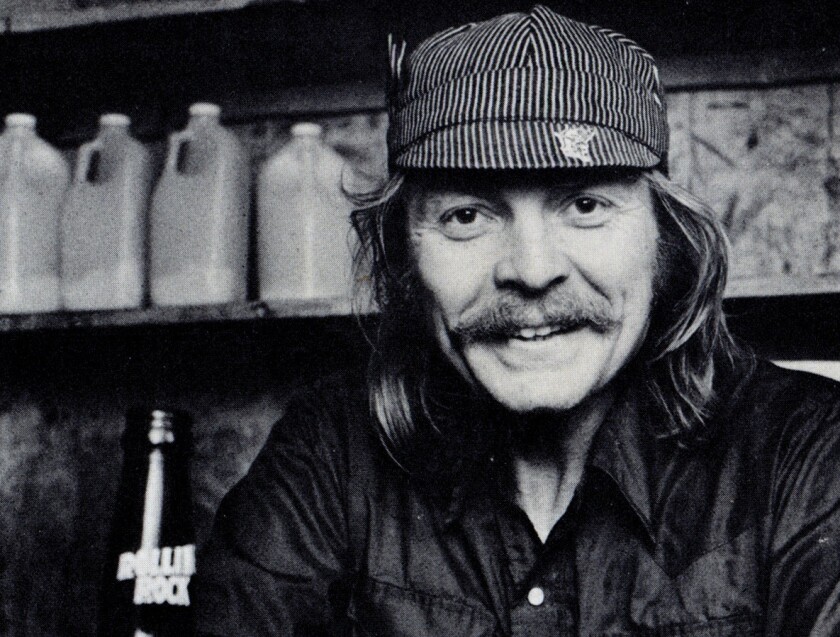 Folk music over the years has taken many forms, has gone electric and returned to its roots, has moved in and out of favor as new generations discover, rework and reexamine the music. Below are new releases and reissues that celebrate the depth of English and American folk music.
Laura Marling, "Once I Was an Eagle" (Ribbon Music)
The British singer's talent is undeniable, and on her recent album, released in May, it's fully blossomed. One of the most accomplished contemporary folk albums of the year, "Once I Was an Eagle" exudes confidence with a brutal honesty and an insistent way with her acoustic guitar. Touchstones include artists as varied as Fairport Convention's Sandy Denny, Bob Dylan circa 1964 and Joni Mitchell's less jazzy work. Most important, Marling sounds like no one but herself, no small feat for a music as endlessly mined as folk. Listen to "Master Hunter" below.
Michael Hurley, "Hi Fi Snock Uptown" and "Armchair Boogie" reissues (Light in the Attic)
The little-known troubadour released his first record on Folkways in 1964 and over a long, wandering life has crafted melodic acoustic and lightly accented electric music as curious as it is catchy. His best two records, long cult classics, are "Armchair Boogie" (1971) and "Hi Fi Snock Uptown" (1972). They've just been reissued, and time hasn't damaged them at all. Topics include a song about a would-be British nobleman in an insane asylum, an ode to black crows and, his best-known work, "The Werewolf," a song about mental illness. "Twilight Zone" (embedded below) rages against depression with a desperate melancholy. Haunting and raw with gusts of free-spirited joy — the stellar sex romp of "Open Up," for example — Hurley's two records are at times peculiar but in the most human of ways.
Various Artists, "Classic Banjo" (Smithsonian Folkways)
It's a strange moment in pop, what with Mumford & Sons somehow pushing the banjo onto the charts. For a look at the raw stuff, the kind of unwashed ruggedness that exudes darkness instead of treacle, hit "Classic Banjo," a collection by Smithsonian Folkways that examines the American history of the instrument. It features so-called old, weird Americans Hobart Smith, Dock Boggs and Roscoe Holcomb, who remind us of the dirt, grit and rural foundations of the banjo. Extensive liner notes provide biographical vignettes on each artist, resulting in a tapestry of early 20th century America.
Dock Boggs' "Bright Sunny South" is below.
"Enjoy the Experience" (Sinecure Books)
A different and even weirder brand of folk arrives via "Enjoy the Experience," an extensive new book that highlights the history of private-press records and the strangeness that often occurred when amateurs made their own records. Edited by music historian Johan Kugelberg for Sinecure Books, his new imprint with L.A. music explorer Eothen "Egon" Alapatt of Now-Again Records, "Enjoy the Experience" is an encyclopedia of the musically absurd, including noted sibling trio the Shaggs and their surreal "Philosophy of the World," Zilch Fletcher's aptly titled "Nobody's Dreamboat" and Lucia Pamela's quirky "Into Outer Space With Lucia Pamela." Below is Pamela's "You and Your Big Ideas." (Fun fact: Lucia Pamela was the mother of the late L.A. Rams owner Georgia Frontiere, who notoriously relocated the NFL team to St. Louis.)
ALSO:
Kanye West's Twitter review of 'Pacific Rim'

Review: Jay-Z's 'Magna Carta Holy Grail full of empty boasts
Randall Roberts' best albums of 2013 so far: A mid-year status report
Follow Randall Roberts on Twitter: @liledit
---