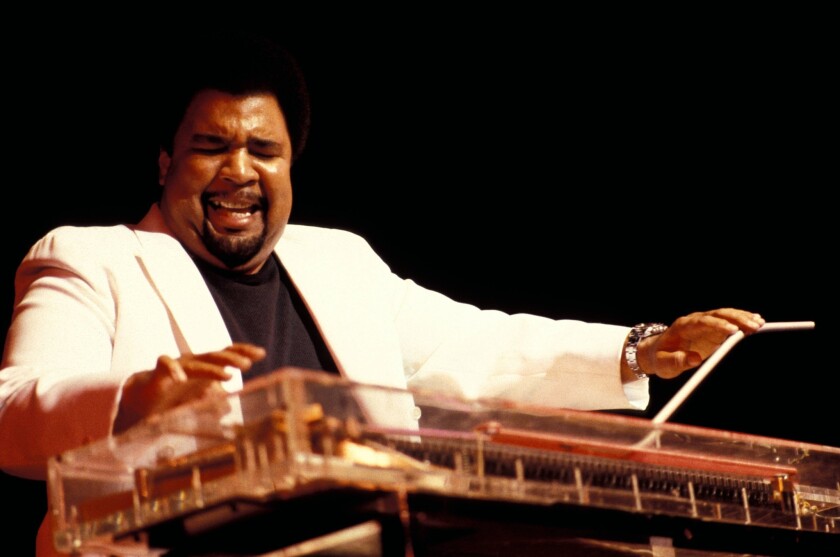 Keyboardist George Duke, one of the pioneers of the jazz fusion movement that merged jazz, rock and funk in the late 1960s and 1970s, died Monday night in Los Angeles, where he was being treated for chronic lymphocytic leukemia, his record label announced. He was 67.
In a career stretching over five decades, Duke collaborated with an array of other musicians, among them Frank Zappa, Miles Davis, Barry Manilow, Dizzy Gillespie, Al Jarreau, Don Ellis, Cannonball Adderly, Nancy Wilson and Joe Williams.
Duke, who was born in San Rafael in Northern California, was one of the leading forces in bringing jazz and rock together, genres that not only were typically separate in the 1950s and early-'60s, but whose proponents often were philosophically at odds. Duke found the common ground between the styles.
PHOTOS: Notable deaths of 2013
"His 1969 date with violinist Jean Luc Ponty at Thee Experience, a club on the Sunset Strip, was attended by Zappa, Adderley, Quincy Jones and others and was one of the seminal events in West Coast fusion," jazz writer Bill Kohlhaase wrote in The Times in 1997.
In that article, Duke noted that many rap artists had sampled his recordings — "They've sampled 'Reach for It' at least 20 times already" — and he urged younger musicians to seek out and personally connect with the older musicians they admired rather than merely incorporating excerpts of their records into their own.
"The younger artists have all come up on machines," Duke said. "They didn't work with their heroes, they sampled them. Now when they run out of music to sample -- and they will -- . . . then what are they going to do? They have to go back to the people who know how to create. There needs to be a handshake between them and us."
In addition to his own albums, of which he said in recent years he had lost count, Duke produced recordings for pop artists including the Pointer Sisters and Gladys Knight. He won a Grammy in 2000 as producer of Dianne Reeves' "In the Moment — Live in Concert," which was named jazz album of the year.
Duke's wife died of cancer last year, a loss that hit Duke hard. "I didn't feel like creating any music," he said, "which was odd, because normally that's the easiest thing for me to do." But after months of grieving, he returned to the recording studio and recorded a new album, "DreamWeaver," as a tribute to her. It was released last month.
"I don't want people to get the idea that this is a morbid record," Duke said in a promotional interview issued by his label, Concord Records, "because it's more about celebration."
Information on services is pending.
ALSO:
My Favorite Weekend: George Duke
The Gap Between Old School and New
George Duke Proves He's King of the Crowd
Follow Randy Lewis on Twitter: @RandyLewis2
---