Kesha denied Dr. Luke abuse allegations in a previous deposition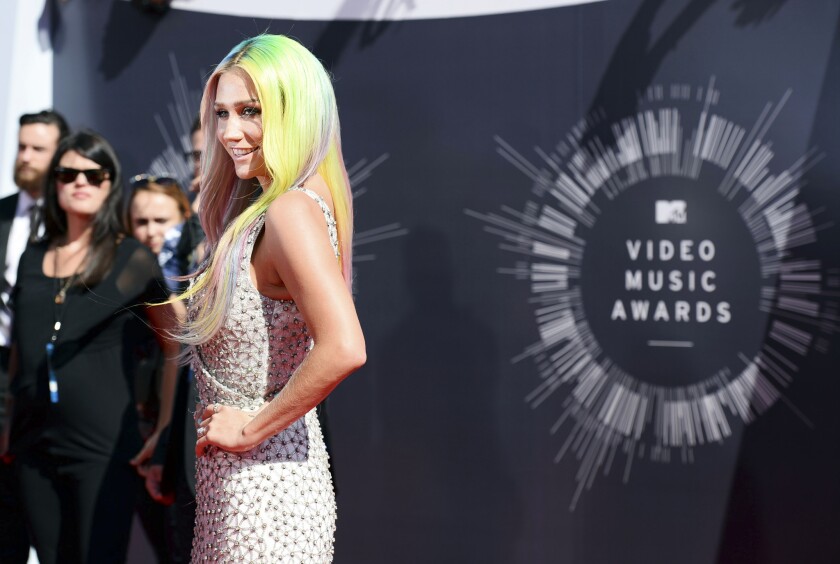 According to a newly unsealed 2011 deposition, pop singer Kesha had previously denied that her producer Dr. Luke ever abused her.
Her statements, which she delivered under oath, stand in contrast to her recent claims that Dr. Luke, born Lukasz Gottwald, sexually and emotionally abused her over the entirety of their decade-long professional relationship.
The newly unsealed documents were part of a 2011 lawsuit on behalf of her old management firm DAS, which was suing both the singer and Gottwald for breach of contract complaints. A judge released the deposition after a request from Gottwald's attorneys.
In the 2011 deposition, the singer, born Kesha Sebert, was asked, "Did Dr. Luke ever give you a roofie?" and "Did you ever have an intimate relationship with Gottwald?" The singer answered "no" to both questions, and later said that "Dr. Luke never made sexual advances at me."
Kesha's recent lawsuit, in contrast, claimed repeated incidents of Gottwald giving her drugs and sexually assaulting her.
In a statement, Kesha's attorney Mark Geragos told The Times that the contradiction in her testimony came after Gottwald threatened her safety and livelihood.
"Luke's latest legal maneuver comes as no surprise," Geragos wrote. "[I]t's a desperate Hail Mary and a pathetic attempt to once again blame his victim. As detailed in our complaint, Luke walked Kesha down the beach and threatened to destroy Kesha's life and the lives of her family if she didn't cover up his sexual assaults in a 2011 deposition. He is now following through on his threats and grasping at straws to try and twist Kesha's coerced statements.
"Unfortunately, protecting abusers out of fear happens all too often with battered women. This case is about Luke's physical, emotional and psychological abuse of Kesha and her fight to get him out of her life. After being driven to the brink of death and into rehab, she's no longer going to allow herself to wither away at the hands of her abuser as he tries to blame the victim."
Gottwald's attorney Christine Lepera said in a statement to the Times that "while Kesha may not like it, the fact is she and her mother denied under the penalty of perjury her claims in her case. No amount of backpedaling or spin can change that. Any contention that Luke or anyone else coerced her or her mother into giving testimony is simply preposterous."
Follow @AugustBrown for breaking music news.
---
The complete guide to home viewing
Get Screen Gab for weekly recommendations, analysis, interviews and irreverent discussion of the TV and streaming movies everyone's talking about.
You may occasionally receive promotional content from the Los Angeles Times.