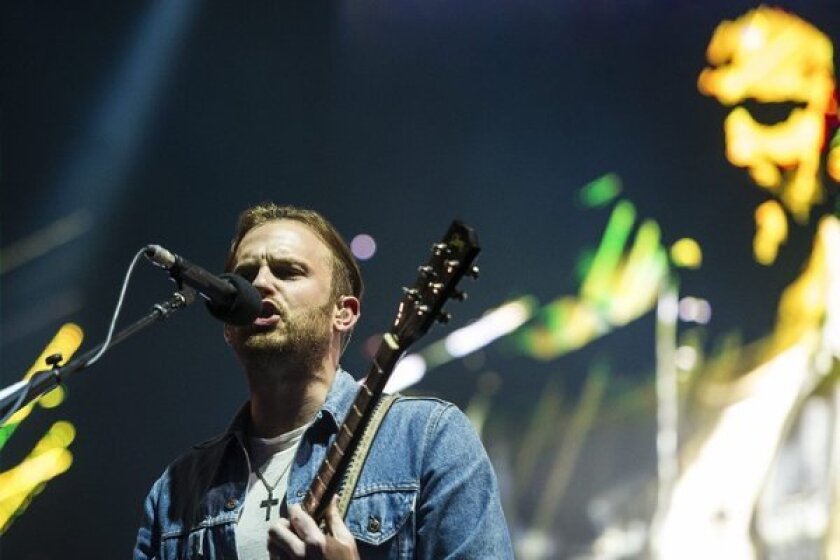 Los Angeles Times Pop Music Critic
Ragged Southern rock band Kings of Leon have released the first single from their forthcoming album, "Mechanical Bull," and fans of their harder, catchier earlier work will be very happy.
The song's called "Supersoaker," and it recalls the punchy tightness of their 2003 debut album, "Youth & Young Manhood." Intact and at its gravelly best, singer Caleb Followill's voice pushes alongside chunky chords and propellant snare beat delivered by a group that also features his brothers Nathan and Jared Followill and cousin Matthew Followill, four men sharing both DNA and musical spirit.
Unlike their former kindred spirits the Strokes, which have struggled and mostly failed to remain relevant, Kings of Leon seem as single-minded as Motörhead on "Supersoaker." Within the first riffs you know who this is: It's Kings of Leon, and they're in rock mode. This is a good thing in an American rock landscape that hasn't produced many big-ticket records so far this year. Here's hoping that "Mechanical Bull," which comes out Sept. 24, changes that.
Listen to "Supersoaker" below.
ALSO:
Gotye's 'Somebody That I Used to Know' remixed (ruined?)Hear now: Mazzy Star unveils new song, 'California,' teases album
2013 MTV VMAs: Justin Timberlake, Macklemore & Ryan Lewis lead nominations
Twitter / @liledit
---