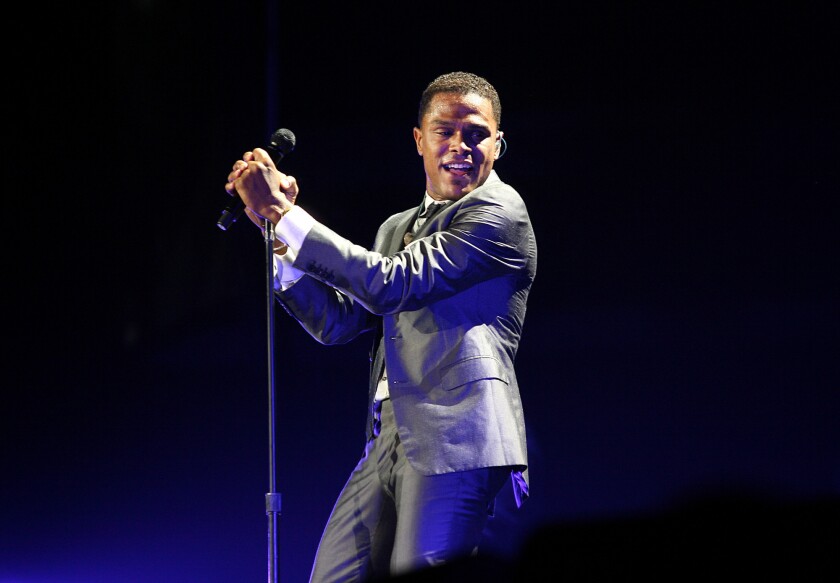 Looks like Maxwell is ready to end his disappearing act.
The revered R&B singer is set to kick off the 2014 BET Experience by headlining a show at Staples Center on June 27 alongside songstresses Jill Scott, Marsha Ambrosius and "American Idol" winner Candice Glover.
But the gig is also part of a summer trek that the crooner will launch in June.
The 37-date Summer Soulstice tour will take Maxwell across North America on his first major tour since 2010.
PHOTOS: 2013's year of controversial rap lyrics
The tour launches Jun. 14 in Milwaukee and wraps Aug. 17 in Albuquerque. He's scheduled to play the Santa Barbara Bowl before he hits Staples Center.
After Maxwell released his critically acclaimed, Grammy-winning comeback album "BLACKsummers'night" in 2009 -- his first in eight years -- he embarked on a mega-successful co-headlining tour with R&B songstress Jill Scott.
Then he disappeared -- again.
"BLACKsummers'night" was supposed to be the first of a trilogy of albums, but nearly five years have passed since its release, and fans have yet to get new music. The second installment was expected to arrive in 2012.
PHOTOS: Top pop music moments of 2013
That same year he announced the "MaxwellTwoNight" tour, a limited engagement of two-night stands in Los Angeles, Atlanta and Newark, N.J., in which he planned on performing his entire discography. He was forced to cancel the tour when doctors put him on vocal rest after he developed vocal cord edema and a vocal cord hemorrhage.
Maybe this means a new album is finally on the horizon?
Tickets for his Staples Center date, as part of the 2014 BET Experience, are currently on sale through Axs. More info on other dates, including ticket sales, are available on the tour's website.
---