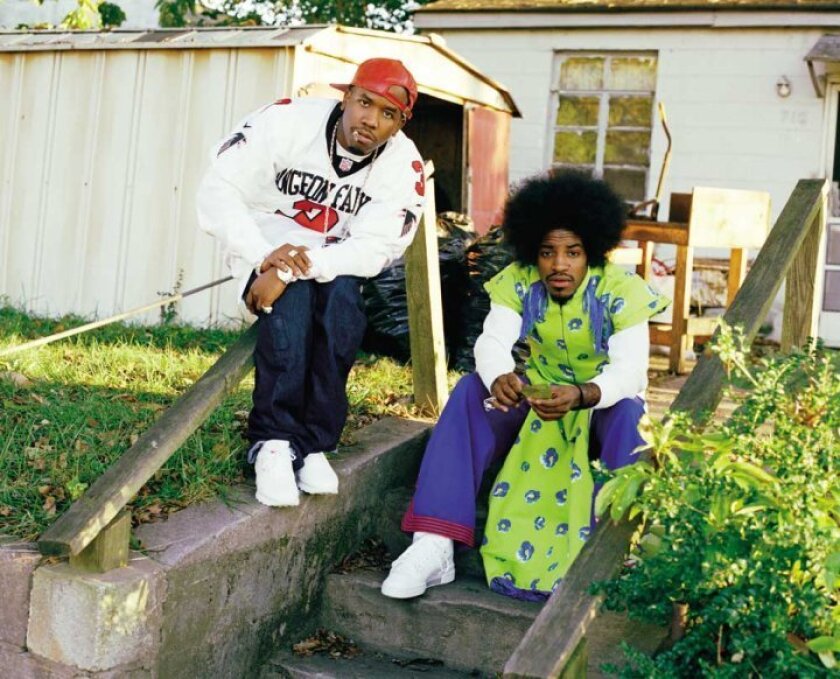 It turns out Coachella is only the beginning.
Days after revealing that it will be among the headlining acts at this year's festival in Indio in April, OutKast announced Monday that it's to spend the spring and summer "as the marquee act at over 40 festivals around the world," according to a statement.
The pioneering Atlanta hip-hop duo, which is re-forming after a hiatus of nearly seven years, didn't say which festivals it plans to play, though Rolling Stone reported last week that OutKast will appear at New York's Governors Ball in June.
The group's anticipated reunion comes 20 years after the release of its 1994 debut, "Southernplayalisticadillacmuzik," which spawned rap hits including "Player's Ball" and "Git Up, Git Out," a collaboration with Atlanta's Goodie Mob. OutKast's last album was the companion disc to its 2006 movie musical "Idlewild."
TIMELINE: Coachella and Stagecoach music festivals
"It's truly an honor to celebrate 20 years and still be free to do music the way we choose," said the duo's Big Boi in the statement. "Don't just think outside the box, know that there is no box. I'm looking forward to rocking the stage with my Bro Ski and to all the fans -- stank you smelly much, this is for y'all!"
"And imagine, all we wanted to do was rap!" added Big Boi's bandmate, Andre 3000. "I am thankful to have been a part of a group that allowed me to explore anything that came to mind and have fun doing it. Returning to the stage together is the most exciting way for us to thank everyone for their 20 years of supporting OutKast."
Other acts slated to play the Coachella Valley Music and Arts Festival, set for April 11-13 and April 18-20 at Indio's Empire Polo Club, include Muse, Arcade Fire, Lorde, the Replacements and Pharrell Williams.
ALSO:
Watch: Lea Michele aims high in 'Cannonball' video
Paramore, Fall Out Boy to mount joint summer tour
Coachella music festival strikes big with OutKast reunion
Twitter: @mikaelwood

---