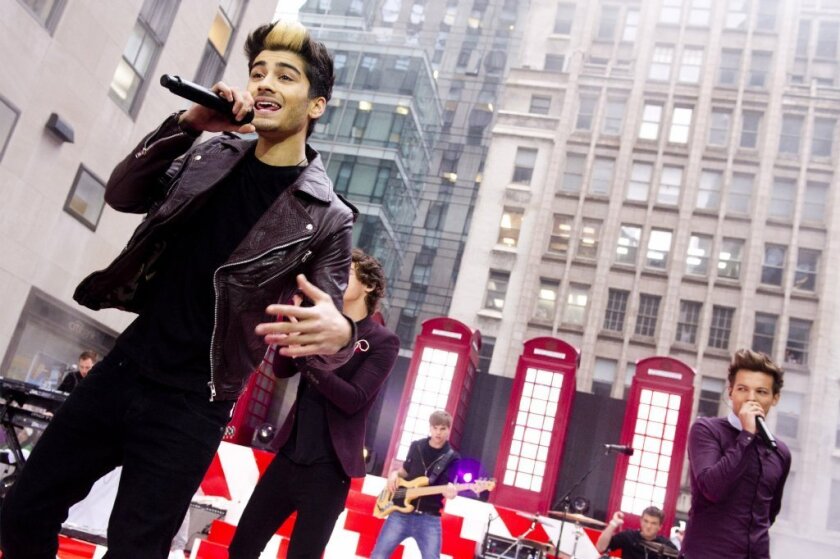 Poor Directioners have been having a rough time of it since Zayn Malik officially announced his departure from British boy band One Direction on Wednesday. Some (OK, many) have rallied on Twitter, where campaigns from the oddly morbid #AlwaysInOurHeartsZaynMalik to the well-intentioned yet misguided #LETSBUYONEDIRECTION have proliferated, though fundraising efforts have yet to bear much fruit (how one actually buys a band is another matter entirely).
But there's real profit to be had from the tragedy: U.S. streams of One Direction music have skyrocketed 769% on Spotify since late Wednesday, according to numbers now being reported.
A rep for the streaming service confirmed that "spike of sadness" to the Los Angeles Times, adding that in the United Kingdom, streaming has jumped a whopping 1,900%, giving new life to the expression "hits home."
Since the announcement Wednesday, Malik has since been spotted entering a London studio. Could this further confirm Times staff writer Gerrick Kennedy's solo-career predictions from last fall?
Follow Devon Maloney on Twitter @dynamofire for more music updates.
---