What questions did those BDSM scenes prompt for 'Billions' star Maggie Siff?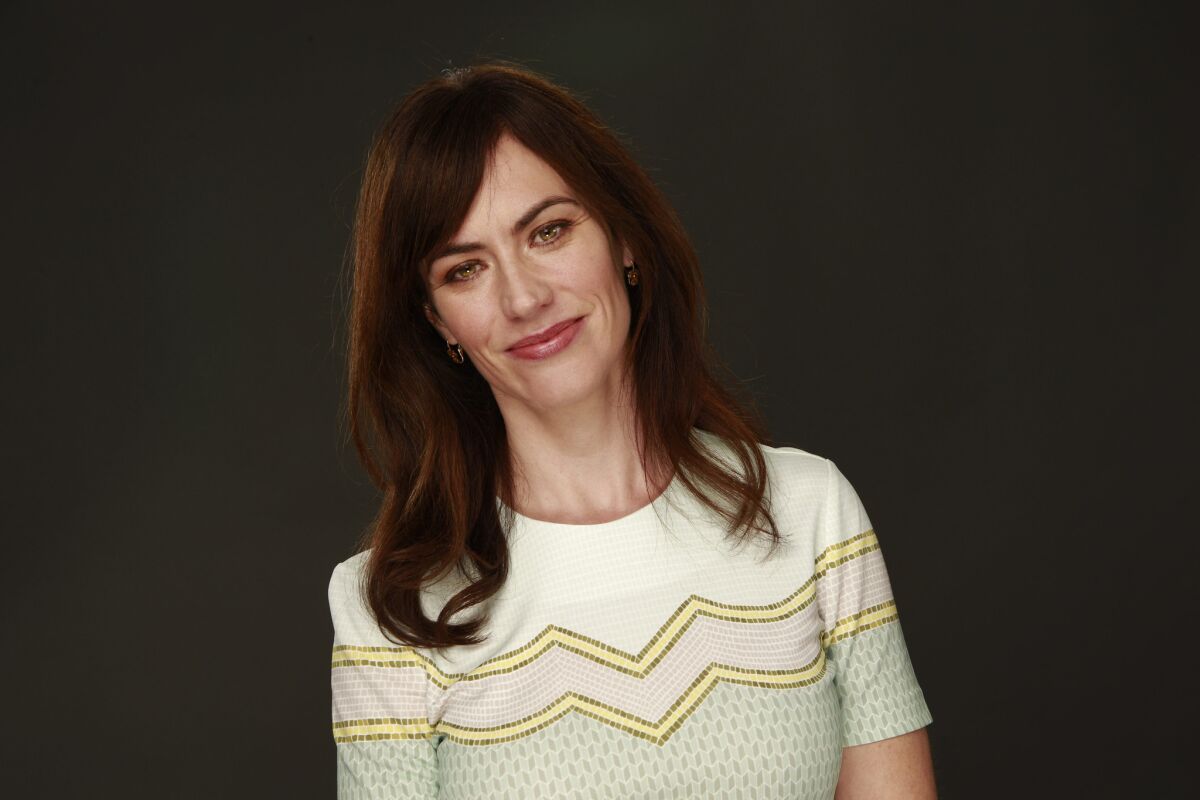 When a husband and wife engage in BDSM, it's hard not to wonder what led to that agreement and how it might inform their home life.
For Maggie Siff, known by TV viewers from such dramas as "Mad Men" and "Sons of Anarchy," that prompted some discussion.
In her role as Wendy Rhoades in Showtime's "Billions," Siff plays an in-house therapist to hedge fund guru Bobby Axelrod (Damien Lewis) who moonlights as a dominatrix and shares a number of sexually charged scenes with co-star Paul Giamatti, who plays her husband.
VIDEO: Exclusive interviews with TV stars from your favorite shows
"I just thought, well, that's a fascinating marriage," Siff said while visiting the Los Angeles Times studio. "What is that marriage that can make space for that, that can somehow evolve to include that?"
Siff added: "Paul and I, and [creators Andrew Ross Sorkin, Brian Koppelman and David Levien], had a lot of conversations about what the nature of it was, perhaps how it was introduced .... What does that mean for when they go to the grocery store together? What does that mean when they decide where to send their kids to school? ... I was like, wow, we would get to see inside of this marriage and how they handle their domesticity, in addition to how they handle their sex lives."
Maggie Siff, who plays Wendy Rhoades in "Billions," talks about what she would like to see for her character in Season 2.
And the exploration is far from over. The Wall Street drama, which ranked as Showtime's highest debut ever for a freshman series, was renewed for a second season.
When we last saw Wendy, she had kicked her husband out of the house and resigned from Axe Capital. Siff said she had no details about where the story will go in its second cycle. But she hopes it explores her own curiosities about her character.
"I'm very curious to see where she goes when she leaves Axe Capital," Siff said. "I have an ongoing conversation with the guys about what it means that she's a therapist and helps people, but she's helping the super rich. What? Why? Why? I've been answering that question for myself in an ongoing way. But I want to keep seeing her asking and answering that question."
For more of our conversation with Siff, check out the video below:
The script for "Billions" was enough to draw actress Maggie Siff out of her baby bubble, and the excitement hasn't slowed down since.  
Follow me on Twitter: @villarrealy
Get our L.A. Goes Out newsletter, with the week's best events, to help you explore and experience our city.
You may occasionally receive promotional content from the Los Angeles Times.