Six new CBS series, six white male leads. With prime-time diversity growing, how did the network fall behind?
When CBS presents its fall programs at the Television Critics Assn. summer press tour this week, its lineup will include three new comedies built around TV veterans Kevin James, Matt LeBlanc and Joel McHale; a tech-infused medical drama with Dermot Mulroney, a legal drama with Michael Weatherly and a reboot of "MacGyver" starring Lucas Till. Six new shows that all star white men.
For CBS, that's not exactly new. Few of its fall programs in the past decade have featured a minority actor in a starring role. In its current lineup, the network has the lowest number of minority leads among broadcast networks — three — and is the only broadcast network to not have a series built around a family of color.
In contrast, ABC, NBC and Fox are each launching at least one series this fall with a person of color as the lead, further expanding their already more diverse gallery of stars.
Acknowledging CBS' shortfall of nonwhite leads in the new shows that will kick off its fall season, CBS Entertainment President Glenn Geller maintained that diversity has been and remains a priority.
"Look, we need to do better and we know it," Geller said last week in an interview. "In terms of year to year, looking at the leads, we are less diverse than last year."
As for supporting roles, Geller said, "We actually are more diverse this year than last year on our new shows in terms of our ensemble casts."
The network is expected to address the topic Wednesday in its presentation at the TCA press tour, where diversity in prime-time has been a hot-button topic. The issue has been a long-standing dilemma for broadcasters.
Yet there was a time when CBS seemed to be ahead of its competitors on diverse casting.
In 1999, Leslie Moonves, then CBS president, stood firm when the NAACP first accused the four major broadcast networks of ignoring the changing cultural landscape, and "whitewashing" prime-time by largely excluding people of color from leading roles.
Moonves, now president and CEO of CBS Corp., defended his network, saying it should not be lumped in with the other networks when it aired shows featuring Bill Cosby, Cheech Marin, Della Reese, Arsenio Hall and Sammo Hung. He later pointed to CBS' continuing support of "City of Angels," a drama with a mostly African American cast set in an inner-city hospital, despite its low ratings.
See the most-read stories in Entertainment this hour »
"I think we have done an exceptional job [on diversity], and 'City of Angels' shows our commitment," Moonves declared in a 2000 interview. "We want to be a leader in the field."
"City of Angels," though, was canceled before the end of its second season. Since its cancellation, the network has not launched a series with a predominantly black cast. Instead of building on Moonves' commitment, the network has surrendered the leadership flag to its competitors, who, in the last few years, have joined with cable channels and streaming services in putting multiculturalism front and center in their casting. Successes such as ABC's "black-ish," "Fresh Off the Boat" and "American Crime," NBC's "The Carmichael Show" and "Superstore," and Fox's "Empire" have been hailed for illuminating and celebrating diversity.
While CBS boasts hits such as "The Big Bang Theory," "Mom," "Blue Bloods" and its "NCIS" and "Criminal Minds" procedural franchises, the network has repeatedly been criticized by viewers and advocacy groups for its formula of casting mostly white actors in leading roles while nonwhites are largely relegated to supporting characters. They charge that CBS, which promotes itself as "America's Most Watched Network," does not accurately reflect the look of America.
"It's unfortunate that CBS has gone in this direction given where the demographics of the country are and where they're headed," said Darnell Hunt, professor of sociology and director of UCLA's Ralph J. Bunche Center for African American Studies.
The network's dilemma mirrors the #OscarsSoWhite furor that plagued the Academy of Motion Picture Arts and Sciences the last two years, when only white actors and actresses were nominated in the top four marquee performance categories.
In that case, the academy set the ambitious goal of doubling its number of women and minority voting members by 2020, and made a big step forward when it invited its largest and most diverse incoming class of 683 in June.
With race taking center stage in the national dialogue through the #BlackLivesMatter movement and on the presidential campaign, the absence of minorities in lead roles on the CBS fall slate Geller first introduced in May seemed particularly striking, especially when he had promised five months earlier that the network would improve its diversity presence and that casting for the fall season would be "color conscious, not colorblind."
Minority leads have not been totally absent from CBS in past years. Dennis Haysbert starred in the Special Forces drama "The Unit" from 2006 to 2009. Laurence Fishburne stepped into "CSI: Crime Scene Investigation" for 2½ seasons when original star William Petersen left in 2008. Halle Berry led the artificial intelligence drama "Extant" in the summers of 2014 and 2015.
Forest Whitaker led the short-lived spinoff "Criminal Minds: Suspect Behavior" in 2011. Maggie Q was a co-lead with Dylan McDermott in 2014's "Stalker." This year's low-rated reboot of "Rush Hour" with two nonwhite leads — Justin Hires and Jon Foo — was canceled.
The network has also attempted two Latino-themed series: "Cane" in 2007, with Jimmy Smits as the head of a wealthy and powerful Cuban American family running a Florida rum and sugar cane operation, and "Rob!" in 2012 starring Rob Schneider as a man who marries into a tight-knit Mexican American family. Both flopped.
In series currently on the air, CBS has minority actors starring in three longtime shows, "Scorpion" (Elyes Gabel), "NCIS: Los Angeles" (LL Cool J) and "Elementary" (Lucy Liu).
Look, we need to do better and we know it. In terms of year to year, looking at the leads, we are less diverse than last year.
— Glenn Geller, CBS Entertainment President
Geller maintains, however, that major strides have been made — particularly behind the scenes — despite the dearth of on-screen representation in starring/leading roles.
"Our pilots were more diverse," he said, and added that in overall casting, "the pilots we picked up were more diverse."
CBS's mid-season replacement shows could also make a difference. One casting choice that is sure to get positive attention is that of transgender actress Laverne Cox ("Orange Is the New Black") who costars in the mid-season legal drama "Doubt" headed by Katherine Heigl. Cox will be the first transgender performer to have a regular role on a broadcast network series.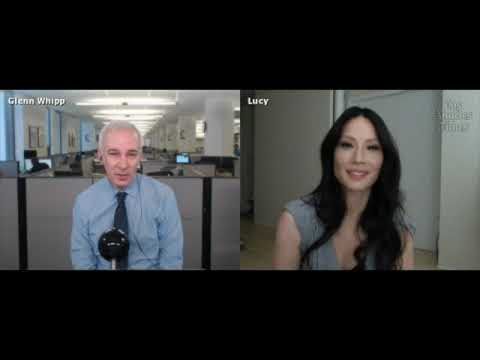 Watch Lucy Liu discuss playing the first female Watson in the CBS show "Elementary" in this 2013 interview with L.A. Times columnist Glenn Whipp.
Another mid-season entry is a reboot of the movie "Training Day," which featured Denzel Washington's portrayal of a rogue cop trying to corrupt his naive trainee played by Ethan Hawke. In the CBS version, the rogue cop will be white (Bill Paxton) and the rookie will be black (Justin Cornwell.) The two, Geller said, are "co-leads."
Geller further noted that of 16 regulars who have been added to the network's series since May, 11 are minority or LGBT actors.
"I am very proud of that, and that is the trend of CBS moving forward, which is why I can say we are getting more diverse," said Geller. "Those numbers speak for themselves. Those new cast members are not leads but they are series regulars in prominent roles. They do drive story and they will be seen."
Hunt, however, said CBS and other networks need to go beyond adding nonwhite faces. He said diversity must be portrayed in meaningful ways, and that writers' rooms on series need to be integrated so that differing cultural viewpoints can be heard and understood.
"I suspect they are resting on their laurels," Hunt said. "CBS skews older demographically, so they're just riding that wave rather than see where the country is headed. Diverse audiences are craving diverse content, but that's not on CBS."
Geller also pointed to significant breakthroughs by the network's Entertainment Diversity department which has spearheaded several programs to increase representation. The initiatives include writers and directors programs, a highly praised sketch comedy showcase for aspiring minority and LGBT performers, and "CBS On Tour" where CBS executives visit colleges and universities to talk to students about career opportunities and internships.
"Diversity is not only in front of the camera but behind the scenes as well," Geller said. "We look at it with a 360-degree approach. Recently we had meetings with all the agencies and all of the studios and we tell them, 'Bring us more diversity.'"
Whether CBS' advances on the diversity front will quell the criticisms remains to be seen.
Even actor-comedian Aziz Ansari ("Master of None") took a shot at the network when he appeared as a guest on its "The Late Show With Stephen Colbert," telling the host that the show was "50% diverse" at that moment. "That's an all-time high for CBS," he quipped.
Geller said the network was taking the criticism seriously. "This is a very personal topic for me being a gay man," he said. "I feel we are getting more representative. We are doing everything we can, and will continue to do everything we can."
On Twitter: @GeBraxton
ALSO
Forget playing Terrorist No. 3. Middle Eastern actors seek roles beyond Hollywood stereotypes
Baz Luhrmann shows hip-hop's origin in Netflix's 'The Get Down.' Beats weren't the only challenges
Issa Rae takes HBO from white 'Girls' to black women with 'Insecure'
The Women of 'Mr. Robot': 'We are women, we are equals'
Scott Silveri's 'Speechless' is more than 'the disability show'
Get our L.A. Goes Out newsletter, with the week's best events, to help you explore and experience our city.
You may occasionally receive promotional content from the Los Angeles Times.