Not just a millennial Bridget Jones, 'Fleabag' gives the female narrator a whole new voice
Like a lovely young woman drunkenly flirting with a stranger in a bar, the first thing the new Amazon series "Fleabag" does is dare you to think that you know her.
This particular young woman is played by Phoebe Waller-Bridge, who also created the series. She introduces herself as she stands in her doorway awaiting a booty call. Speaking to the camera, she explains the events that led to this moment with the wry mix of self-mockery, resignation and defiance that we have come to recognize as the Modern Female Narrator.
Carrie Bradshaw, Ally McBeal, Meredith Grey, Mindy Lahiri — the list of female characters providing real-time, and often quite hilarious, running commentary of their own lives is endless. (And not confined to television; the first character Fleabag evokes is Bridget Jones, if Bridget were 20 years younger and a fan of "Girls.")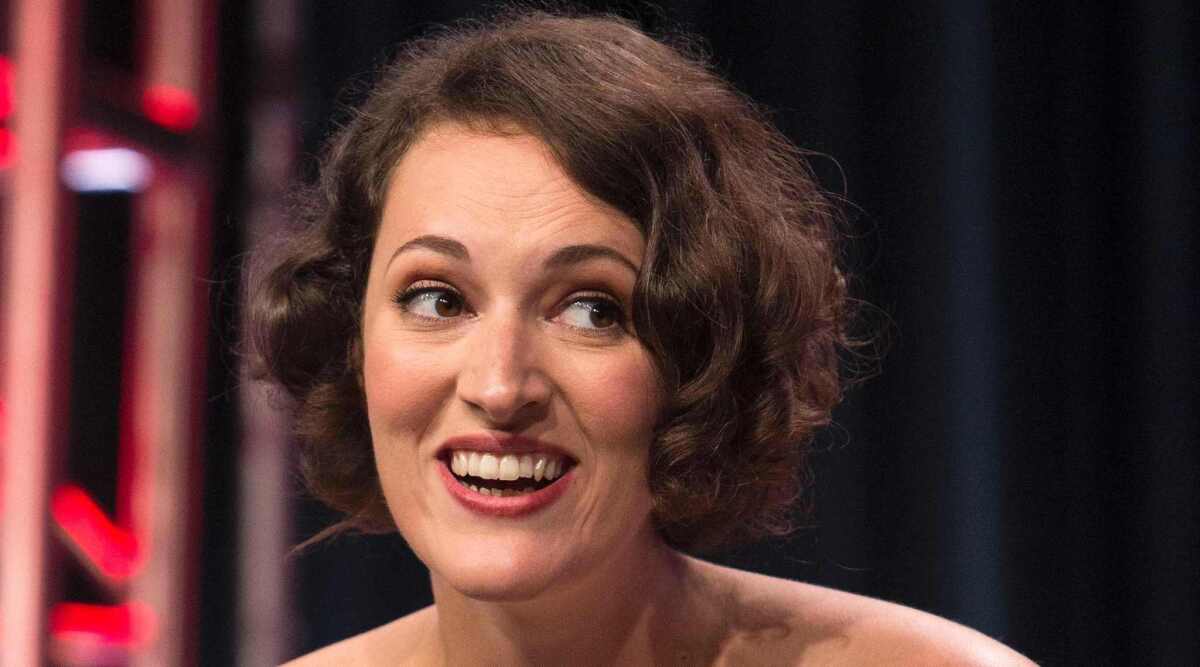 Who decided that female characters must be either tightly wound or at destructively loose ends?
Fleabag next brings us along as she travels through London and a series of frank sexual and/or emotional encounters. A long and graphic joke about anal sex, a memory of masturbating to President Obama, a hilarious and disturbing moment when she unintentionally flashes the man to whom she has applied for a loan, a meeting with her hyper-tense sister Claire (Sian Clifford) are all accompanied by the voice inside her head made vocal.
"The only thing harder than having to tell your super-high-powered, perfect, anorexic, rich, super-sister that you've run out of money," our heroine confides at one point, "is having to ask her to bail you out."
Developed on stage as a one-woman show, "Fleabag" is instantly engaging but also, initially, a bit infuriating. Why, you wonder as Waller-Bridge's wide eyes and admirable comedic timing sweep you along, do so many comedies about women require this soundtrack of self-loathing/aggrandizement? Who decided that female characters must be either tightly wound or at destructively loose ends? And when did a mercurial mix of courage and self-destruction, frankness and utter delusion — fueled, of course, by loads of boundary-less sex and lots of alcohol — become the standard definition of the young urban experience?
All of which just goes to show that you can't judge a show by its voice-over.
Your week-by-week guide to the best TV shows of the fall season »
As it rolls out its familiar setup, "Fleabag" becomes a small but shattering heartbreak of a comedy, unafraid to brazenly call out many familiar defensive mechanisms, including the trick of brazenly calling out familiar defense mechanisms.
Waller-Bridge leverages all the standard belated-coming-of-age tropes and more: Fleabag's failing business is a café that she started with BFF Boo (Jenny Rainsford), who has just died. Claire has a high-powered job but a weird hound-dog of a husband (Brett Gelman) and many control issues. The two share an oblivious father (Bill Paterson), controlling stepmother (Olivia Colman) and an inability to properly grieve their dead mother.
But once set in play, each of these devices gets turned inside out — quickly (each episode is 30 minutes) and surreptitiously (the action, like Fleabag's life, jumps from scene to scene), but with a clear eye for truth that often becomes, like all good comedy, quite devastating.
In her relationship with Claire, and especially her father, Fleabag runs up and down the multiple octaves of family life, the odd hysterical silences and sudden passionate eruptions that rise from the essential swirl of love and need and fear.
Our narrator may proudly wield a professional adolescent smirk as she predicts, or explains, the next disaster in her life, but "Fleabag" is not about "coming of age." It's about coming to terms. With loss, with anger, with the imperfection of oneself and the limitations of others. With the fact that the voice in your head is often full of crap.
While her character's journey is the central one, Waller-Bridge has surrounded herself with a tremendous cast. One by one, in small but powerful moments, Rainsford, Clifford and especially Paterson turn caricatures into people, their unexpected dimensions obvious even to a young woman drowning in sorrow.
As they strip so must she, reminding us that there is no "age" to come to, no point in life when the heart is safe from itself. Instead, the biggest joke of the human comedy is that, as the poet once said, we are all wobbling naked, under our clothes and our cheeky personas.
'Fleabag'
Where: Amazon Video
When: Anytime starting Friday
Rating: TV-MA (may be unsuitable for children under the age of 17)
On Twitter: @marymacTV
ALSO
Why TV's true-crime spree is so troubling ... and important
Tig Notaro's new Amazon series 'One Mississippi' powers through the pain with humor, wisdom
New Oprah Winfrey, Ava DuVernay drama 'Queen Sugar' a lyrical study in landscapes
---
The complete guide to home viewing
Get Screen Gab for everything about the TV shows and streaming movies everyone's talking about.
You may occasionally receive promotional content from the Los Angeles Times.