'Whither HBO?' Again? Exit Richard Plepler, enter Bob Greenblatt and a new era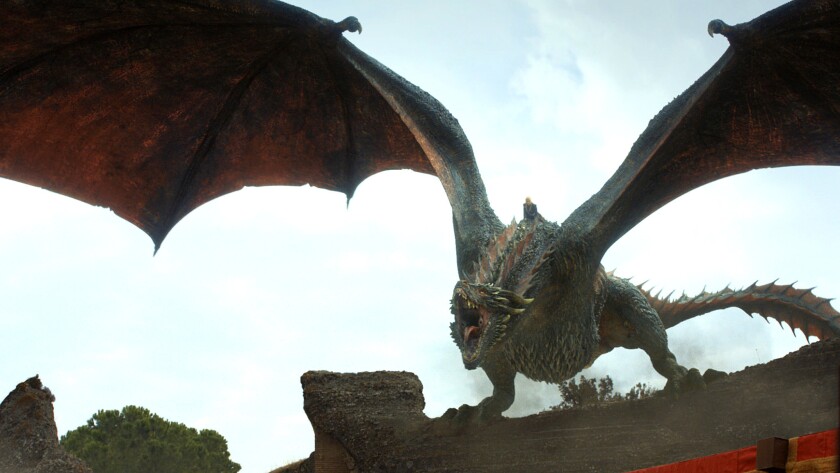 Television Critic
Whither HBO? You may have heard that question asked before. (Plug it into a search engine: You will get results.) You may have heard it when "The Sopranos" went black, or when "Sex in the City" left town. As "Game of Thrones" begins its final season, concurrent with the departure of CEO Richard Plepler and the impending arrival of former NBC head Bob Greenblatt to replace him — and as streaming superstores muscle in on premium cable — it's a question being asked again.
Our seeming concern with the fate of HBO is, to be sure, based entirely on its success, its longstanding reputation as a purveyor of quality goods. We talk about it because it's Big.
One does not ask "Whither Showtime" in the same way, because Showtime — until the advent of Netflix, HBO's closest competitor — has not produced anything as culturally penetrating as "The Sopranos" or "Game of Thrones." We do not wonder what will become of Showtime once "Ray Donovan" is done, or "The Affair" is over, because we assume that things there will continue much the same, in the shadows. Even less do we ponder the fate of Starz or Epix, though each has produced excellent original series; I would challenge you to name them now, by channel, without checking your phone.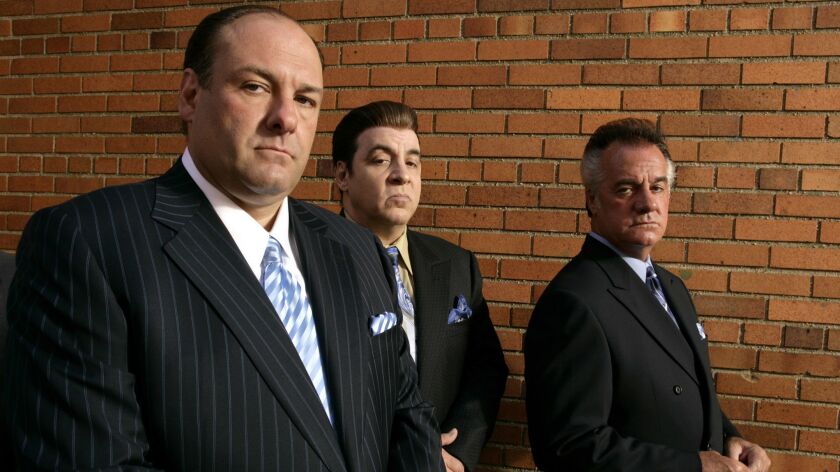 "The Sopranos" is routinely cited as the beginning of our age of "prestige TV," which might be described as television that makes you feel good about yourself for having watched it. It wasn't the first great program HBO produced, nor was HBO the only premium cable station producing original content in the Pre-New Golden Age: Shelley Duvall's brilliant "Faerie Tale Theater" was the reason I subscribed to Showtime in the 1980s, and its metafictional "It's Garry Shandling's Show" broke new ground before Shandling's subsequent HBO series "The Larry Sanders Show" broke deeper. (That's really where the TV revolution began: "Sopranos" creator David Chase told me in 2001 that "Sanders" was the reason he wanted his show to be on HBO — "You're saying to yourself, 'Creatively, I think that's where I'd be best off.'")
But HBO was the first network outside broadcast television to establish itself as a major player; when Netflix and HBO tied in the 2018 Emmy Awards with 23 trophies each, it was the first time in 16 years that HBO hadn't beaten every other network. Broadcast networks would cry foul: Freed from having to fill a week of prime time, making its series with bigger budgets and longer production schedules than the old-school competition, HBO could afford to make fewer series, better. And because it did its business off the airwaves and behind a paywall, it could be — and has been, almost compulsively — more explicit than its broadcast competition in terms of sex and language. (This has been, at times, a failing.) More important, without sponsors, it could afford to be something else broadcast television could not be: heavy.
There was some truth in the company's old, best slogan, "It's not TV, it's HBO." (Current, not-as-good slogan: "It's What Connects Us.") Unlike television, which grew out of radio, HBO comes from the movies, and in its autonomy resembled one; it began as a sort of virtual theater chain, a living-room multiplex — Home Box Office refers to a ticket booth.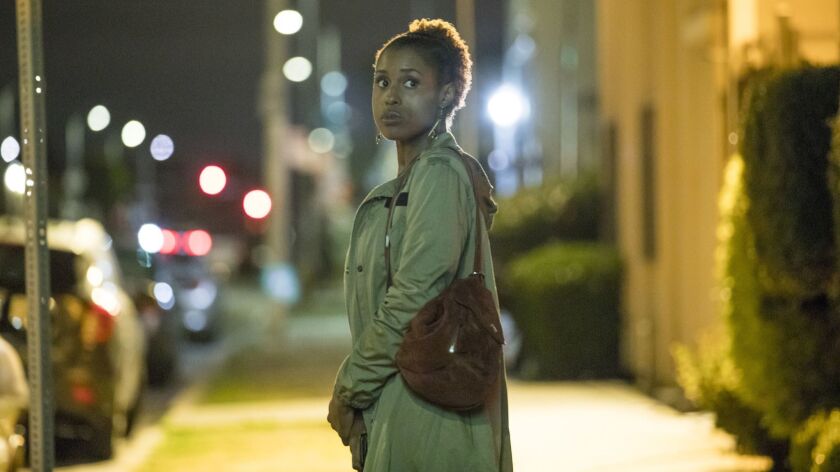 Netflix, by contrast, began as a mail-order video rental store, and Amazon (which built its subscriber base by linking Prime Video to its free-shipping option) as a bookstore. It may be true that some viewers sign up with Netflix in order to be able to see a specific breakout show — "Stranger Things" or, most recently, "Russian Doll" — but, I would hazard a guess that most subscribe just to have Netflix, like one might "have cable" and then go hunting for things to watch.
HBO responded to this new media order: Since 2015, one can stream HBO Now without cable TV. Indeed, you can stream it from Amazon's Prime Video, or as a Hulu add-on — though not, significantly, through Netflix.
The big streamers want to be your one-stop viewing center, your video virtual, 24-hour Target — to make it unnecessary for you to ever leave their ecosystem. This was never HBO's goal; the network offers a range of programming over the course of the year, but it does not want to be all things to be all people.
HBO came to its mission slowly — 20 years separate the company's founding, in 1972, as a movie and sports channel, and the premiere of "The Larry Sanders Show." But once the network committed to original programming it was as an alternative, or an adjunct, to the perhaps less prestigious television available elsewhere. It's a destination channel. Its shows, which unroll weekly and not in a bunch to binge, have been highly polished and yet also provocative, like a mansion furnished to bohemian taste.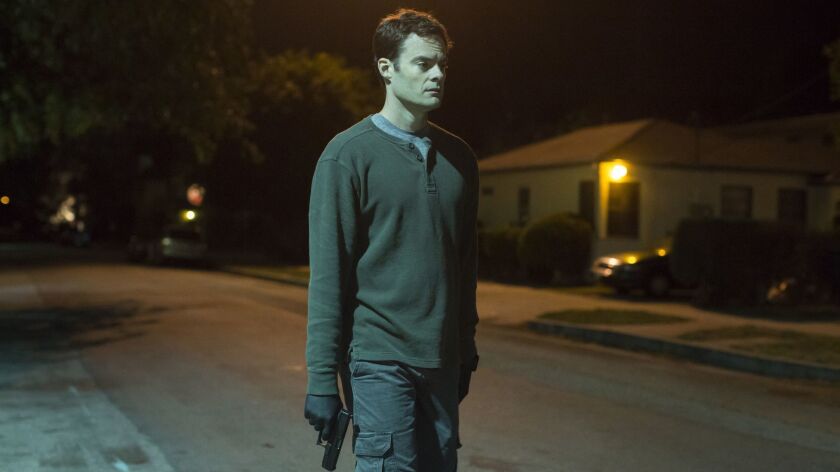 Whither HBO? Time has proved this question false. Just as, say, NBC comedy did not end with "Seinfeld" and "Friends," HBO has survived the end of "The Sopranos" by more than a decade. Three HBO series — "Random Acts of Flyness," "Barry" and "Sally4Ever" — were on my list of last year's best new shows, along with Judd Apatow's "The Zen Diaries of Garry Shandling." And in the time since "Game of Thrones" premiered, in 2011, HBO has also brought on "Enlightened," "Girls," "Togetherness," "Family Tree," "The Newsroom," "The Leftovers," "True Detective," "The Young Pope" (to be followed by "The New Pope"), '"The Deuce," "Show Me a Hero," "Sharp Objects," "Big Little Lies," "Insecure," "High Maintenance," "Silicon Valley," "Last Week Tonight With John Oliver" and prize magnet "Veep," to name only the ones I've found interesting. (There are less-good HBO shows too, even some bad ones.) There have been many starry, made-for-TV movies and lauded documentaries — "Leaving Neverland" is the one you're talking about now. So much for being a one-show business.
And yet, events have given the question some force. It is not a matter of departing series but of incoming executives. Last year, HBO was ingested by AT&T as part of its ingestion of Time Warner, itself the product of a 1989 merger between Time Inc. (parent of HBO) and Warner Communications. Installed at the head of the renamed Warner Media, new CEO John Stankey reportedly wants HBO to be less like HBO and more like its streaming competition. Stankey wants more shows, more eyes, more money (though the network already clears some $2 billion a year), more "more hours of engagement" to garner "more data and information about a customer that then allows you to do things like monetize through alternate models of advertising." This change in tack is likely what led Plepler to resign Feb. 28 from the company he's run for the last six years. (He was with it for 27 years.)
It's not impossible that the new overlords and their under-overlords might destroy the brand with new demands and efficiencies; it has been done before. It is also not impossible that they will come up with something interesting; Greenblatt greenlighted "The Good Place," after all. Decades before Warner Bros. was bought by a phone company, it was bought by a parking lot company. Somehow it is still making movies.
As any honest person in show business will tell you, there is no telling the future. As much as personal experience or algorithmic edicts may inform executive decisions, you can't reliably create a hit, much less a phenomenon; no one knows where the next "Game of Thrones" is coming from, they only know it isn't "Westworld." Every failed television series was launched to be a success. You can only try to be good.
Follow Robert Lloyd on Twitter @LATimesTVLloyd
---
The complete guide to home viewing
Get Screen Gab for weekly recommendations, analysis, interviews and irreverent discussion of the TV and streaming movies everyone's talking about.
You may occasionally receive promotional content from the Los Angeles Times.