Osundairo brothers accuse Jussie Smollett's attorneys of defamation in lawsuit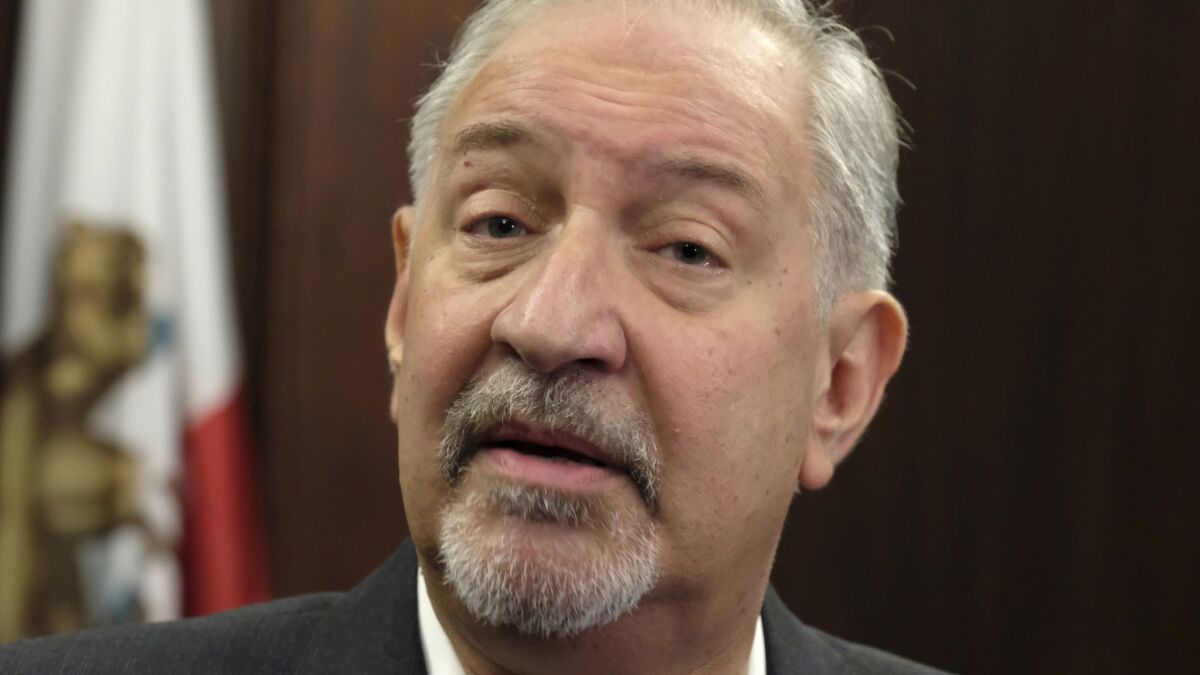 The two brothers who were purportedly hired to attack "Empire" actor Jussie Smollett are suing Smollett's attorneys for alleged defamation and casting the brothers in a false light.
In a federal lawsuit filed in Chicago on Tuesday, brothers Olabinjo Osundairo and Abimbola Osundairo accused defense attorneys Mark Geragos, his Geragos & Geragos law firm and attorney Tina Glandian of continuing to state publicly that the brothers "led a criminally homophobic, racist and violent attack against Mr. Smollett," despite charges against the actor being dropped.
"Defendants made these comments knowing they were untrue to distract from Mr. Smollett's farce and to promote themselves and the Geragos & Geragos Law Firm," says the lawsuit, obtained by The Times.
"We have sat back and watched lie after lie being fabricated about us in the media only so one big lie can continue to have life," the brothers said in a statement Tuesday. "These lies are destroying our character and reputation in our personal and professional lives. ... We will no longer sit back and allow these lies to continue."
They are seeking unspecified damages and requesting a trial by jury.
Geragos and Glandian, in a joint statement, dismissed the lawsuit as "comical" and "a desperate attempt for [the brothers] to stay relevant and further profit from an attack they admit they perpetrated."
TIMELINE: How the Jussie Smollett case unfolded »
"While we know this ridiculous lawsuit will soon be dismissed because it lacks any legal footing, we look forward to exposing the fraud the Osundairo brothers and their attorneys have committed on the public," Geragos and Glandian said.
The lawsuit alleges the attorneys' statements have caused "considerable damage to Plaintiffs' careers, as they have lost talent agent contracts and career opportunities" and "irreparable financial damage." It also comes just as Geragos, whose star-studded client list has included Michael Jackson, singer Chris Brown, actress Winona Ryder and convicted murderer Scott Peterson, is currently caught up in another high-profile case involving celebrity attorney Michael Avenatti.
According to Tuesday's lawsuit, the attorneys' statements falsely indicate that the brothers, who are personal trainers, carried out a hate crime, perjured themselves and conspired to make false statements to Chicago police. As such, the Osundairos suffered significant emotional distress and feel unsafe and alienated in their local Chicago community, the suit says.
It cites Glandian's appearances on ABC's "Good Morning America," NBC's "Today" show and the "Reasonable Doubt" podcast as well as statements she made to the media, during which she "insisted Mr. Smollett was innocent of making a false police report and falsely added that Plaintiffs criminally attacked Mr. Smollett" while wearing "whiteface." (The Osundairos said those allegations are "patently false.")
"Ms. Glandian, in stating that Plaintiffs criminally battered Mr. Smollett, implicitly proffered that Plaintiffs are guilty of perjuring themselves during the February 20, 2019 grand jury proceedings, and she specifically stated such in media appearances," the lawsuit says.
What really happened to Jussie Smollett in Chicago? We still need to know »
Glandian, whose actions they believe were made "in concert with and approved by Mr. Geragos to promote his law firm and his reputation," also falsely accused the brothers of illegal Nigerian steroid trafficking and falsely inferred that Abimbola Osundairo and Smollett engaged in "homosexual acts," the lawsuit says.
The lawsuit contends that Abimbola Osundairo is heterosexual and had a girlfriend at the time of the Smollett incident. Homosexual activity is illegal in his home country, the suit notes, and therefore Glandian's comments allegedly endangered both him and his family in Nigeria.
The public statements, which indicated that Smollett was telling the truth and that the brothers were lying, caused them "significant emotional distress" and made them feel unsafe and alienated them from the local community, the suit says.
It's the latest development in the high-profile Chicago case, which began in January when Smollett, who is black and gay, alleged that he was the victim of a racist and homophobic attack near his home late one night.
After questioning the Osundairo brothers, who were persons of interest in the case, police said the attack was a hoax orchestrated by Smollett to advance his career. Those allegations led to a 16-count indictment, but all charges were dropped in late March and parts of the case were sealed.
Smollett has maintained his innocence and said the attack wasn't staged. But he was sued by the city of Chicago earlier this month after refusing to reimburse it for the cost of the investigation, which totaled about $130,000.
The case has cast a national spotlight on the actor and the ramifications of scandal. In particular, what it means for Chicago and Illinois State's Atty. Kim Foxx, are still hot topics in a city roiled by crime and prosecutors' reform efforts.
Follow me: @NardineSaad
Get our L.A. Goes Out newsletter, with the week's best events, to help you explore and experience our city.
You may occasionally receive promotional content from the Los Angeles Times.