Overrated/Underrated: What is 'prestige horror,' and a supergroup is born in R+R=Now
UNDERRATED
"Humor Me" (2018): Sometimes — more and more, lately — life requires a straightforward comedy with strong performances and a tidy sense that everything is going to turn out OK, and that's where this movie comes in. Written and directed by Sam Hoffman, "Humor Me" features a now-familiar sight of a sad middle-aged man whose life has fallen apart, but girded by the dryly absurd Jemaine Clement as the fallen person in question — and a compulsively joke-telling father gamely played by Elliott Gould and a cast that includes Annie Potts and Ingrid Michaelson — there's a sense of being in the hands of pros, and fortunately that remains a laughing matter.
R+R=Now's "Collagically Speaking": A supergroup composed of bandleaders from a tributary of modern jazz that freely draws from R&B and futuristic funk that includes Terrace Martin, Taylor McFerrin, Christian Scott Atunde Adjuah and Robert Glasper, R+R=Now may have a cumbersome name, but the music falls into place with a balanced mix of grace and groove. The band's origins are steeped in politics — the name references a Nina Simone quote — but its sound is a slow-building, occasionally meditative look at love, loss and equality that showcases how well each voice comes together rather than stands alone.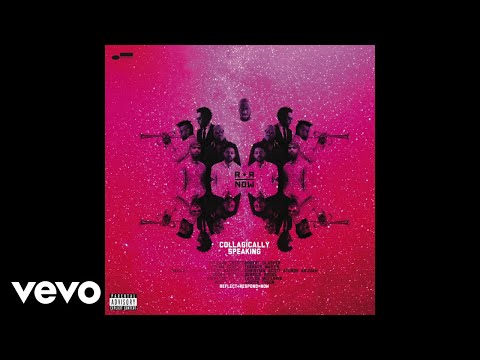 OVERRATED
Oprah on Apple: Because what the entertainment landscape needed is another tech giant throwing money at more content, Apple further girded its future plans to enter the programming arena with Netflix and Amazon by signing Oprah Winfrey to create original programming for the company. While this is great news for fans of Oprah (who will continue working with her network OWN), it's hard to tell where these kinds of deals will end up. How many subscription outlets of appointment television can even the biggest devotees to Peak TV truly watch? And, given the source, will each new show require a software update every week?
"Prestige horror": With the success of "Get Out," "A Quiet Place" and "Hereditary," these words have been seen more often as a genre known for jump-scares and nightmares has gained notice for being home to actual good movies as well. While this primarily speaks to a snobbery that comes from decades of horror films — like comedy — being dismissed as not a "serious" art form, the easy way to dispense with this silly new subgenre is to make more and better scary movies. Good horror isn't a new invention, but it's the industry that decided these movies didn't have to be both thoughtful and scary, not viewers.
See the most-read stories in Entertainment this hour »
Follow me over here @chrisbarton.
ALSO:
Get our L.A. Goes Out newsletter, with the week's best events, to help you explore and experience our city.
You may occasionally receive promotional content from the Los Angeles Times.