Overrated/Underrated: 'Wanderlust,' far better than it looks. And isn't Woodstock remembered enough?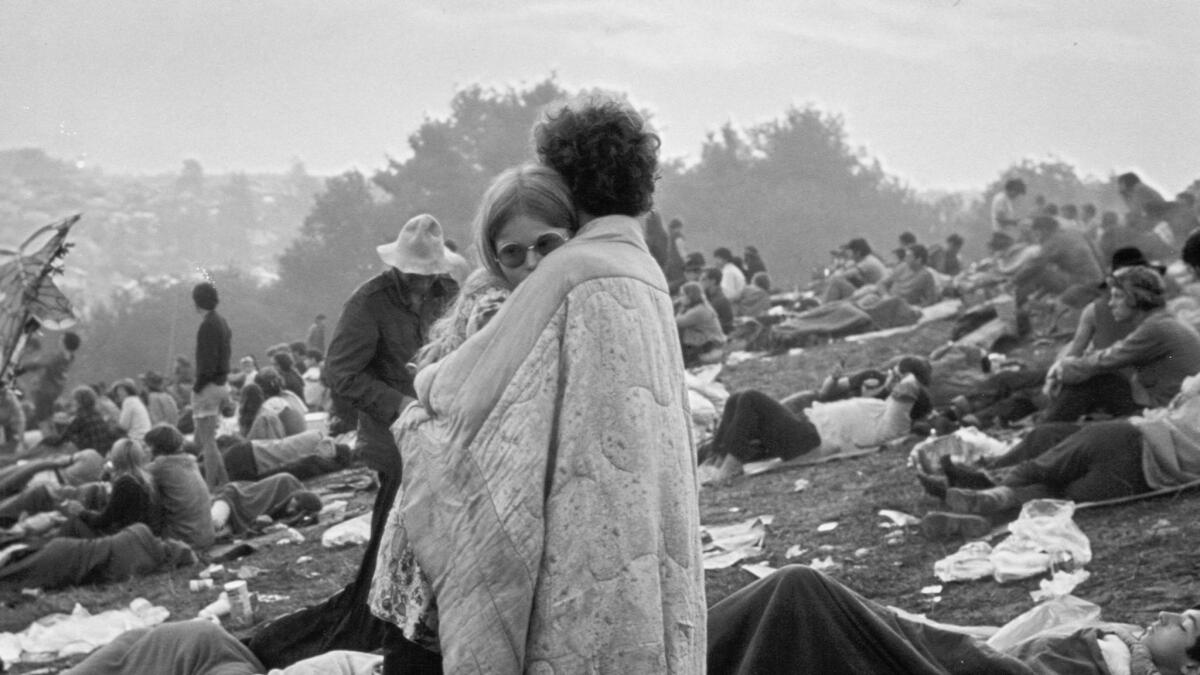 Underrated
"Wanderlust": Misrepresented in its Netflix trailer as a British sex romp about a couple opening their relationship, this show was quietly one of the most affecting and raw dramas of 2018. While the series' Steven Mackintosh and Toni Collette are navigating the occasional awkwardness of long-term monogamy, the story is far more invested in deeply rooted trauma and intimacy issues through story lines that reverberate across the show's many sharply drawn characters. But the fulcrum remains the ever-excellent "Hereditary" star Collette, who remains unmatched in expressing hours of dialogue using her face alone.
Club Nouveau's "Why You Treat Me So Bad?": Led by Lupita Nyong'o and Winston Duke, the new trailer for Jordan Peele's "Get Out" follow-up "Us" was among the scariest surprises of the holidays, and a key aspect was its haunting use of the mid-'90s hip-hop classic "I Got Five On It" by Luniz. As welcome a throwback as the song is — to say nothing for how effectively its hook telegraphs a sense of dread — those notes came from this 1987 hit, which was a soundtrack favorite for the rocky teenage relationships of its day. Puff Daddy and Ashanti later sampled it too, but only Peele will turn it into the stuff of nightmares.
Overrated
Woodstock at 50: In an ongoing effort to ensure no generation feels its music could be as significant as the long-gone magic of the 1960s, Live Nation announced it will stage another concert celebrating all that happened decades ago at Max Yasgur's farm in Bethel, N.Y. No lineup has been revealed, but given grim promises of "bespoke performance areas" and "TED-style talks," this concert seems bent on offering three days of peace and music at a golden anniversary pace. An overabundance of oldies nostalgia plagued the Heroes of Woodstock tour in 2009. And remember the debacle that was Woodstock '99?
The Louis C.K. heel-turn: We had hints over the past few months, but we didn't know what the inevitable comeback for this disgraced comic would look like until new material from a recent set leaked online last week. Now we know that rather than the self-lacerating "honest" comedy that led him toward his own FX series, his stand-up persona has embraced shallow bitterness and a tinge of bigotry that presents as "edgy" but is really just more mean than funny. The good news is he's now found a new core audience of similarly aggrieved men to buy tickets. The bad news — for him — is the rest of us can go back to our lives.
Follow me over here @chrisbarton.
---
Get our L.A. Goes Out newsletter, with the week's best events, to help you explore and experience our city.
You may occasionally receive promotional content from the Los Angeles Times.