Overrated/Underrated: An unsung hero on 'Queer Eye,' and you're doing just fine without a nemesis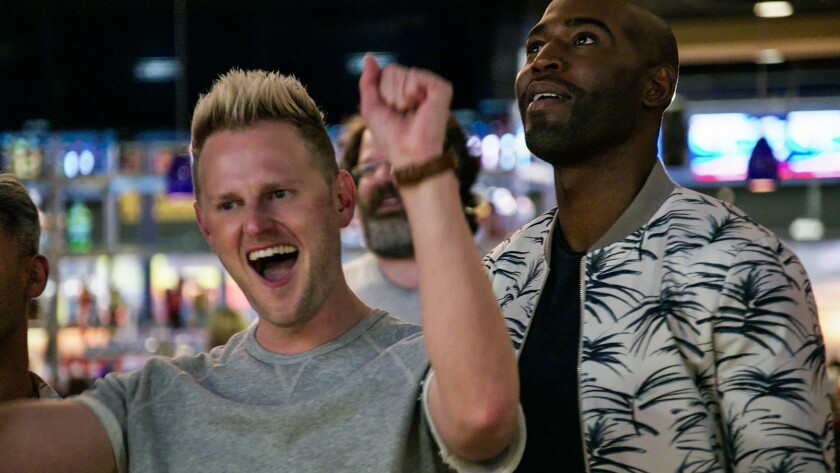 UNDERRATED
Bobby on 'Queer Eye': It's taken three seasons for Netflix's "Queer Eye" to escape the shadow of the original and stand on its own unflappably supportive feet. But amid Tan's French-tucked fashions, quip-laden cuts by Jonathan and the heart-to-heart talks with Karamo (along with, sure, whatever Antoni is cooking), the massive home redesigns of Bobby Berk are too often overshadowed. While the show's gotten much better at mining the emotions driving its makeovers, Bobby often remains off camera making sure an entire living space is redecorated — and his stories can be pretty tear-jerking too.
Vijay Iyer and Craig Taborn's 'The Transitory Poems': A spiritual sibling to Chick Corea and Herbie Hancock's transformative duet recordings of the late '70s, this improvised meeting between two of the most inventive pianists of this generation captures them at their unfettered and expressive best. Though both pianists differ stylistically in their own recent output, the album more often sounds like the results of some four-handed singular being as their explorations pay tribute to departed keyboard masters in Geri Allen, Muhal Richard Abrams and Cecil Taylor. It's not always easy listening as both artists freely explore and answer the themes that are uncovered, but it's reliably an inspiring one.
OVERRATED
'The Information Age': Remember when these words were thrown around to describe our new and constantly connected world? We have access to entire libraries on our phones, which can also summon a cocktail party of opinions at a moment's notice, and yet so often in 2019 we still have no actual idea what's going on. Despite the thousands of words spilled about the Mueller report, Jussie Smollett and whatever it is Apple just announced, we still somehow don't know all the facts. For all the information the modern world can provide, it's remarkable how little of it qualifies as things we really know.
Your nemesis: Spurred by comments made by the writer Roxane Gay and subsequently echoed on the internet enough times to become a trend, getting yourself an unspoken arch rival in whatever field you choose is apparently now an accessory for success. Sports is full of such mythologizing over the power of competition to push people to new and greater heights, but daily life seems challenging enough as it is. As much as there's a comic book flair in quietly clenching your fists toward an imagined enemy, are envy and spite the cleanest-burning fuels to drive us toward becoming our best selves?
Follow me over here @chrisbarton.
ALSO:
---
Inside the business of entertainment
The Wide Shot brings you news, analysis and insights on everything from streaming wars to production — and what it all means for the future.
You may occasionally receive promotional content from the Los Angeles Times.