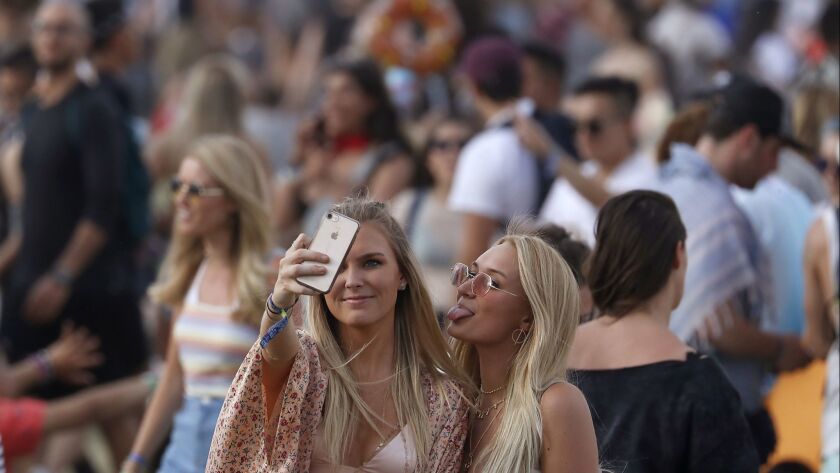 UNDERRATED
Netflix's 'Our Planet': Think of this new documentary led by the familiar, gracefully authoritative voice of naturalist David Attenborough as "Planet Earth" with the gloves off. Full of the same intimate looks at our world's habitats and the wondrous creatures that inhabit them, this series doesn't shy away from the real cost of neglecting decades of environmental exploitation and degradation at the hands of humans. Some scenes are tragic enough that Netflix issued time stamps to spare kids from seeing the worst parts, but any adults in the room — especially any that, say, hold elected office — probably haven't earned such consideration.
Bill Frisell and Thomas Morgan's 'Epistrophy': A delicate sequel to this duo's 2017 album "Small Town," this live recording from a couple of master musicians is another study in empathetic interplay. Led by Frisell's clear, twang-dusted guitar and matched step-for-step by the rich bass ventures of Morgan, the spacious album touches on a brilliant mix of jazz classics by Thelonious Monk in the title track and "Pannonica," as well as delicate explorations of Americana standards like "Wildwood Flower" and "Red River Valley." But maybe the most unexpected pleasure is John Barry's "You Only Live Twice," whose cascading theme has rarely been handled so gently.
OVERRATED
Soft drinks in space: Further proving that if there is unused room for an advertisement one will eventually appear, a cola company announced plans last week to place satellites in the sky to spell out the name of an energy drink among the stars. While we can thank the Greeks for giving them the idea — those constellation names sold a lot of mythology collections, didn't they? — the idea of slapping a corporate logo on the nightly reminder of our insignificance feels very on brand for humanity of late. The ads could be ready by 2021, which means if Disney starts now it can probably get a "Star Wars" teaser into that black hole from the photograph by then too.
Coachella: Social media have come close to spoiling most modern experiences, but to echo words from Times critic Mikael Wood, YouTube has reshaped this annual festival in the desert. For all the blessings Beyoncé delivered in her headlining extravaganza last year, that show raised the stakes to where Coachella's true audience is at home, where people can stream performances on both weekends and use far less sunscreen. The festival will go on — people want concerts as much as artists want a massive platform — but there's a delicious irony in recognizing that for all the selfies in Indio to prove so much of the audience was there, their actual presence is increasingly beside the point.
Follow me over here @chrisbarton.
---