'The Act' shows a new side to the Gypsy Rose Blanchard case — and its two stars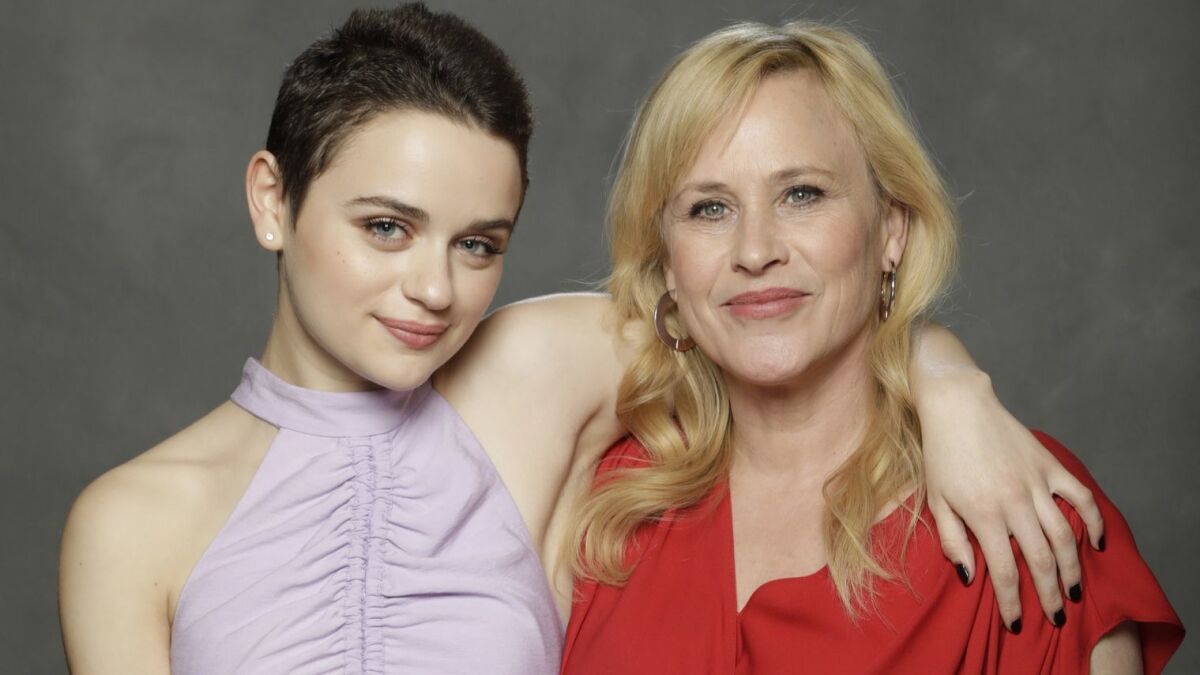 If you think your relationship with your mom is complicated, Hulu's new series "The Act" will offer a dose of perspective.
The first season of the anthology drama, starring Patricia Arquette and Joey King, follows the strange real-life case of Dee Dee Blanchard and her daughter, Gypsy Rose. For years, Dee Dee (Arquette), a single mom living in Missouri, convinced the public that her wheelchair-using daughter (King) was chronically ill — all while collecting donations and gifts from charity organizations.
That is, until Gypsy Rose, after figuring out the sham, plotted her mother's murder. The pair gained national attention after a 2016 BuzzFeed article and an HBO documentary, "Mommy Dead and Dearest," chronicled their troubled and tragic mother-daughter relationship. (Gypsy is serving a 10-year sentence after pleading guilty to her role in her mother's death.)
Experts have said Gypsy likely was the victim of Munchausen syndrome by proxy, a mental disorder in which a caretaker induces or fabricates illness in another person to gain attention or sympathy. Pop culture most recently put that form of abuse into view in HBO's "Sharp Objects."
"There are two people whose main desire is to love and be loved; they just go about it in the most unhealthy way," says King, seated alongside Arquette, during a recent interview.
"Yes," adds Arquette, "these were two people on a collision course. Nothing good was going to come of this. One of them was always going to end up dead."
Hulu's scripted dramatization, which premieres Wednesday, is based on the BuzzFeed article by Michelle Dean, who is also a writer and executive producer on the series. (Dean served as co-showrunner along with "Channel Zero's" Nick Antosca.) It follows Lifetime's take on the events ("Love You to Death") earlier this year.
In an interview, Arquette and King talked about diving into the stranger-than-fiction story, portraying a troubled mother-daughter relationship, and being untethered to Hollywood's standards of beauty. The interview has been edited for space and clarity.
There are two people whose main desire is to love and be loved; they just go about it in the most unhealthy way.
— Joey King, who plays Gypsy Rose Blanchard in Hulu's "The Act"
With stories like these — that are just so bizarre and wild — it's easy to lose sight that there are real people involved and to go for the sensational. Were you worried about that going into this project?
Arquette: I think there's a lot of things that lend themselves in this story to turning it into some kitschy thing. They love Disney, and their house was pink, and their room was purple, and the way that Gypsy's voice had this affectation, and all the layers of deception. But I think people can understand a maternal relationship, even their mom over-mothering them. [And] I think most people make humor out of something that they can't really imagine. They're in utter shock that someone's mom would intentionally harm them in any kind of way or make sense of how they could harm their own child.
Then there's this kind of overarching thing of what happens at the end. It's like [Gypsy] claims back her power, and there is a serious price to pay. Was that the right choice or the wrong choice? Were there other choices? But when you have Stockholm syndrome, on top of Munchausen by proxy victim, can you even see the choices that are ahead of you?
What sort of research did you both do before digging in?
King: I watched the documentary countless times. I found any interviews, any home videos I could scramble on the internet. It was really helpful to have Michelle Dean on our show, because I would go to her a lot. I would call her up a lot just for stories and information. The craziest thing for me was watching interviews of Gypsy now versus seeing footage of her home when she was younger and how different she is.
Gypsy's kind of become a master manipulator herself. So it's hard to know what's real and what's not. It was difficult to grasp on to anything, because I personally can't say I can relate to anything about Gypsy.
Arquette: My daughter happened to be going away to school when we started this. There's a natural instinct I as a mom have, to want to keep my daughter close, to want to keep her safe, to be worried about her in the world, to miss her so much, to wanna hug her so much, to miss her childhood, she's growing up. I'm gonna take all those normal feelings but exploit them to perverse levels. I did kind of pull from my own normal feelings to a distorted feeling.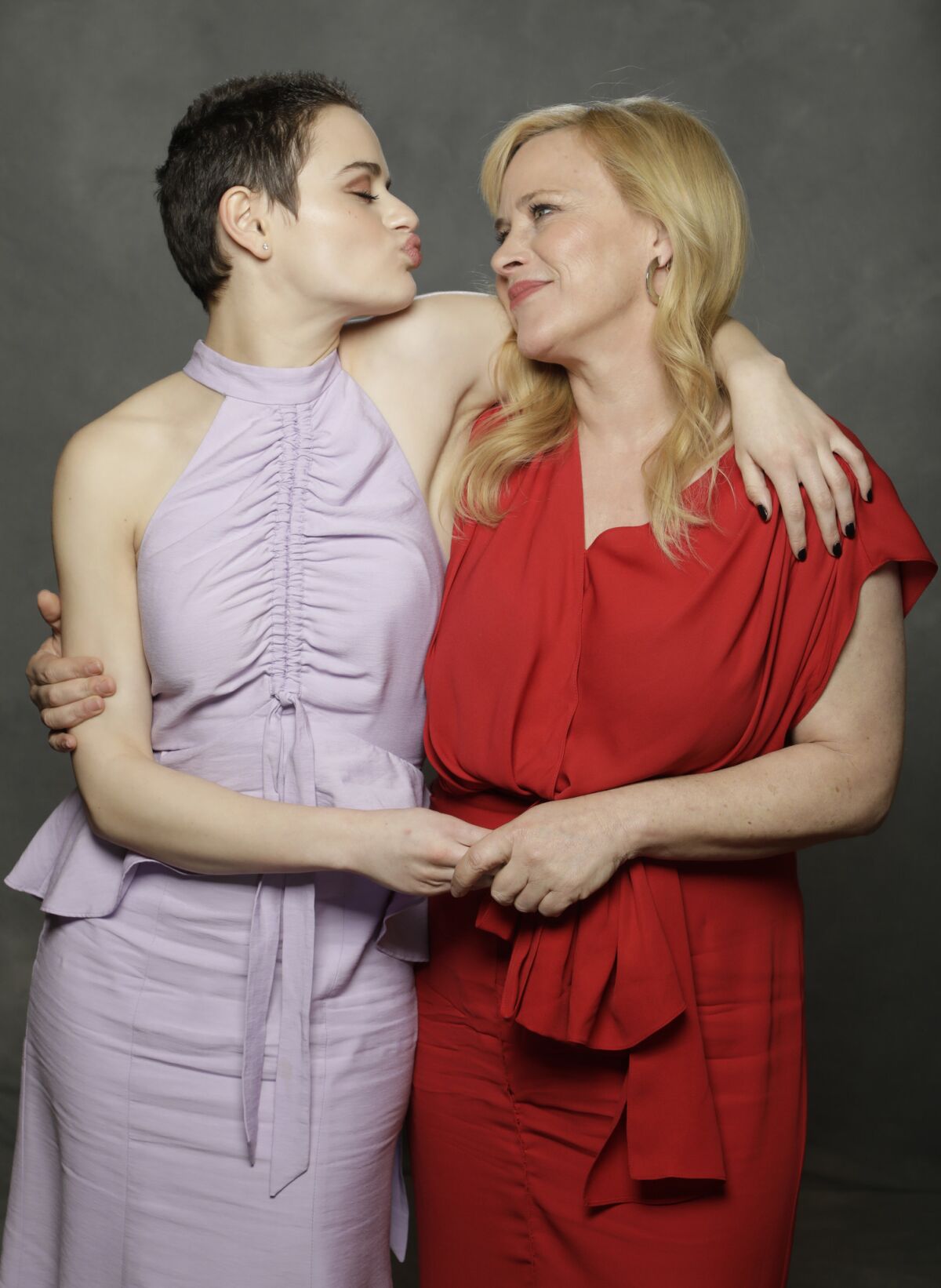 We haven't really seen this kind of complex mother-daughter relationship on-screen until recently.
Arquette: I don't know that in the past there was a ton of value people found in a mother-daughter relationship — especially one like this that's kind of sick. You might have a "Gilmore Girls" kind of thing. But to have a relationship like this — that's deadly, that's toxic — we haven't really seen that. I don't think I've ever played a mom this dysfunctional before. Well, Joyce "Tilly" Mitchell [in "Escape at Dannemora"] was dysfunctional. But I mean where the dysfunction is focused on the child-parent relationship.
You both really had to transform yourselves for these roles. What do you think about the discussions when actresses play characters that aren't the prototypes of beauty or of sexual beings?
Arquette: Here's the reality: There were times when I was at my peak weight as Tilly in ["Escape at Dannemora"] — I haven't lost all the weight — and I was in a high altitude and I did think I was going to have a heart attack. It did feel physically dangerous to me at a certain level. That wasn't fun. Other than that, I mean, there's a million 19-year-old porn stars with the perfect body, right? But guess what, a lot of people are watching porn of big beautiful women, all this other stuff, older women. I say screw the idea Hollywood's been putting out that there's only one idealized woman that's allowed to be sexual. There's a big, vast difference of sexuality. And if we don't look like Joey tomorrow, is that supposed to stop?
King: People calling me brave [for shaving my head] — it's so funny to me because I wouldn't have done it any other way. Gypsy goes through this weird sexualization where she knows she's different. She knows she looks different. She knows she sounds different. She has these teeth that are fake and silver-capped. She has this feeding tube. But she still has this primal urge to be sexual and to feel sexy and to make someone else feel sexy. And it's uncomfortable for her, feeding tube and all, but she does it. And she does it with a lot of confidence. She puts on a sexy voice. It's actually empowering to see people like Tilly who were like, "I am sexy and I want to be sexual." And people like Gypsy who had all these physical and emotional restraints but still was thinking to herself, "I wanna be sexy." That's reality. Everyone has that desire to feel good and feel like someone's going to want them.
How do you think Dee Dee and Gypsy fit into the evolution of female characters we're seeing on-screen?
Arquette: I'm really grateful for this part and also "Dannemora" because, at 50, I was sort of like, I don't want to be likable anymore. I don't care. My whole real life has been funneling me towards being a likable person, making likable choices, being a nice girl. I don't care anymore. I just want to tell the truth of the character. Men don't have to worry about that. I want to see all kinds of women, all kinds of expressions, all kinds of feelings.
King: Yeah, I agree with you. I'm so thankful that I got the opportunity to play this role because I, like you, was so excited and so ready to dive into something that it didn't matter what I looked like.
I feel like as a young girl, I've been very lucky not to have fully been exposed to some of the real disaster stories of Hollywood and all the things that people go through. But I remember being 15 or 16 — two different times back to back I was asked to lose weight for a role, and then the next time I was told I wasn't pretty enough for a role. I was like, are you kidding me? You asked me to lose weight for a role. I'm a normal, average, very healthy person. You want to play with my mental health for your little movie that you're trying to make? I want to be able to go from something like "Kissing Booth," where it's all about fun teenage stuff, to something like this. Just give us the chance. We can do it all.
'The Act'
Where: Hulu
When: Starting Wednesday
Rating: TV-MA (may be unsuitable for children under 17)
Twitter: @villarrealy
---
Get our L.A. Goes Out newsletter, with the week's best events, to help you explore and experience our city.
You may occasionally receive promotional content from the Los Angeles Times.