Stephen Colbert apologizes to Trump: 'I'm sorry that you're a terrible president'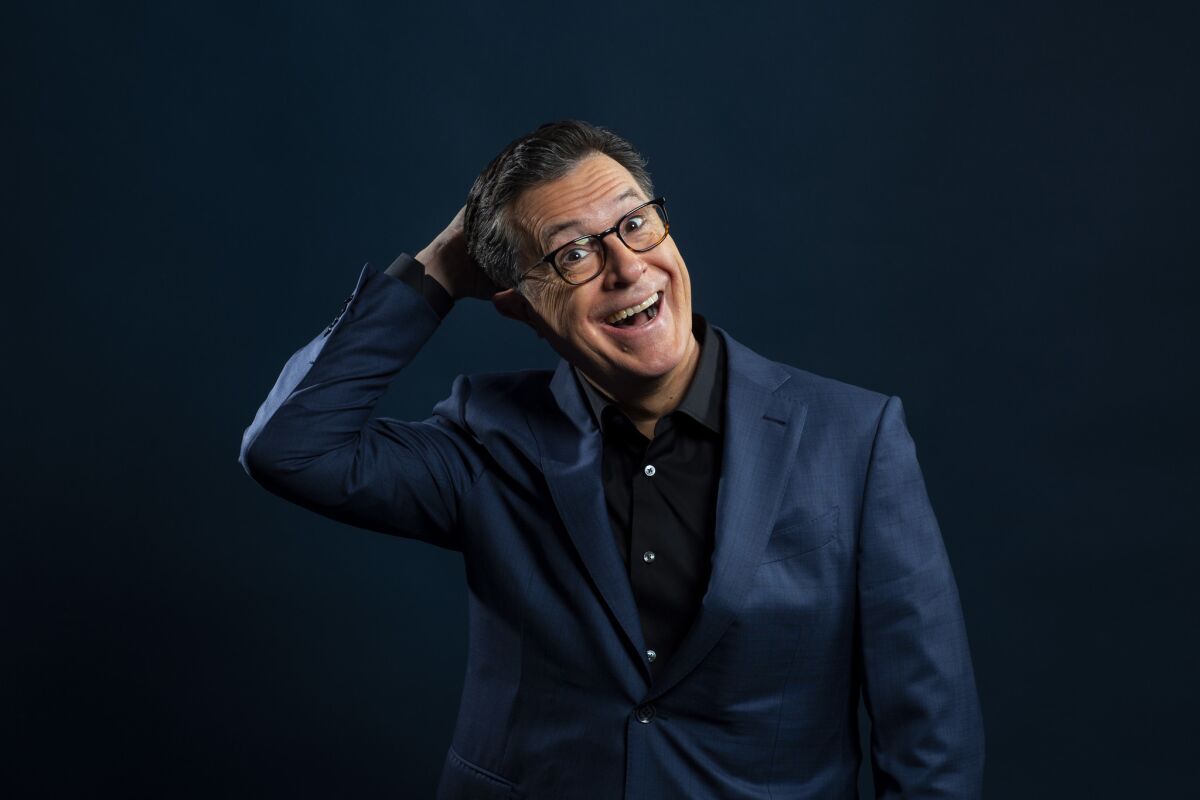 Stephen Colbert devoted a 15-minute monologue on Monday to the "anti-climactic" outcome of special counsel Robert S. Mueller III's investigation.
"This weekend we received some troubling news: Our president is not a Russian asset," the "Late Show" host deadpanned. "It just feels strange to say.
"I say troubling news, because if Trump is not working with the Russians, then what the hell is wrong with him?" he asked the audience. "If they don't have anything on him, then why does he keep saying nice things about Vladimir Putin?"
MORE: Attorney general: Mueller finds no Trump-Russia conspiracy but doesn't 'exonerate' president »
Colbert was disappointed with Atty. Gen. William Barr's four-page synopsis of Mueller's report, which revealed Sunday that the two-year investigation concluded the Trump campaign did not collude with Russia to influence the 2016 election.
"This is worse than the finale of 'Lost,'" Colbert said to audible boos. "What about the Smoke Monster? Was it real or not? And if not, why did so many members of Trump's campaign plead guilty to lying about meeting with the Smoke Monster?
"Why couldn't this have been like the ending of 'Seinfeld'? Still — still disappointing, but at least they're all in jail," he quipped.
But Colbert, whose show has made mincemeat of Trump's daily moves, agreed to calls that the president's critics apologize.
"I will start. I have said one or two things about Donald Trump, like how he's a terrible president, so I'm just going to bite the bullet and say it," Colbert began.
He then turned to another camera and looked into the lens: "Mr. President, if you're watching — and I know you are — I'm sorry that you're a terrible president."
The biggest indictments, guilty pleas and dramas in the Russia investigation »
The host continued his diatribe, explaining that Barr's summary of Mueller's report didn't exonerate the president, despite Trump saying that it was a "total exoneration." He also listed other lies Trump has told, and though they weren't crimes, they didn't reflect well on the president.
"Even if Trump was falsely accused, he only has himself to blame. Because he lies so much, you just don't know what to believe. He even lies about things he doesn't need to lie about," Colbert said. "He lies so much we never know when he's telling the truth. It's just safer to assume he's always lying."
By the end of the segment, Colbert decided it would only be fair that he ceremoniously cross "collusion" off a whiteboard in the studio filled with his "Reasons Trump is a Bad President." He then crossed off Mueller from his 17-point list of Trump investigations.
Follow me: @NardineSaad
Get our L.A. Goes Out newsletter, with the week's best events, to help you explore and experience our city.
You may occasionally receive promotional content from the Los Angeles Times.