Appreciation: He turned TV upside down: Steven Bochco's edgy spin on cops and how 'NYPD Blue' was nearly derailed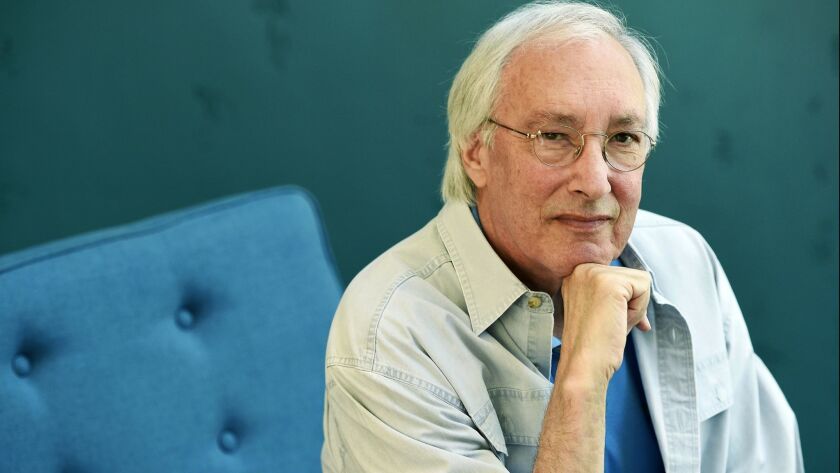 Steven Bochco knew he was in hot water. Religious leaders, ABC network affiliates and even some network executives were taking a strong stand against his new drama — a cop show armed with nudity, coarse language, violence and a raw edge that was just not allowed on network television.
The series was "NYPD Blue," and even Bochco's reputation as a guiding force behind quality hits such as "Hill Street Blues" and "L.A. Law" for rival NBC offered little comfort to forces who felt the show went too far. In one scene of the series, an angry police detective grabbed his crotch and cursed at a female district attorney. Another showed a man being shot several times at close range. Then there was the scene that depicted a couple having sex, the camera panning their uncovered nude bodies.
At least 30 ABC stations decided not to air the premiere. But with his characteristic bravado, Bochco refused to back down and edit the content.
"The affiliates are concerned and nervous about something that has not been done before," Bochco said. "But this is the show that ABC committed to, and the show that we wanted to do. I have strong belief in the integrity of the viewer, and it's the right of the viewer to make his or her own choice on whether to watch the show."
The unedited premiere of "NYPD Blue" aired in September 1993, drawing mostly rave reviews and huge ratings. Bochco had another hit on his hands, just another in a long line of groundbreaking dramas that transformed the landscape of prime-time network television and established him as one of the most elite and visionary producers in the history of television.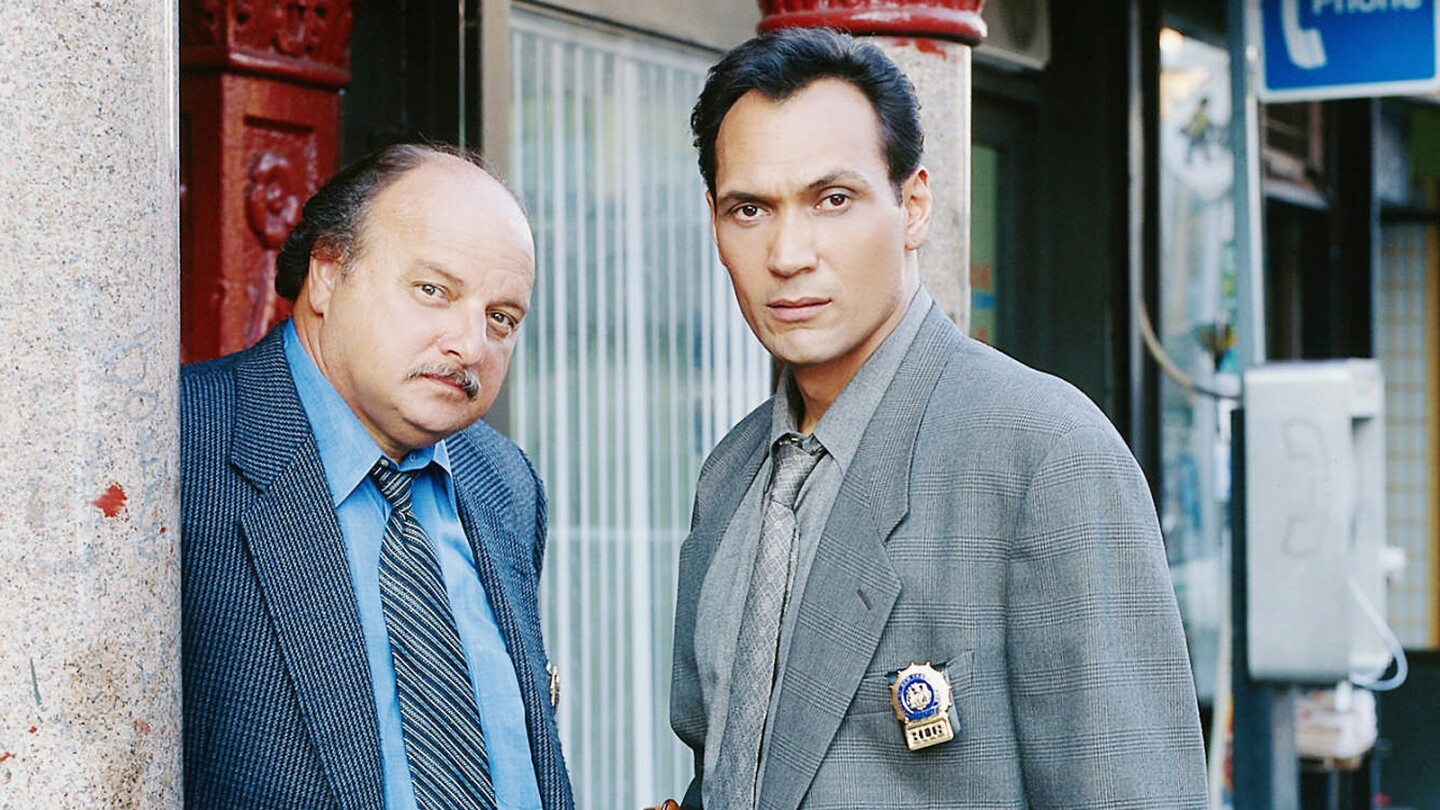 Dennis Franz and Jimmy Smits in "NYPD Blue."
(Frank Ockenfels / ABC)
The 2008 legal TV drama "Raising the Bar" stars J. August Richards, left, Teddy Sears, Mark–Paul Gosselaar, Melissa Sagemiller, Jonathan Scarfe and Gloria Rubin.
(Richard Foreman/TNT)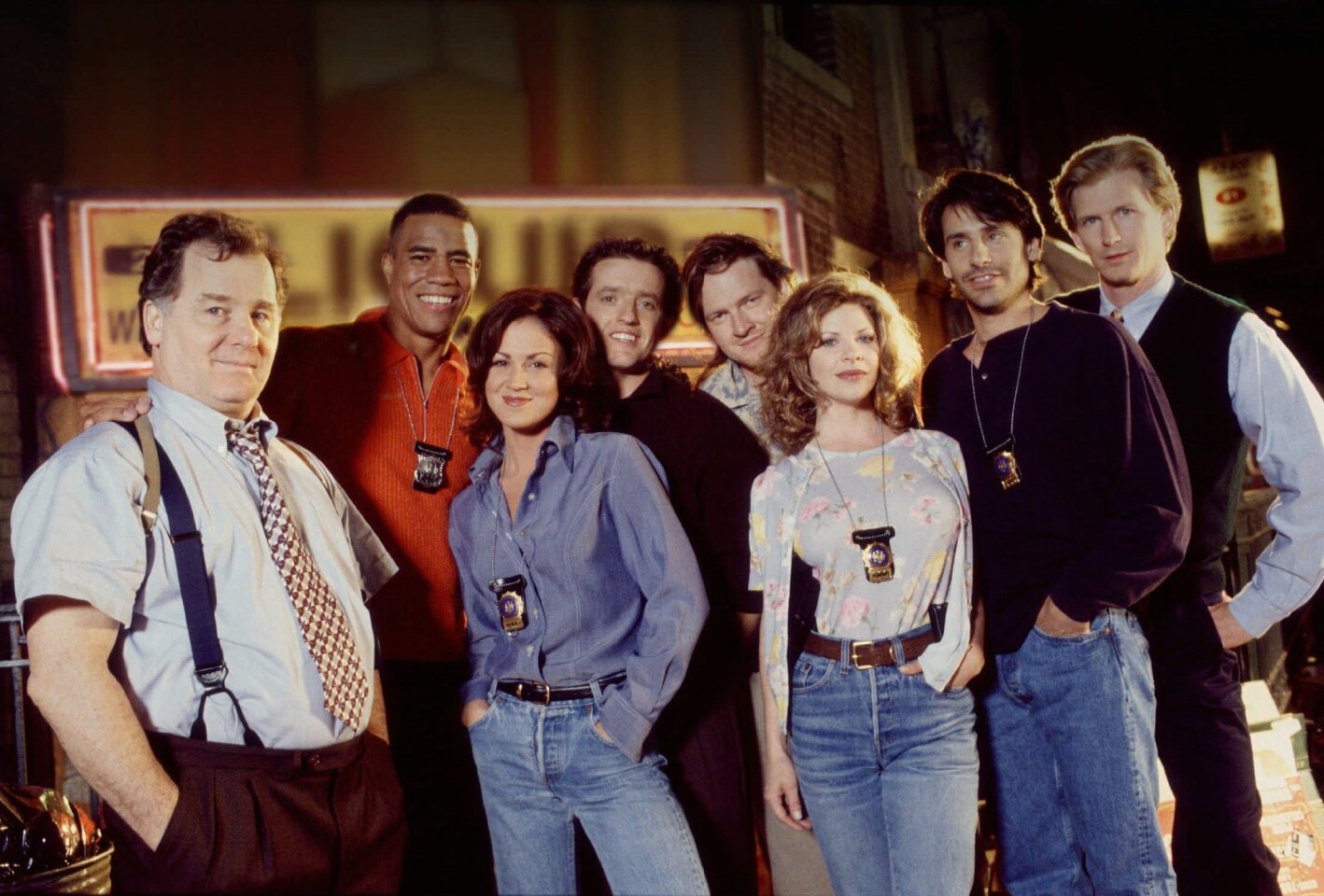 "Public Morals," 1996-97, created by Steven Bochco and Jay Tarses, starred, Peter Gerety, left, Joseph Latimore, Julianne Christie, Justin Louis, Donal Logue, Jana Marie Hupp, Larry Romano and Bill Brockstrup.
(Ron Tom / CBS)
Neil Patrick Harris as 16–year–old M.D. Doogie Howser in the ABC series "Doogie Howser, M.D." Also pictured are Alan Fudge, center, and Lawrence Pressman.
(ABC)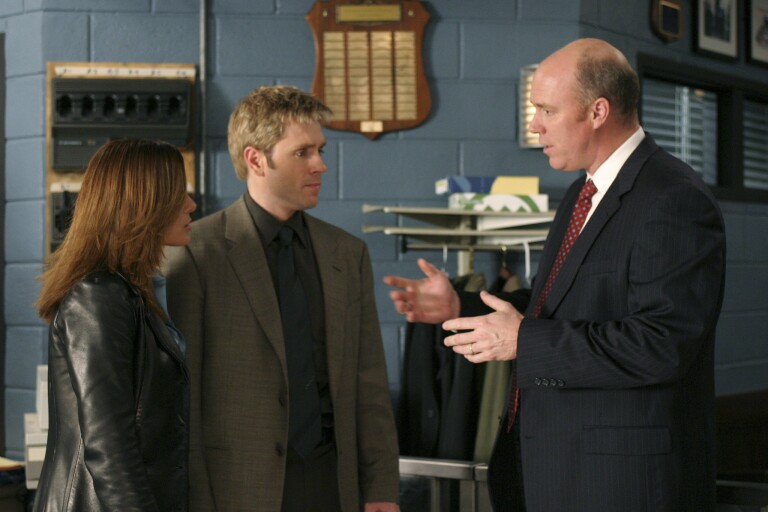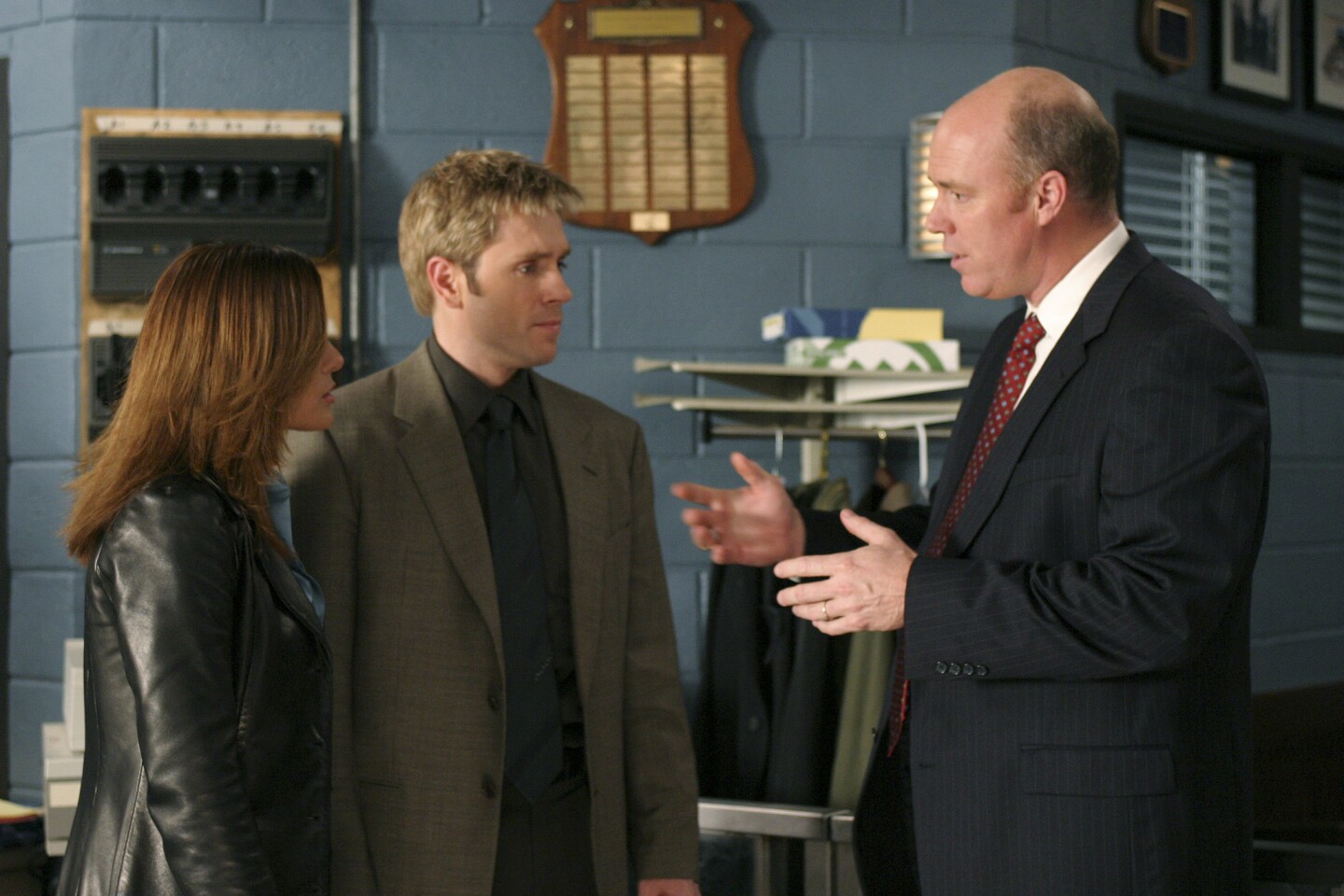 Marisol Nichols, Ron Eldard, center, and Michael Gaston in the 2005 TV series "Blind Justice."
(Carin Baer / ABC)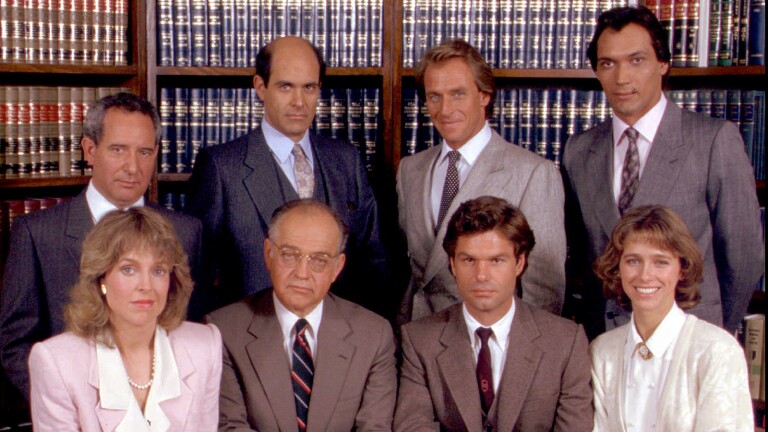 Jill Eikenberry, front left, Richard Dysart, Harry Hamlin, Michele Greene; Michael Tucker, back left, Alan Rachins, Crobin Bernsen and Jimmy Smits were most of the stars of the popular "L.A. Law."
(NBC)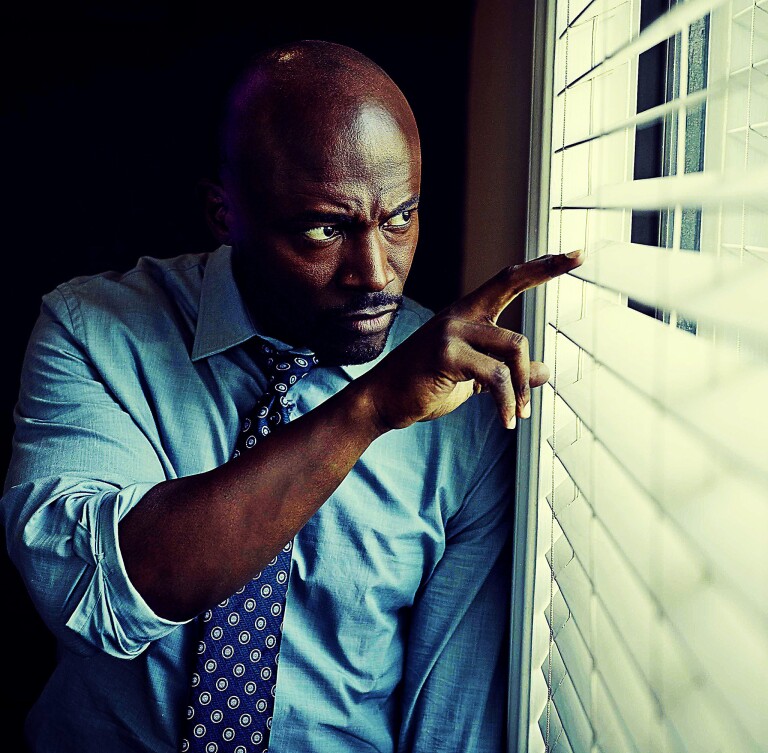 Taye Diggs stars as a homicide detective in Steven Bochco's series "Murder in the First."
(Handout)
Grace Phillips, left, Daniel Benzali, Mary McCormack, Michael Hayden and J.C. MacKenzie star in the precedent-setting dramatic series "Murder One."
(Bob D'Amico / ABC)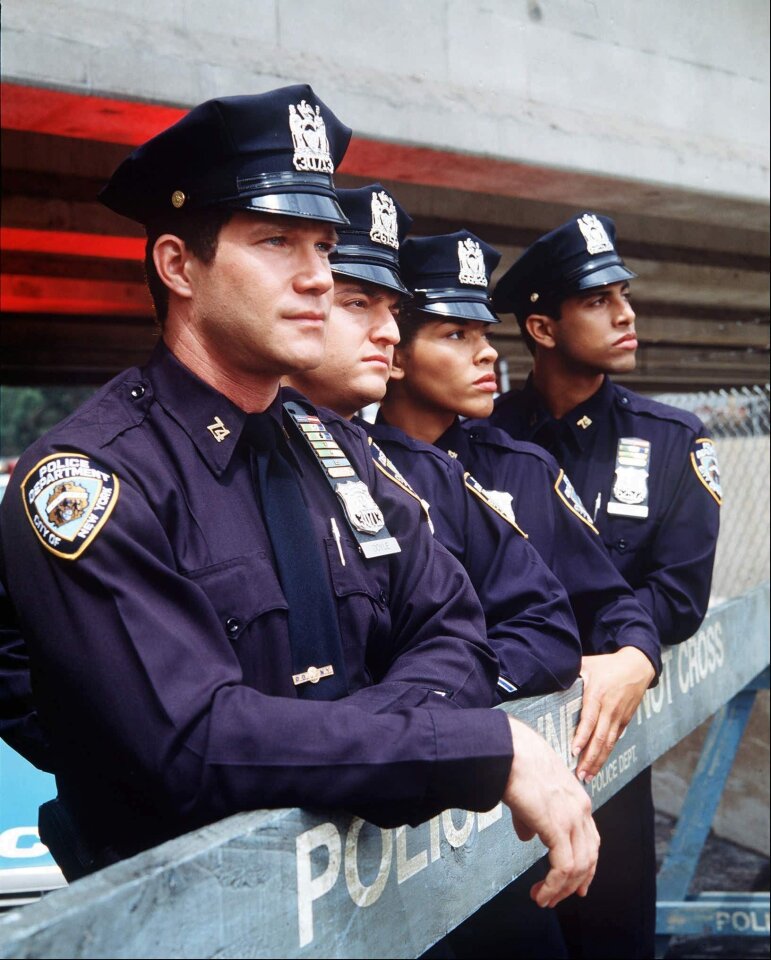 Officers Jimmy Doyle, Phil Roussakoff, Nona Valentine and Hector Villanueva, played, from left, by Dylan Walsh, Michael DeLuise, Klea Scott, Adam Rodriguez, are cops in CBS' "Brooklyn South."
(Tony Esparza / CBS)
Steven Bochco was a writer on the series "Columbo."
(Fox Family Worldwide Inc.)
Kyle Secor and Kim Delaney in "Philly."
(Ron Tom / ABC)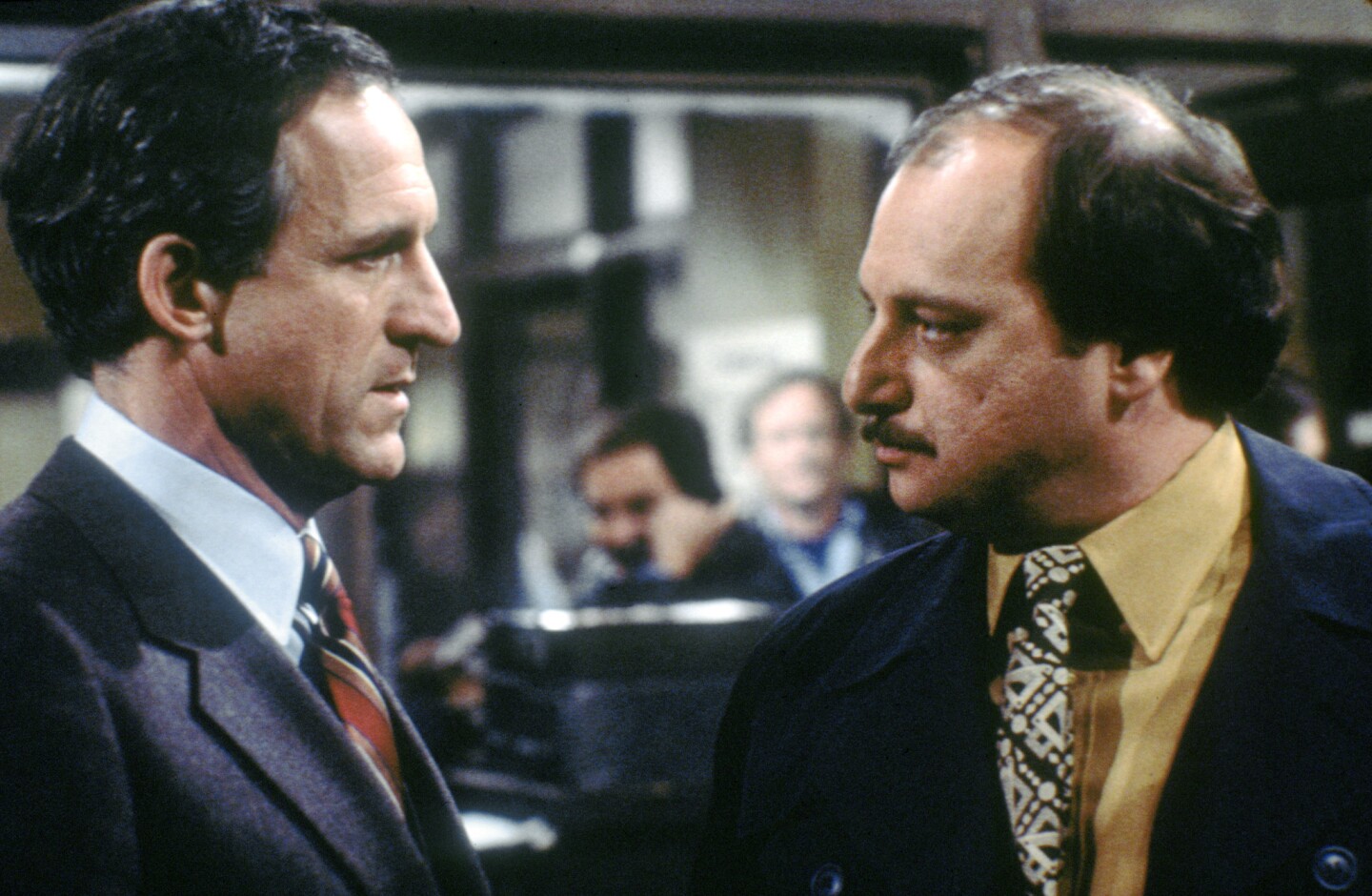 Daniel J Travanti, left, and Dennis Franz in "Hill Street Blues."
(20th Century Fox)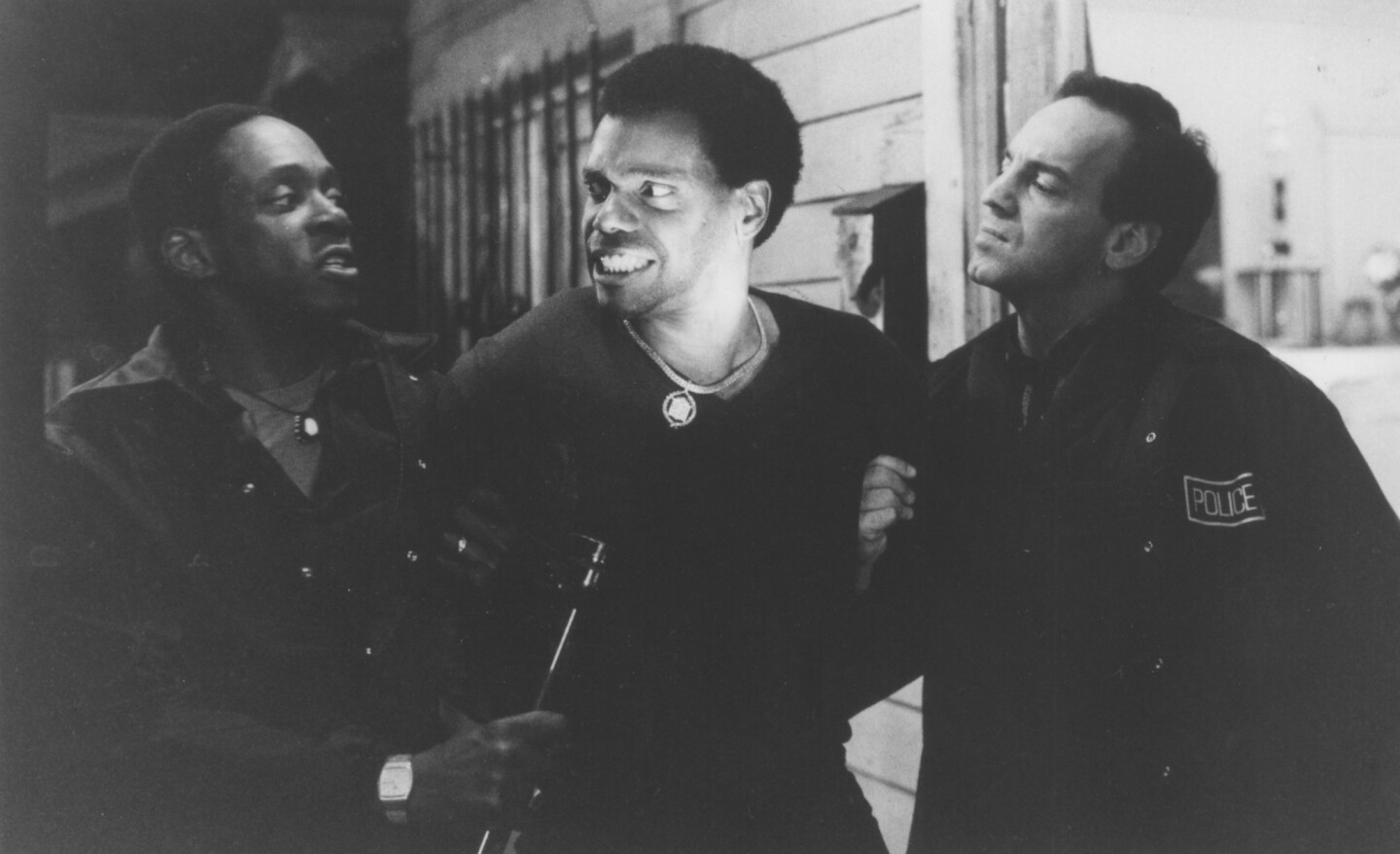 William Thomas Jr., left as Detective Potts, Tyrone Weeks as a crack dealer named Art Kimbro and Peter Onorati as Detective LaRusso in the series "Cop Rock."
(Danny Feld / ABC)
A scene from "Hill St. Blues."
(Globe Photos)
The cast from "NYPD Blue."
(Handout)
During his illustrious career, Bochco, who died Sunday at 74 after battling cancer, was known not only for his headstrong ways, but for taking established network TV genres such as cop, legal and medical shows and injecting them with a realism that touched on topical issues. The key characters in "Hill Street Blues," "L.A. Law," and numerous other shows such as "Doogie Howser M.D.," "Murder One," "Hooperman," "Brooklyn South" and "City of Angels" were flawed, heroic and multi-dimensional.
ALSO: Steven Bochco, boundary-pushing TV creator behind 'NYPD Blue' and 'Hill Street Blues,' dies at 74
He also took risks that put him on shaky ground more than once. With partner Michael Kozoll, Bochco in 1981 co-created "Hill Street Blues," about the personal and professional struggles of police officers working in a crime-ridden urban precinct. There were no recognizable stars, shaky camera work, noisy scenes with characters talking over each other.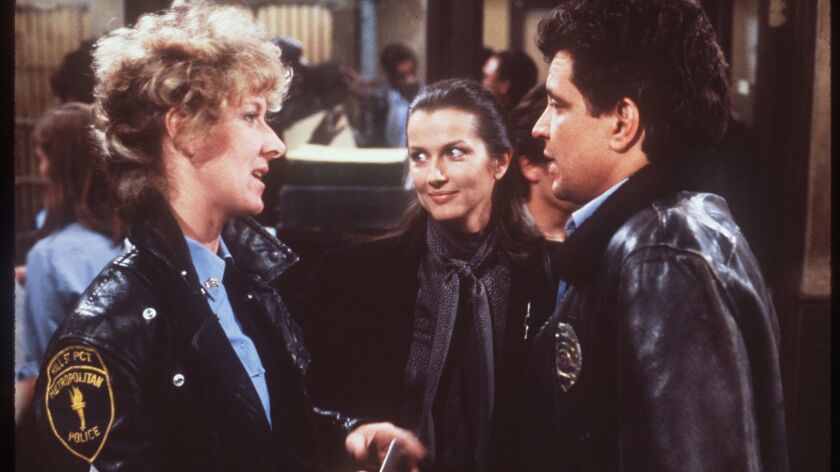 NBC executives were nervous even before the premiere. Test audiences were not impressed with the gritty pilot. Some samplers hated it. The show got off to a rough start, and barely received a second season — at the time, it was among the lowest-rated shows ever renewed at the network.
"It was messy, barely controlled chaos," Bochco recalled in 2014. "We were really inventing it as we went along. There has never been anything like it before in terms of size and sloppiness. Words were tumbling out in the background, the frame was teeming with characters."
Each "Hill Street Blues" episode kicked off with the day's roll call, for the first few seasons overseen by the formidable but fatherly Sgt. Phil Esterhaus (the late Michael Conrad). His daily rundown always ended with a phrase that soon became a cultural touchstone: "Let's be careful out there."
Audiences eventually embraced "Hill Street Blues" and during its seven-season run the series racked up 26 Emmys, including four consecutive awards for outstanding drama. The series today is widely regarded as revolutionary, paving the way for the current golden era of serial TV drama in which large ensembles populate complicated plots.
"There's no question that the show was a tipping point in not only how an audience responded to TV, but how those of us making TV came to see what we were doing in a very different light," said Bochco, who won 10 Emmys during his career and was nominated for 30. "It expanded the drama form and the medium. Lots of shows that came behind us might not have had the same success if we had not broken through."
Bochco was an innovator even in failure. "Cop Rock," his ill-fated 1990 attempt at a cop drama in which LAPD cops sang and danced each episode, was a precursor to shows such as "Glee," "Empire" and even "Crazy Ex-Girlfriend."
He regarded "Cop Rock" as a career milestone. "I'm delighted," Bochco said in 2014 when the series was released on DVD. "It's enormously gratifying. I always felt it was one of the highlights of my career, and I still do. It was an enormously challenging project, and everyone involved was committed to it."
Twitter: @GeBraxton
ALSO
'Hill Street Blues' paved the way for today's golden era of TV drama
'Cop Rock': Those singing, dancing officers are back on the beat after 26-year break
Steven Bochco returns to police beat with 'Murder in the First'
Too Blue for Prime Time? The screening of ABC's 'NYPD Blue' left many station execs hot under the collar
---
The complete guide to home viewing
Get Screen Gab for weekly recommendations, analysis, interviews and irreverent discussion of the TV and streaming movies everyone's talking about.
You may occasionally receive promotional content from the Los Angeles Times.