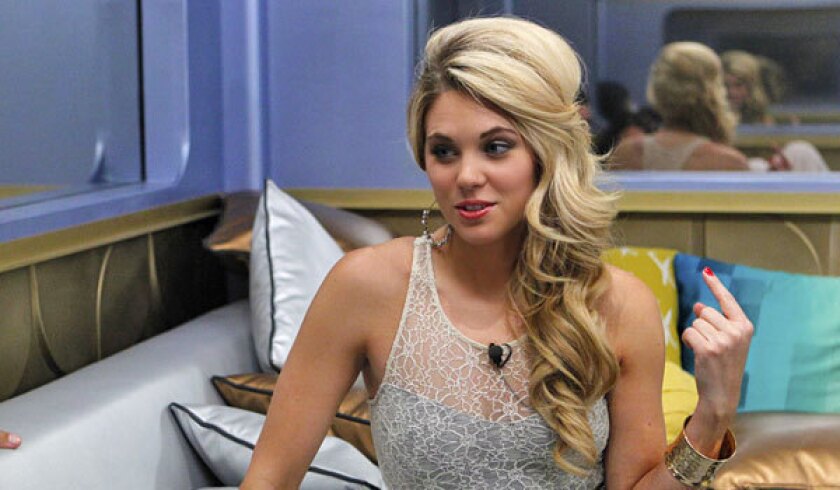 The voyeur's paradise known as "Big Brother" will be back again next summer. On Thursday, CBS announced the long-running reality game show would be back next year for its 16th season.
This season's edition of "Big Brother" featured hefty helpings of racism and homophobia courtesy of former model Aaryn Gries, whose comments about her fellow housemates gave the series a bump in viewers. Ratings were up 11% over last year, with an average of 7.29 million viewers per episode.
The live companion series, "Big Brother: After Dark," which airs on the cable channel TVGN, was also renewed for an eighth season.
PHOTOS: Memorable TV series finales
Gries' comments cost her a job as a magazine spokeswoman and her representation at a modeling agency. She later claimed to be shocked by her own comments and denied any racist intent.
Gries was booted from the house in Week 10 of the series, but the season finale, featuring the final three contestants, is still to come. It's planned air date is Wednesday and will be an expanded 90 minutes as the final players compete for the $500,000 prize.
ALSO:
Carson Daly to join 'Today' as host of 'Orange Room'
Jimmy Fallon presents 'Breaking Bad' spoof, 'Joking Bad'
'Sons of Anarchy' Season 6 premiere hits series-high ratings
---