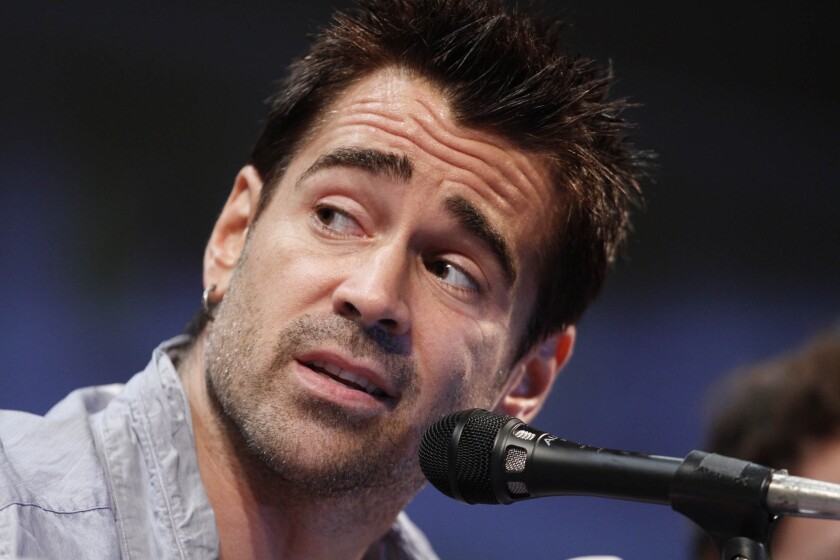 Looks like "True Detective" is keeping its movie-star dream alive: Word is the show may cast Colin Farrell for Season 2 of the Emmy-nominated crime thriller on HBO.
The website Deadline reported that Farrell is "deep in negotiations" to play a role -- although, of course, nothing has been officially announced yet, and those talks could fall apart. However, this week HBO executives told TV critics that casting decisions were imminent for the show, which was just nominated for multiple Emmys for its first season.
Farrell is the Irish-born film actor who has starred in such films as "Phone Booth" and "Miami Vice." While he's probably a bigger star overseas than in the U.S., getting him would, nevertheless, be a coup for HBO, which featured Matthew McConaughey and Woody Harrelson in the first season of "True Detective."
Meanwhile, the Wrap reported that joining Farrell may be Taylor Kitsch, the Canadian actor known for "Lone Survivor" and "The Normal Heart."
HBO isn't saying anything yet. "We have no confirmation on casting for 'True Detective,' " a spokeswoman wrote in an email.
What do you think of the possibility of Farrell joining "True Detective"?
Twitter: @scottcollinsLAT
---