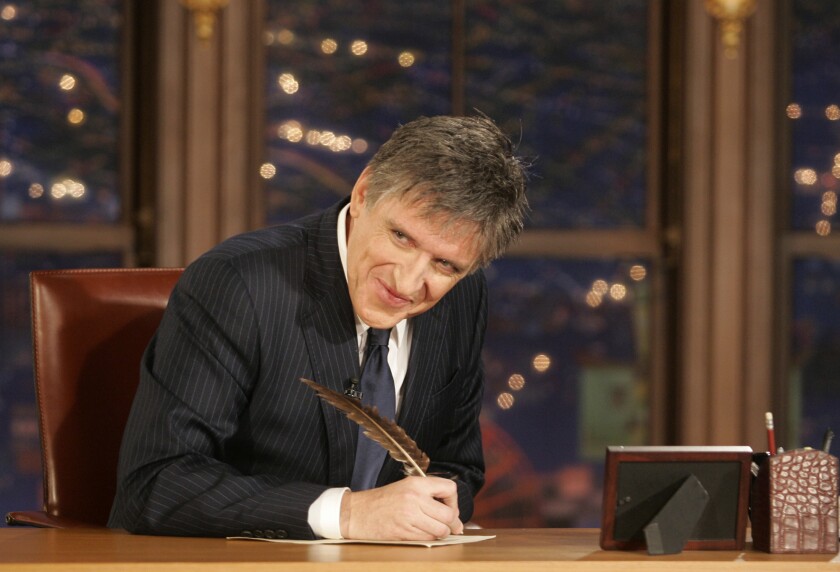 Craig Ferguson may be down, but he's not out. The Scottish comedian's time on CBS is coming to a close this year, but he is in final negotiations with Tribune Media for a new half-hour show to air in syndication on Tribune stations.
The new show, which would debut in the fall of 2015, would air at 7 p.m. and mix traditional talk show and comedy elements. Variety was the first to report the news of Ferguson's negotiations.
Ferguson has long been one of the most unique voices in late night, and not just because of his accent. He has frequently changed up the surprisingly rigid late-night rules of monologue, desk, interview, by sometimes putting his monologue in the middle of the show and often allowing guest interviews to develop into natural conversations.
When David Letterman announced in April that he would retire from "Late Show" sometime in 2015, many wondered if Ferguson, who has held the post-Letterman time slot for nine years, would be offered the position, despite his low ratings. The answer was no, and the Letterman seat has been awarded to Stephen Colbert.
Meanwhile, Ferguson announced in late April that he would be leaving "The Late Late Show" at the end of the year.
"CBS and I are not getting divorced, we are 'consciously uncoupling,' but we will still spend holidays together and share custody of the fake horse and robot skeleton, both of whom we love very much," he told his studio audience at the time.
There have been reports that British actor and writer James Corden has been approached by CBS to replace Ferguson in the post-Colbert slot, but it hasn't been officially announced.
Follow me on Twitter: @patrickkevinday
---