Perspective: Kanye West and President Trump's meeting was surreal, but not as surreal as what came after
Kanye West held court in the Oval Office on Thursday, as President Trump and millions of cable-news viewers looked on.
The rapper engaged in a stream-of-consciousness monologue for 10 minutes, touching on a variety of subjects, including his Make America Great Again hat, his idea for an iPlane and the existence of time itself.
And yet the meeting of the minds between two of America's biggest personalities was not the most surreal thing that happened that day.
Ever since the 2016 election, the lines have blurred between cable news and the late-night TV talk shows that often lampoon their more serious counterparts.
But after Thursday's spectacle at the White House, it appears that where once the line was fuzzy, it's now been completely erased.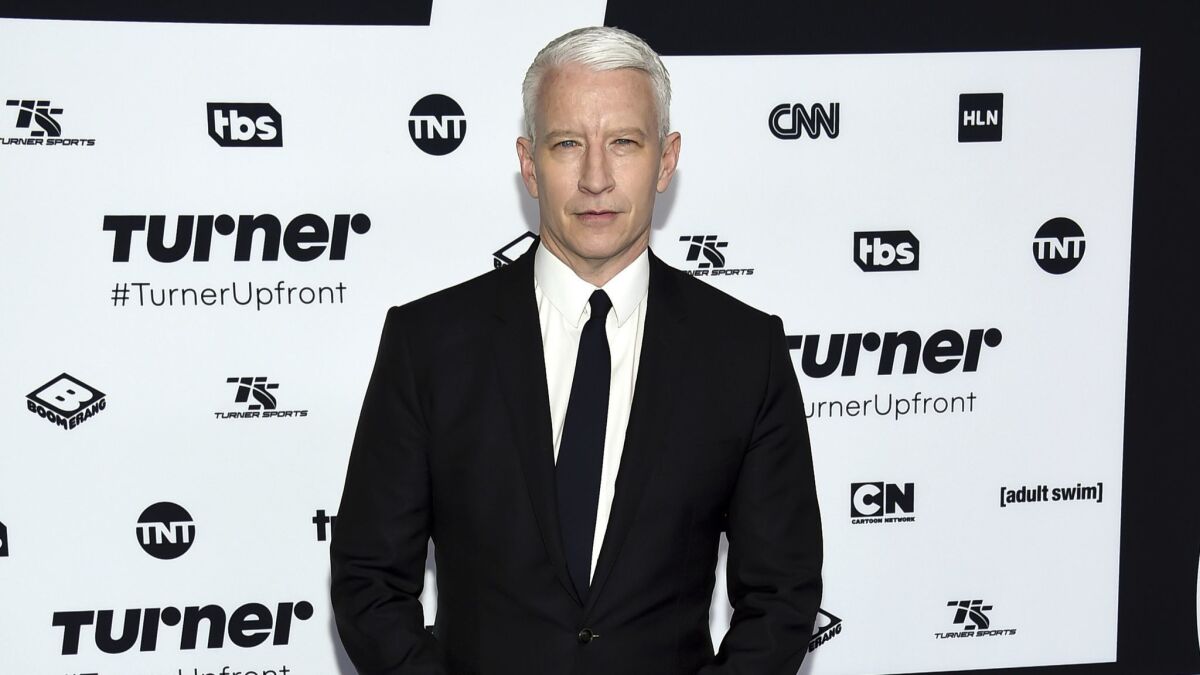 On "Anderson Cooper 360" Thursday, the CNN host dedicated the bulk of his episode to coverage of Hurricane Michael and the fallout after the storm made landfall.
But Cooper also expressed his disdain for Trump's high-profile summit with West in an extremely evocative way.
Cooper juxtaposed video from the White House meeting with footage of the devastation of Hurricane Michael, which slammed into the Florida panhandle as a Category 4 storm and has left 13 dead in its wake so far.
For two whole minutes, as West talked about feeling like Superman in his MAGA hat and how Hillary Clinton's presidential campaign didn't cater to men enough, Cooper's viewers simultaneously saw the president's thoughtful nods and the broken buildings and rubble of another deadly hurricane.
It was hilarious.
Actually, no, it wasn't. It wasn't funny like a well-timed punchline or a delightful puppy video. It triggered that kind of nervous laughter some feel at a funeral, as though the body doesn't know how to process the complexity of its emotions and reacts the only way it knows how. By laughing.
This has been the primary purpose of late-night television throughout the Trump administration: To find the humor in situations that offer so much horror.
And for all the gravitas on Cooper's face after the clips ended, it was easy to imagine Stephen Colbert's signature smirk or Seth Meyer's wide-eyed disbelief instead.
That's where we are now. The clips that play on cable news are virtually indistinguishable from those that light up late night for comic relief.
Certainly none of this is new, but the speed with which politics and journalism and entertainment and culture are collapsing in on themselves is terrifying.
This is life in modern America. We laugh to keep from crying. We cry to keep from laughing. And most days, we do both.
Get our L.A. Goes Out newsletter, with the week's best events, to help you explore and experience our city.
You may occasionally receive promotional content from the Los Angeles Times.