Despite ABC News' plug, Katie Holmes still mum on Scientology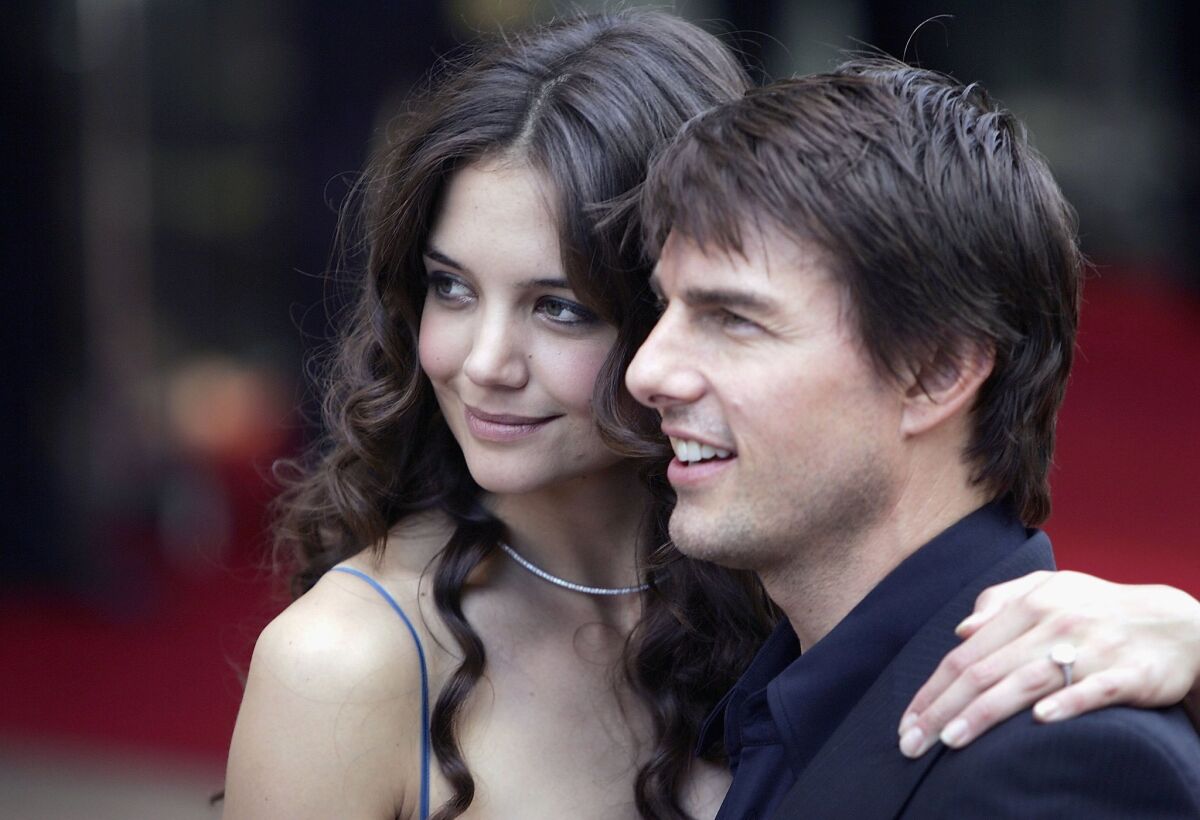 In the three years since Katie Holmes divorced Tom Cruise, she's never spoken about her involvement with the Church of Scientology. And she's not going to start today.
While promoting his upcoming "20/20" interview with former Scientologist Leah Remini on Friday, ABC News' Dan Harris promised that during the special viewers would also "hear from Katie Holmes ... [And] what she is now saying about Leah."
SIGN UP for the free Indie Focus movies newsletter >>
The announcement lead to a flurry of news reports anticipating what Holmes would say on the Friday night special, given that she's long been tight-lipped on the church and her divorce.
The answer? Not much.
According to Holmes' publicist, Leslie Sloane, ABC News sent a slew of questions to the actress pertaining to Remini's interview. In response, Sloane said, Holmes sent the following quote: "I regret having upset Leah in the past and wish her only the best in the future."
That's all Holmes says in the "20/20" special tonight, unless "they've brought her back as a ghost or cut and pasted her in some red carpet footage," Sloane said.
Remini has been on a media tour for the last few weeks promoting her new book, "Troublemaker: Surviving Hollywood and Scientology," which hits stands on Tuesday.
In the "20/20" interview, the 45-year-old says that being critical of Cruise is "being critical of Scientology itself." She also recalls an instance where she saw the actor "forcibly kissing" Holmes.
"I said, 'Hey, get a frickin' room,' and I was written up for that," she said in a clip released from the interview.
The Church of Scientology has fired back at Remini's claims, saying she "needs to move on with her life instead of pathetically exploiting her former religion, her former friends and other celebrities for money and attention to appear relevant again."
Follow @AmyKinLA for Hollywood news
ALSO:
Defending the Kardashians: What the haters don't get about Khloe and Lamar Odom
Gwendoline Christie is such a warrior, she even fought to be in 'Star Wars'
Not the 'MANG' you think he is: 'Love the Coopers' ' Jake Lacy is more than Lena Dunham's safety net
---
The complete guide to home viewing
Get Screen Gab for everything about the TV shows and streaming movies everyone's talking about.
You may occasionally receive promotional content from the Los Angeles Times.