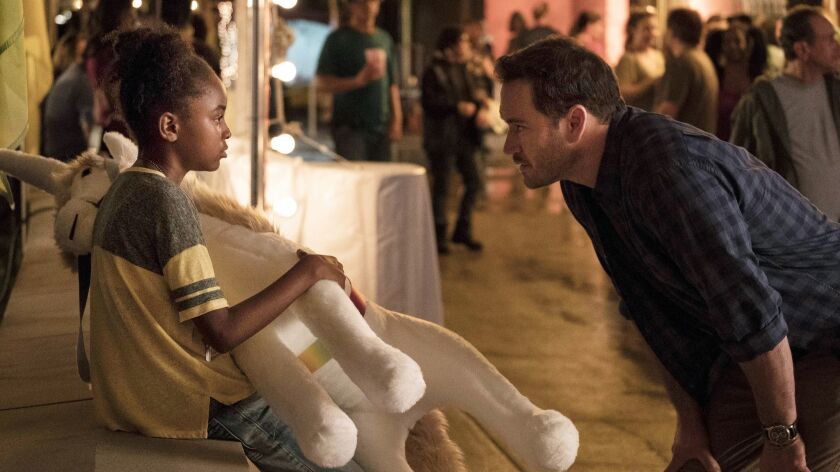 Fox is unveiling its new series orders for the 2018-19 season. The next freshman class of shows will join returning series like "Empire" and freshman entry "9-1-1." Below, find all the latest details on the new series.
"The Passage"
Series description: Based on author Justin Cronin's bestselling trilogy of the same name, the drama is described as an epic, character‐driven thriller about a secret government medical facility experimenting with a dangerous virus that could either cure all disease or cause the downfall of the human race. At the center of all this is a 10‐year‐old girl named Amy Bellafonte, who is chosen to be a test subject for this experiment, and Brad Wolgast, the federal agent who becomes her surrogate father as he tries to protect her.
The cast: Mark‐Paul Gosselaar, Saniyya Sidney, Vincent Piazza, Brianne Howey, Jamie McShane, Caroline Chikezie and Emmanuelle Chriqui.
Time slot: Midseason
"The Cool Kids"
Series description: Co-created by "It's Always in Philadelphia" star Charlie Day, the comedy follows three guy friends in a retirement community who are the top dogs. That is, until they're blown out of the water by the newest member of the community, a female rebel who's ready to challenge their place — it's high school with seventysomethings.
The cast: Vicki Lawrence, Martin Mull, David Alan Grier and Leslie Jordan.
Time slot: Fridays at 8:30 p.m.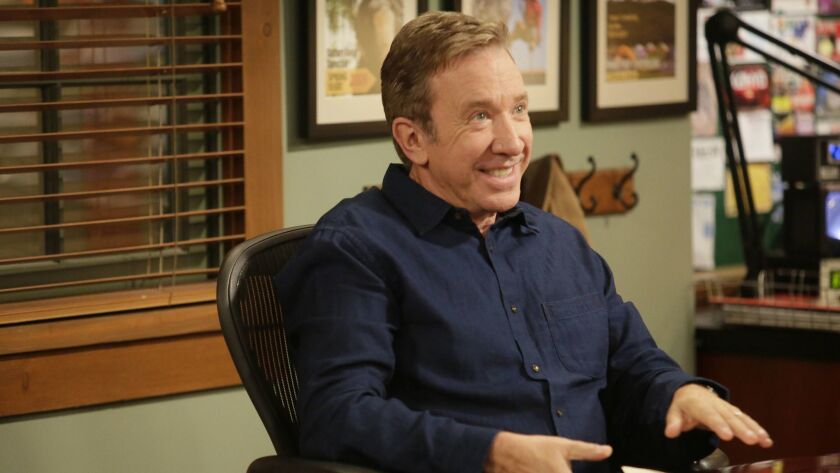 "Last Man Standing"
Series description: Making its Fox debut this season after airing on ABC for six years, the family comedy stars Allen as a married father of three girls trying to maintain his manliness in a world increasingly dominated by women.
The cast: Tim Allen, Nancy Travis, Jonathan Adams, Amanda Fuller, Christoph Sanders and Jordan Masterson.
Time slot: Fridays at 8 p.m.
"Proven Innocent"
Series description: From "Empire" co-creator Danny Strong comes this legal drama set at a wrongful conviction firm. Led by a fearless female lawyer with a hunger for justice, the team reopens investigations, putting their own lives in danger to exonerate the innocent that were supposedly proved guilty. Her motivation stems from her infamous past; as a young adult she was found guilty and later exonerated in a high-profile case in which she became a household name. While a hero and a victim to some, her bold methods also earn her some enemies — one of whom will do anything to see her go down for a crime she didn't commit. As she fights to defend others, she also must fight to defend herself.
The cast: Rachelle Lefevre, Russell Hornsby, Nikki M. James, Vincent Kartheiser, Riley Smith and Clare O'Connor.
Time slot: Midseason
"Rel"
Series description: Inspired by his real life, "Get Out" breakout Lil Rel Howery stars as a prideful, self-made success whose optimistic outlook on life is put to the test when he learns his wife is having an affair with his own barber. He tries to rebuild his life post-divorce as a long-distance single father on the South Side of Chicago who's on a quest for love, respect and a new barber.
The cast: Lil Rel Howery, Sinbad, Jess "Hilarious" Moore and Jordan L. Jones.
Time slot: Sundays at 9:30 p.m.
---
UPDATES:
This story was originally published on May 9 at 6:45 p.m.
---