N.Y. Fashion Week: At Jason Wu show, night meets day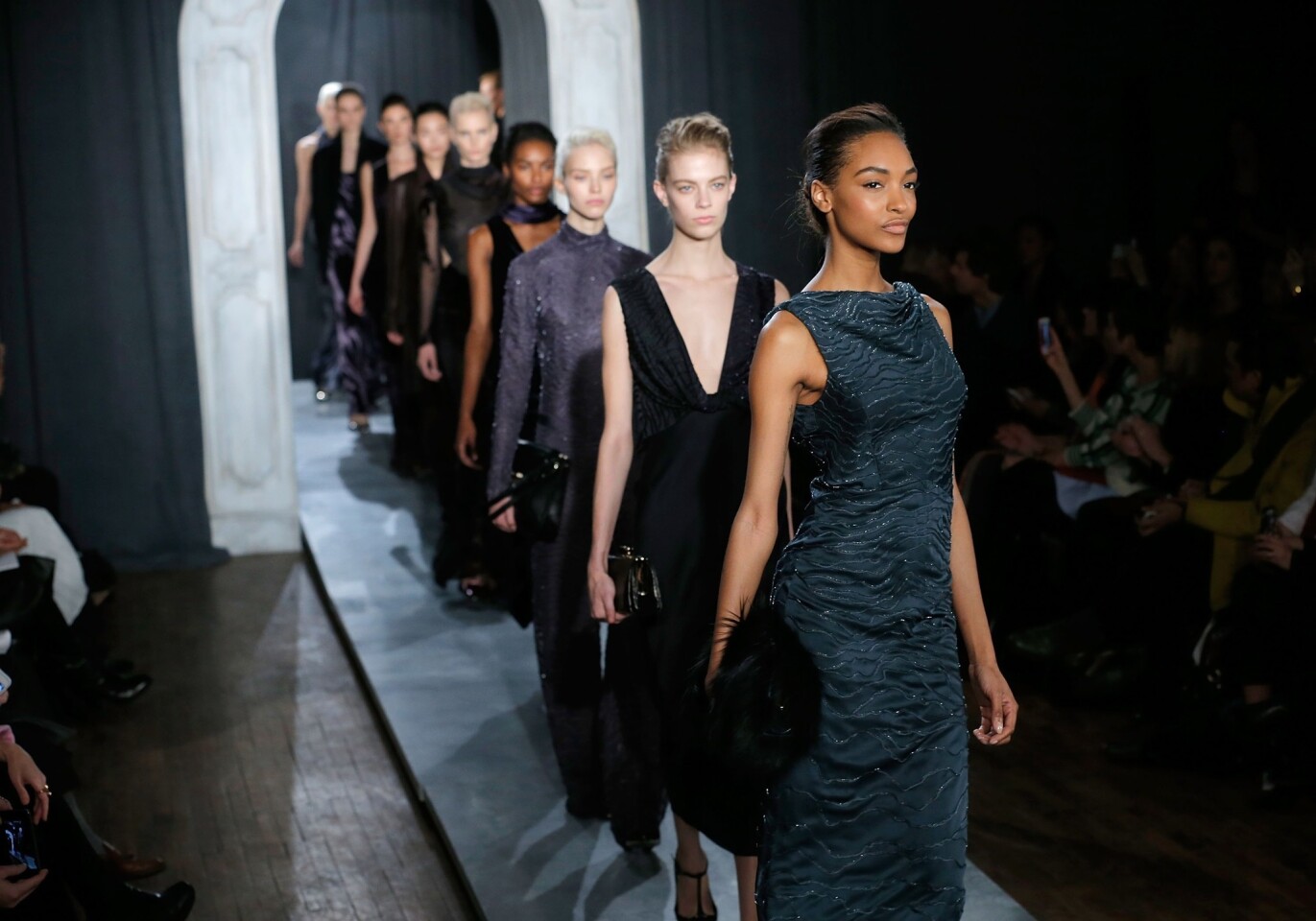 Jason Wu
(Jemal Countess / Getty Images)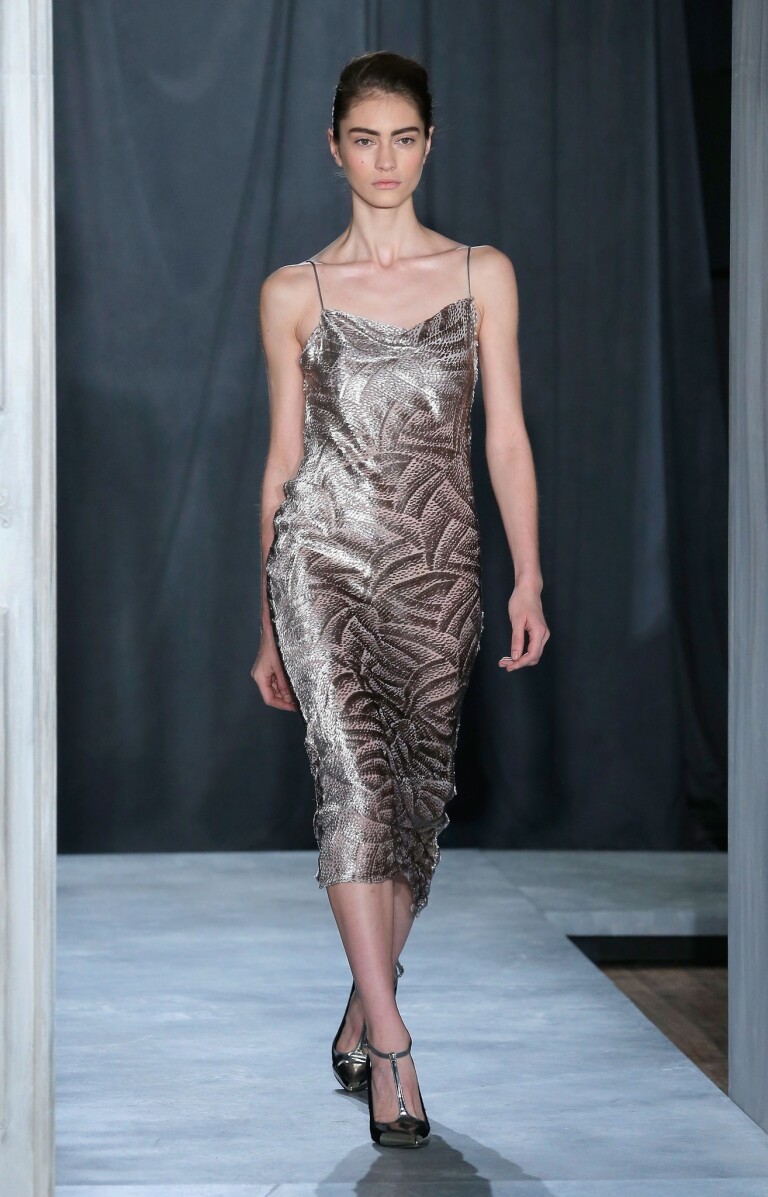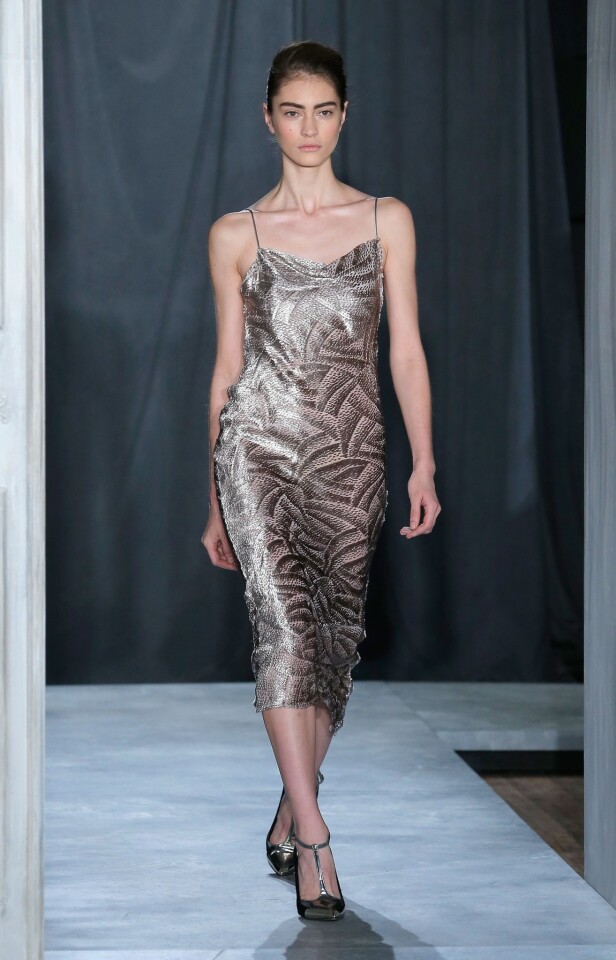 Jason Wu
(Jemal Countess / Getty Images)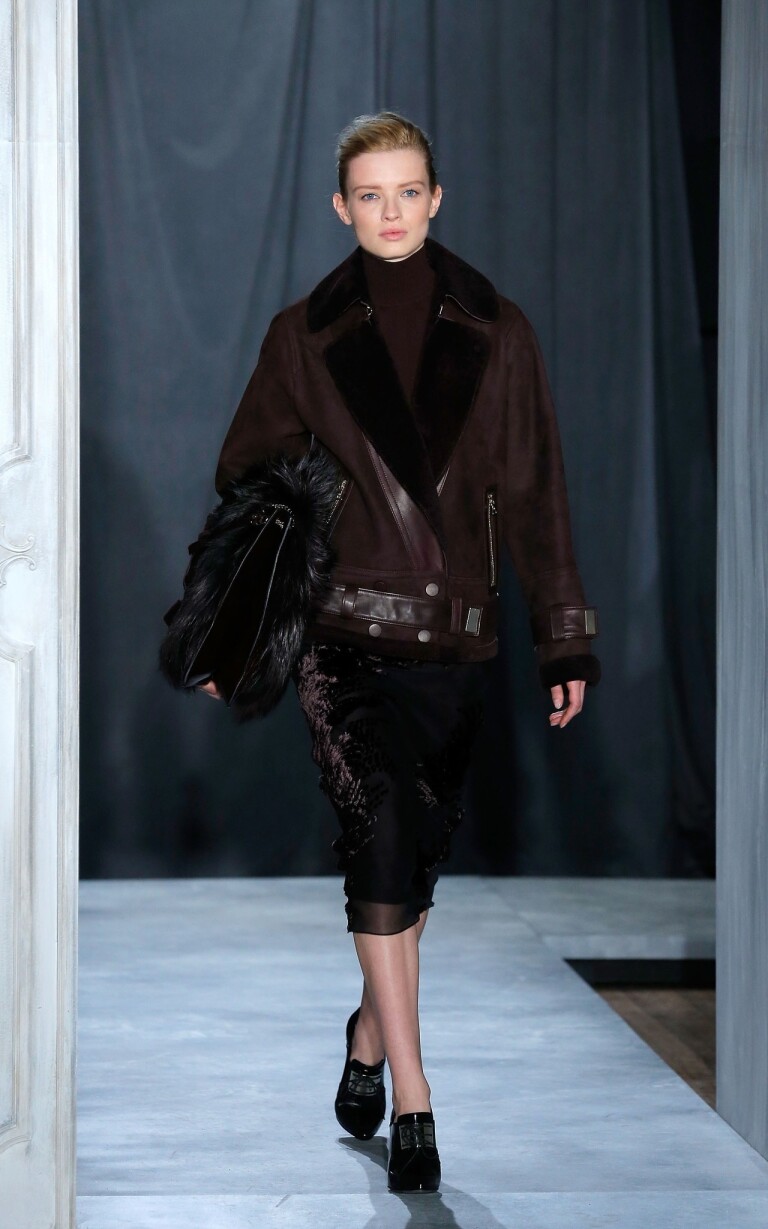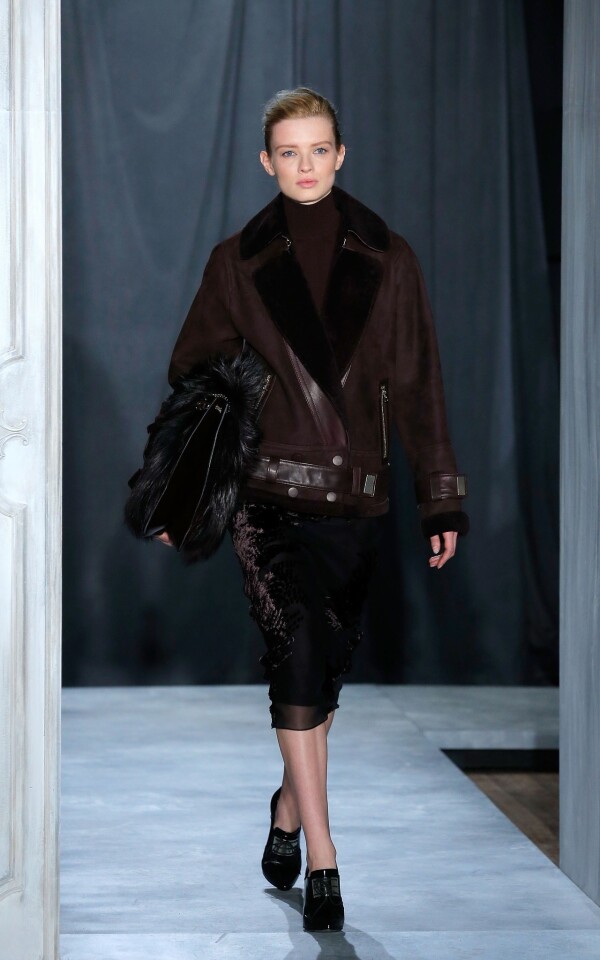 Jason Wu
(Jemal Countess / Getty Images)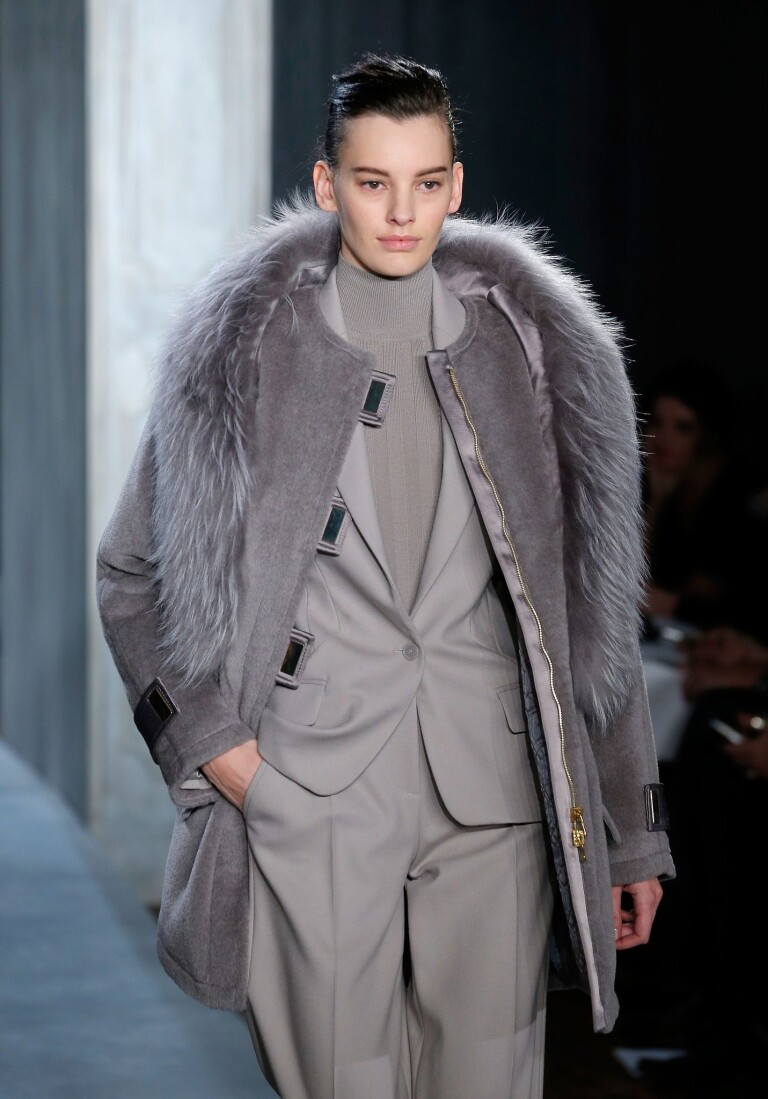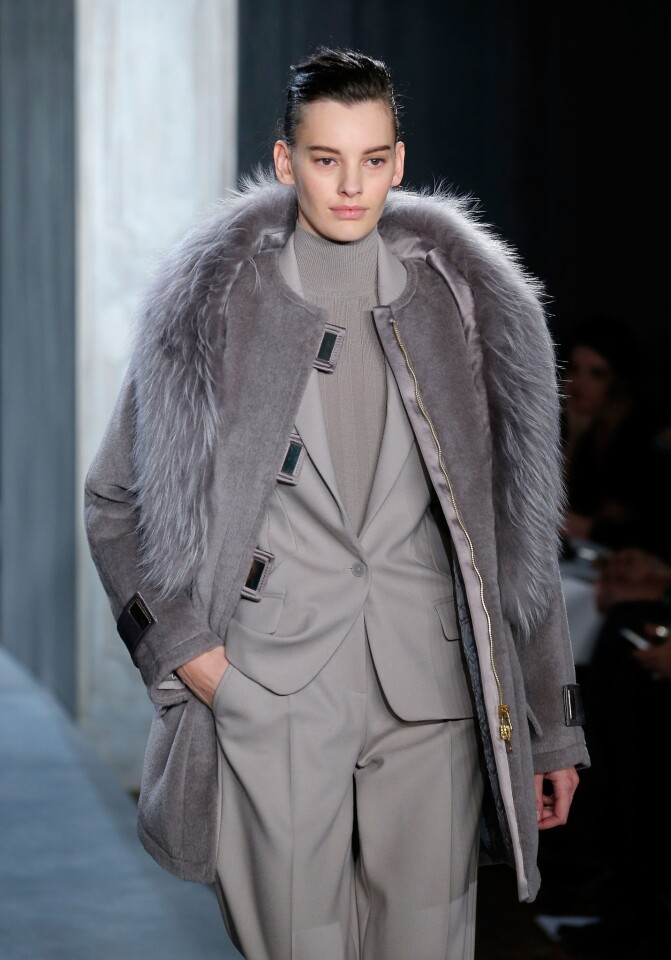 Jason Wu
(Jemal Countess / Getty Images)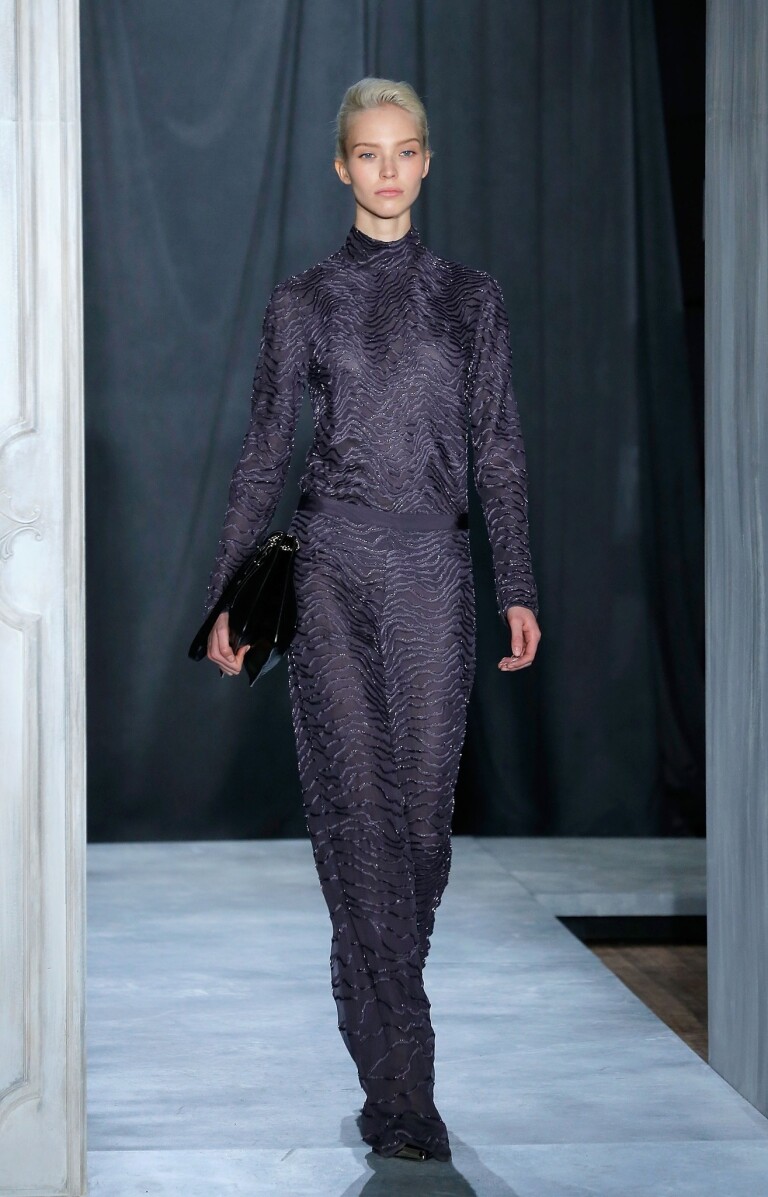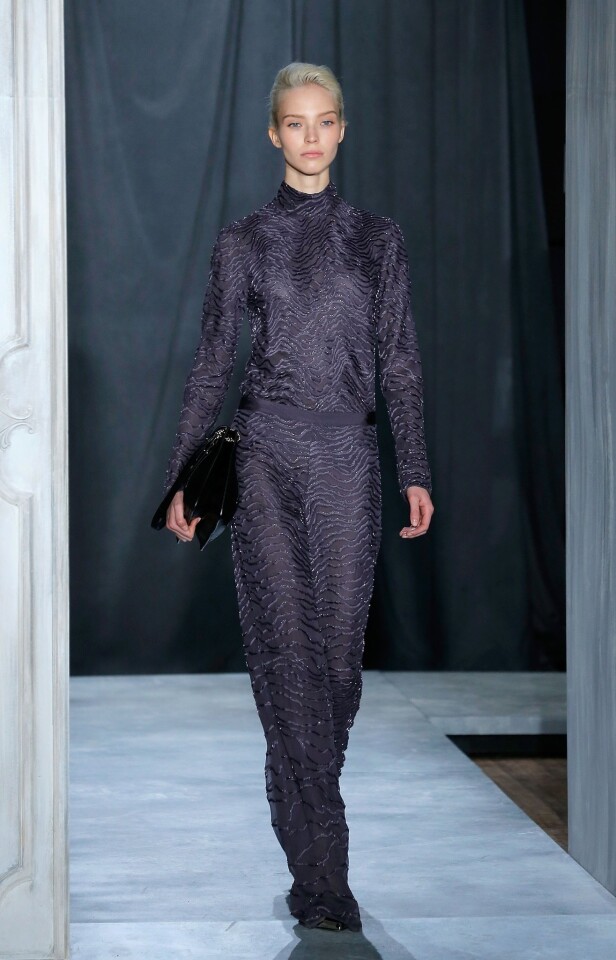 Jason Wu
(Jemal Countess / Getty Images)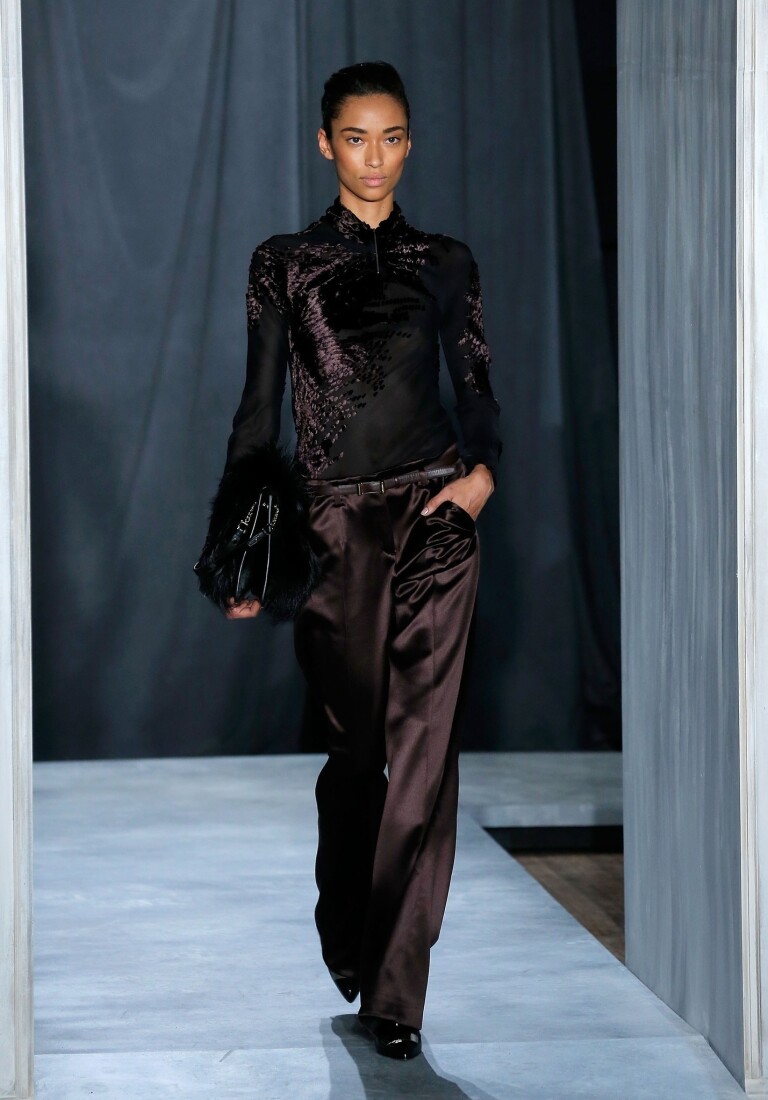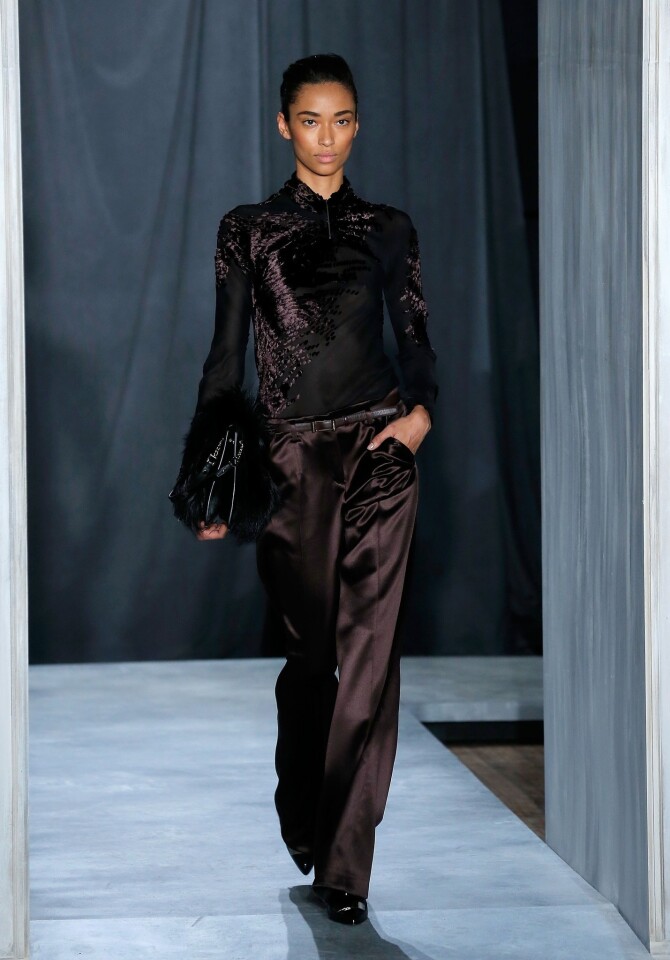 Jason Wu
(Jemal Countess / Getty Images)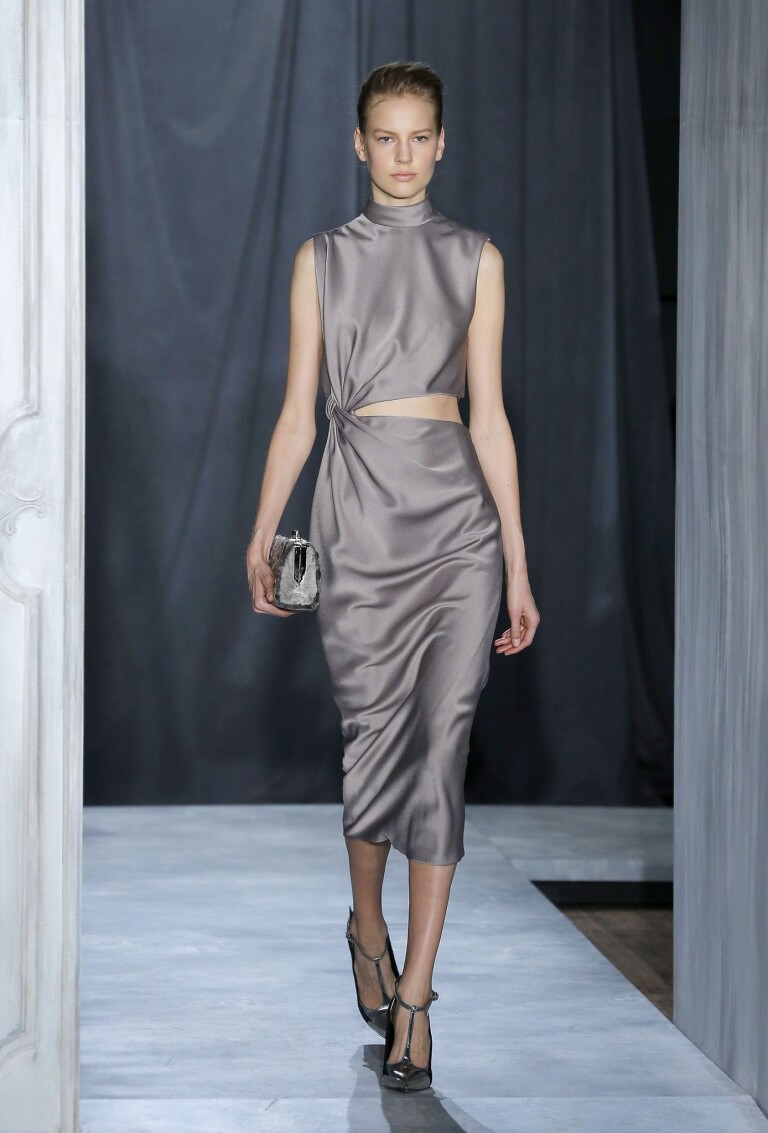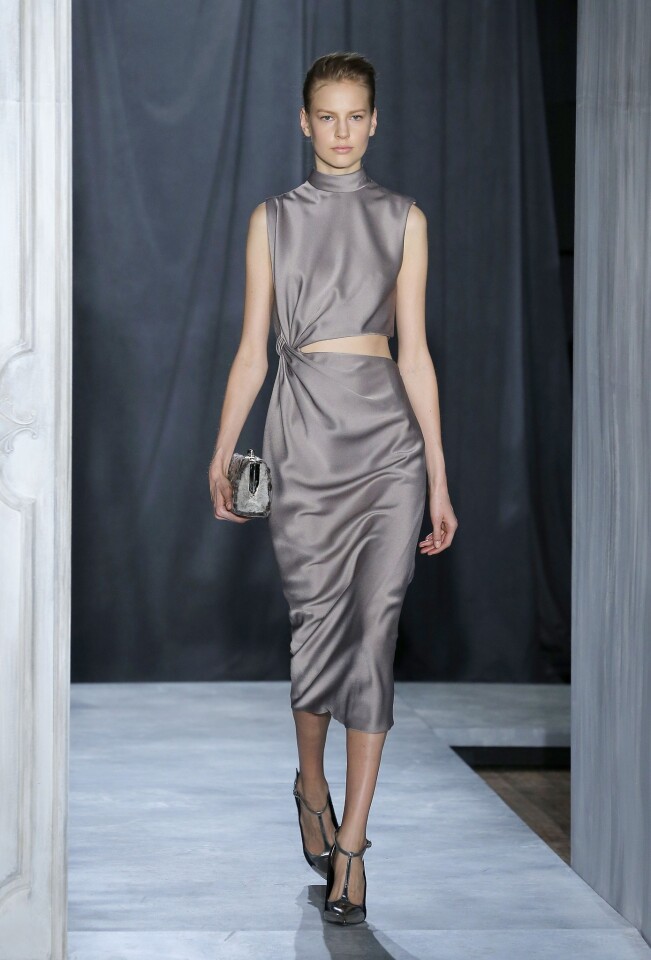 Jason Wu
(Jemal Countess / Getty Images)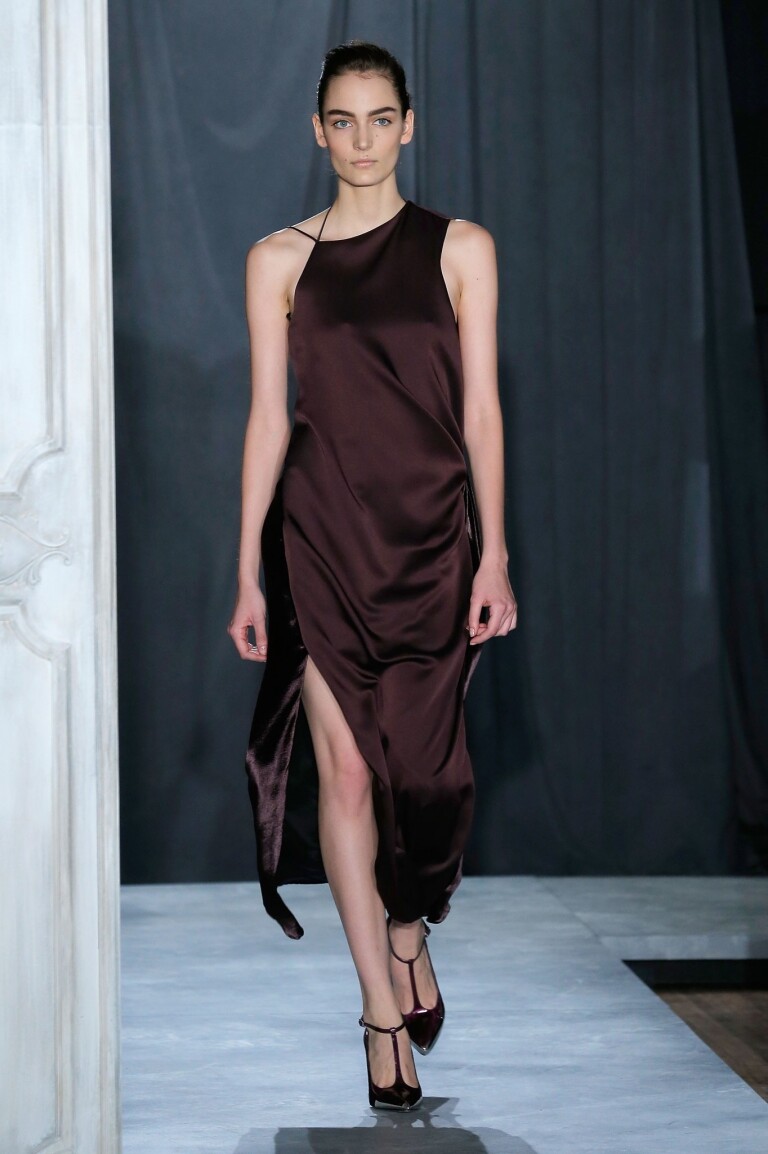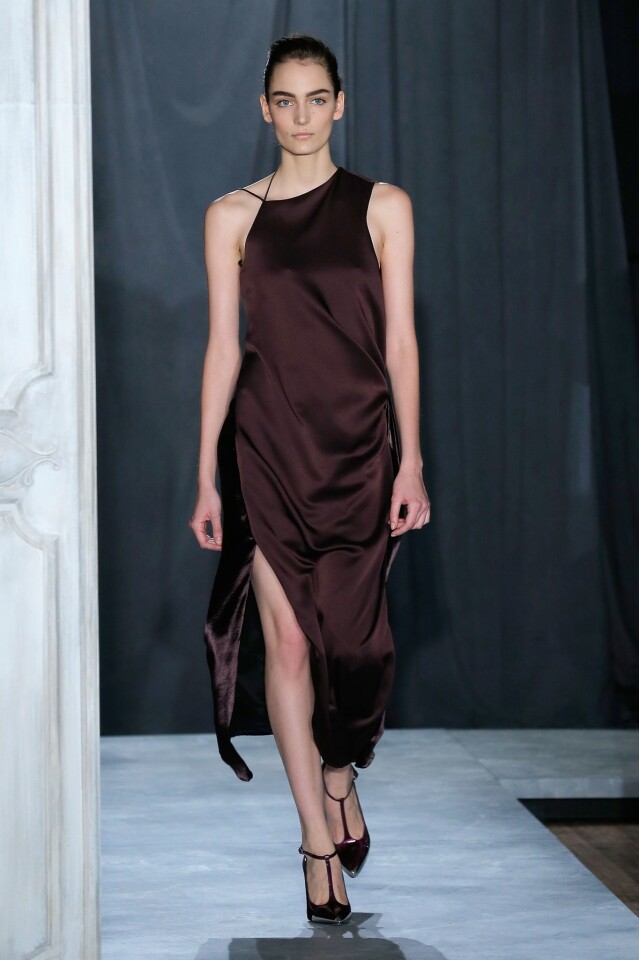 Jason Wu
(Jemal Countess / Getty Images)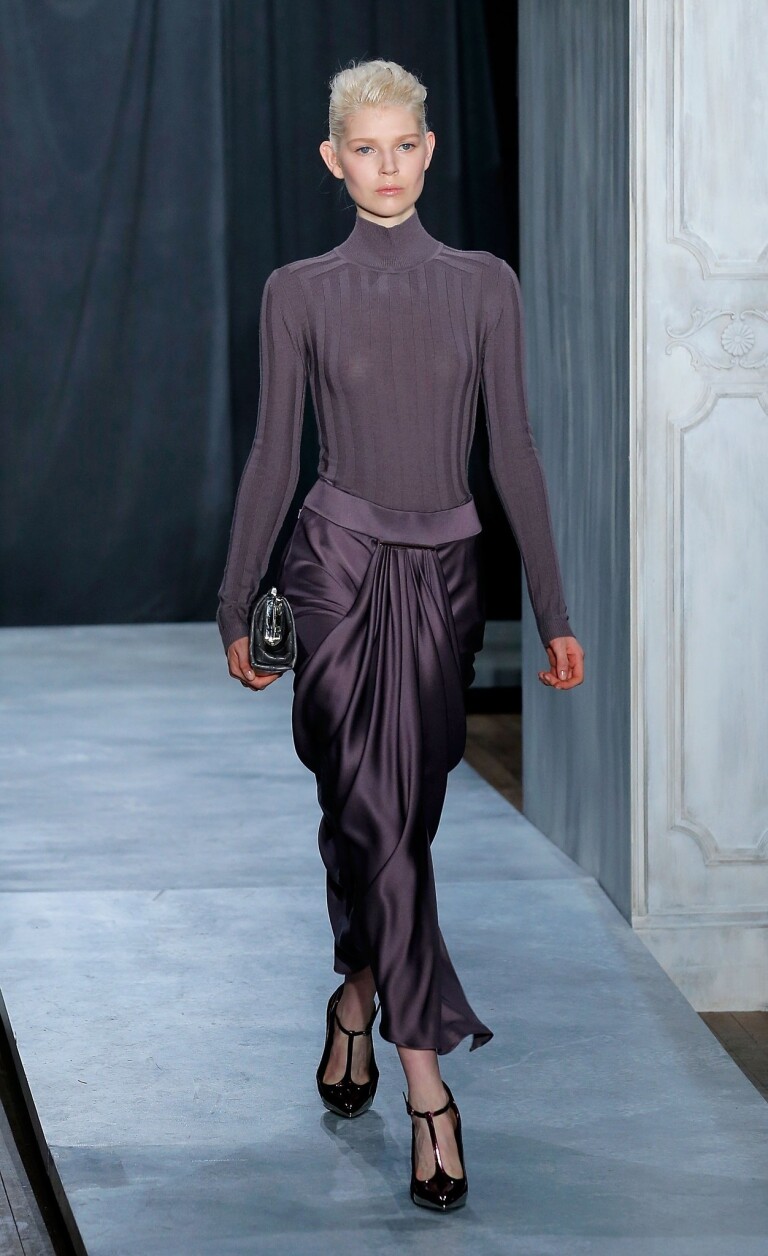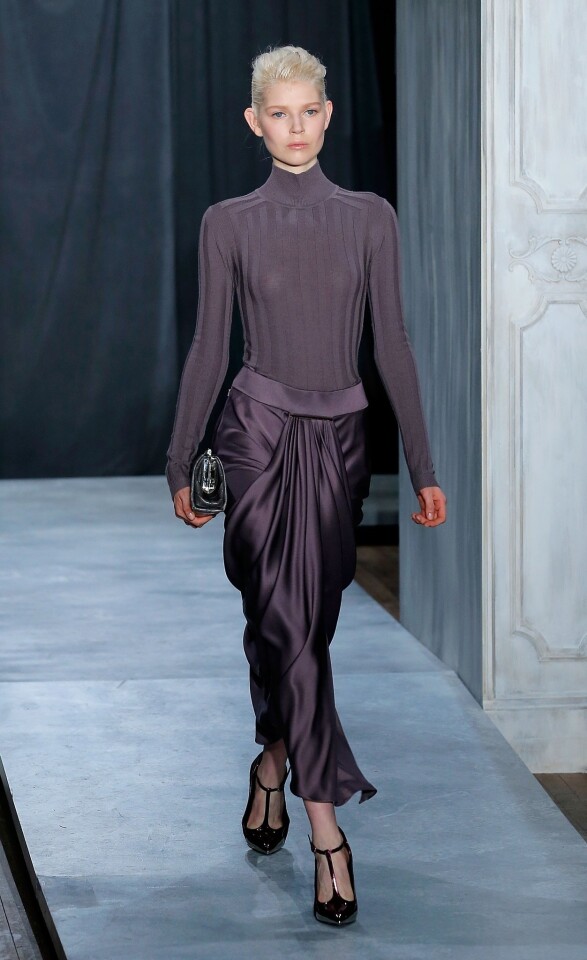 Jason Wu
(Jemal Countess / Getty Images)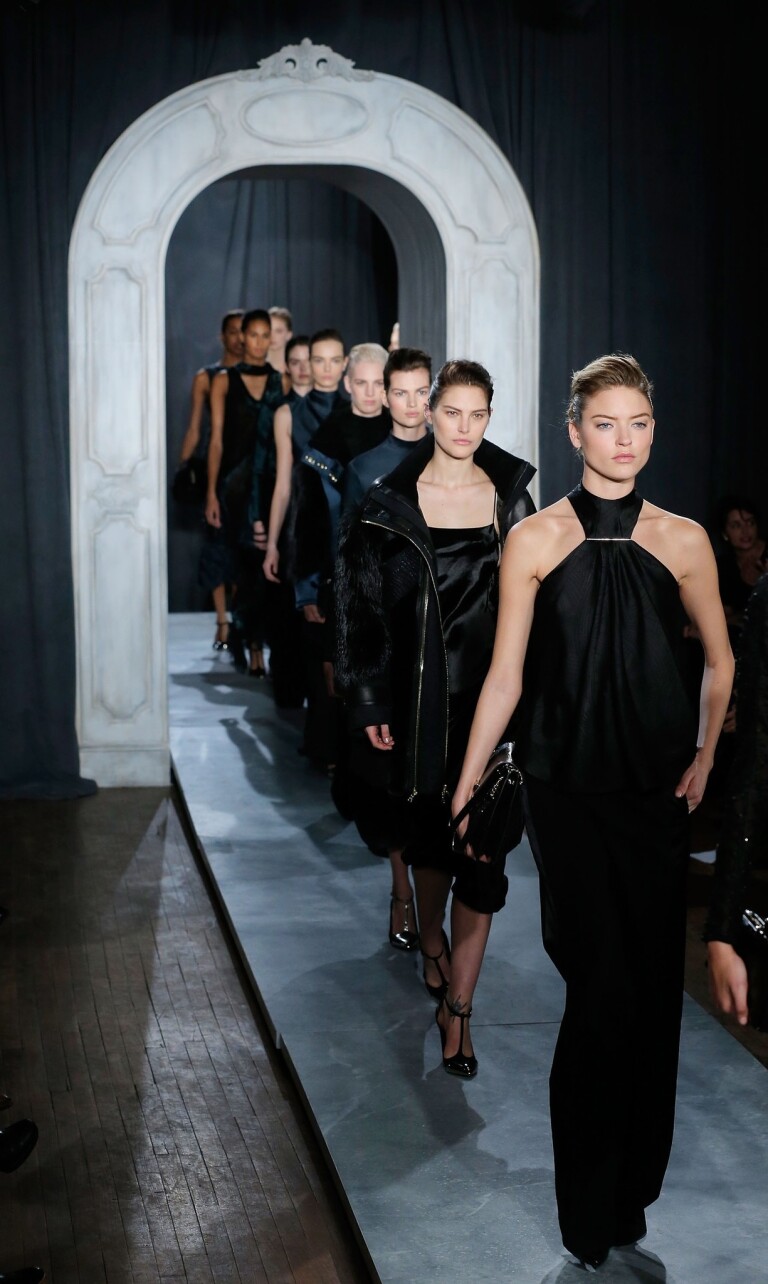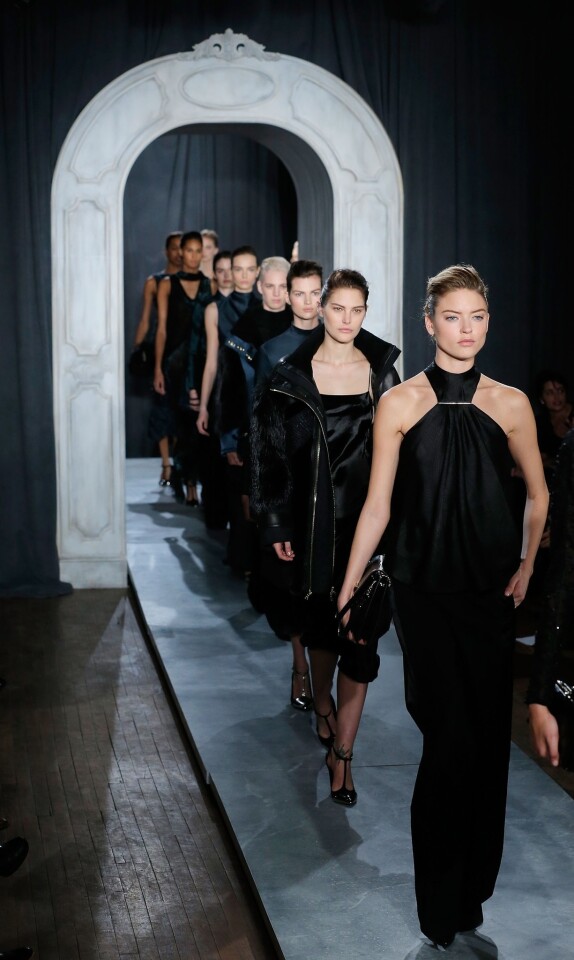 Jason Wu
(Jemal Countess / Getty Images)
NEW YORK - Jason Wu, the designer made famous by First Lady Michelle Obama, showed his fall 2014 collection Friday afternoon at New York Fashion Week.
The look: Day meets night, hard meets soft, masculine meets feminine. Moody palette of smoke gray, grape, eggplant and evergreen, and a mix of textures.
Key pieces: Pea coats, some with silver hardware or fur trim; wide-leg pants; delicately embroidered mohair turtleneck sweaters; long and luxe astrakhan fur embroidered bias-cut skirt; draped satin crepe blouses and bias skirts with shiny tie bar details; sexy velvet and silk bias-cut gowns with twist backs or spaghetti straps.
The verdict: This collection had it moments of beauty but lacked that spark. The opening pieces, tailored in wool crepe, or a combination of jacquard, silk and astrakhan fur, were clunky. The bias-cut silhouettes worked better, particularly the burnout panne velvet cowl neck gowns, which would seem destined for the red carpet.
ALSO:
N.Y. Fashion Week: Kate Spade's Shanghai girls
N.Y. Fashion Week: Peter Som's stylish boy-girl mashup
N.Y. Fashion Week: At JC Obando, boho socialites in louche luxury
---