New York Fashion Week fall 2013: Ralph Lauren review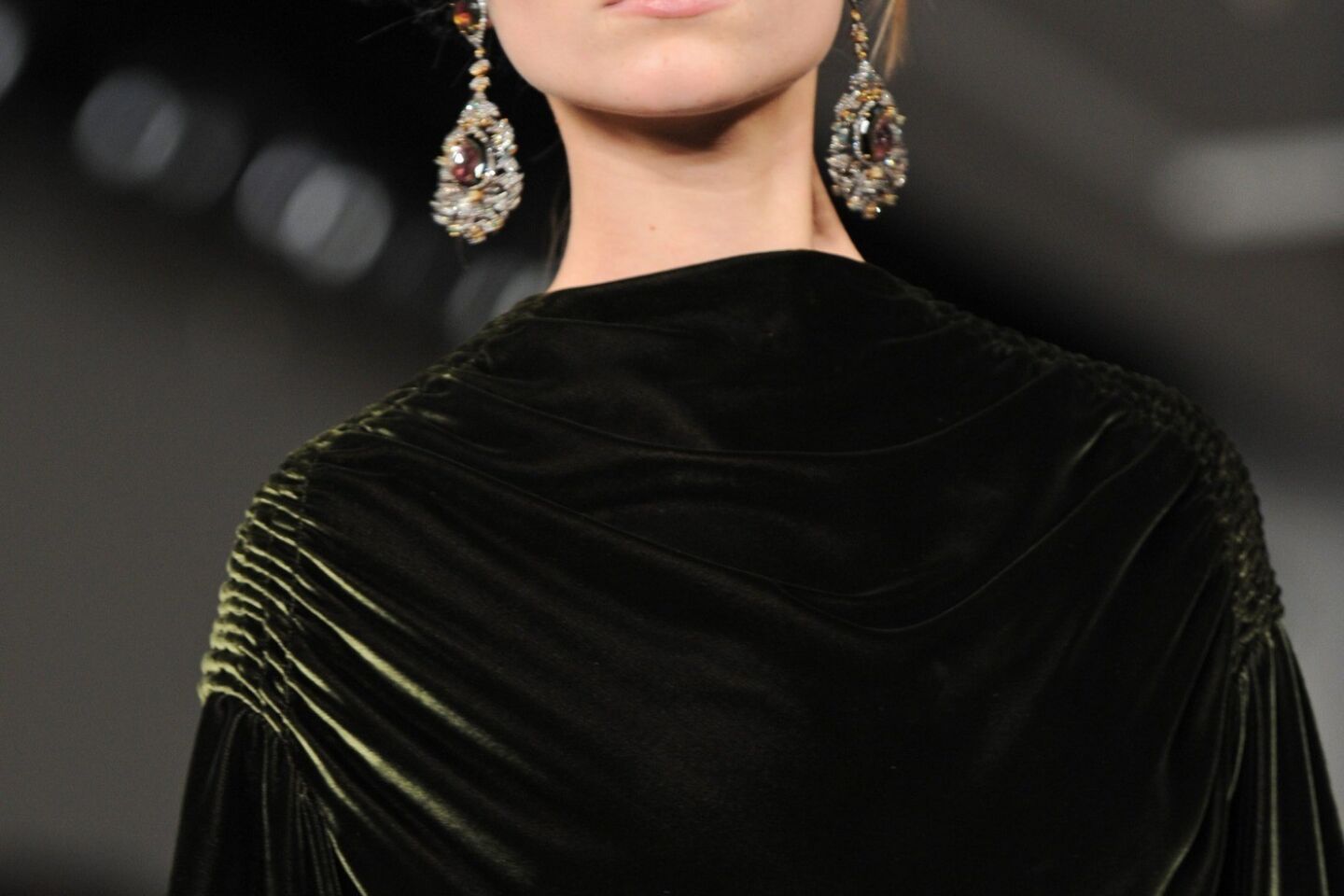 Ralph Lauren - fall 2013
(Peter Foley / EPA)
Ralph Lauren - fall 2013
(Peter Foley / EPA)
Ralph Lauren - fall 2013
(Peter Foley / EPA)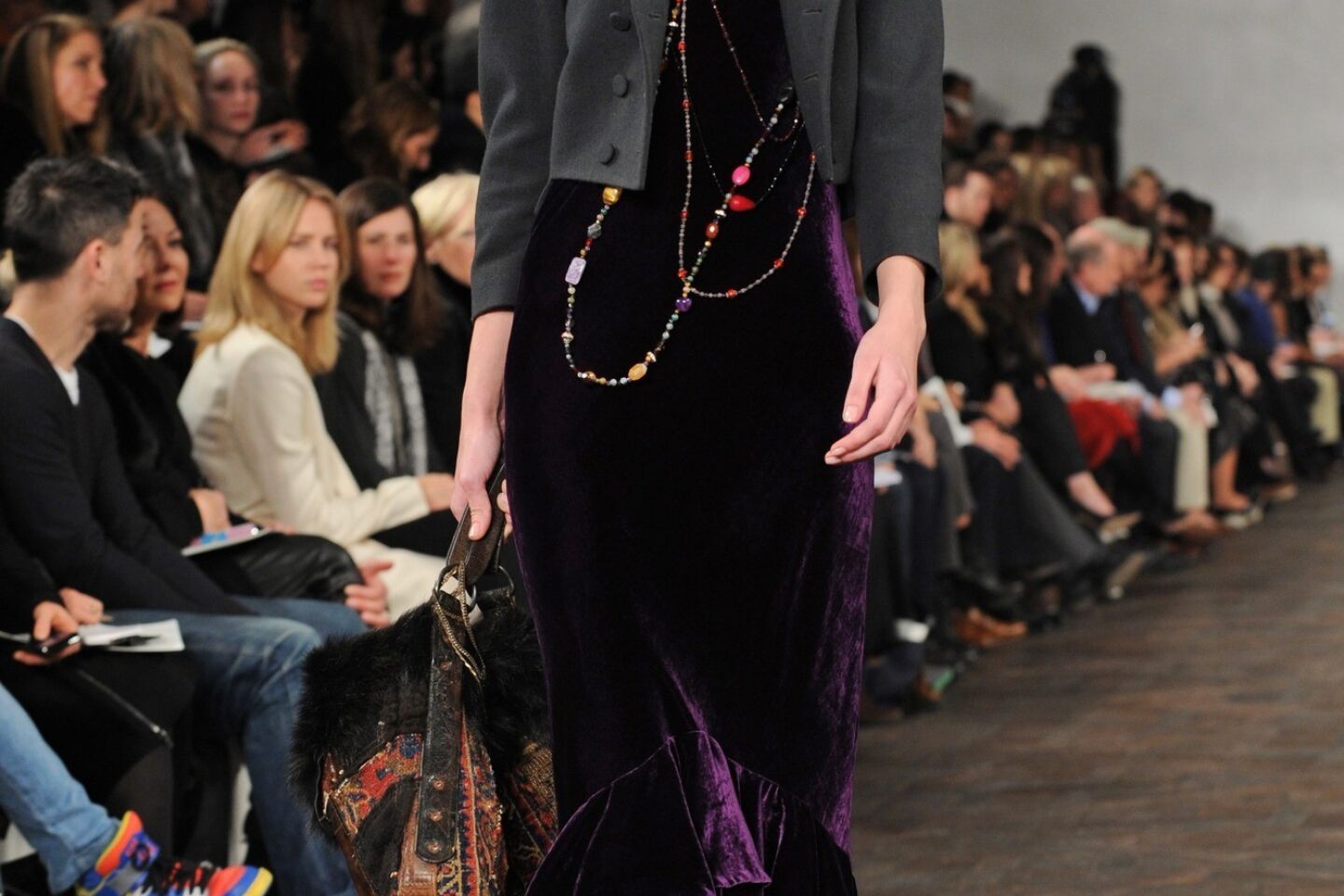 Ralph Lauren - fall 2013
(Peter Foley / EPA)
Ralph Lauren - fall 2013
(Peter Foley / EPA)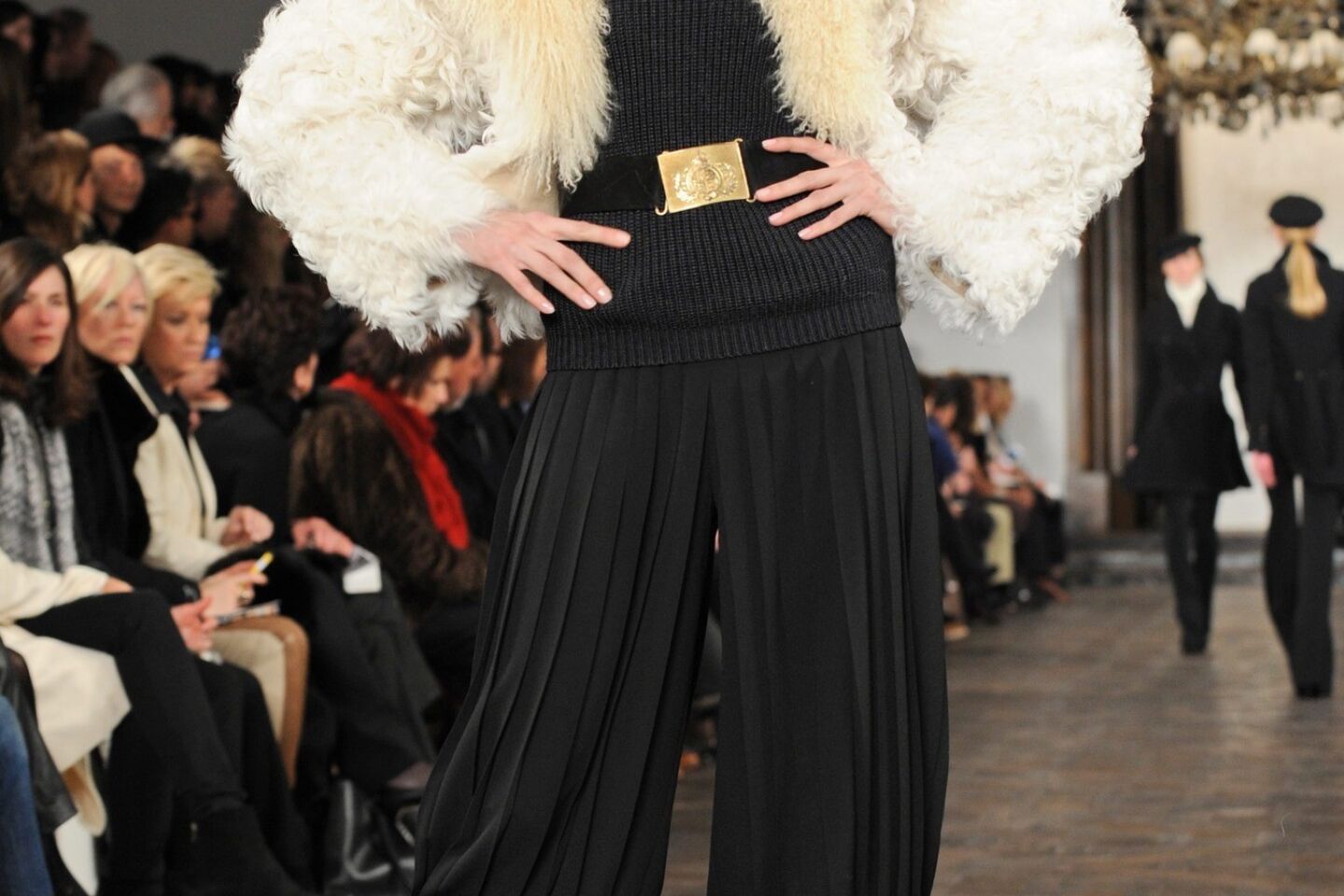 Ralph Lauren - fall 2013
(Peter Foley / EPA)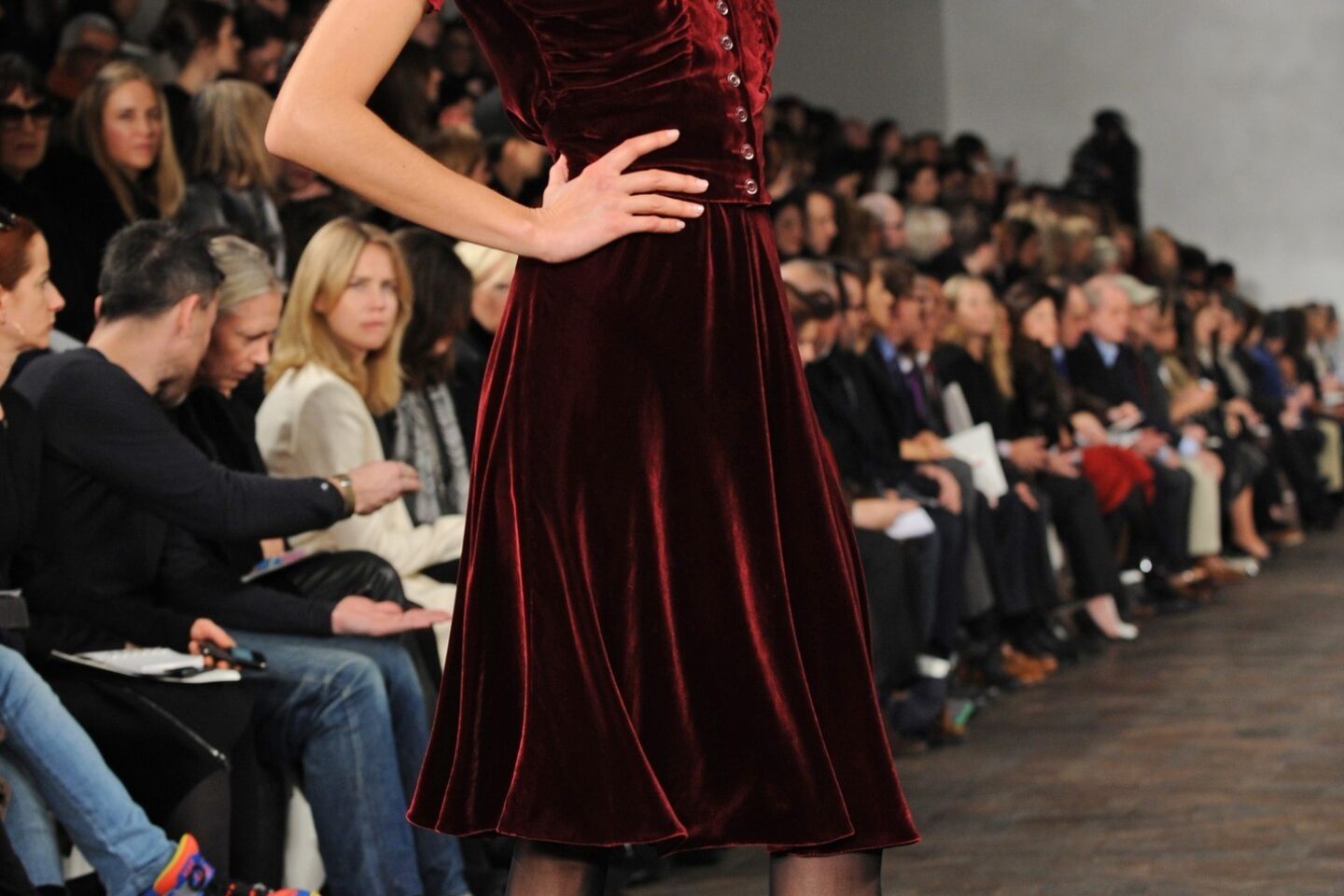 Ralph Lauren - fall 2013
(Peter Foley / EPA)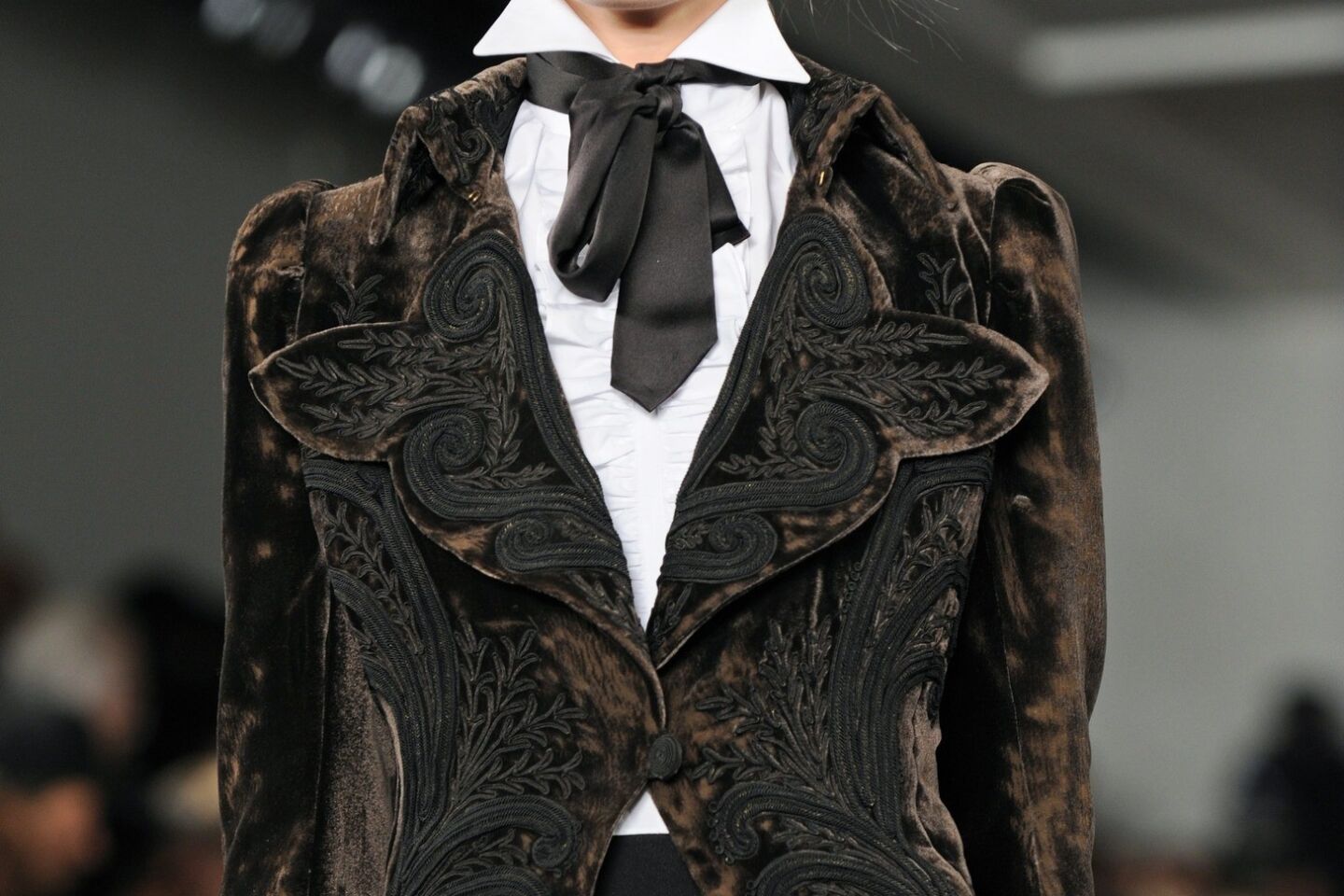 Ralph Lauren - fall 2013
(Peter Foley / EPA)
Ralph Lauren - fall 2013
(Peter Foley / EPA)
Ralph Lauren - fall 2013
(Peter Foley / EPA)
So what if he can hit you over the head with a theme? When you're sitting at a runway show by Ralph Lauren, fashion's master storyteller, it's impossible not to get caught up in the romance.
Lauren presented his fall 2013 collection on Valentine's Day morning at New York Fashion Week. And in a sweet bit of cross branding, there was a box of chocolates at each seat from daughter Dylan Lauren's Dylans Candy Bar.
The look: Russian Imperial. A gentle dance between a navy officer and a beautiful czarina. Black sailor pants, ivory blouse with ruffled bib and superluxe shearling sling duffel bag. Booties with gold chain tassel trim. Cream wool toggle jacket worn with black flare pants. Cashmere turtleneck sweaters, sweeping devore velvet maxi skirts and patchwork carpet bags. Coats and jackets with floral velvet embroidery and braided trim. A gorgeous black silk pleated dress with fine strips of leather in the pleats. Sumptuous evening gowns fit for a czarina, one in midnight velvet with a stunning crystal embroidered collar, and another in shredded ivory tulle with a shearling capelet.
The verdict: This collection had Keira Knightly written all over it. I'm guessing Lauren was inspired, at least in part, by the story of "Anna Karenina," if not the recent film. But he brought new ideas to a historical look, and showed us some of the most extraordinary workmanship seen on any runway here this week.
ALSO:
New York Fashion Week fall 2013: Bibhu Mohapatra
New York Fashion Week fall 2013: Michael Kors review