New York Fashion Week spring 2014: Michael Kors review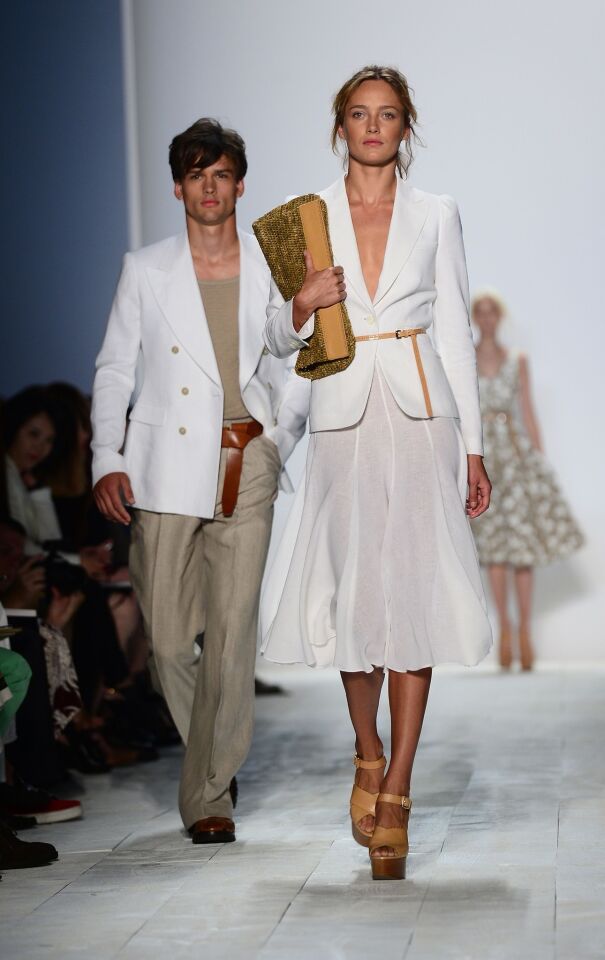 Michael Kors - spring 2014
(Emmanuel Dunand / AFP/Getty Images)
Michael Kors - spring 2014
(Emmanuel Dunand / AFP/Getty Images)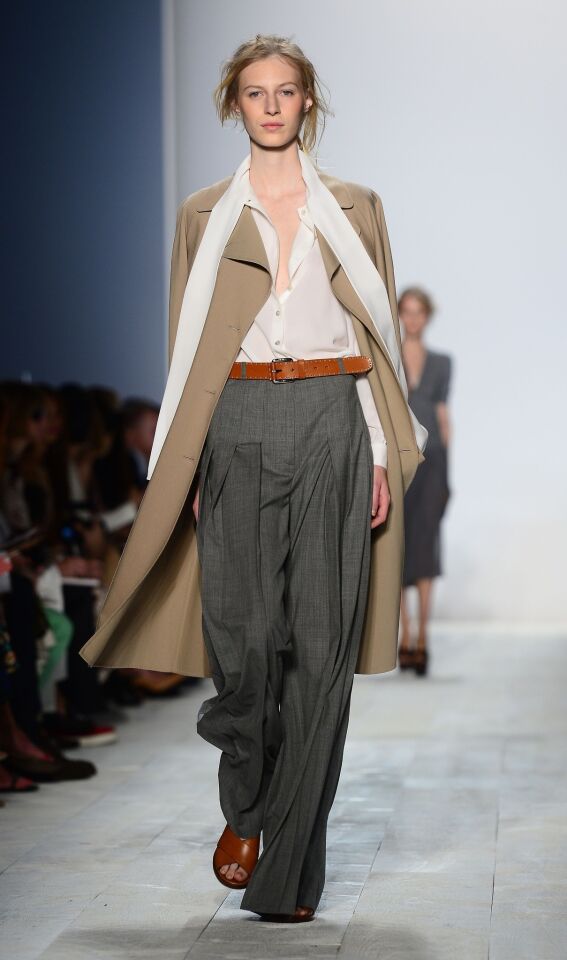 Michael Kors - spring 2014
(Emmanuel Dunand / AFP/Getty Images)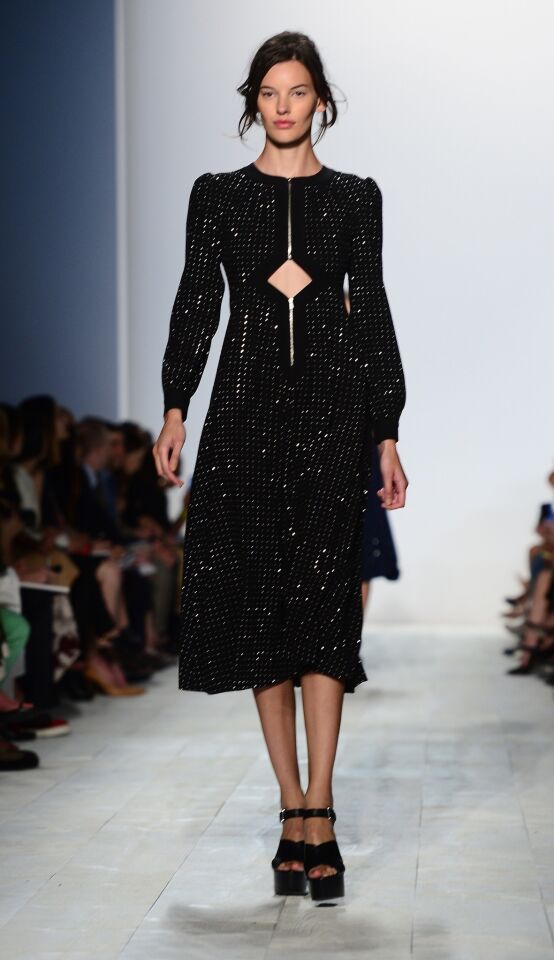 Michael Kors - spring 2014
(Emmanuel Dunand / AFP/Getty Images)
Michael Kors - spring 2014
(Emmanuel Dunand / AFP/Getty Images)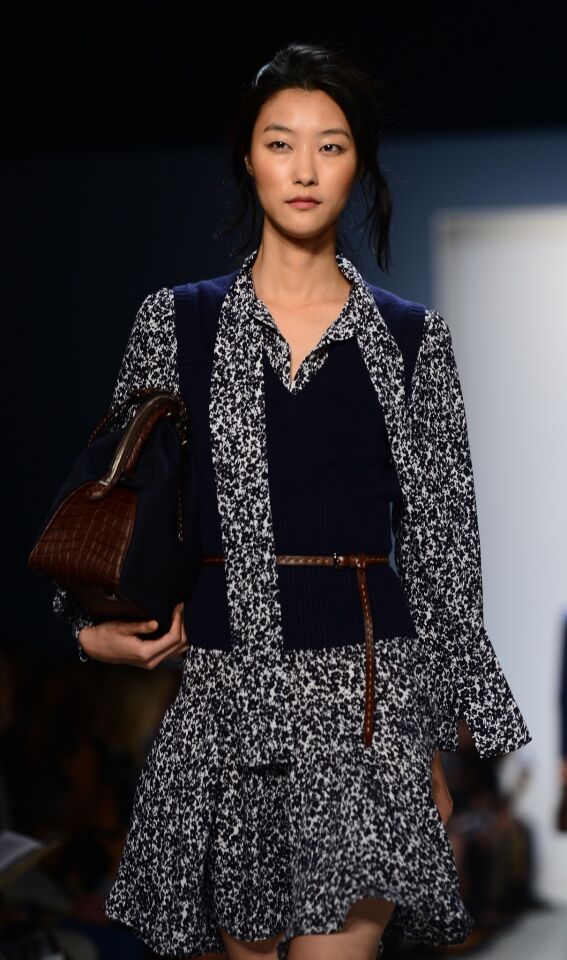 Michael Kors - spring 2014
(Emmanuel Dunand / AFP/Getty Images)
Michael Kors - spring 2014
(Emmanuel Dunand / AFP/Getty Images)
Michael Kors - spring 2014
(Emmanuel Dunand / AFP/Getty Images)
Michael Kors - spring 2014
(Emmanuel Dunand / AFP/Getty Images)
Michael Kors - spring 2014
(Emmanuel Dunand / AFP/Getty Images)
Michael Kors - spring 2014
(Megan Cloutier / Getty Images)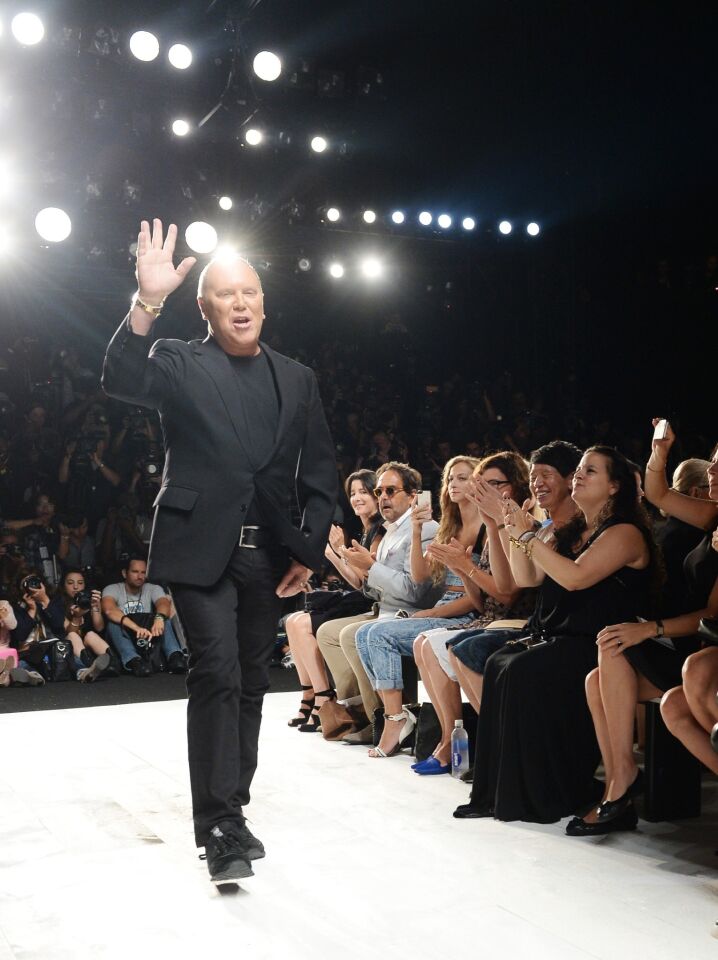 Designer Michael Kors
(Dimitrios Kambouris / Getty Images for Michael Kors)
Los Angeles Times Fashion Critic
NEW YORK -- Michael Kors proved he is the word on American sportswear with the knockout spring 2014 collection he showed Wednesday morning at New York Fashion Week.
I was looking forward to seeing Kors' collection in particular, because so many designers here seem to be leery of showing sportswear, insisting instead on dooding up their clothing (Prabal Gurung, Thakoon), perhaps in an effort to compete with European houses such as Chanel and Dior.
But some of the hottest labels in Europe now (Celine, Chloe, Isabel Marant) have been succeeding by doing twists on American sportswear. So it would seem that the moment is opportune for a return to America's fashion roots. And Michael Kors seized the day.
The inspiration: Summer romance. A juxtaposition of sportif and romantic, sharply tailored meets soft and fluid, according to the show notes.
The look: Timeless American style and grace. Think Katharine Hepburn, Lauren Bacall, Slim Keith and Lauren Hutton. Feminine, fresh, confident and effortless with exquisite tailoring and details. The precise, ever so slight puff to the sleeves on a cream silk georgette blouse, tucked into wide sand gabardine trousers with pleated legs. The softly sculpted-at-the-waist shape of a white belted linen blazer over a swishy skirt. The delicate raffia hand-embroidered flowers on a linen dance dress. A flounce dress in a blue denim batik lace that looked sturdy enough to wear in real life. A gorgeous, nutmeg-colored belted georgette dress with two slits in front so it moved beautifully when the model walked. A retro, high-waist bikini in grass green with hand-embroidered daisies. An indigo crepe, crystal-studded keyhole dress with short sleeves.
The verdict. You couldn't help but be romanced. With the peacockish insanity surrounding fashion right now, with the name of the game seeming to be dressing to impress a street style photographer, there was something truly refreshing about these simple, elegantly made clothes that didn't look like they were trying too hard.
ALSO:
New York Fashion Week coverage
New York Fashion Week spring 2014: Rodarte review
New York Fashion Week spring 2014: J. Crew review
---