Inventors of modern wet suit memorialized in Redondo Beach statue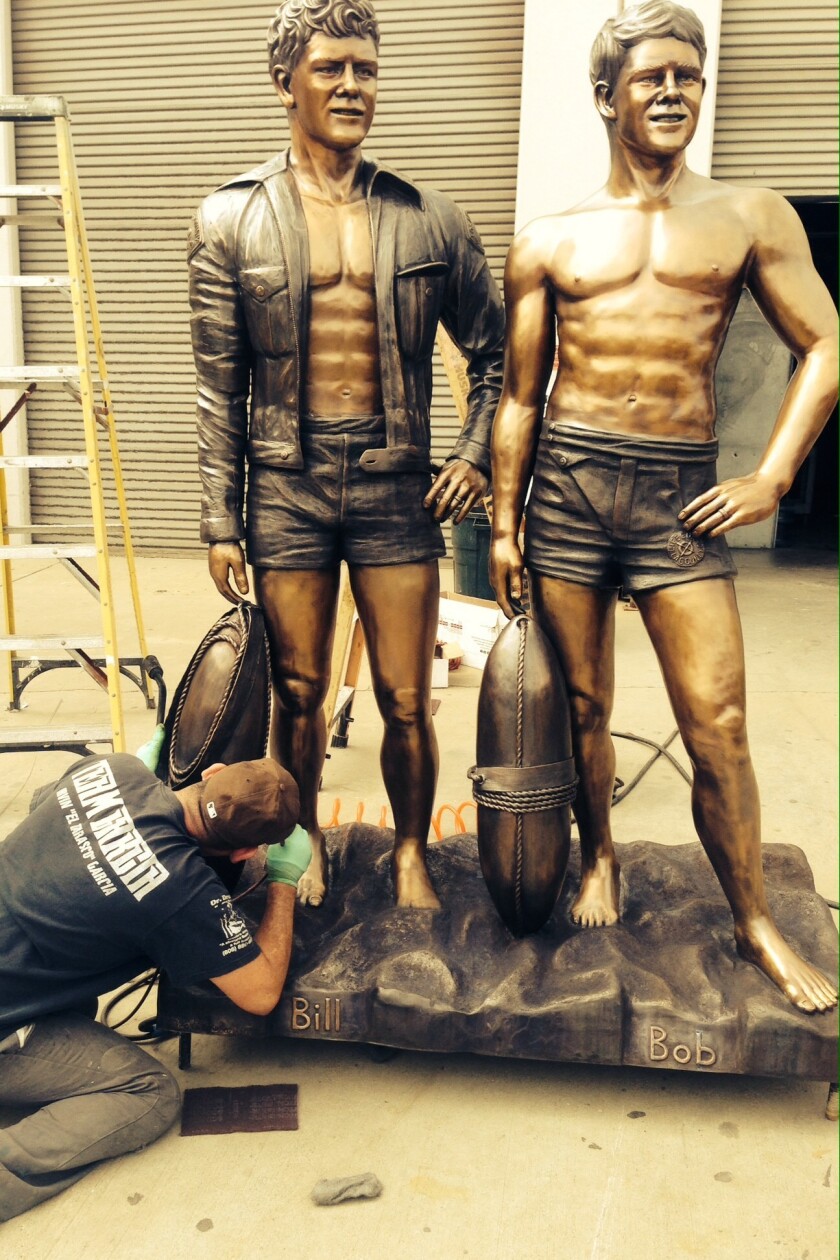 Twins Bill and Bob Meistrell had a passion for water sports -- and they made sure other folks could enjoy surfing and scuba diving too.
Sixty years ago they developed the first commercially viable wet suit made of neoprene, a lightweight material that moved easily with the motions of a surfer while guarding against chilly water. According to the lore, "it fit like a glove," a friend said -- inspiring the name for Body Glove, the company they founded in Redondo Beach, where they operated an aquatic shop called Dive N' Surf.
The late brothers -- Bill died in 2006, Bob in 2013 -- are credited with helping create the Southern California surf and diving culture. They designed custom wet suits used by the U.S. Navy and Los Angeles Police Department, among others. They sponsored pro surfers, co-founded the Catalina Island Conservancy Divers, and Bob worked as a technical advisor on Hollywood productions involving scuba diving, such as Lloyd Bridges' classic "Sea Hunt" series. Both were inducted into the Surfers and Divers Hall of Fame, among many other accolades.
On June 5, a statue of the Meistrell brothers is to be unveiled at Redondo Beach's Seaside Lagoon, 200 Portofino Way. The statue, by artist and former pro surfer Chris Barelo, is based on an archival photograph of the brothers taken in 1949, when they were lifeguards.
The ceremony is scheduled to begin at 4 p.m. It will be followed later in the day by an invitation-only ribbon-cutting at the new Dive N' Surf/Body Glove International Headquarters, opening at 504 N. Broadway, Redondo Beach.
The statue will provide a lasting reminder of Redondo Beach's pioneering surf entrepreneurs.
---