That essential summer accessory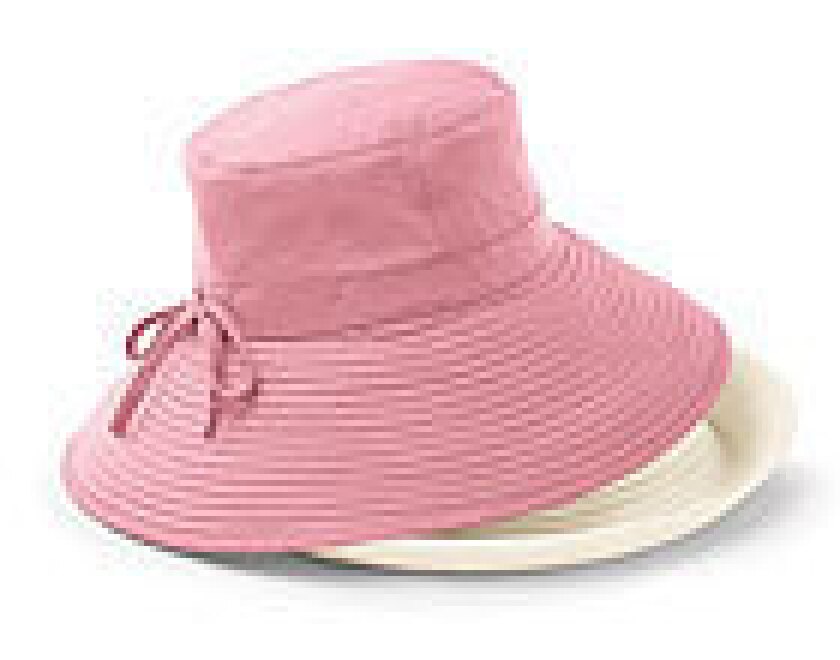 Times Staff Writer
In the summer, you have decide between hat hair today, or wrinkles, lines and age spots tomorrow. But finding a hat that can withstand the rigors of active summer life can be tricky: You need great sun protection from a tightly woven or specially treated fabric; a wide, ray-blocking brim; and crushability so you can stuff it in a tote bag or suitcase. Oh, and of course, great style.
Here are a few sources to consider:
Wallaroo Hat Co. makes men's, women's and children's crushable and washable hats, sold in catalogs, retail stores and online atwww.wallaroohats.com. Several styles are made with fabrics that block 97.5% of ultraviolet rays or come with coordinating tote bags. Prices are $22 to $40.
The Sun Safety for Kids website atwww.sunsafetyforkids.org was created by the Los Angeles Metropolitan Dermatological Society to get children (and their parents) to learn good sun protection habits. The site lists companies that sell children's and adults' hats with high sun protection features, including the "legionnaire"-style hats with neck flaps.
Tilley Endurables, a travel clothing specialist, also offers washable and crushable hats that block almost all ultraviolet rays. Though more sporty than fashionable, Tilley hats come in up to 13 sizes for men, women and children, may include a wind cord and secret pocket, and are guaranteed for life. New raffia and hemp hats for women come in fashionable wide-brim styles and pastel colors. Tilley hats are available online atwww.tilley.com and in retail stores.
---