Only a few stars are picked to wear Nicolas Ghesquiere debut line for Louis Vuitton
French actress Charlotte Gainsbourg at the "Nymphomaniac: Volume I" screening in New York.
(Jamie McCarthy / Getty Images)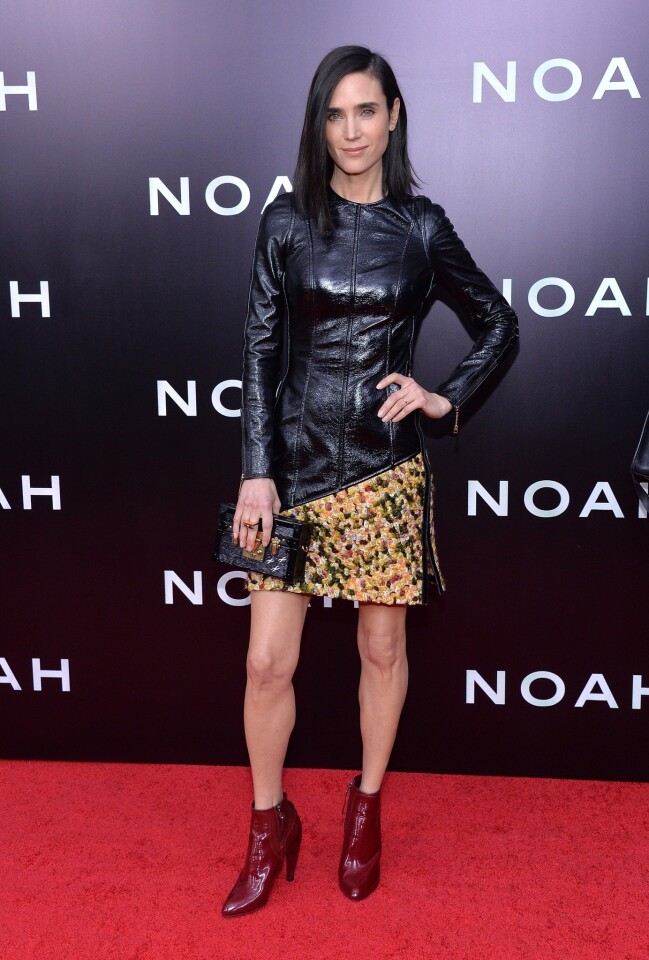 "Noah" actress Jennifer Connelly wears Louis Vuitton to the New York premiere.
(Larry Busacca / Getty Images for Paramount International)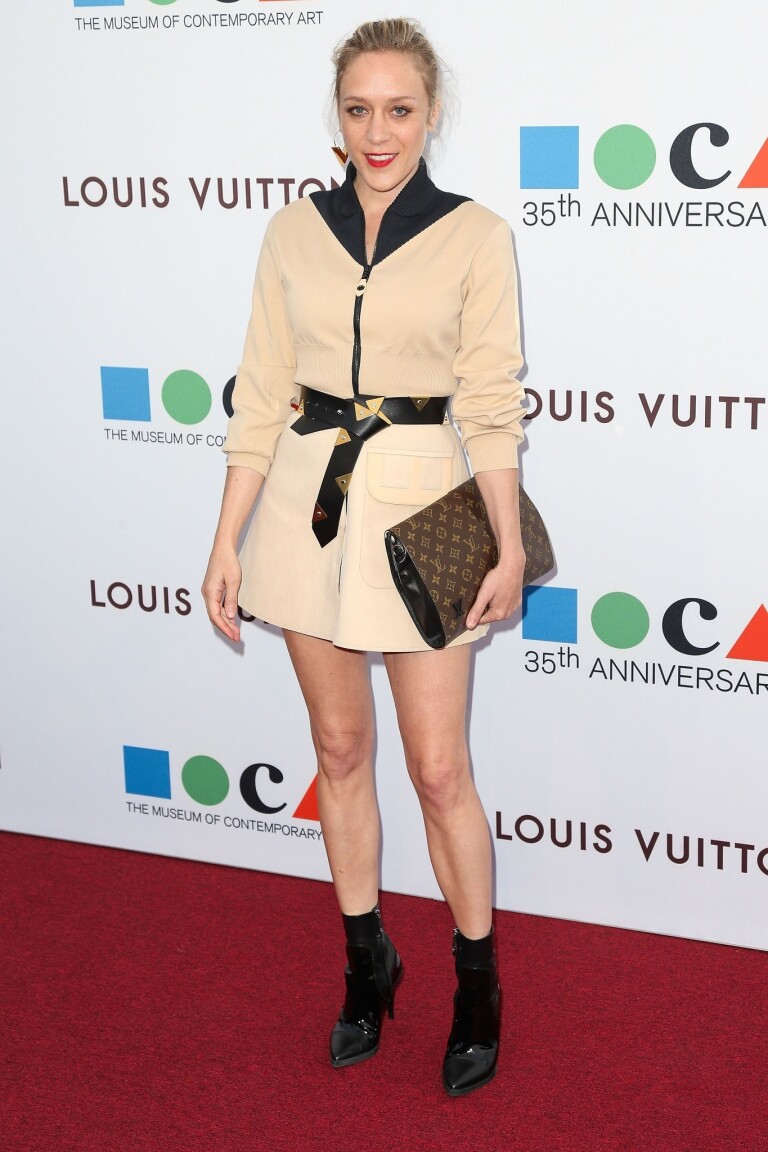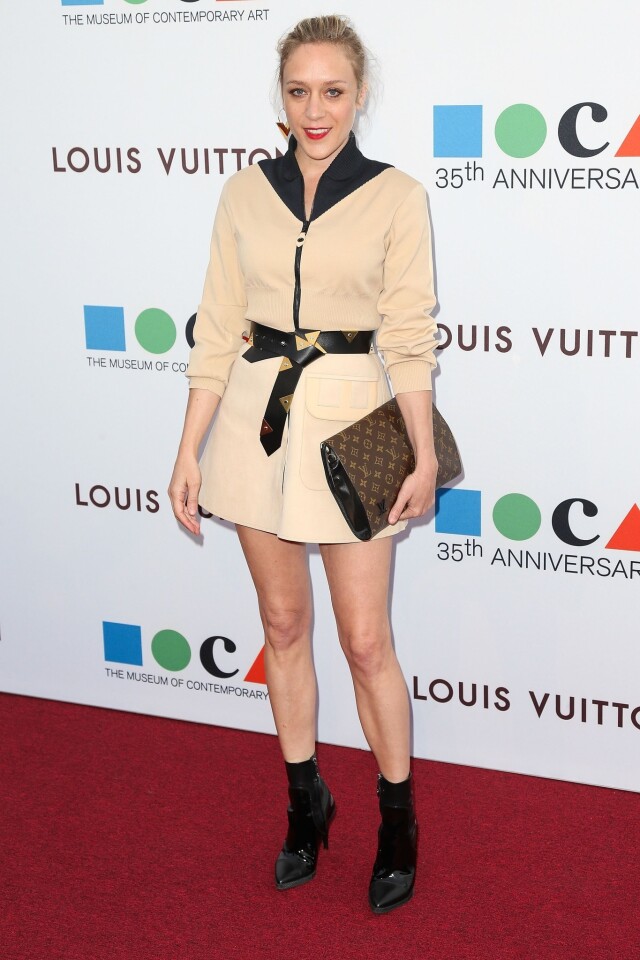 Actress Chloë Sevigny at the Museum of Contemporary Art gala in Los Angeles.
(Imeh Akpanudosen / Getty Images)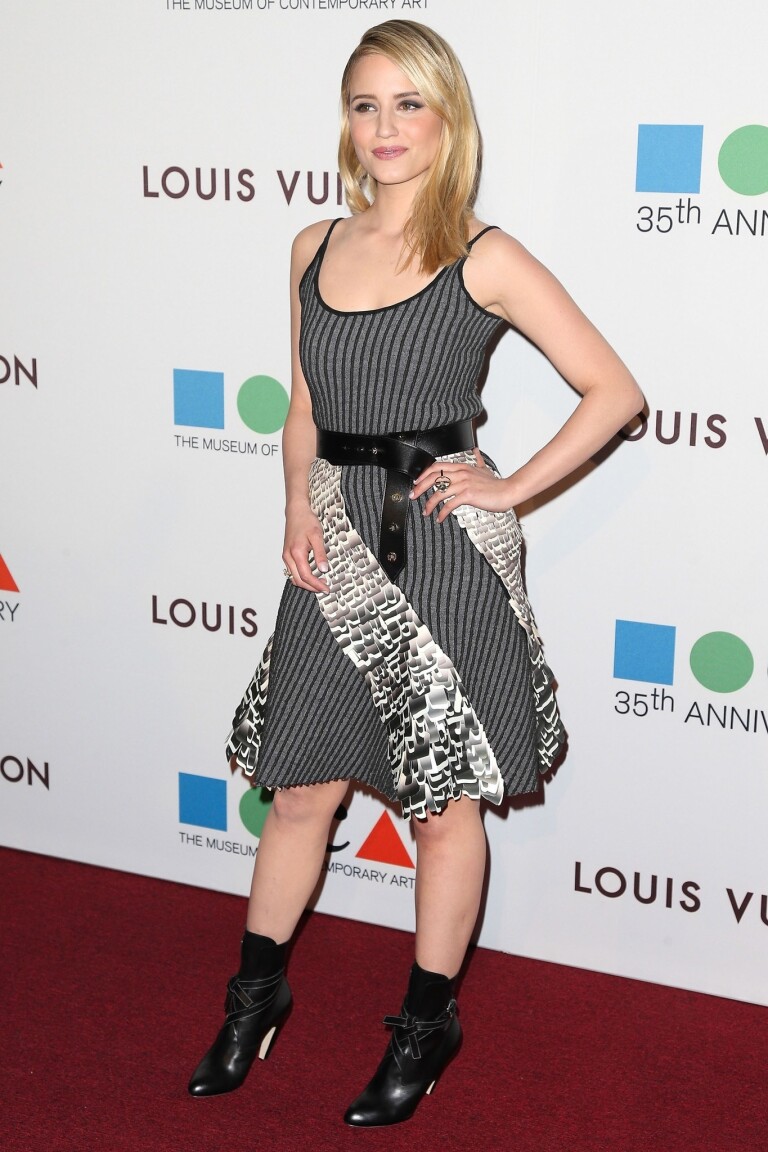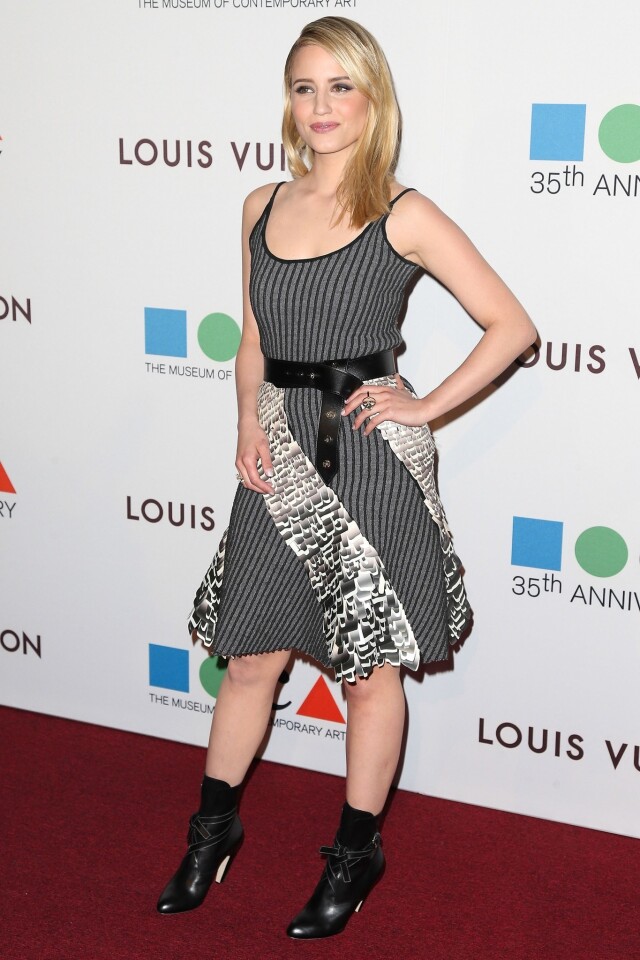 "Glee" actress Dianna Agron also attended the MOCA gala, wearing another look from the latest Louis Vuitton collection.
(Imeh Akpanudosen / Getty Images)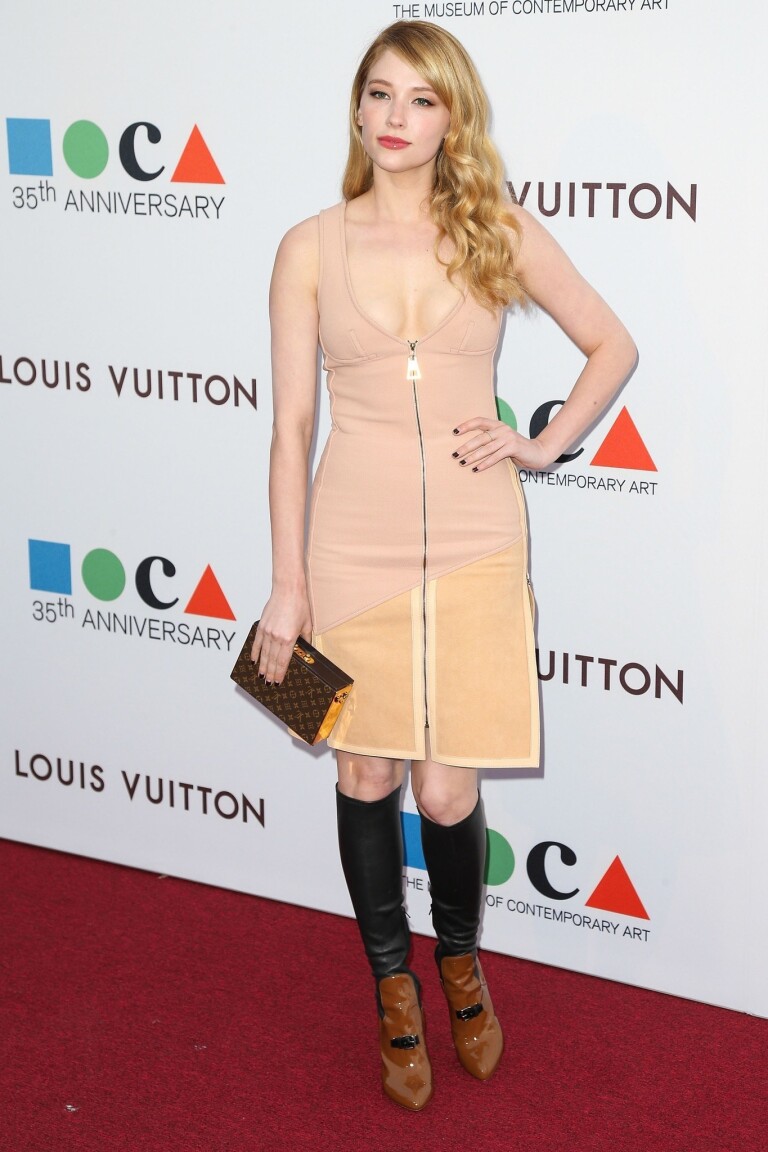 Actress-singer Haley Bennett at the MOCA gala with the highly coveted Petite Malle box clutch.
(Imeh Akpanudosen / Getty Images)
Los Angeles Times Fashion Critic
First came Nicolas Ghesquière's critically acclaimed runway debut for Louis Vuitton during Paris Fashion Week. Now it's on to Phase 2 of the luxury marketing machine: rolling out the collection on the red carpet, where it is seen by the world.
In the weeks since the March 5 runway show, only a few stars have had a chance to wear the clothes, suggesting that Vuitton's strategy is to be more selective about whom it dresses.
Rather than blanketing half of Hollywood, which is what Dior has done so effectively, Ghesquière and Vuitton seem to be going for friends and fashion independents, women who go their own way when it comes to what they wear, as much as you can say that about anyone who is dressing head to toe in a single designer.
The first to wear NG for LV? Charlotte Gainsbourg, the daughter of actress Jane Birkin and singer-songwriter Serge Gainsbourg and French fashion royalty. Charlotte Gainsbourg wore a head-to-toe look from Ghesquière's debut collection at the March 13 premiere of "Nymphomaniac: Volume I" in New York.
As Ghesquière's longtime muse, she's the perfect poster girl for his new direction at Vuitton, which he took over from Marc Jacobs after 16 years spent turning around Balenciaga.
The leather pants, frilly blouse and sweater vest combo is a bit casual for a premiere, you say? Well, maybe. And maybe not. The outfit was certainly covered up and prim compared with the steaminess of the film that Gainsbourg was there to promote. And I liked that contrast.
Gainsbourg's look was seasonally appropriate for New York — and a whole lot more believable than some of the poufy, slinky, barely there costumes we see on the red carpet today, outfits that don't have much to do with modern life at all.
The second to step onto the carpet in the new Vuitton was Jennifer Connelly, the former model and now-actress who was the face of Ghesquière's last label, Balenciaga, in 2008 and 2009.
At the March 26 New York premiere of the biblical epic "Noah," she wore a varnished leather and tweed dress that's a variation on look No. 48 from the runway collection.
A perennial fashion crowd favorite, Connelly, 43, looked sexy and confident.
And that she's not a twentysomething suggests that the brand is reaching for a wider demographic than just the typical teen dream starlet.
The collection made its West Coast red carpet debut on a trio of ladies at the Museum of Contemporary Art gala in Los Angeles on March 29.
Chloë Sevigny, another of Ghesquière's pals, who attended his runway debut in Paris last month, wore a casual-cool cream knit cardigan dress with an embellished belt, accessorized with a single gold earring, just as the look came down the runway.
"The photographers kept telling me I'd lost an earring," she said. "They didn't realize it's supposed to be worn like that."
Sevigny, who sat front row at Ghesquière's first Vuitton show, was positive about the collection. "It's very wearable," she said. "And I'm happy they are letting him be himself and giving him freedom and resources."
"Glee" actress Dianna Agron, a longtime Vuitton fan, wore a belted asymmetrical dress with a patchwork effect.
And in the up-and-comer category, there was the porcelain-skinned actress-singer Haley Bennett in a pinky beige wool and leather dress, accessorized with the new, covetable Petite Malle box clutch.
Bennett was discovered by Drew Barrymore not long after she moved to Los Angeles from Akron, Ohio, and was cast as a pop vixen in the 2007 film "Music and Lyrics."
Up next, she's starring in the action film "The Equalizer" with Denzel Washington and an untitled Terrence Malick project with Christian Bale.
It's shaping up to be quite a year for Bennett — and Louis Vuitton.
---