Beyoncé's mom is going 'Lion King' glam for her Wearable Art Gala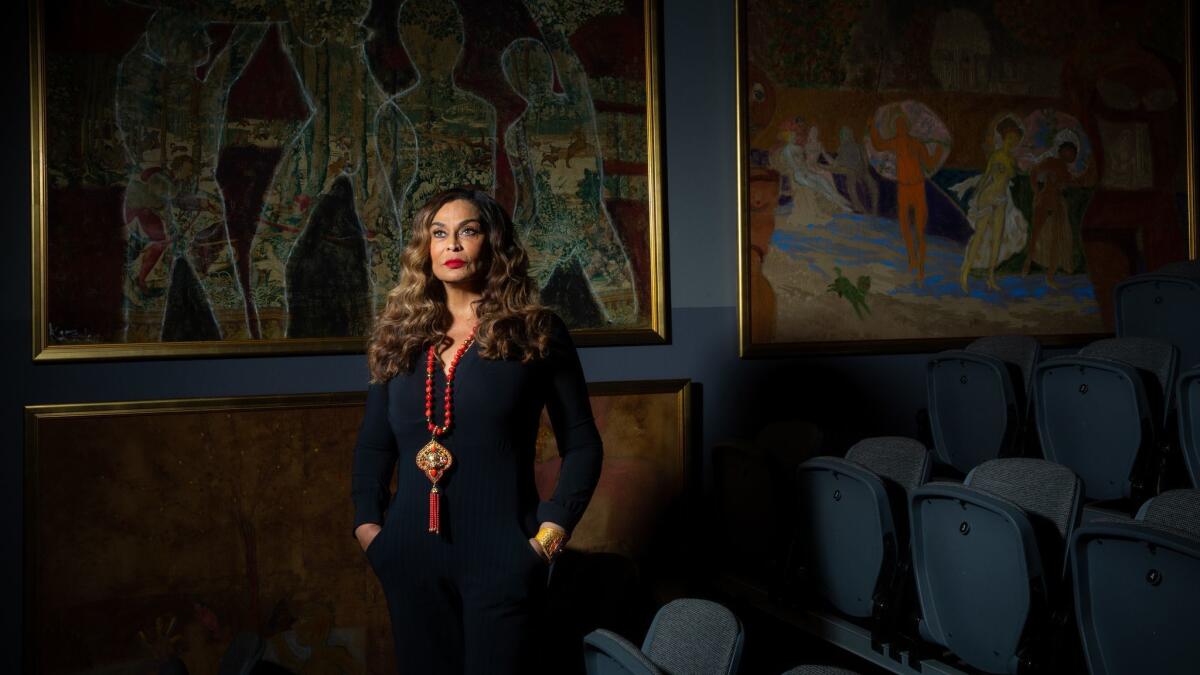 Tina Knowles Lawson, philanthropist, fashion designer and mother of Solange Knowles and Beyoncé Knowles-Carter, will roll out the red carpet at the Barker Hangar in Santa Monica for the third Wearable Art Gala on Saturday evening.
The guest list for the star-studded event includes Trailblazer Award honoree Tyler Perry, singer Kelly Rowland and "Beverly Hills, 90210" cast member La La Anthony as well as Beyoncé and husband Jay-Z, all of whom are set to make an entrance decked out in Instagram-worthy garments.
"Wearable art has to be over-the-top," Knowles Lawson explained during a pregala interview, sitting alongside her husband and event co-host, actor Richard Lawson. "It can't just be a dress with a little necklace. You've gotta really go there with it!"
The theme of this year's gala is "A Journey to the Pride Lands," inspired by Disney's forthcoming CGI remake of "The Lion King," in which Beyoncé stars as Nala. All manner of manes, plumes, stripes and spots are expected to descend upon Santa Monica for the opulent affair. Think savannah but make it soigné.
Last year's proceedings were similarly African-inspired, taking a cue from "Black Panther" mania. Guests such as Magic and Cookie Johnson, Angela Rye, Bianca Lawson and glammed-up granddaughter Blue Ivy Carter turned up in an array of animal prints, traditional garb and Afrofuturistic finery.
"Everyone has some creativity even if they're a banker," Knowles Lawson said. "This event takes people out of their usual comfort zones, and they really go all out."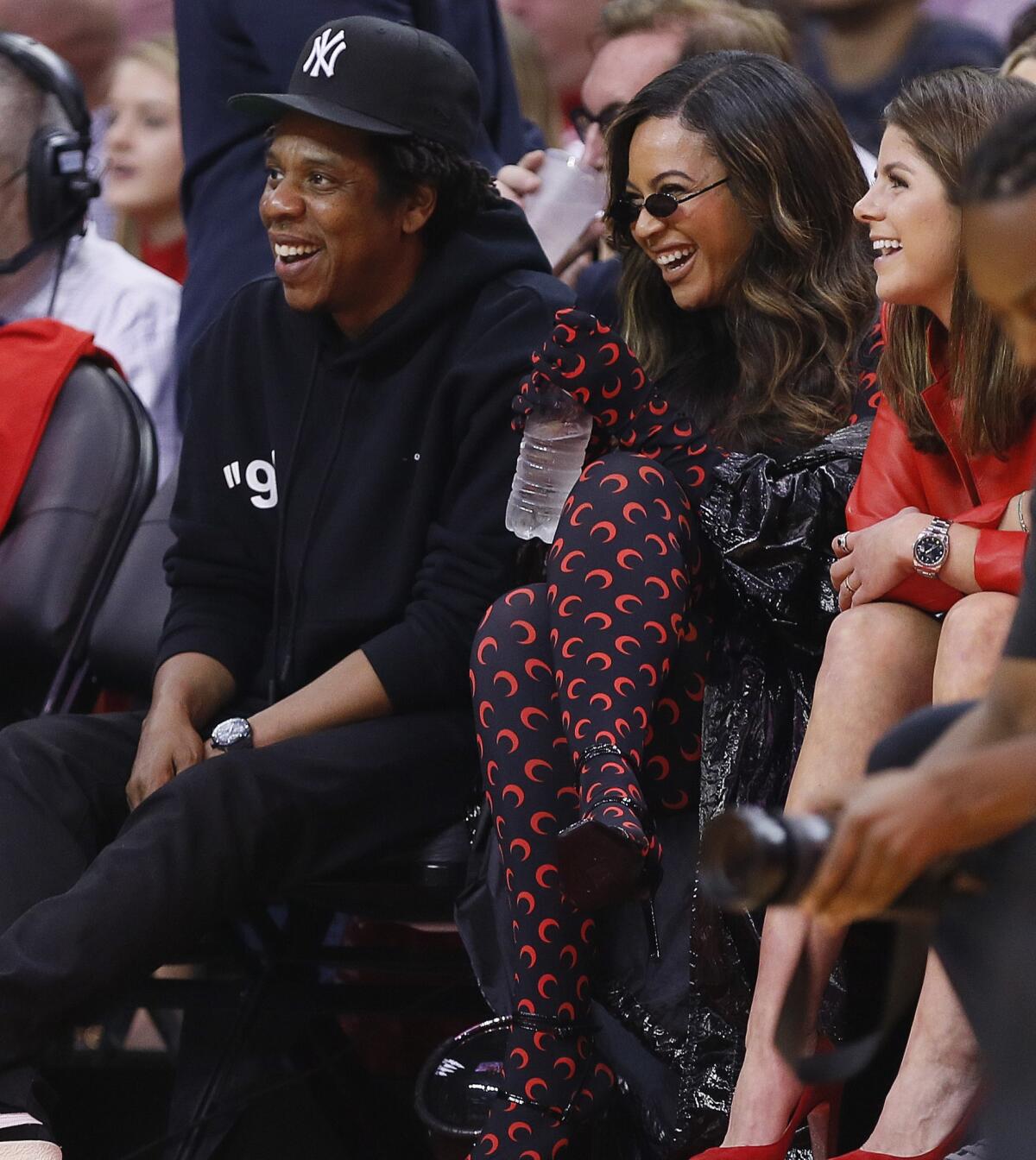 "If you think of the Met Ball, some people have called this Met West," Lawson quipped.
As for the couple's own attire this year, they're collaborating with Beyoncé's frequent stylist, Timothy White, to create regal looks befitting the king and queen of the jungle.
Attendees can look forward to an evening filled with contortionists, stilt-walkers, aerialists, live music by Grammy-winning soul crooner Maxwell and punchlines from emcee Tiffany Haddish as well as an opening performance by cast members from Broadway's musical "The Lion King." Presenters will include Oscar winner and "How to Get Away with Murder" star Viola Davis and author Shaka Senghor.
The Lawsons established the annual bash as a fundraiser for Where Art Can Occur, their North Hollywood-based nonprofit gallery and performance space. Money raised from the gala also helps fund Tina's Angels and Richard's Warriors, a pair of mentorship initiatives that empower inner-city students ages 12 to 14. (According to WACO Theater Center's website, tickets for the event started at $1,000 for individuals; VIP tables topped out at $50,000.)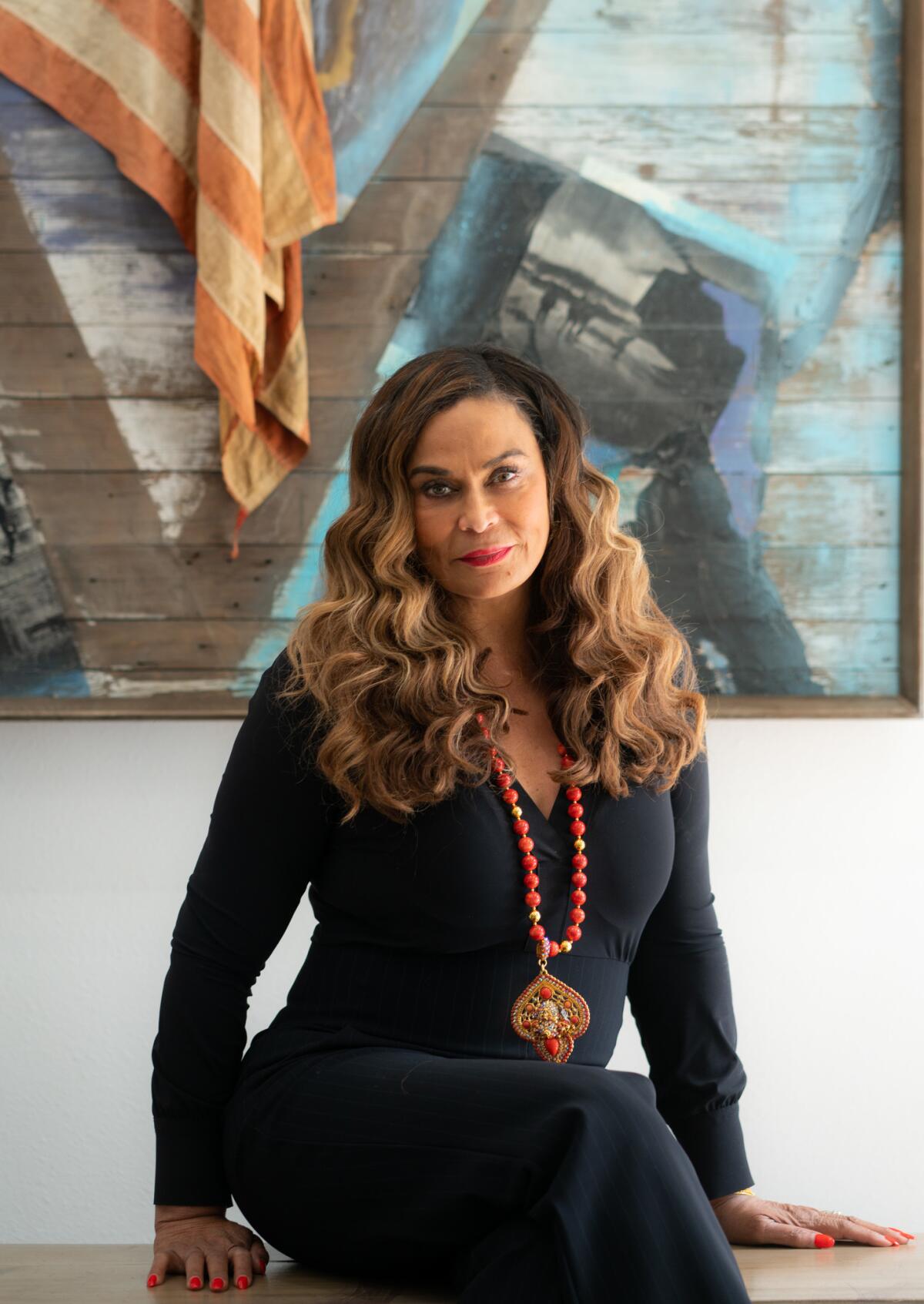 A TV special about the gala will air on OWN: Oprah Winfrey Network on June 11 at 10 p.m. ET/PT.
When the event's illustrious guests raise their paddles at the event's live art auction with celebrity auctioneer Star Jones, they'll be supporting outings to L.A.-area museums and live cultural events, how-to classes, seminars, a teen filmmaking camp and more.
"Our mission is to try to give young people the chance to think beyond the edge of their ZIP Code," Lawson said.
When planning the enrichment program's expansive itinerary, Knowles Lawson has one goal in mind: "I try to think of everything that I didn't get to do when I was younger like traveling or going to a fine dinner.
"When I was 14, my brother's girlfriend took me to see Alvin Ailey. It changed my life completely," she recalled of her Texas adolescence. "I wouldn't even be here, my kids wouldn't be here, the world wouldn't have my kids if it wasn't for that experience. So I know how important it is to expose kids to the arts."
The Wearable Art Gala also will pay tribute to a long-lived luminary of the L.A. contemporary art scene. Revolutionary assemblage artist Betye Saar will receive the Art Icon Award, presented by renowned painter and fellow Angeleno Mark Bradford. (The other honorees are Richelieu Dennis, chief executive officer of Sundial Brands, and Felicia Horowitz, philanthropist and chief executive of the Horowitz Family Foundation.)
"I've been a huge fan of hers," Knowles Lawson said of Saar, adding that she owns some of Saar's work, which is known the world over for its warts-and-all depiction of the African-American experience. "She's a legend and she's finally getting her just due. It's overdue, actually."
For fashion news, follow us at @latimesimage on Twitter.