'Black Panther' and 'The Favourite' receive honors at the Costume Designers Guild Awards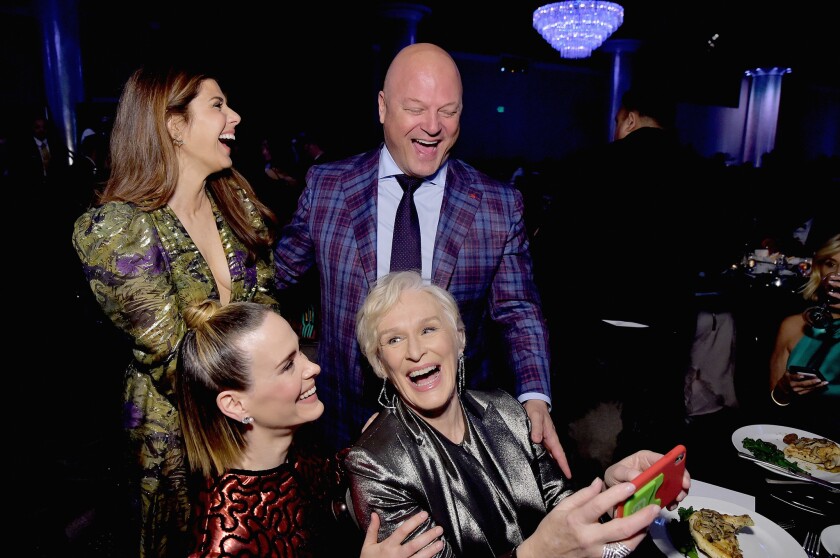 Illustrating the art of costume design, Kate Walsh, host of Tuesday's 21st Costume Designers Guild Awards, glided onto the stage at the Beverly Hilton in Beverly Hills, complete with a crown, wand, curly red tresses and voluminous gown as the good witch Glinda from "The Wizard of Oz."
"I should have entered in a bubble, but we didn't have the budget," the "Private Practice" star said jokingly, later slipping out of her gown to reveal her familiar scrubs beneath the Oz costume.
Before the evening ended, Walsh appeared as more characters, including a gold-studded, leather-clad Donatella Versace and the night's Spotlight honoree Glenn Close (but as her disheveled, unraveling character in "Fatal Attraction"), between awards presentations to the costume designers for "Black Panther," "Crazy Rich Asians," "The Favourite," "Westworld," "The Assassination of Gianni Versace: American Crime Story," "The Marvelous Mrs. Maisel," "RuPaul's Drag Race" and the Childish Gambino music video "This Is America."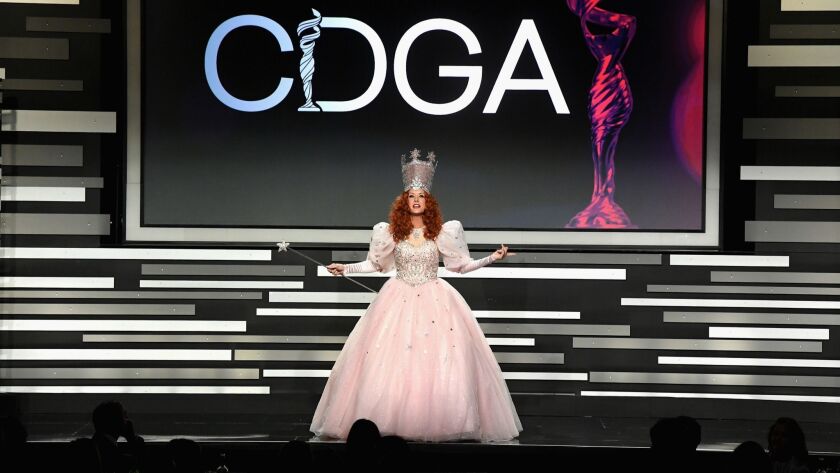 The event
The 21st Costume Designers Guild Awards celebrated excellence in film, television and short-form costume design. The evening honored Close as well as writer-director-producer Ryan Murphy; costume designer Ruth E. Carter for career achievement; and costume designer and activist Betty Pecha Madden for service.
The program
To a by-invitation audience of 900 costume design industry insiders, Walsh said, "We need every single one of you — and I'm not talking about only the designers." Applause erupted as she then named all the jobs required to create costumes, including designers, assistants, illustrators, cutters, fitters and tailors.
Then making an apology for digressing, Walsh said, "I want to take a second just to honor the brilliant, brilliant, brilliant Karl Lagerfeld, who left us today," adding, "I am so thrilled that I got to experience his gifts on this planet in my lifetime."
The crowd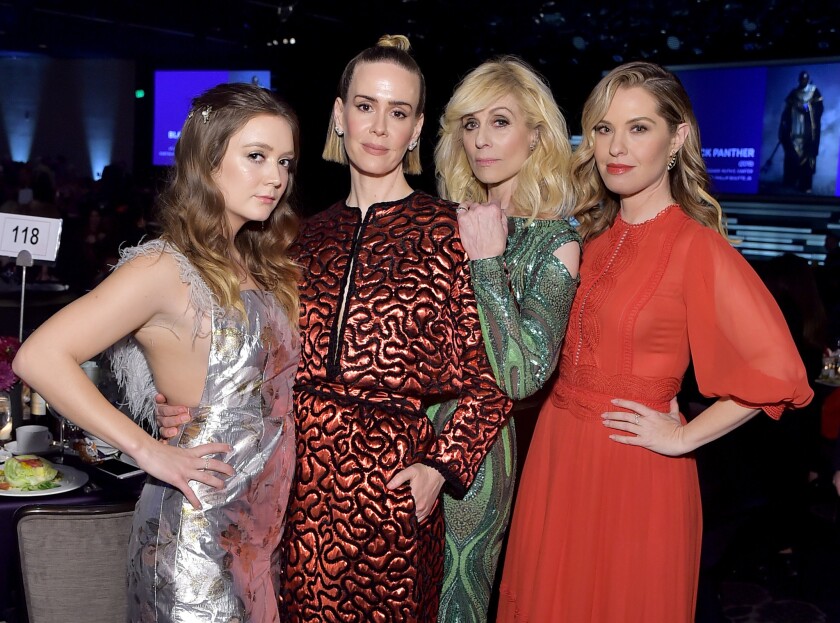 The lineup of presenters blazed with star power and included Oscar winners Halle Berry and Marisa Tomei; Danai Gurira ("Black Panther"); Michael Chiklis ("The Shield"); Christina Hendricks ("Mad Men"); Judith Light ("Transparent'); Sarah Paulson, Billie Lourd and Leslie Grossman ("American Horror Story); Ethan Embry, June Diane Raphael, Baron Vaughn and Lindsey Kraft ("Grace and Frankie"); Wilson Cruz and Sonequa Martin-Green ("Star Trek: Discovery"); Lili Mirojnick ("Happy!"); Chris Lowell (Glow); Jason O'Mara ("The Man in the High Castle"); and Sarayu Blue ("I Feel Bad").
A highlight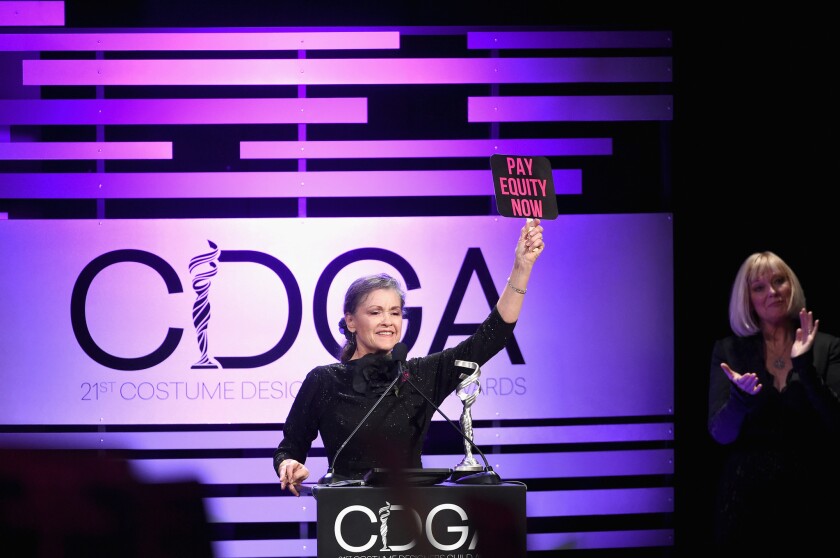 "Tonight is indeed about celebration, but it is also about the hard work we do," guild vice president Catherine Adair said. "And in particular the issue of pay inequality as compared to our closest creative peers. I wonder if it has anything to do with the fact that the CDG is 85% women. I don't know about you, and I don't know about your watch, but mine says 'Time's up.' "
On accepting her award, Pecha Madden had the audience literally stand up for pay equity, waving placards saying, "Pay Equity Now," which had been provided at each seat in the room.
The quotes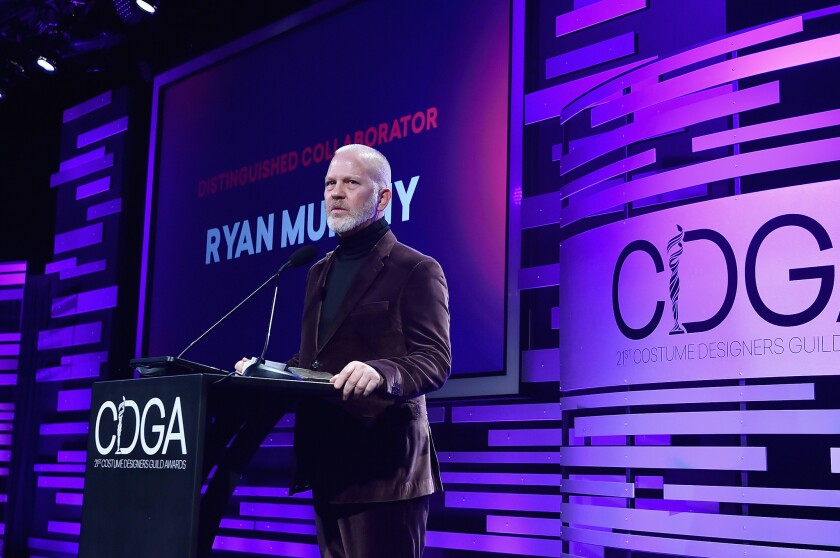 "This is what I really wanted to say and why I really wanted to be here tonight," said Murphy, whose credits include "Pose," "Feud," "American Horror Story" and "Glee." After having been introduced by Paulson and longtime costume collaborator Lou Eyrich, he said, "Two years ago, I made Lou a full producer on all of my shows. I did that because I feel that should be the industry standard. … Costume designers are the cornerstone, I think, of any production, especially mine. They deserve the money and the prestige and the power and the parity that comes with it."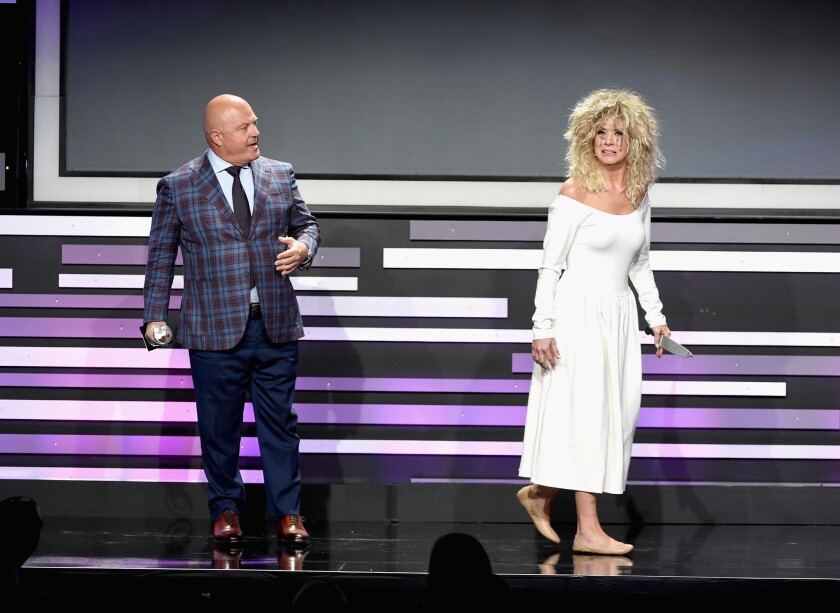 On accepting the award for "Black Panther," Carter, also the night's career achievement honoree, called the film a phenomenon for putting women in empowering roles and showcasing African beauty. Among others, she then thanked Marvel and Disney, jokingly saying, "Adding vibranium to costumes is expensive, you know."
Said Close: "My costumes have always been much more to me than whatever character they're designed for. They are to me beautiful masterpieces created by a team who take as great a pride in their craft as I do in mine." She then added, "You make what I do possible. My collaborations with whoever designs my costumes is as important as my collaborations with the writer or director — sometimes even more so."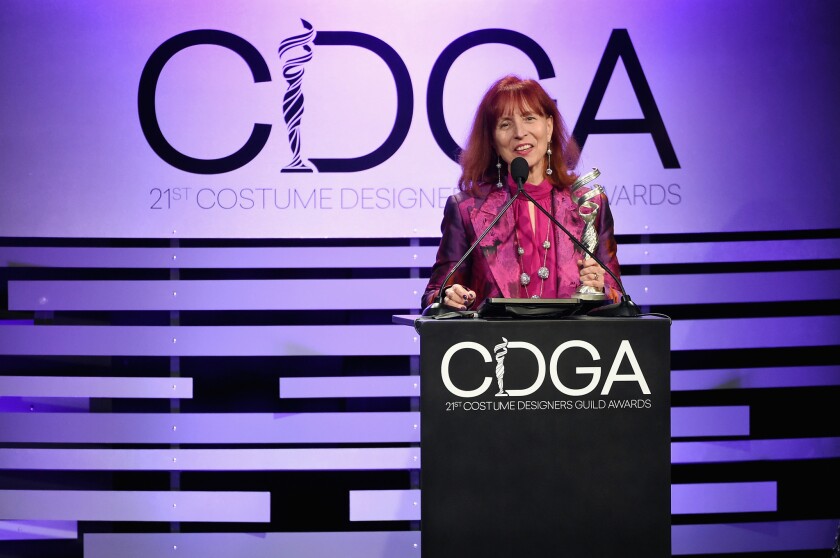 The winners
Contemporary film
"Crazy Rich Asians" — Mary E. Vogt
Period film
"The Favourite" — Sandy Powell
Sci-fi/fantasy film
"Black Panther" — Ruth E. Carter
Contemporary television
"The Assassination of Gianni Versace: American Crime Story" — Lou Eyrich/Allison Leach
Period television
"The Marvelous Mrs. Maisel" — Donna Zakowska
Sci-fi/fantasy television
"Westworld" — Sharen Davis
Variety, reality-competition, live television
"RuPaul's Drag Race" — Zaldy Goco
Short form design
Childish Gambino: "This Is America" music video — Natasha Newman-Thomas
For fashion news, follow us at @latimesimage on Twitter.
---