Elizabeth Debicki opens up about her life. Now what about that top-secret project?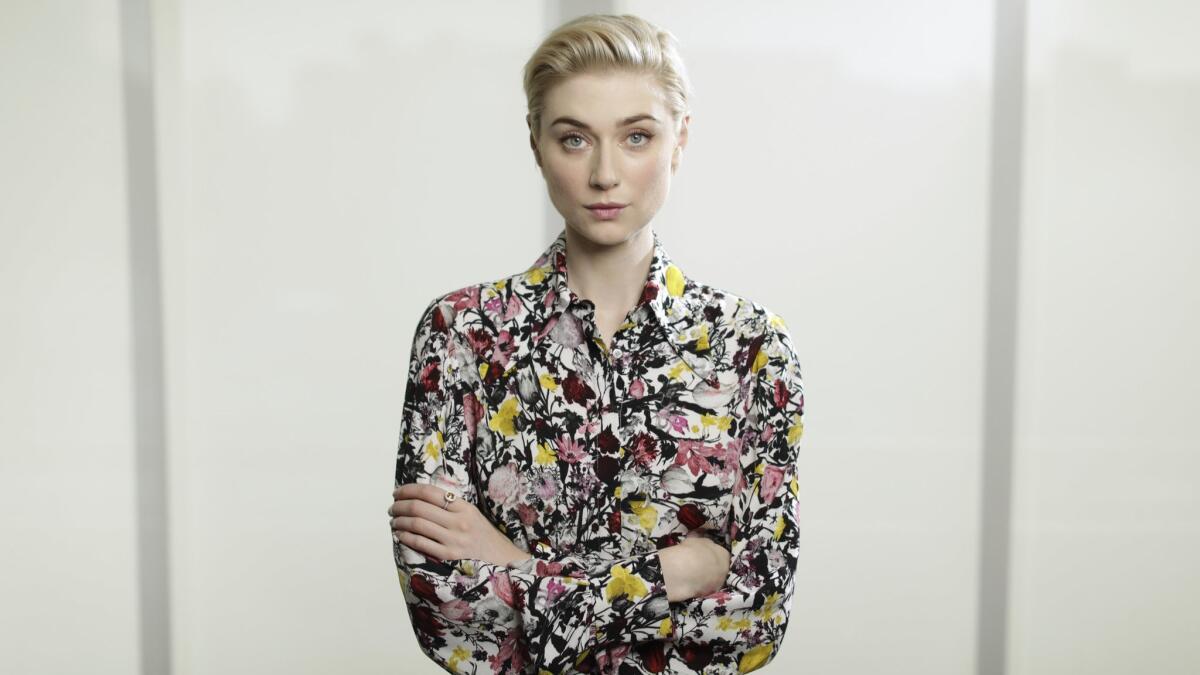 "You know those days when you feel like, 'I'm really together'?" actress Elizabeth Debicki asked on the phone late last month. "And you're like, 'I've got this and I'm super-energized and I'm functioning on so many levels.' And then you meet Mick Jagger and you're like, 'What have I ever done with my life?' "
It's not an anecdote that the average person can relate to. However, Debicki isn't most people. The 6-foot-3 ballerina-turned-actress recently worked with the Rolling Stones frontman on a film. Next she'll appear in director Christopher Nolan's new top-secret project.
"It's a little bit strange — the life of an actor," Debicki said. "You put your head down and you work, and when you're not working, you're still submerged under this tide of [insecurity]. In the early part of your career, it's predominantly panic. I'd worry, 'Where is the next thing coming from?' "
With a resume like Debicki's, it's surprising to hear that the 28-year-old actress still has career anxiety. "I think I'm getting better at taking my head out of that," she said.
Having made her mark in Baz Luhrmann's "The Great Gatsby" in 2013, Debicki went on to appear in "The Man From U.N.C.L.E." and "Everest" in 2015; "The Night Manager" in 2016; "Guardians of the Galaxy Vol. 2" in 2017; "The Cloverfield Paradox" and Steve McQueen's "Widows" with Oscar winner Viola Davis last year. The latter project is what caught the attention of Italian label Max Mara, who will honor Debicki with the Women in Film Max Mara Face of the Future award during Women in Film's gala on Wednesday at the Beverly Hilton Hotel.
Amy Baer, Women in Film's L.A. board president, said the nonprofit organization, which advocates for women in the screen industries to achieve parity, is in full support of Max Mara's choice.
"Elizabeth is an extraordinary talent who is blowing up," Baer said. "She marches to the beat of her own drum, which is a modern approach to an entertainment career for an actress. She takes roles that she likes and she takes roles that speak to her as opposed to a traditional, 'I should go do this commercial movie and I should do that commercial movie.' "
Maria Giulia Maramotti, Max Mara's global brand ambassador and the brand's vice president of U.S. retail, added, "We chose Elizabeth because she is comfortable in her own skin and is confident in her choices both personally and professionally. She is a strong woman with her own style and opinions and is someone that our clients can relate to."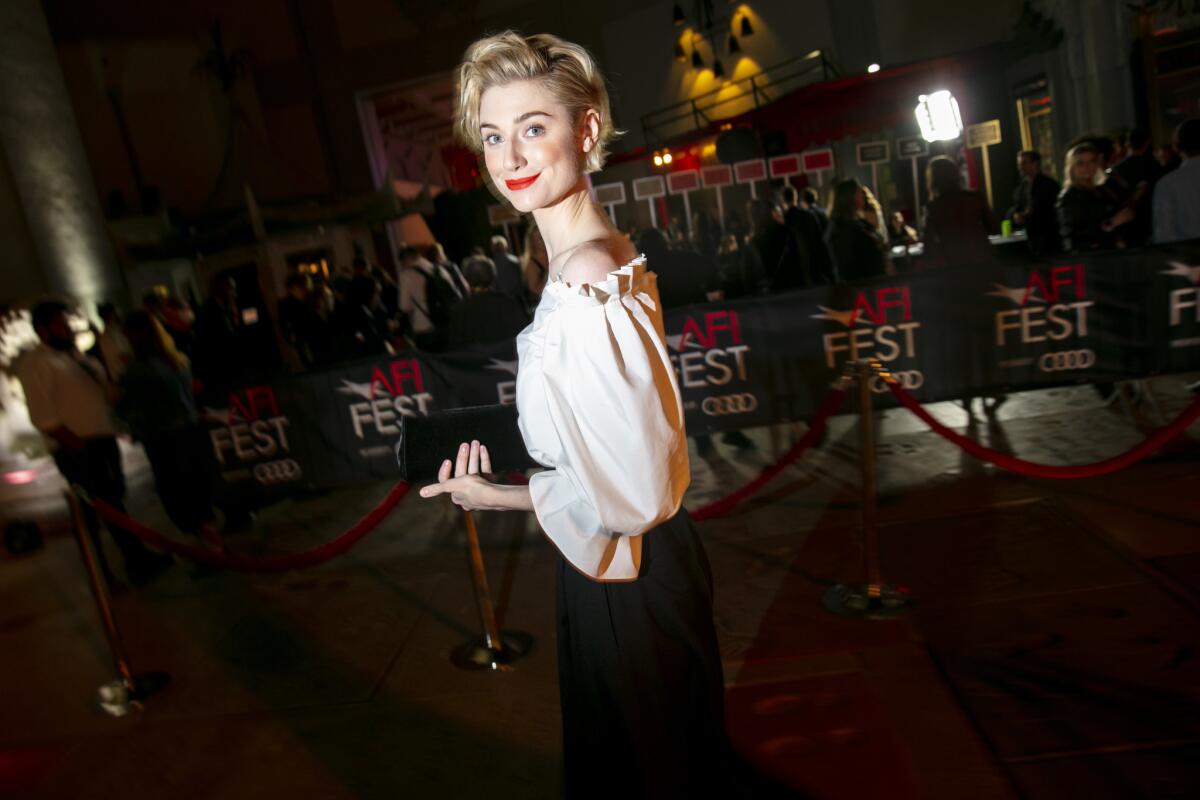 Debicki will be recognized alongside fellow Women in Film honorees Amy Poehler, Issa Rae and producer Cathy Schulman for empowering women within the entertainment industry.
"Being an artist, you're constantly riddled with doubt. So it's a really nice, little encouragement," said Debicki, adding that the award is "really just an opportunity to meet all of these incredible women."
Baer echoed the sentiment, sharing that the gala, formerly known as the Crystal + Lucy Awards, is one step toward building relationships that can last a lifetime.
"I really want it to be the gateway to a stronger sense of community amongst women in the screen industries — in front of and behind the camera," Baer said. "Proximity leads to opportunity. … The more we open the tent, the more women are going to want to come through because I think, at this moment in time in the industry, women are craving that in all ages and stages of their careers."
The gala's attendees and honorees often wear pieces by Max Mara, who has supported the organization for 17 years. It's part of a big month for the L.A. fashion calendar with Moschino, Saint Laurent and Louis Vuitton also having events. Not to be outdone, Max Mara and InStyle magazine are kicking off the festivities with a cocktail party thrown in Debicki's honor at the Chateau Marmont on Tuesday.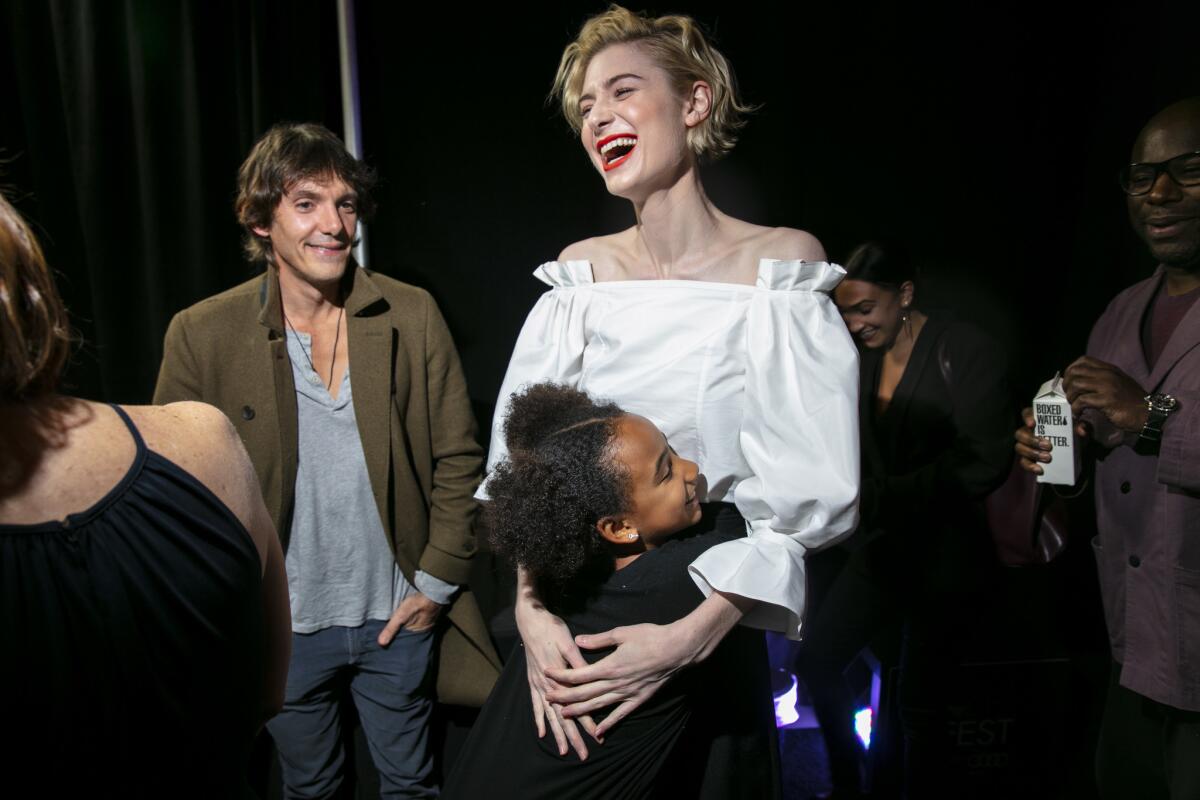 The London-based Australian actress is currently staying in L.A. as she preps for "Tenet," her film with Nolan, the director behind 2000's "Memento," 2010's "Inception" and 2017's "Dunkirk." Like most Nolan films, little is known about "Tenet," which stars Debicki, John David Washington, Robert Pattinson, Aaron Taylor-Johnson, Kenneth Branagh and Michael Caine. According to a Hollywood Reporter story, the film is "a globe-trotting adventure." However, Debicki remained mum about her role and the film's subject.
"I can tell you absolutely nothing," she said. "Literally nothing."
But has she met her cast mates? Seen a script? And does she know anything about the production schedule? "Yes, yes and yes," she said. "I'm sort of pinching myself on a daily basis, but I am entirely sworn to secrecy — now and forever."
Debicki was more forthcoming while discussing Nolan.
"The thing I'm most looking forward to is being in proximity with his mind," she said. "I have been a huge fan of his work since I can remember. His contribution to film is seminal. … He is a genius so to be able to work with him is a total privilege."
Prior to pre-production for "Tenet," Debicki had a few months off, which gave her a chance to recharge and reflect on her last several jobs, including the one that put her opposite Jagger for the upcoming drama-thriller "The Burnt Orange Heresy."
"I'll never forget the first time I met him in a hair and makeup room," Debicki said. "It was surreal. Mick isn't just a legend, he's an icon. I mean, he's the Rolling Stones. What's cooler than that? I didn't even realize what a fan I was until I met him."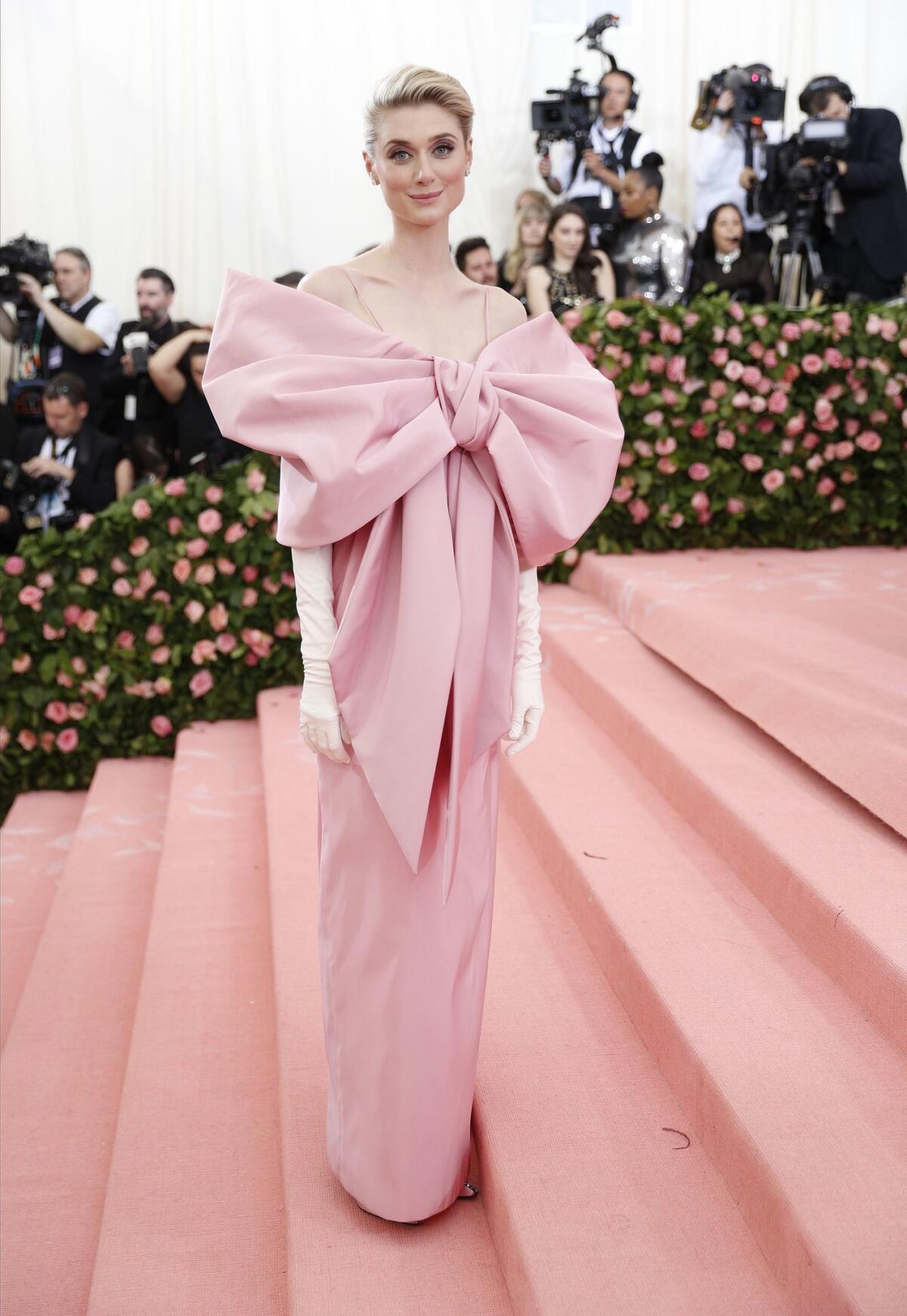 Debicki was surprised how grounded Jagger was, given his larger-than-life persona.
"He makes it clear straightaway that he has no airs about him," she said. "It was fascinating watching him work and being around him because he has more energy in his body and in his mind than probably you and I combined on our best days highly caffeinated."
The two also share a love of dance; albeit, different forms. Debicki spent her childhood in Australia training to be a ballerina as influenced by her parents who were professional ballet dancers. At 16, she shifted focus to theater, but her background taught her "a great deal of discipline" and has informed how she navigates her career as an actor.
"It's probably a blueprint for my thinking," she said of her dance background. "I constantly am aware of how grateful and lucky I am that the thing that I do for a living brings me genuine joy."
She's equally grateful to be a part of the blockbuster Marvel Studios franchise "Guardians of the Galaxy," having appeared in the second installment. (It's also rumored that she'll be in the next "Guardians" film.)
"It feels like such a family," she said. "Getting rid of the gold paint aside, which is a process, I feel very, very privileged to be on that job."
The fashion world has also fast embraced Debicki. She's been a front-row fixture at Bottega Veneta and MaxMara in Milan, Giorgio Armani Privé in Paris and Tom Ford in New York. Most recently Debicki attended the Met Gala in a pale pink Salvatore Ferragamo dress that featured an oversized bow.
"The Met Gala was mad," Debicki said. "I spent all of my time at the Met shamelessly approaching people that I am obsessed with."
Debicki, who was photographed at the gala alongside Saoirse Ronan, Henry Golding and Rosie Huntington-Whiteley, said Cher's surprise performance was a "true highlight."
Debicki works closely with a stylist to select looks for press tours and when she's in the public eye.
"I like to be directed," she said, adding, "That's not unsurprising as an actor."
Debicki said her style often changes and that she's open to experimentation.
"I can do a lot of graphic things with my body and my height and the fabric around it," she said. "If you have to go and promote something that you're proud of, don't downplay it. You should up-sell it."
However, she said her day-to-day fashion tastes tend to be more low-key. She prefers black T-shirts, turtlenecks and jeans. "I never left the '90s," she said, "which I will always be proud of, but [they're] coming back."
As for what's next, Debicki said she's open to whatever happens.
"The thing about a career is when you look back, you think, 'What an interesting path. I could never have seen that job coming around the corner or that director or that role,' " she said, though she stopped short of calling this moment in her career a turning point. "You can think about it being a turning point, but when you're trying to do it, you're just trying to get the work done."
For fashion news, follow us at @latimesimage on Twitter.
Get our L.A. Goes Out newsletter, with the week's best events, to help you explore and experience our city.
You may occasionally receive promotional content from the Los Angeles Times.