Emmys fashion trends: Pants and pantsuits rule the arrivals gold carpet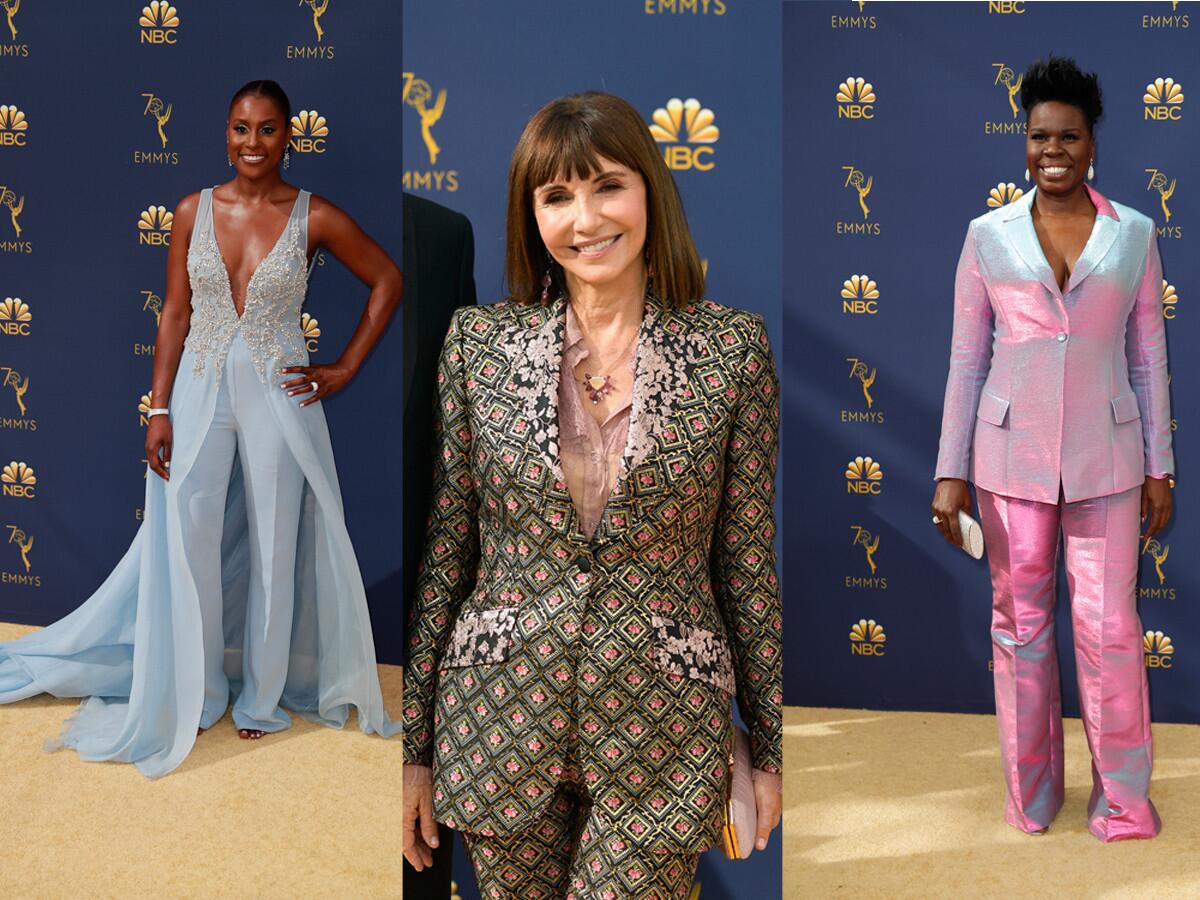 Issa Rae, Mary Steenburgen and Leslie Jones formed their own pantsuit nation at Monday's Emmys in Los Angeles.
The actresses stepped onto the gold carpet at the Microsoft Theater for the 70th Primetime Emmy Awards in pants-based ensembles that dazzled with thousands of crystals and shimmered with a metallic sheen.
Nominated for supporting actress in a comedy series for "Saturday Night Live," Jones stood out from the crowd in a glitzy iridescent suit by Christian Siriano. The look was accessorized with iridescent drop earrings and a big smile on the gold carpet.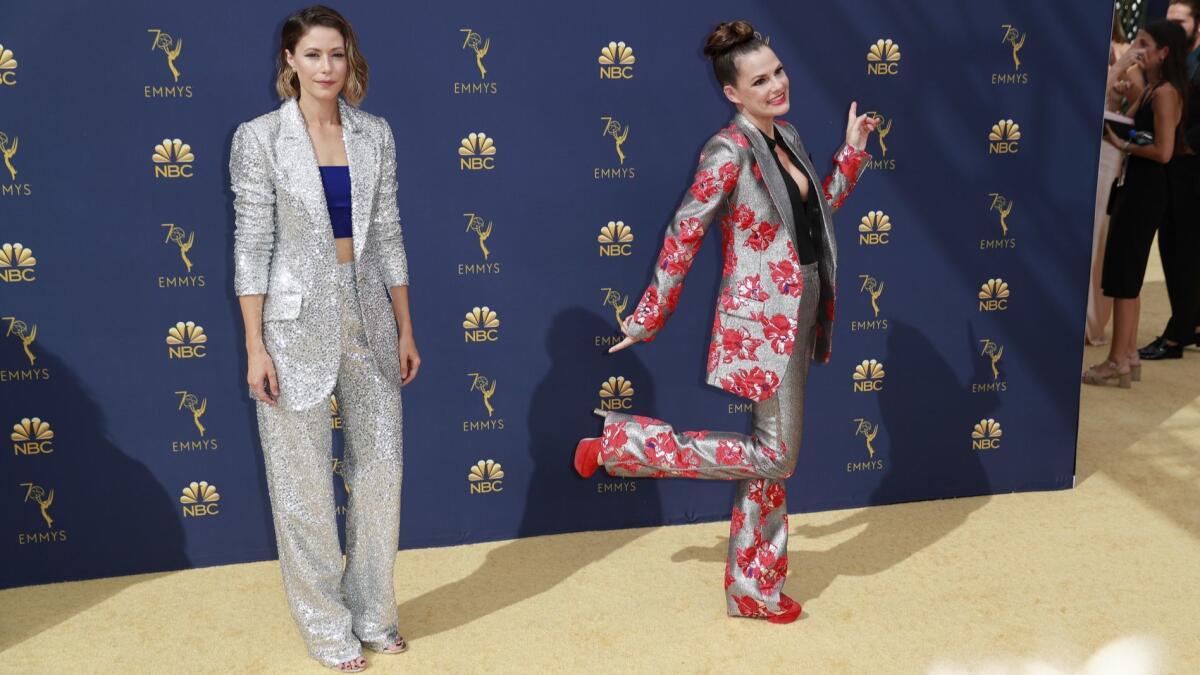 Steenburgen picked dusty rose and pink as her standout colors of the night, wearing a jacket and pants printed all over with pink diamonds.
Overturning the sartorial stereotype besetting Silicon Valley, Amanda Crew and Suzanne Cryer from the HBO comedy series of the same name brought a heavy dose of rock 'n' roll style to the arrivals red carpet with their shiny silver suits. While Crew layered a blue tube top under her sparkly jacket, Cryer offset the bright red floral trim on her suit with a black shirt (albeit one unbuttoned to her navel).
Emmys fashion: Enthusiasm for bright hues and a penchant for pants stand out on the red carpet »
However, it was Rae who seemed to float in a sky-blue number by Vera Wang that combined a gown on top and wide-leg pants on the bottom. She told E! that she couldn't believe there were 3,000 crystals stitched onto her outfit.
"That took 100 hours to make," she said, "and they killed it."
Emmys fashion: Here's a closer look at our best- and worst-dressed list »
For fashion news, follow us at @latimesimage on Twitter.