How an Instagram comment led to Bebe Rexha's Grammy weekend looks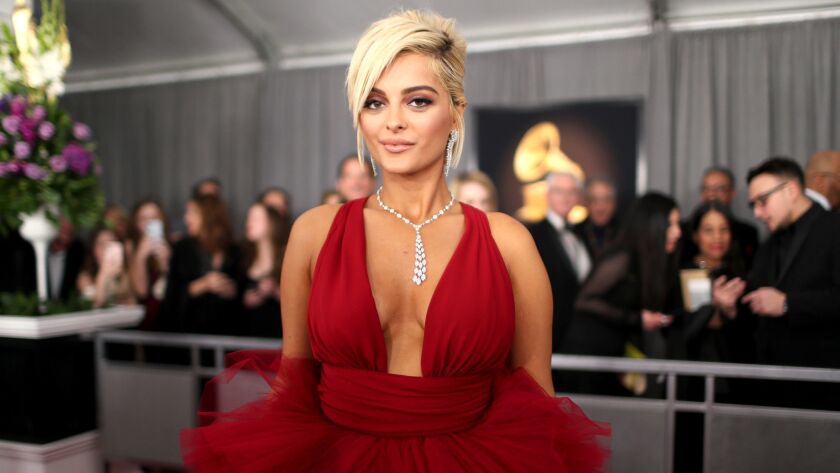 The conversation surrounding size inclusivity — especially on the red carpet — has become a hotter topic than ever (and perhaps thankfully so). The 29-year-old singer and songwriter Bebe Rexha, who was a nominee at the 61st Grammy Awards on Sunday, pushed the conversation further into the mainstream in late January, when she posted an Instagram video explaining that designers wouldn't dress her for awards season because she's "a size 8."
The native New Yorker ended up getting dressed for the Grammys without issue, sporting a red tulle gown by Bahraini designer Shaima Monsoori.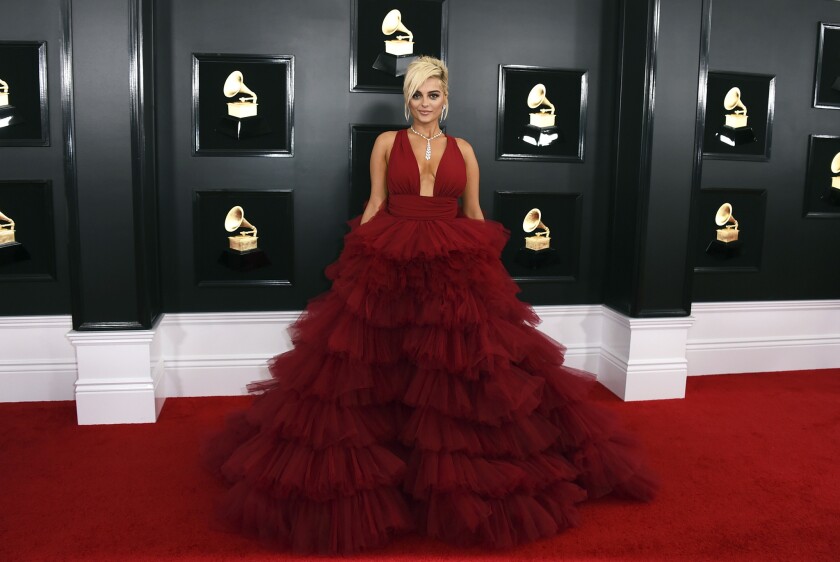 As for the weekend of lead-up festivities, Rexha had no trouble finding someone to dress her for those events either. For Clive Davis' annual pre-Grammys soiree, Los Angeles-based designer August Getty created two looks — a custom ellipse hem gown with matching cocktail pants for the red carpet and a 30,000-Swarovski-crystal-festooned, form-fitting dress for her performance at the bash.
As Rexha took to Instagram to express her frustration and anger at her experience with the Hollywood dressing game, it's only natural that Instagram is where her community rallied.
"I saw Bebe's Instagram post about designers not wanting to dress her," Getty said in an email to The Times. "I immediately commented asking when I should start sketching."
Soon, Getty had sent a spring/summer '19 lookbook to Rexha, whom he had previously dressed. That led to the performer's interest in a white similarly shaped gown.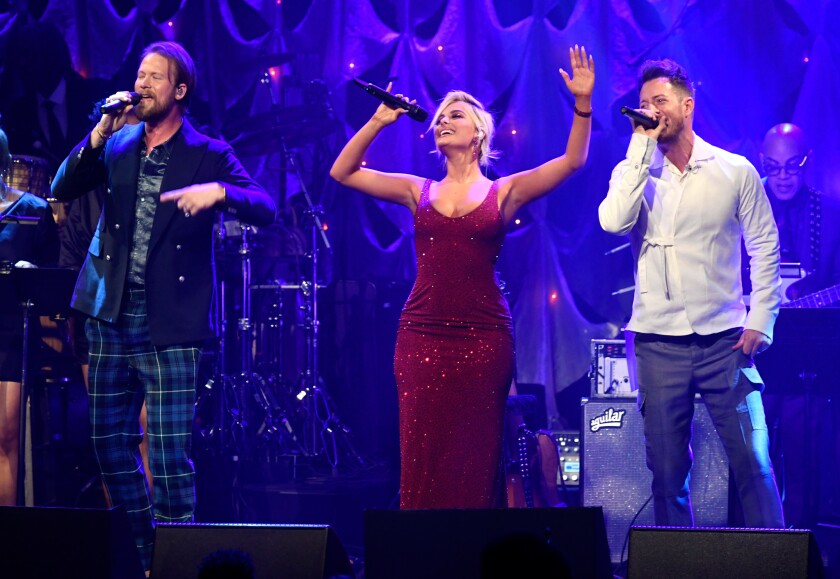 "During our fitting we shared further ideas with Bebe and we ended up naturally collaborating on this look," Getty said. Another collaborator? Rexha's mother, who came to the fittings with ideas of her own.
What exactly made Getty reach out after seeing Rexha's video? "I'm proud that Bebe spoke up," he said. "As designers, it is our job is to illuminate beauty — not to shame anyone. Sometimes people forget that. That needs to change."
For fashion news, follow us at @latimesimage on Twitter.
---