Janie Bryant teams with Unique Vintage on a new Beverly Hills-inspired capsule collection
Perched on a couch inside the Burbank offices of retailer Unique Vintage on a recent morning, award-winning costume designer Janie Bryant said, "I have always loved the art of dressing. My passion toward period design comes from that. It's all about creating a fantasy."
Bryant, best known for her work on the 1960s-inspired drama "Mad Men," reteamed with Unique Vintage and its founder, Katie Echeverry, for a second capsule collection, which drops this month. This one comes after the release of their first fashion collaboration last fall.
"Janie is honestly a dream to work with," Echeverry said in an email this week. "She is very sweet, very much a collaborator and has such a great eye. I was excited to work on spring with her because it was our chance to show really fun florals, novelty prints and ultrafeminine looks. … We brought back hostess sets, which are adorable. I can't wait to see the reactions this collection gets."
The 10-piece spring and summer 2018 collection draws inspiration from Beverly Hills in the '50s and consists of rompers, swing dresses, a halter dress and halter top. "I go to the Beverly Hills Hotel a lot for brunch," Bryant said, adding that she loves the historic landmark's architecture, wallpaper and palm trees. "It's iconically L.A., you know?"
The new Janie Bryant for Unique Vintage collection uses the legendary hotel's pale pink, yellow, blue, and green color palette for the "fresh and fun" collection, which retails for $62 to $148. Pieces are available at Unique Vintage's Magnolia Boulevard retail store and www.unique-vintage.com.
Bryant prefers '50s fashion over any other decade because it's "a flirtier, sexier, more flattering silhouette," she said. "It's all about the feminine form and accentuating the bust, waist and hips."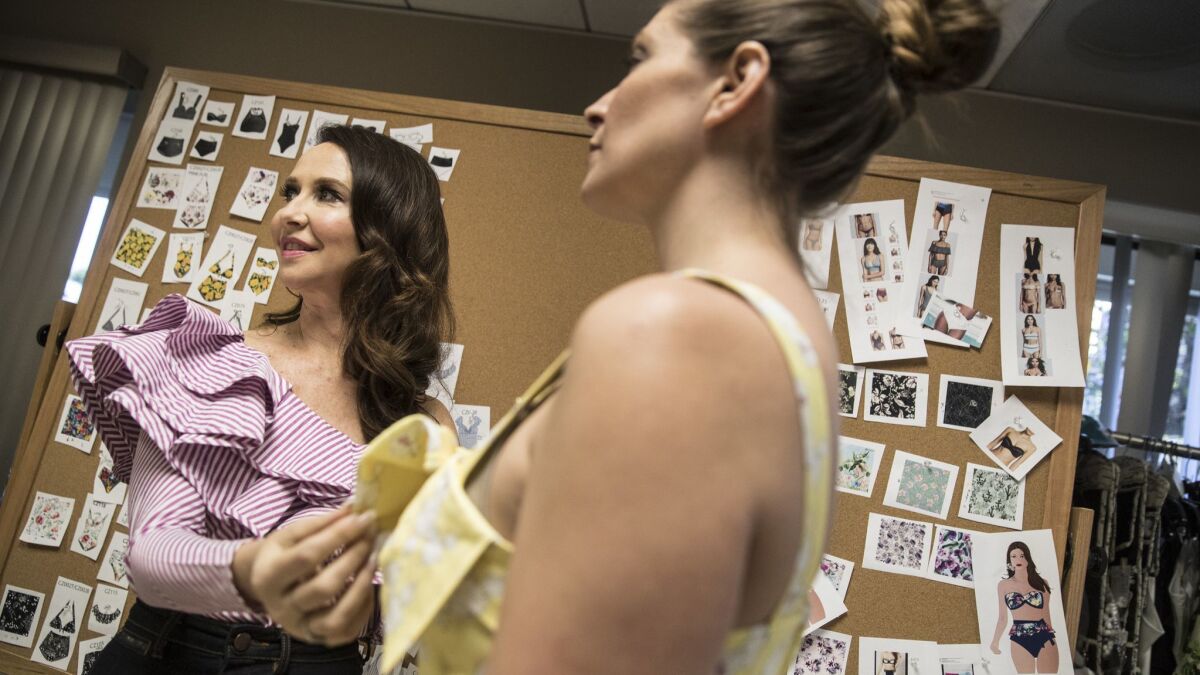 Her favorite looks from the new collection include a blue and yellow floral dress as well as a yellow halter dress emblazoned with a poodle print. "The poodle is my signature," she said. "It's a 1950s icon, but it's an extension of me. They are my spirit animal. 25 years ago, I got my first little toy poodle, and I've been getting poodles ever since." Bryant owns two adopted standard poodles named Daisy and Prince Valiant. "I just imagined my poodles in front of the hotel with a big pink convertible," she said of their inclusion in the designs for the collection.
Bryant almost embarked on a different career path prior to landing her big break as the costume designer on the HBO drama "Deadwood," which premiered in 2004. "When I had my toy poodles, I would design clothes for them," she said. "I loved it. I thought that was going to be my side business, but at that time, when I was making a lot of girly, frilly dog clothes, which my boy poodles modeled, I got asked to design 'Deadwood,' so I put that aside and continued with my costume design work." She paused. "Maybe we should make matching poodle clothes for the spring collection," Bryant said jokingly.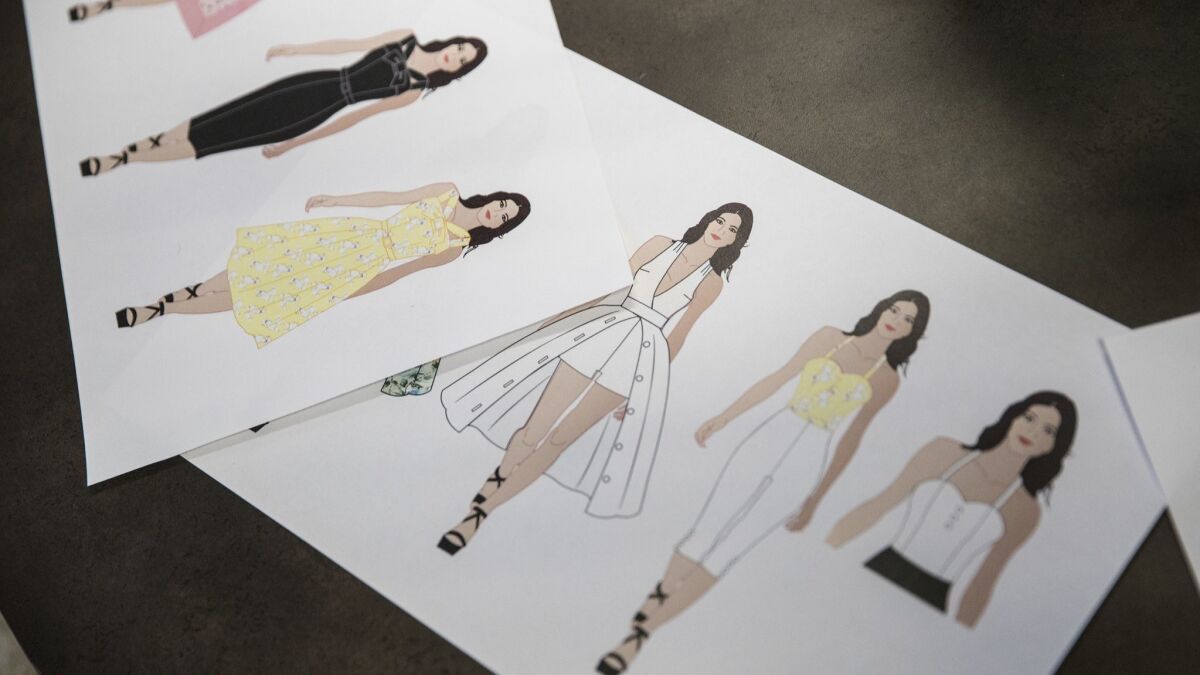 In addition to working on the new collection, Bryant also recently wrapped filming on "Mad Men" creator Matthew Weiner's latest show, "The Romanoffs," which will be released on Amazon Prime next year. "We have this shorthand with each other," she said of working with Weiner. As for what one can expect from the new drama, Bryant remained mum. "We've been trained by Matt Weiner to be tight-lipped," she said with a laugh. "I love that he is so passionate about keeping it under wraps."
The project also reunited Bryant with former "Mad Men" actress Christina Hendricks. She also remains in touch with January Jones, who wore a black lace top and skirt from Bryant and Unique Vintage's fall collection, to a holiday party last year. "She posted it to Instagram," Bryant said. "She looked gorgeous in it."
Having previously had series-related capsule collaborations with Banana Republic and Brooks Brothers, Bryant admitted she would one day love to design her own label. In the meantime, she enjoys collaborating with Unique Vintage.
"We have a great ease and also a great creative connection," Bryant said of working with Echeverry and her team. "Everything comes full circle. It's been great to use both those parts of my brain, to still be in the film industry with costume design, but to also indulge my love and passion of fashion design too. I feel really lucky."
For fashion news, follow us at @latimesimage on Twitter.
---