John Paul DeJoria, billionaire co-founder of Paul Mitchell hair-care brand, shares his 'Good Fortune' and more
Sitting at his desk in his high-rise Century City office last month, John Paul DeJoria, the billionaire beauty entrepreneur and philanthropist, said he never thought he'd want to be the subject of a film.
Not, at least, until filmmakers Josh Tickell and his wife Rebecca Harrell Tickell floated the idea past him.
"I wanted it to be honest," said DeJoria, 73, co-founder of the Paul Mitchell hair-care empire, adding that he previously turned down other offers to tell his story. "I wanted it to show that America still works … that you can come from absolutely nothing but still go after what you want and do something good along the way."
The Tickells have known DeJoria, who's often called "J.P.," since 2008. That's when the couple's film "Fuel," about America's addiction to oil, found a fan in DeJoria, who signed on as executive producer. The documentary won the Audience Award for Best Documentary at Sundance, and the Tickells and DeJoria have worked on other projects
However, it's their latest project, the documentary "Good Fortune," that is their most personal and collaborative. The rousing, upbeat and often moving film, which opened last month, tells DeJoria's story. He grew up in the foster care system in Los Angeles and had been in a gang (he hung out with the Hells Angels). He was living in his car when he first began hair-care brand Paul Mitchell.
Harrell Tickell said the film was made with the understanding that DeJoria's story would be used to hopefully inspire viewers and show that anything is possible.
According to Forbes, DeJoria, who primarily lives in Austin, Texas, and also has a home in Malibu, is now worth more than $3 billion. The documentary's focus, however, isn't on his wealth. It's about how he's giving away his fortune through his charitable acts.
"Good Fortune," now playing at Laemmle's Monica Film Center in Santa Monica, will be available on DVD through Amazon and on iTunes on Aug. 1. The film, which is narrated by Dan Aykroyd, also features appearances by Arianna Huffington, Robert Kennedy Jr., Cheech Marin and others.
Luminaries at the packed Beverly Hills premiere included Maria Shriver and Smokey Robinson.
"He was doing conscious capitalism before it was cool," Josh Tickell said. "He's the kind of guy who is personally and physically invested in the people he helps. He rolls his sleeves up and takes on the accountability of making things better."
In 1980, Echo Park-born DeJoria teamed up with hairstylist Paul Mitchell, who died nine years later, to create the hair-care line. At the time, DeJoria had only a $700 loan (half from his mother) to invest in what could have been a risky venture.
At the time, inflation, unemployment and prime rates were at a high, and the Paul Mitchell team was up against beauty giants including Redken and L'Oréal. But, as many L.A. rags-to-riches stories go, DeJoria, who served in the Navy, had to hustle. He walked into hair salons along Ventura Boulevard, trying to land an order. It took two years until DeJoria and Mitchell were able to break even.
Today, the brand is still sold exclusively at hair salons, and the company has three Los Angeles-area hairstyling schools and others worldwide.
"You can't fool hairdressers," DeJoria said. "They know what works. And as we grew, we kept educating."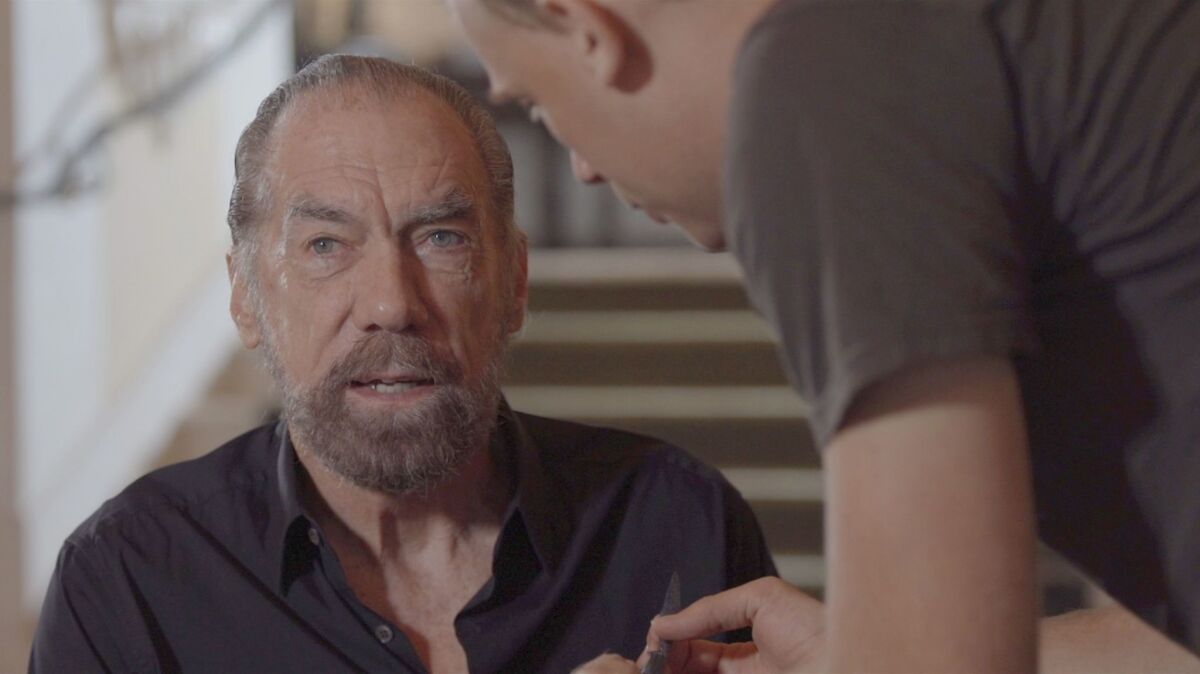 It's not about how much money you have when you die. It's what good you do with it now. Success unshared is failure.

— John Paul DeJoria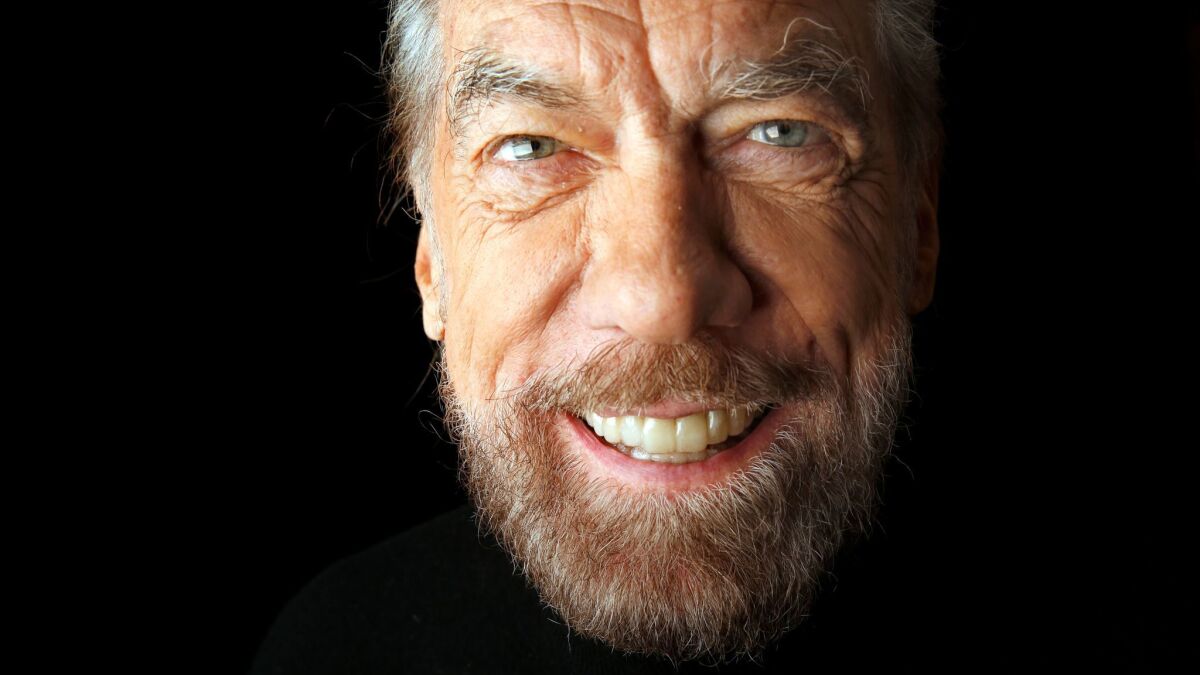 "Good Fortune" also shows DeJoria's business finesse. He co-founded the Patrón tequila brand, has a line of pet-care products called J.P. Pet, launched a mobile phone company called Rok Mobile and invested in the cold sore/lip therapy product Aubio, which uses a native American plant as an ingredient.
Next he's teaming up with Academy Award-winning filmmaker James Cameron and Cameron's brother John to launch Rok Nasa, which DeJoria described as "the lowest-radiation smartphone."
But the heart of "Good Fortune" lies in showcasing several causes DeJoria supports. He visits Chrysalis, the Los Angeles-based nonprofit that helps homeless and low-income people become self-sufficient. He's a supporter of Burbank-based Sea Shepherd Conservation Society, which works to protect marine life. ("They weren't able to chase down boats hunting whales illegally," he said. "I bought them a U.S. Coast Guard cutter.") He also helps fund A Walk on Water, which gets people with special needs onto surfboards so they can experience the therapeutic benefits of water.
"It changes lives," said DeJoria, who has appeared in Paul Mitchell advertising, along with his wife, Eloise, and daughter Michaeline and son John Anthony. "It's the most amazing thing I've ever seen."
He's also involved with Berea, Ky.-based Grow Appalachia, which works with families to grow their own food. And he works with Food4Africa to make sure thousands of children in Africa are fed every year and he supports Eloise House, a shelter for women and children in Austin. He estimated he's involved in about 160 charities and often cites his motto: "Success unshared is failure."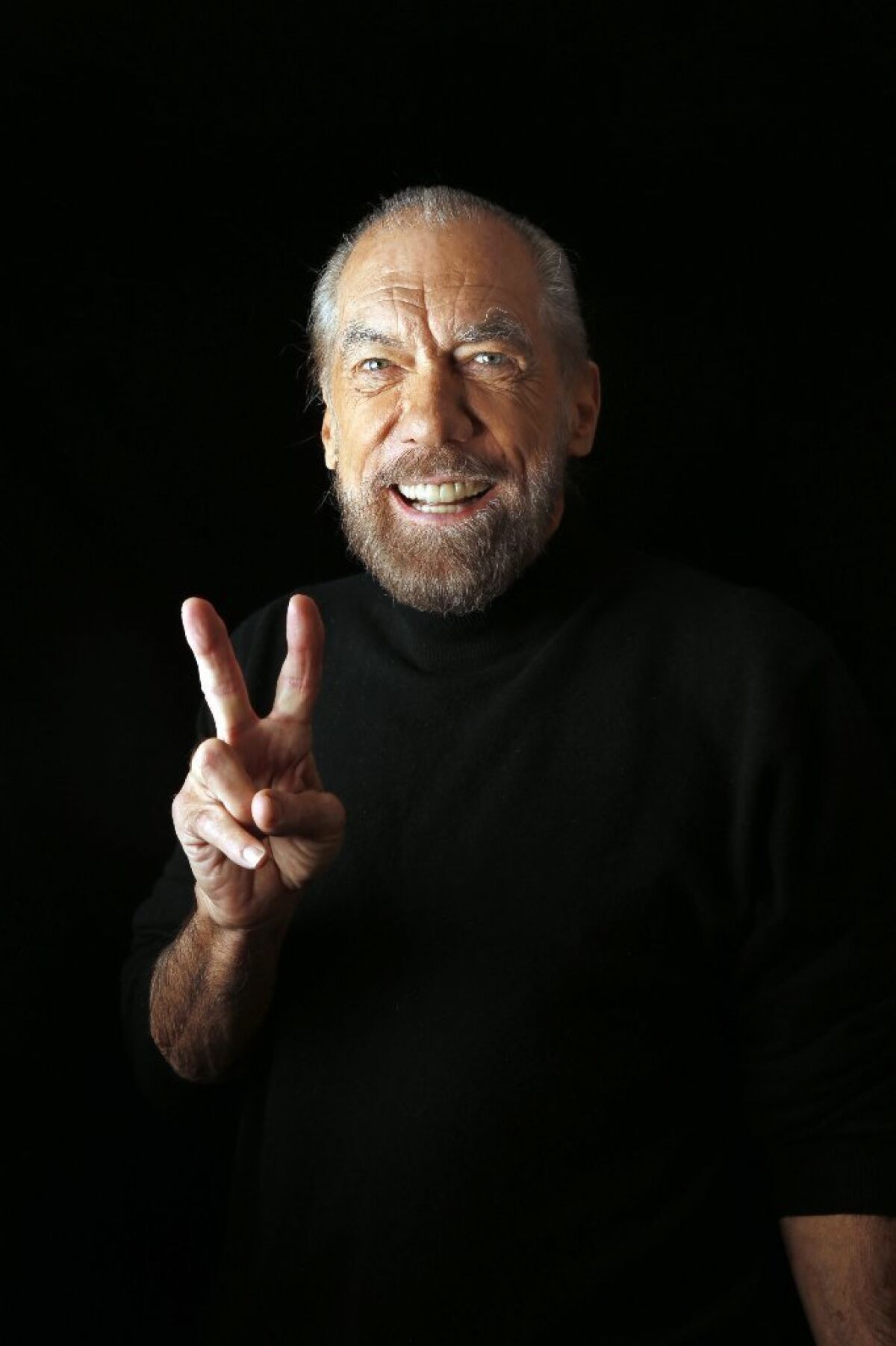 Make sure that your product or service is the best there is. You don't want to be in the business of selling. You want to be in the business of re-orders.

— John Paul DeJoria
DeJoria said he hopes the documentary will spur a love for entrepreneurship and become a reminder that "enthusiasm and ingenuity" can still count for more than connections and capital. Although he might have struggled to break into the beauty business, he said doing so can still be accomplished.
If he were mentoring a person interested in starting a business, DeJoria would offer some advice from the start.
"Make sure that your product or service is the best there is," he said. "You don't want to be in the business of selling. You want to be in the business of re-orders. And be prepared for rejection, because you'll get it. When I sold encyclopedias, I knocked on 50 doors, and nobody let me in. I was just as enthusiastic at door 51. Keep going with a smile on your face. You might have to talk to 100 people or 1,000. Eventually, someone is going to listen."
Fashion Videos
For fashion news, follow us at @latimesimage on Twitter.
---