Our Lady J finds her fashion footing this awards season
Our Lady J, a writer and producer on the TV series "Pose" and "Transparent," has been on a fashion journey this awards season. It culminated Sunday when she attended the Elton John AIDS Foundation's black-tie Oscars party wearing an elegant jumpsuit and jacket by Brandon Maxwell.
"I've had a very long and complicated journey with my body as a trans person," said Our Lady J during a phone interview before her glam team, Johnny Stuntz and Mylah Morales, started to get her ready for the West Hollywood party.
"I grew up in a small village of 200 people in Amish country in Pennsylvania," she said. "When I first transitioned, to be honest, I was kicked out of clothing stores in New York because I didn't pass as female."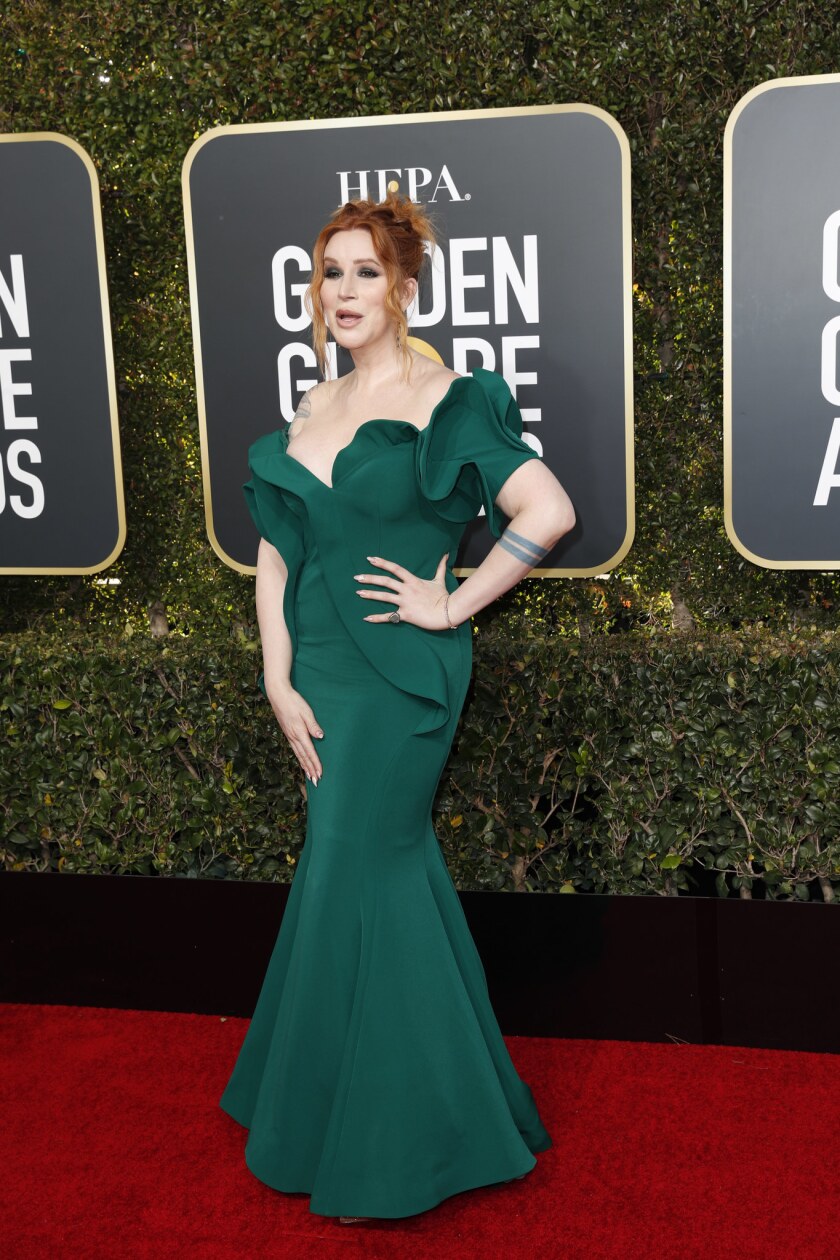 Check out our 2019 Oscar coverage now »
In Hollywood's fashion hierarchy, she has also faced challenges borrowing dresses because she's a writer and producer instead of an actress. Despite her model-worthy height (she's over 6 feet tall), she said, "It has been hard to find designers to wear, up until I made a lot of stink about it on social media."
That stink was emitted from her frustration in being criticized for a dark green mermaid gown she wore to the Golden Globes on Jan. 6. (She landed on The Times' worst-dressed list that night.)
Then another social-media moment happened. Patrick Herning, founder and chief executive of West Hollywood-based plus-sized, high-end e-tailer 11 Honoré, wrote on Our Lady J's Instagram page to assure her that, "We are here for you."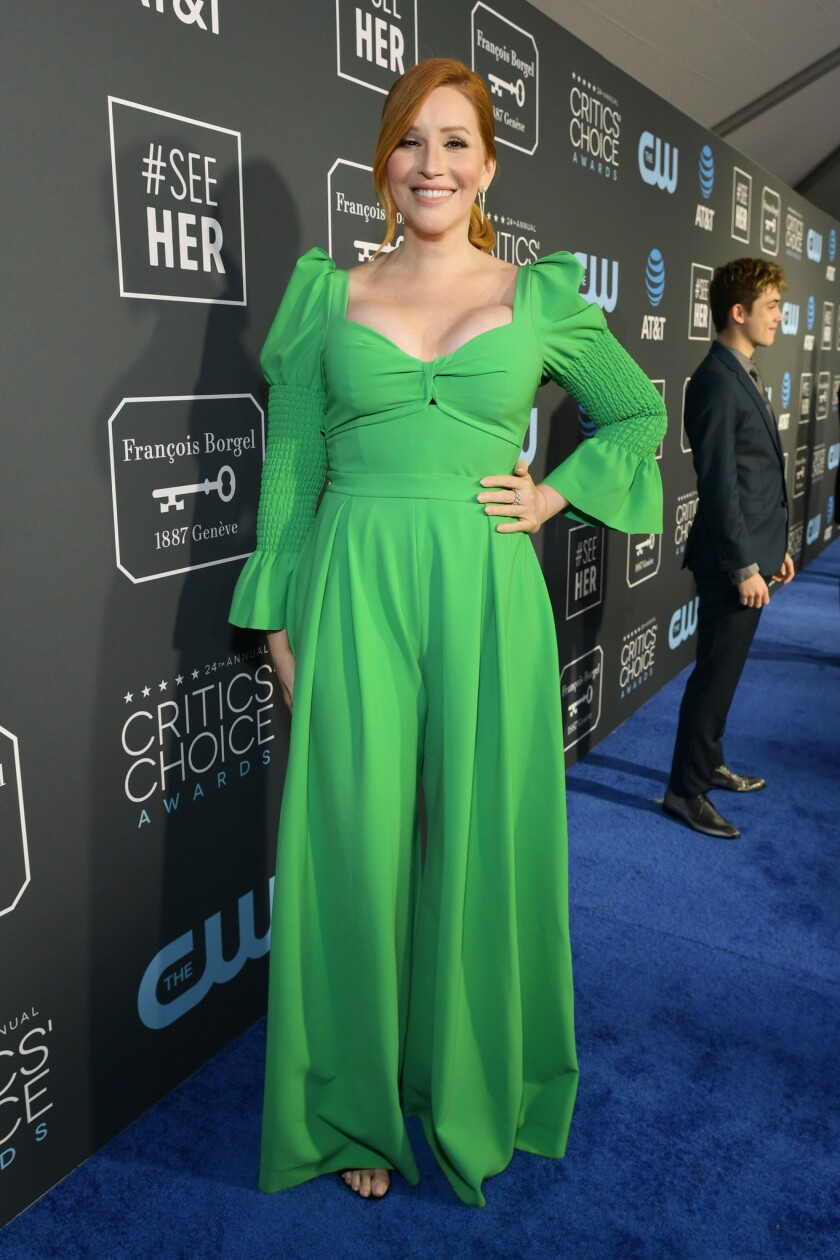 "So I was actually wonderfully surprised that there are designers out there who dress women of all shapes and sizes," Our Lady J said.
She had better sartorial luck for the Critics' Choice Awards, for which she wore a kelly green jumpsuit by Christian Siriano, with a sweetheart neckline and puffy shoulders.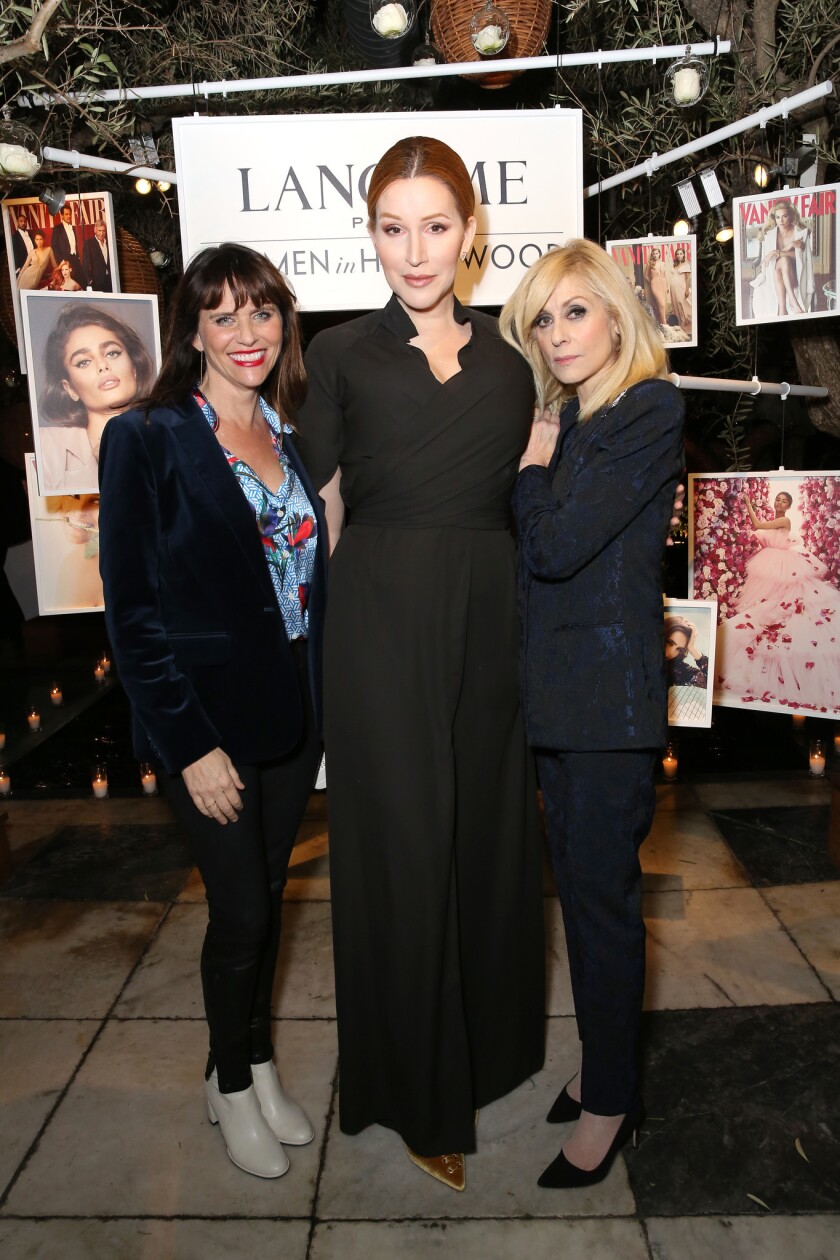 In collaboration with 11 Honoré, she wore a purple dress by Badgley Mischka that exposed the tattoos on her right shoulder to the Writers Guild Awards on Feb. 17 and a black dress with dramatic sleeves by Juan Carlos Obando to Vanity Fair's Women in Hollywood party on Feb. 21.
As for Maxwell's all-black jumpsuit and blazer, Jessica Raiter, 11 Honoré's fashion director, said that it "is a powerful and sexy take on a lady's tuxedo."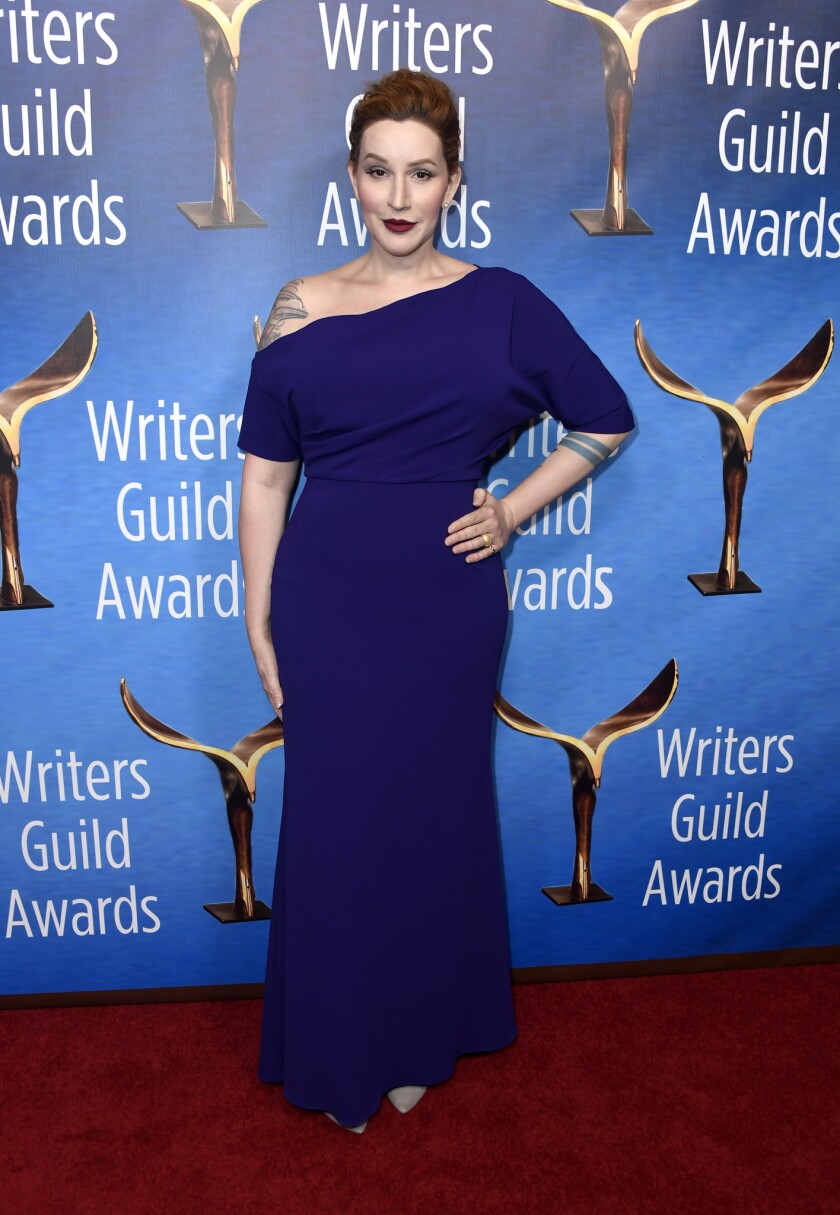 A fan of Maxwell's designs, Our Lady J said, "He's a really beautiful artist." Always striving to look elegant and feel comfortable, she said the sleeves were her favorite part of the jacket she picked for John's party, which included Diana Ross and Cole Sprouse among the guests.
"They're these flared sleeves that are cut up to the elbow. There's a lot of movement," she said. Plus, the sweetheart neckline was too good to resist. "I think my décolletage is particularly stunning," she said.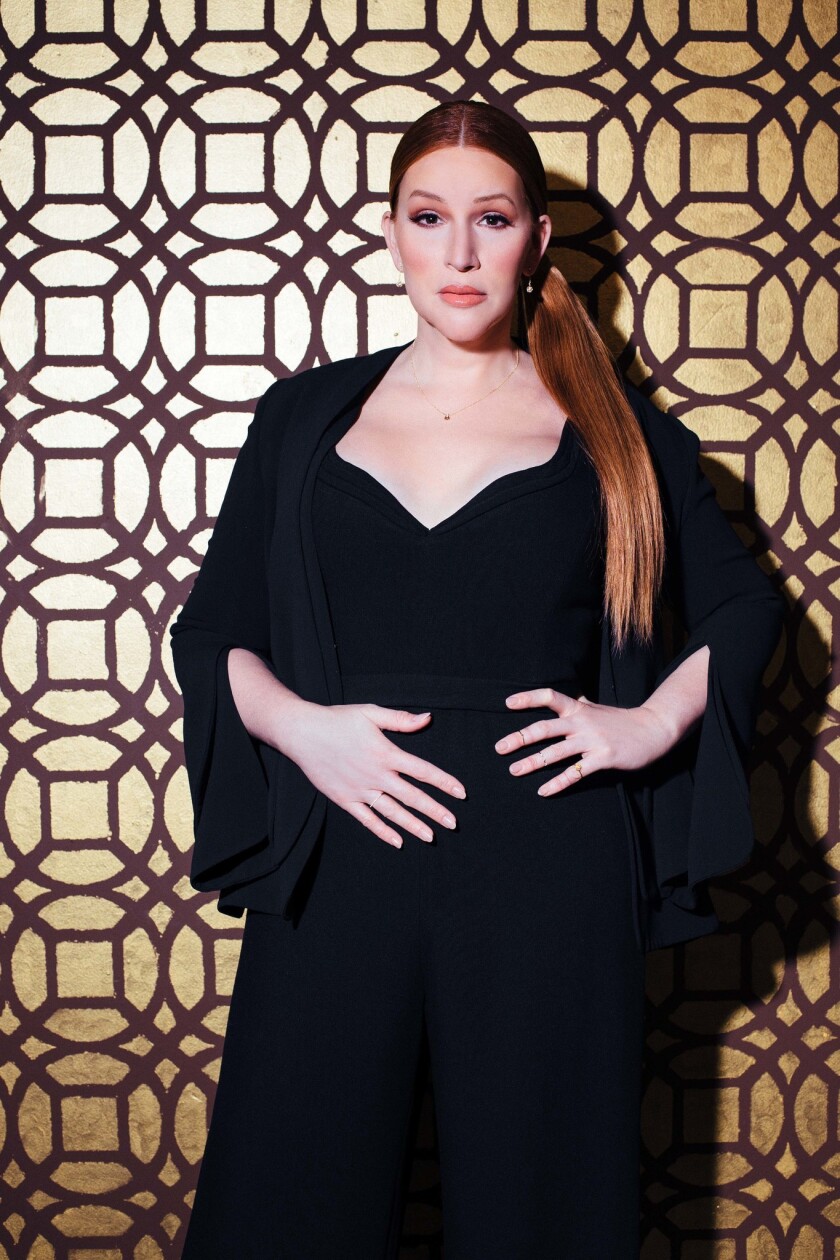 For the occasion, Our Lady J's chestnut red hair was smoothed into a long ponytail. Her makeup was kept simple. "I had facial feminization work a year ago. I want to show off the doctor's good work," she said.
"I really want to be a fashionista," she continued. "I have a lot of growth. It's almost like that part of my brain has been taking a nap for the last 15 years. It's just starting to wake up. I'm surrounding myself with a lot of great folks. I'm meeting new stylists. I look forward to growing into this new journey of fashion again."
For fashion news, follow us at @latimesimage on Twitter.
---