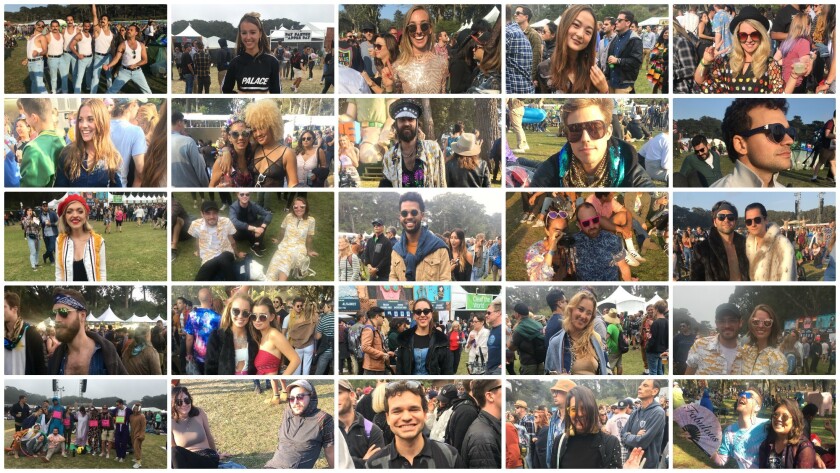 One weekend every year, San Francisco's Golden Gate Park is transformed into a magical summer camp of sorts for adults for the annual Outside Lands Music and Arts Festival.
And the most recent edition, which ran Aug. 10-12, was no exception. There was an "Alice in Wonderland"-inspired tea party with over-sized flowers hanging from the treetops, life-sized mushrooms, antique fraying armchairs and dusty rugs, not to mention special tea concoctions. Steps away, guests were able to embrace their inner Mad Hatter at the Grand Artique's Mad Hat Shoppe. Those who ventured deeper into the campgrounds found a wide array of playful activities such as a climbing wall and a miniature golf course. (There were even kid-friendly food offerings, including organic ice cream, chicken and waffle sandwiches and gourmet doughnuts.)
While the organizers behind the 10th annual Outside Lands had a clear theme in mind for this year's set-up, the nearly 200,000 attendees that made the trek to Golden Gate Park sported fashions as electric as the lineup, which included Beck, Janet Jackson, The Weekend, Future, Janelle Monáe and Bon Iver.
But despite the wide array of ensembles, there were still a few notable trends in the crowd. With festival season still in full swing, here are our top five takeaway trends from Outside Lands.
Fur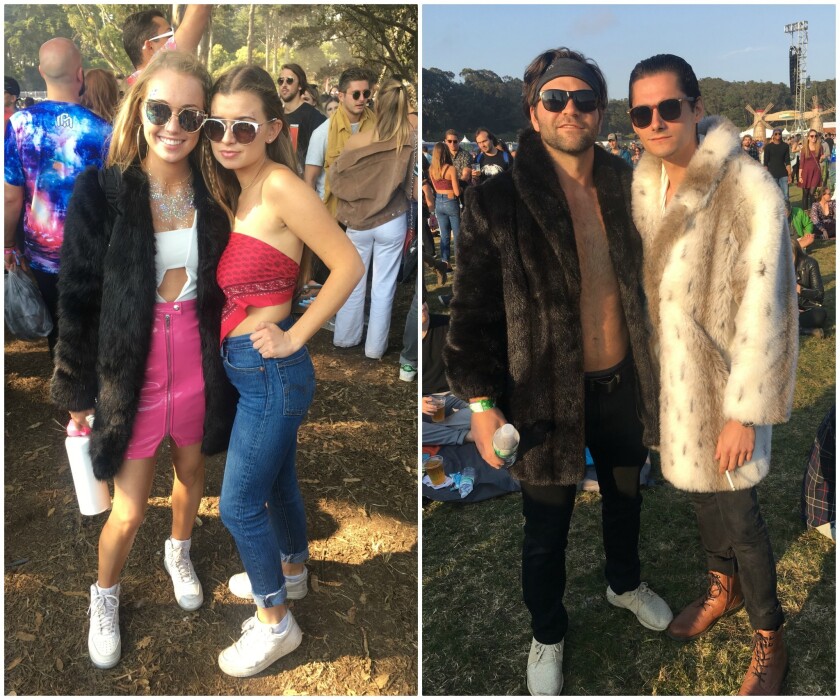 Fur coats were a major trend that served as both fashion and function with the mercurial Bay Area weather dropping to uncomfortably chilly temperatures at night. Both men and women co-opted fur and faux-fur statement jackets to stay warm while looking chic.
Camo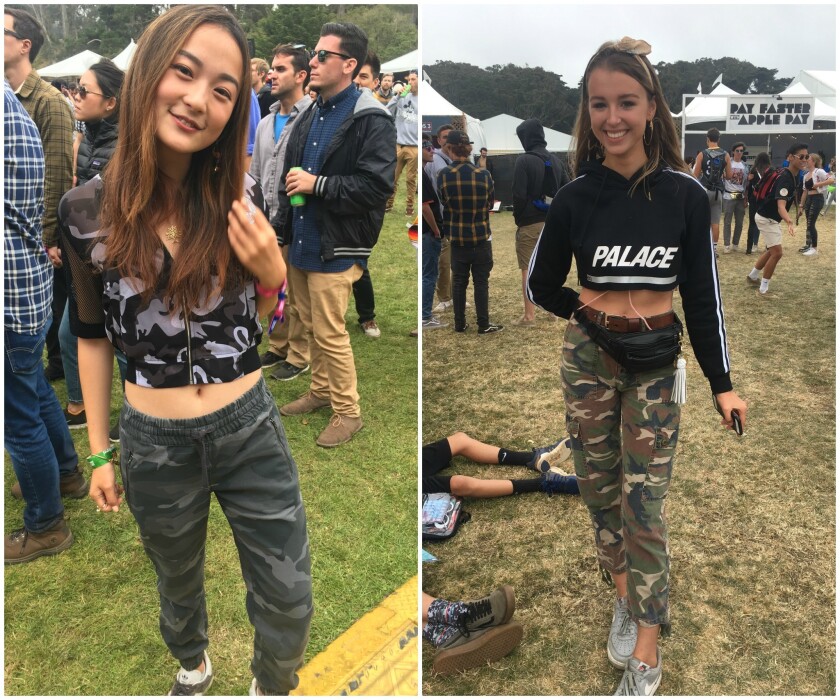 Camouflage print was one of the most prevalent fashion trends seen throughout the three-day festival. Guests of all ages and genders sported camo-emblazoned pants, tops, jackets and hats.
Retro and futuristic sunglasses
With the sun out and the daytime temperature rising, sunglasses were a must-have at the summertime festival. But these aren't your dad's Ray-Bans. From '70s inspired eyewear to futuristic visor frames a la Kim Kardashian, attendees opted for more unique pairs inspired by the past (and future).
Sparkles
Guests added a bit of pizzazz to their outfits with sparkles and sequins. Some guests went full-on sparkle with body-suits entirely embellished with sequins while others added a pop of shine with a statement hat or jacket made of sequins or rhinestones to dazzle the crowd.
Denim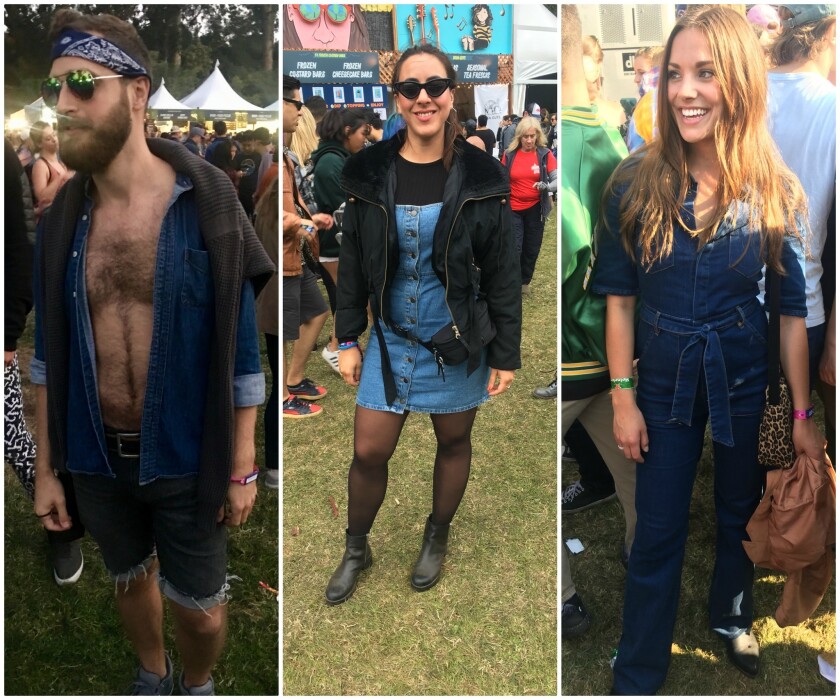 Nothing says American fashion like denim. Guests found multiple ways to rock the timeless staple, including jumpsuits, overalls, dresses, button-up shirts, cut-off shorts, skirts, pants and jackets all made out of the ubiquitous indigo fabric that never goes out of style.
---