Female-powered brands and e-tailers' first-ever stores make Palisades Village a mall antidote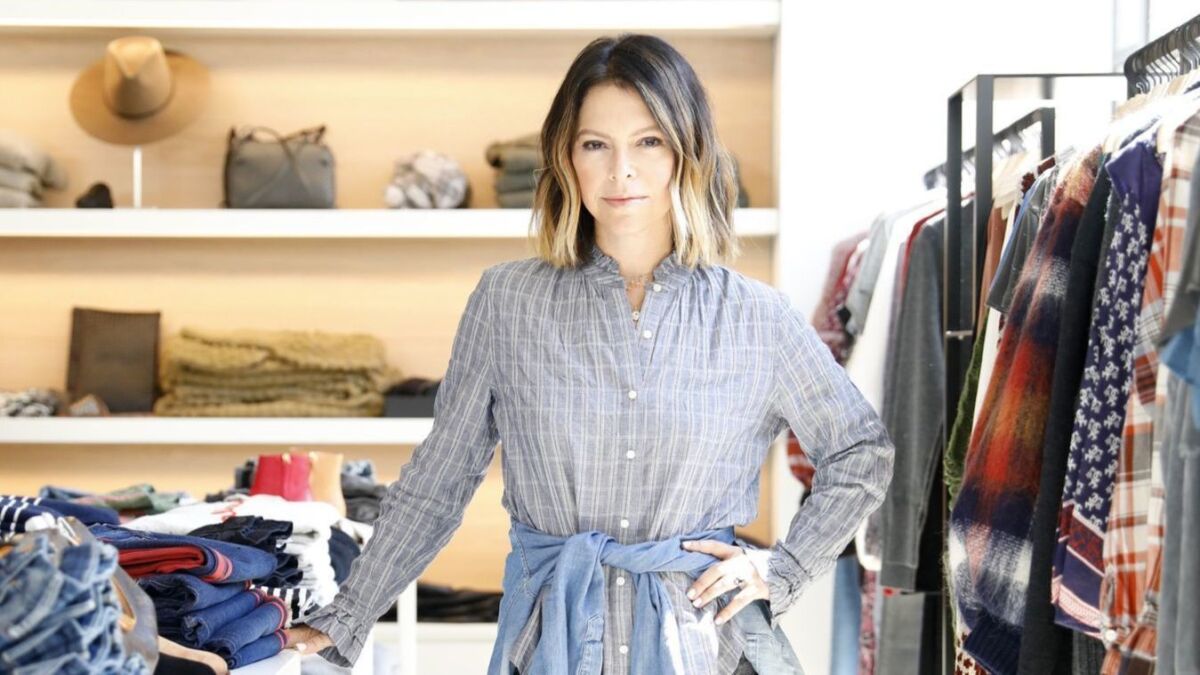 With blooming roses, a plush lawn and a courteous concierge, Palisades Village exemplifies the picture-perfect shopping centers that retail developer Rick Caruso is a master at building. Unlike the Grove, which stands at the center of his growing real-estate empire, not a single department store anchors the Pacific Palisades center that opened earlier this fall at 15225 Palisades Village Lane.
Instead, there's a plethora of intimate boutiques, mixing casual and sophisticated fashion from brands such as Cuyana, Anine Bing, Cynthia Rowley, Zimmermann and Rachel Zoe, which unveiled a holiday collection at the shopping center Wednesday. Fashion-industry fixtures such as Jennifer Meyer and Tamara Mellon, along with e-tailers Amazon Books and Carbon38, have opened brick-and-mortar stores there. And Brunello Cucinelli and Veronica Beard will join the roster of retailers in 2019.
Other brands that boast multiple store locations are thinking different to stand out in the local market. Vince creative director Caroline Belhumeur said the L.A. label planned to have botanical workshops above the store's reflective pool, which "would draw people to go out there." Appealing to makeup mavens, Sephora is shrinking its usual retail footprint by more than half in a new format called Sephora Studio, while Chanel Beauté had its West Coast debut at the center.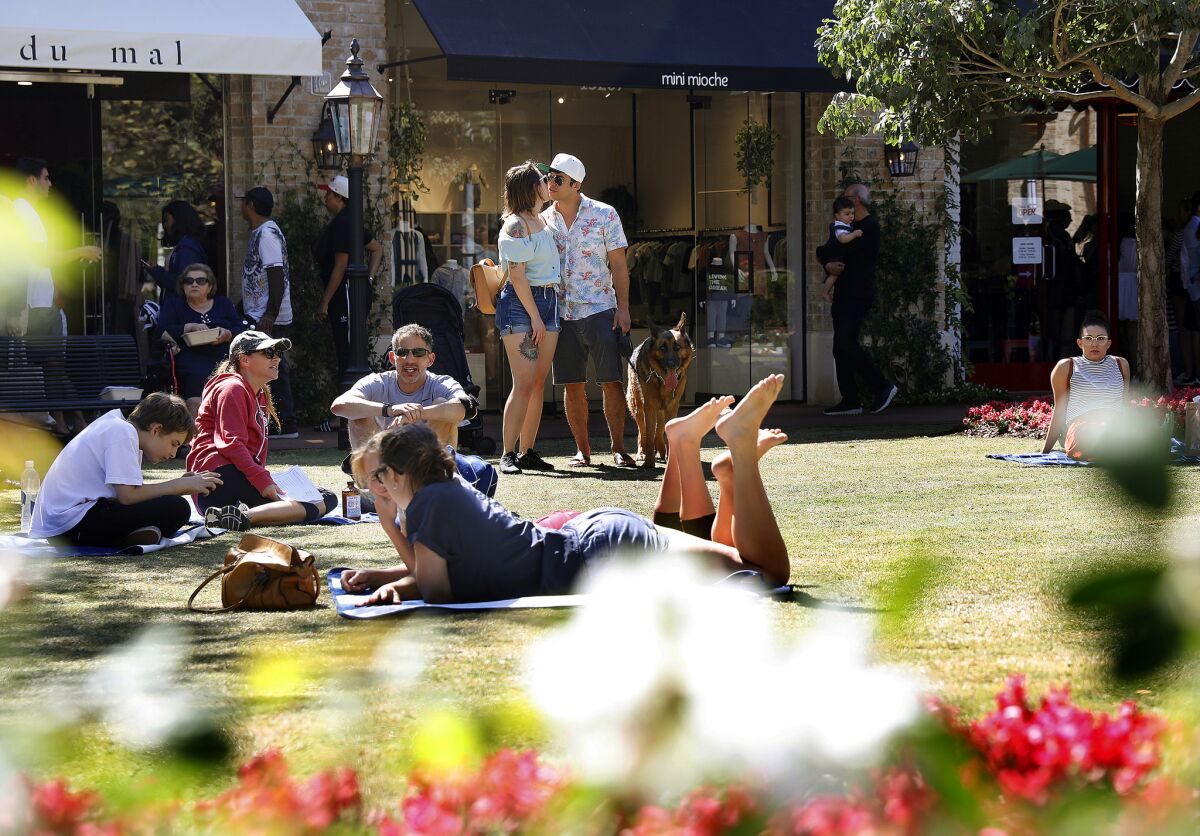 Play our holiday gift guide game and find presents for everyone » »
"I have more stores here than in the Grove — even though the Grove is five times larger," Caruso said. "It makes for a more interesting shopping experience."
For those on the hunt for holiday gifts — or just wanting a new shopping experience — we scouted Palisades Village, and here's what we found.
Towne by Elyse Walker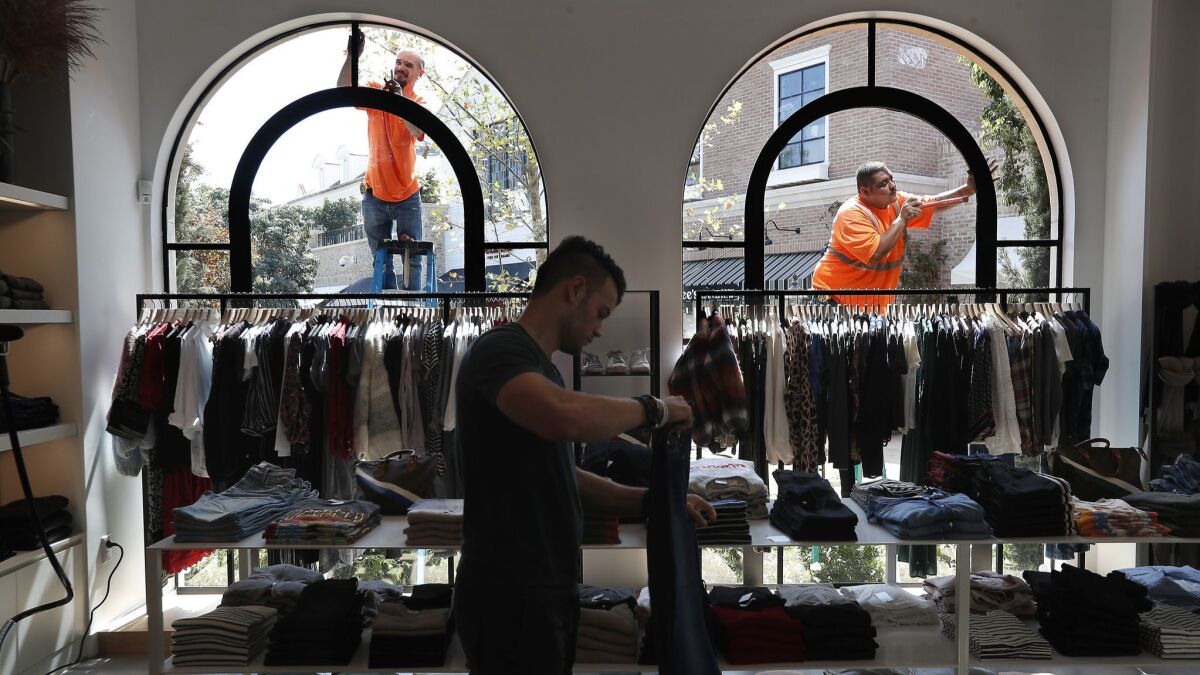 Although Elyse Walker's namesake emporium on the other side of Sunset Boulevard features trendsetting women's fashion, her new concept Towne focuses on luxe basics such as cashmere sweaters and made-in-L.A. jeans. Plus, "we're bringing men's back," Walker said. (Look for goods from Moncler, John Elliott and Officine Générale.) She also offers vintage Rolex and Cartier watches re-imagined by laCalifornienne with colorful faces and zesty straps ($3,250 to $15,500).
Jennifer Meyer
Drawn to sparkle and comfort, jewelry designer Jennifer Meyer modeled her shop's door handle after a gold hammered disc earring and painted the walls a soothing pink. On a prime corner across from the Bay Theatre, the 500-square-foot nook is the right size for displaying diamond-bezel tennis necklaces and other delicate designs. "It's the first time people can see the breadth of the collection," she said.
A.L.C.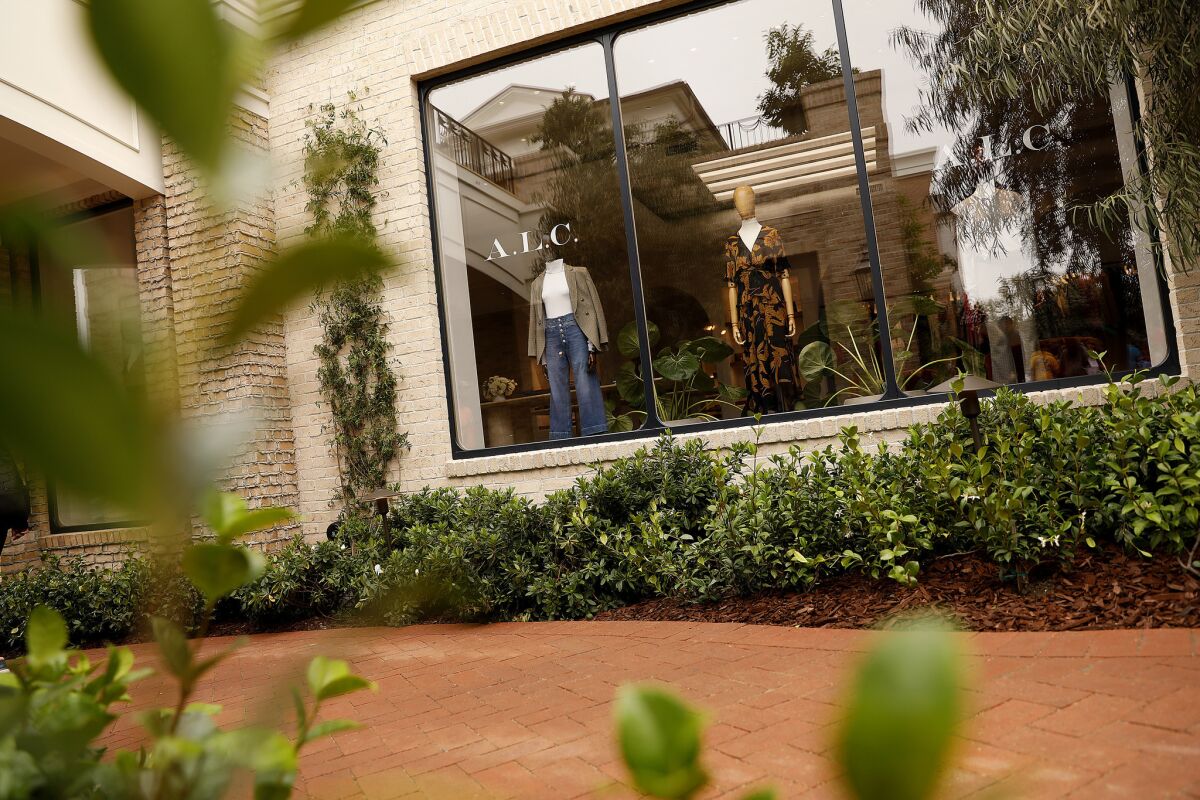 Nine years after launching L.A.-based A.L.C., Andrea Lieberman has her first freestanding store in California. For this location accentuated by monastic arches, Lieberman is working on a capsule collection of versatile dresses, retailing from $495 to $895. "You can wear it with a slide during the day and throw on a heel at night," she said.
Fleur du Mal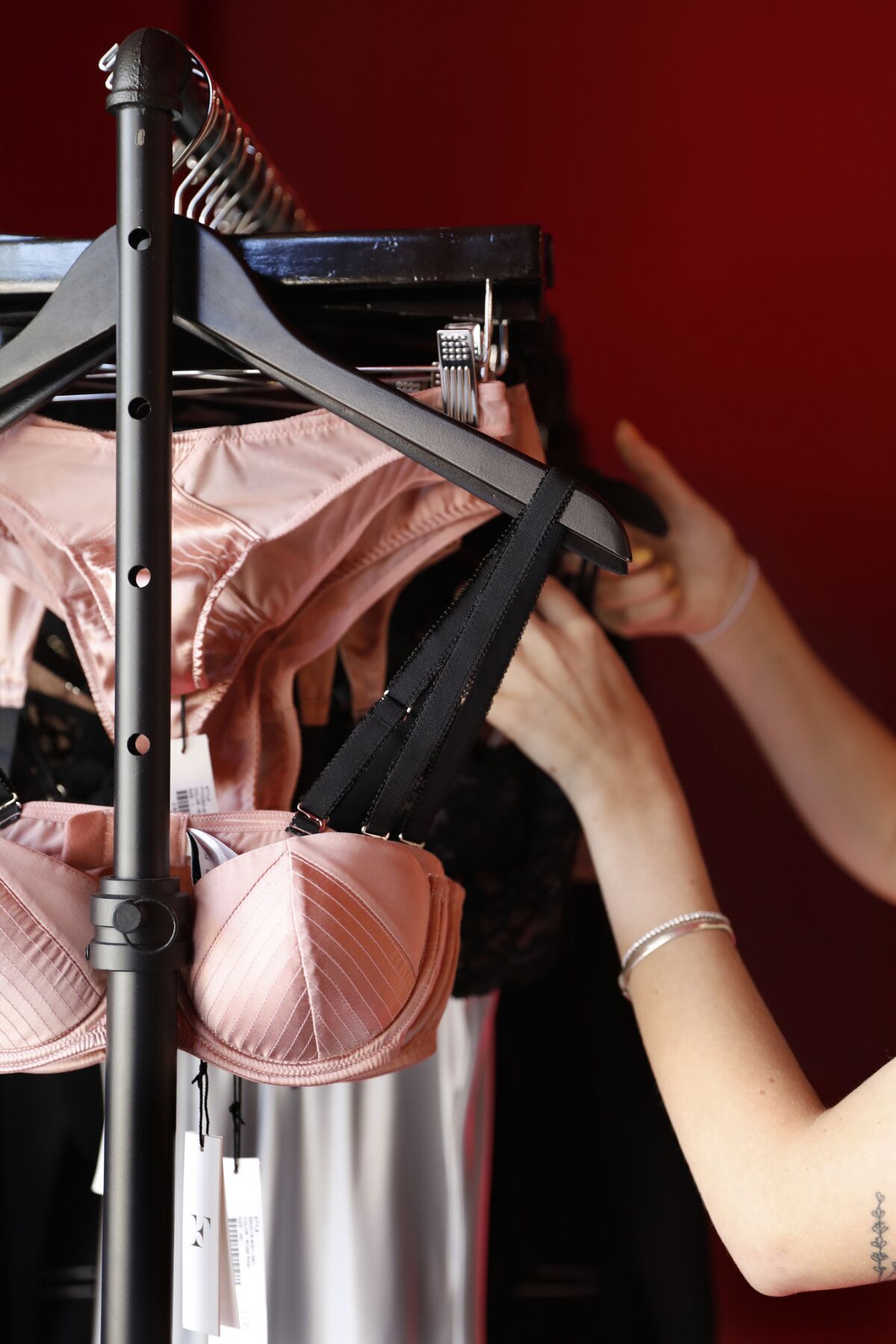 Scheduled to be open through February, Fleur du Mal's first West Coast shop "looks like a 1970s disco in St. Tropez but in the Palisades," founder Jennifer Zuccarini said. Favored by famous fashionistas such as Bella Hadid and Rita Ora, the New York-based women's label is appealing to Californians with $165 silk panties embroidered with a message inspired by one of the Notorious B.I.G.'s hip-hop hits, "I'm going going back back to Cali Cali."
Tamara Mellon
To move her eponymous direct-to-consumer luxury shoe brand from the digital realm to brick-and-mortar, Tamara Mellon worked with Michael Maltzan, the Modernist architect who designed her home. Her 400-square-foot space is "like walking into my personal closet," she said, albeit one stocked with every single size of 20 sleek styles, which shoppers can pull from the Donald Judd-inspired metal shelves. "The shoes stand out," she said.
The Little Market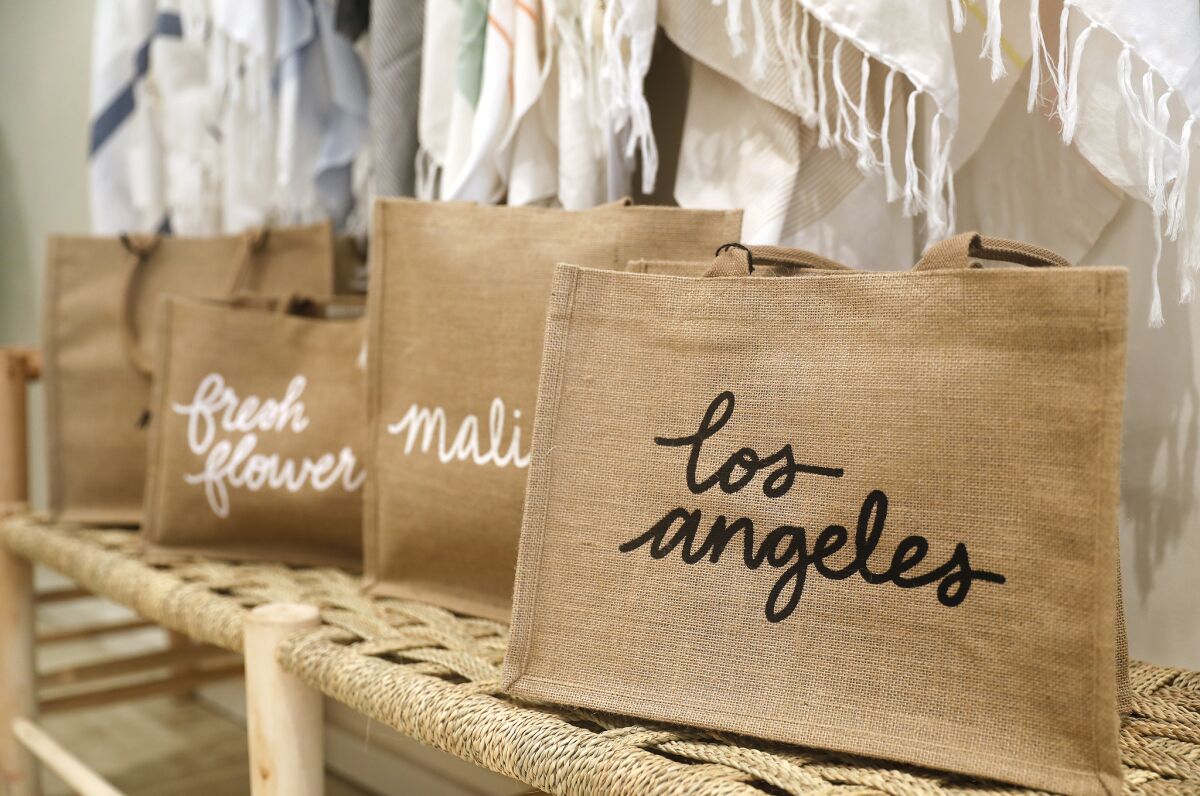 The Little Market's first permanent brick-and-mortar store resembles a narrow but serene gateway to India, Guatemala and more than 25 countries where the nonprofit e-tailer partners with 66 artisan collectives to produce striped scarves, rose-infused body scrubs and bright clutches repurposed from embroidered blouses. "They are gifts people can feel good about," said designer and former "The Hills" star Lauren Conrad, who co-founded the L.A.-based company with Hannah Skvarla.
Carbon38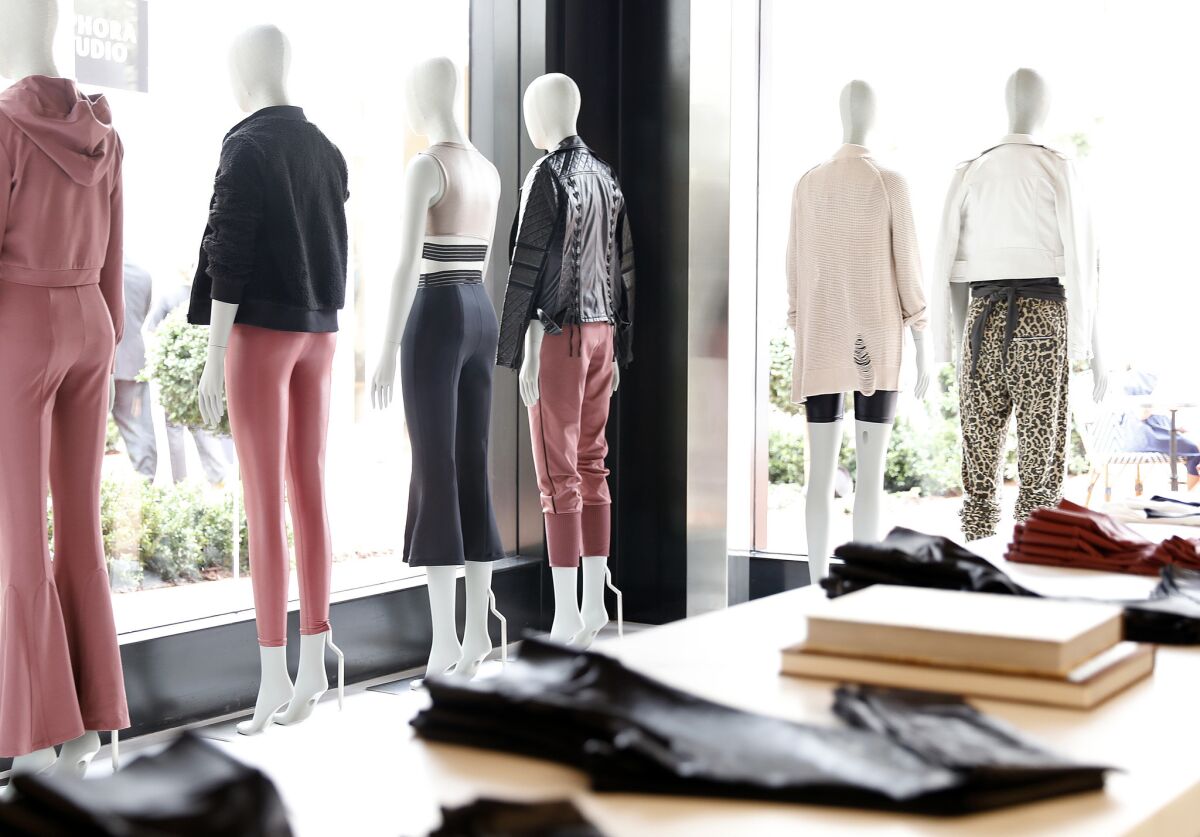 Italian marble and Japanese black wood set the polished parameters for Carbon38's first freestanding store, which highlights stylish activewear, including an exclusive collaboration with Cushnie, whose $495 wide-leg jumpsuit and other monochromatic designs are fancy enough for date night but also machine-washable. As Katie Warner Johnson, Carbon38 co-founder and chief executive, said, "The in-store experience [is] really bringing the brand to life."
Botanica Bazaar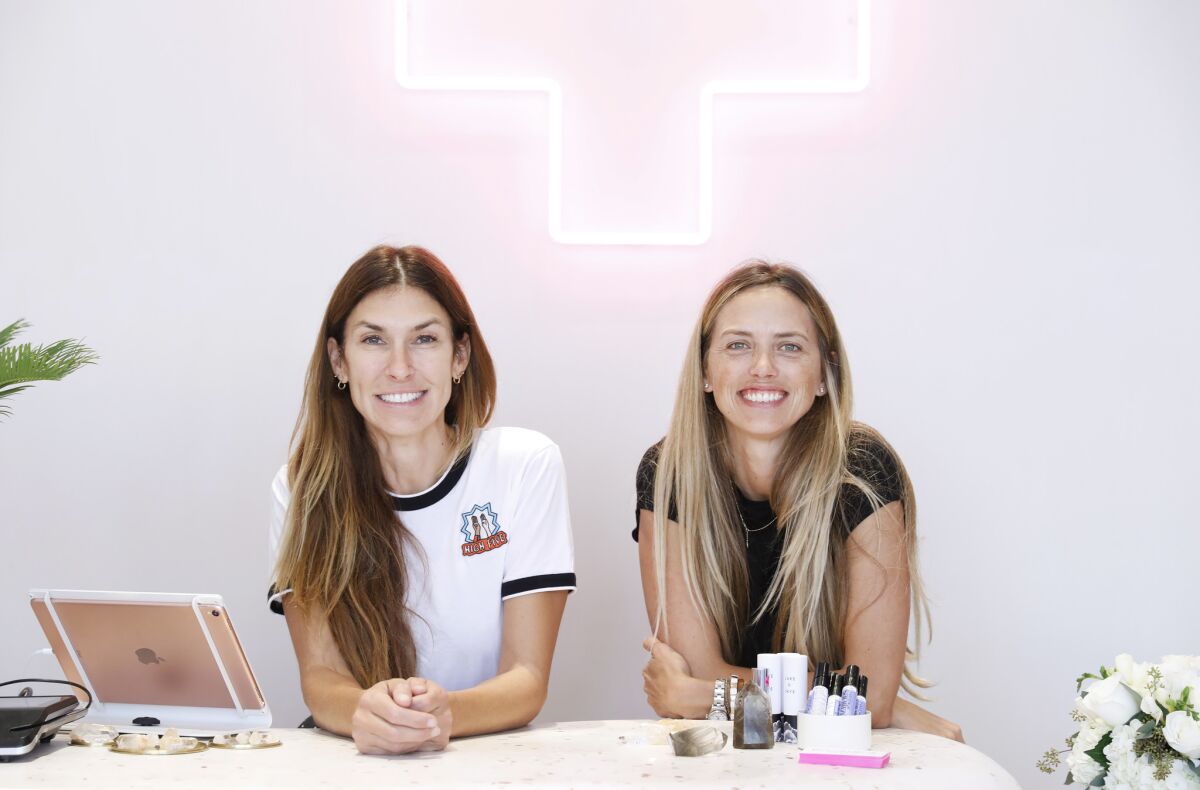 Botanica Bazaar's strategy to expand beyond its base in Amagansett, N.Y., to Southern California entails offering Hawaii-based Oshan's $68 charcoal face wash, $26 tinted lip oils from Canada's Ogee and other products rarely found here. Also, customers can test everything under the store's pink pharmacy-cross sign. "We are here to suggest and show what's worked for us," Botanica co-founder Leilani Bishop said.
Mini Mioche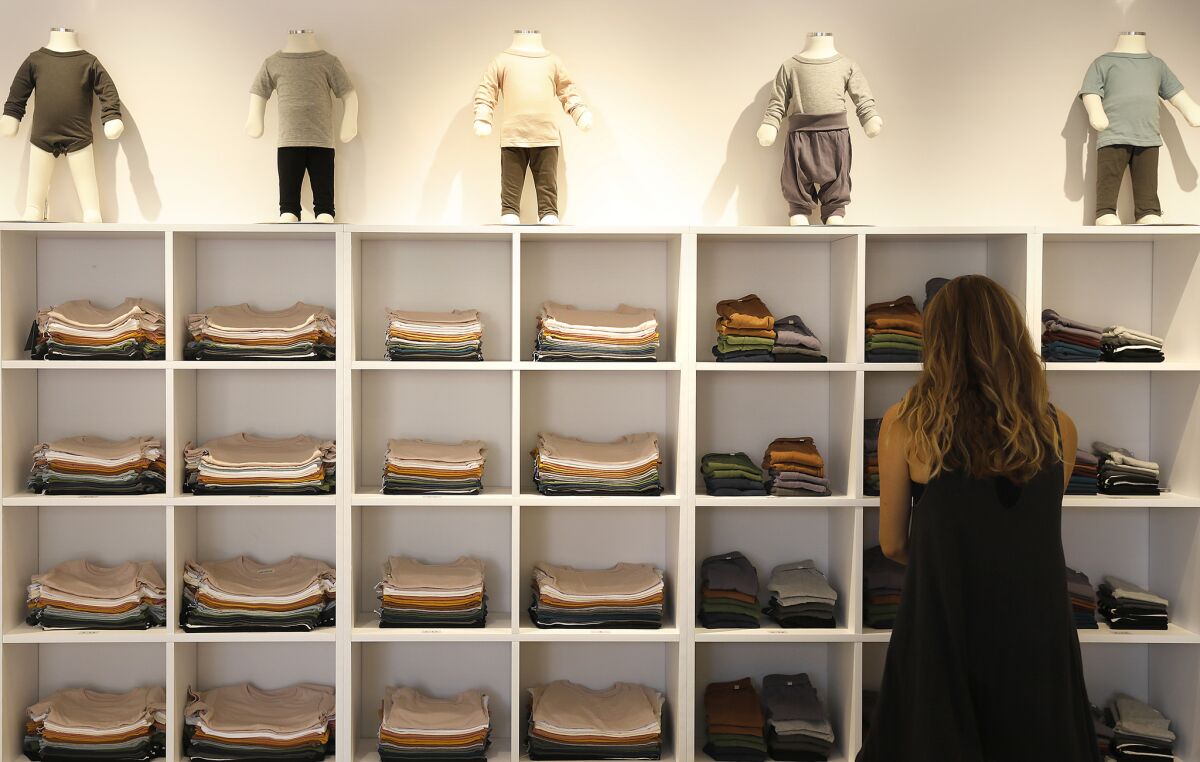 In Mini Mioche's first U.S. store, the Toronto-based brand's advocacy of ethical manufacturing with organic materials extends to its minimalist kids clothes retailing from $17 to $62 as well as to its zinc-free diaper-rash ointment, grapeseed-extract-blended sunscreen and other skin care products made in collaboration with Substance.
For fashion news, follow us at @latimesimage on Twitter.