Paris Fashion Week: Hippie modernism meets the Mediterranean in Chloé's spring and summer 2019 collection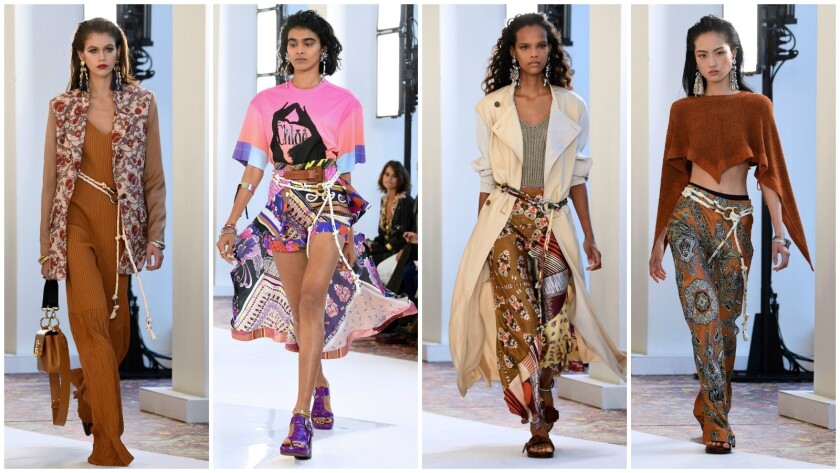 Reporting from Paris —
The first thing that came to mind when the spring and summer 2019 Chloé collection started coming down the runway here Thursday was how perfect the hippie-flavored flared trousers, paréo skirts and twisted silk lariat belts would fit in at Coachella Valley Music and Arts Festival. By the time we saw the T-shirt depicting a pair of hands raised toward an ombré sunset, we'd pretty much convinced ourselves that the collection had been inspired by what creative director Natacha Ramsay-Levy had found on the dusty polo fields of Indio, Calif.
We were wrong. The show notes describe the Chloé girl embarking on a "Mediterranean journey under the sun," and a collection defined by "new-age revival." In our defense, though, the notion of a "Chloé-chella" collection probably had a lot to do with the fact that we ran into the sisters-rock band Haim (Danielle, Este and Alana Haim) on the way into the show venue, and they had worn the label to memorable effect — when they performed at Coachella earlier this year.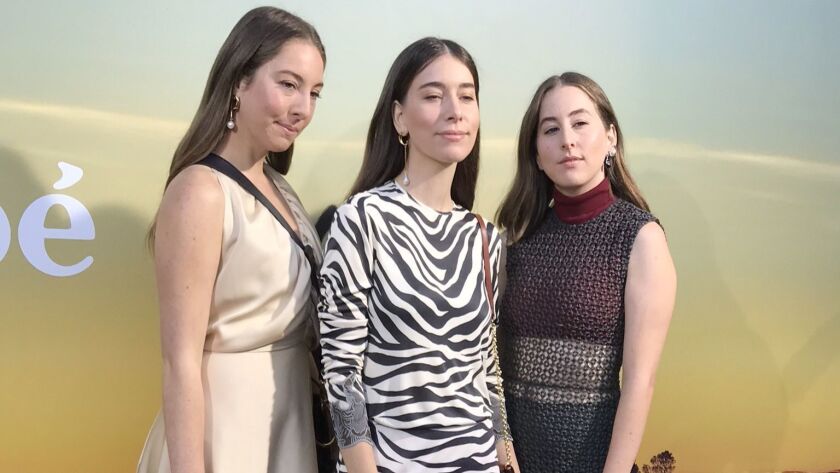 Inspirational source aside, the collection's hippie modernism vibe — scarf prints, tank dresses, tops with handkerchief hems and tunics cascading in goddess pleating — are sure to make the collection a hit with the free-spirited, festival-flitting flock, as will the range of pieces embroidered with shells or studded with chunky amulet-like gems.
Ramsay-Levy's collection — her third since taking the creative helm at Chloé — also tapped into some of the trends we've started to notice this week, including the generously cut or flared trouser leg (also in evidence at New York Fashion Week) and a color palette heavy on neutrals, particularly shades of beige.
For more musings on all things fashion and style, follow me at @ARTschorn
---