Raging Runways holds free-spirited festival-inspired fashion show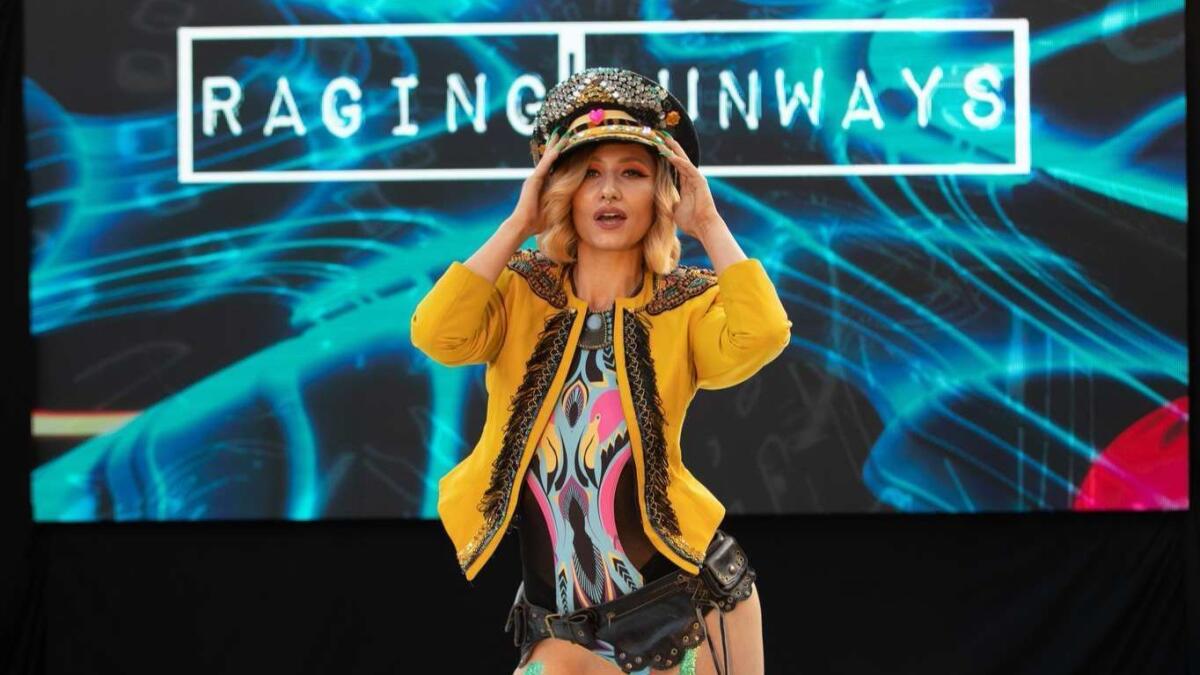 The Liquid Frequencies pool in South Bay was a landscape of temporary tattoos, sequined kimonos and floor-length faux fur jackets last weekend.
If that sounds a lot like Coachella, that's exactly the point. The event, called Splash & Burn, was organized by Deep Downunder Productions and Raging Runways, a Los Angeles-based fashion event production firm that specializes in festival-inspired fashion shows.
From 2 to 9 p.m. Saturday, fans of festival fashion drank and danced at the pool party, showing off their purchases from on-site vendors such as Miss Jie Couture, which makes bikini tops out of jewels and chains, and Universal Soul, which offers custom biodegradable glitter body art.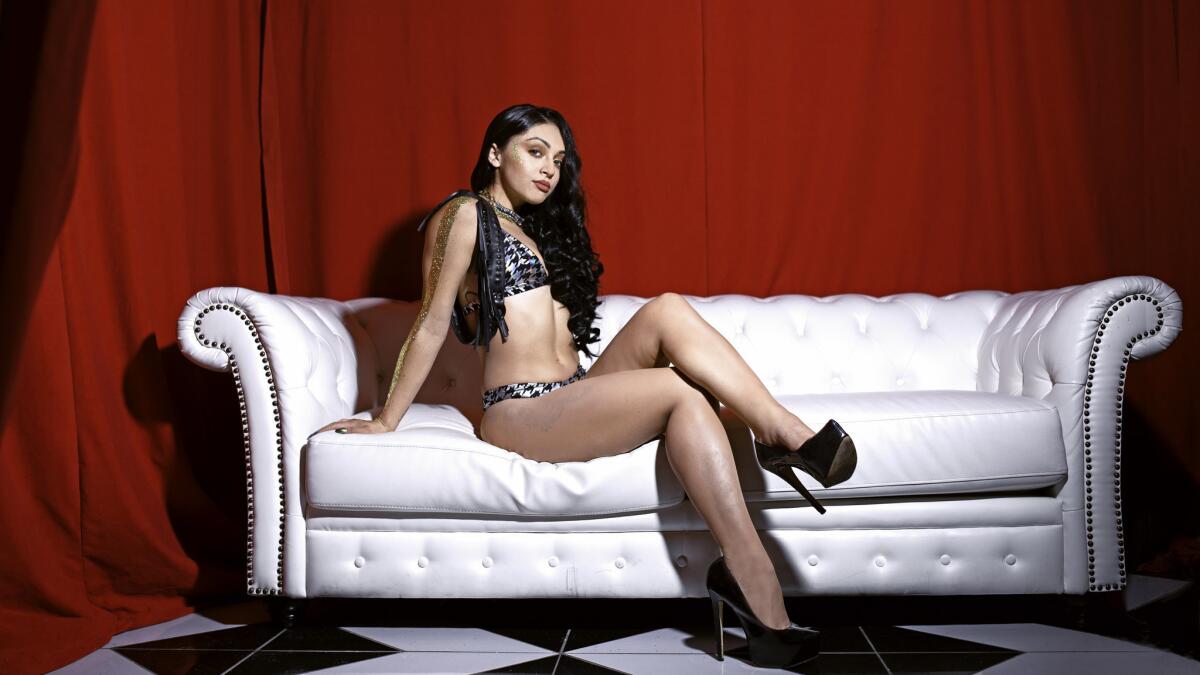 Miss Jie Couture and Universal Soul, along with eight other festival-friendly designers, participated in a runway show later in the evening. Models — ones who actually seemed to be enjoying themselves — were flanked by fake fire, clad in sparkly swimsuits from Candypants and bedazzled marching band hats by Lunar Disco. There was also a "halftime" dance performance.
The event turned out to be livelier than most fashion shows, which is exactly what Raging Runways founder Ali Ricke wanted. Ricke, 31, started the company when she grew bored with the seriousness of traditional runway shows — and when she realized she'd never buy the clothes those shows featured.
"It was so colorful and exciting, and that's when I realized no one else was doing that," Ricke said of the first Raging Runways event, held a year ago at the Arte Pad music festival near San Diego.
"We're essentially reinventing the way people see fashion shows."
Ricke and her four employees often comb through Instagram to find designers for Raging Runways shows. They ask themselves one question before reaching out to a brand: Would they wear their clothes? If the answer is yes, they send a direct message.
The result, Ricke said, is a more inclusive fashion show. That felt true Saturday. Before the show started, guests blew bubbles, posed for photos and strutted down the runway — just like models.
Some event attendees shopped Splash & Burn for Burning Man, a festival in the Nevada desert at the end of August. Others such as Ashley Corrigan from San Diego used the event to explore festival fashion for the first time.
"For open-minded females, [festival fashion] is more of a statement, like, 'I'm proud of my body. Love it or hate it, I'm gonna rock it,'" Corrigan said. "That's what I really love about the music festival scene."
---
UPDATES:
10:30 a.m.: This article was updated with more information about the event organizers.