Pomellato returns to Beverly Hills to continue celebrating the L.A. woman who can buy her own jewelry
Pomellato, the Milan-based jewelry house, has returned to Beverly Hills after a few years' absence with a new 1,700-square-foot store, which opened in late August. Brand officials from New York and Italy as well as social media influencer Chiara Ferragni, the face of the Pomellato For Women campaign, joined guests, including January Jones, on Tuesday for a cocktail reception before a rooftop dinner at Christie's, where seared branzino and Tuscan kale salad were served.
Nathalie Diamantis, chief executive and president of Kering Jewelry for the Americas (Pomellato is part of the fashion conglomerate's stable of brands), said exclusive store offerings include the Nuvola (Italian for "cloud") collection, comprising diamonds set in Fairmined gold. The boutique also serves as a showcase for the U.S. launch of the Montanapoleone collection, named after Milan's famous shopping street.
Diamantis said she wanted the store to feel like a "jewel box" with lacquered red wood and walls textured to look like gold chains.
Speaking of color and design, the 51-year-old jewelry brand was among the first to use colored semi-precious gemstones in fun, modern ways, including stacking rings and bracelets. (Skinny rose gold and garnet bangles go for $2,520 and a 1.5-carat diamond ring sells for $39,400.)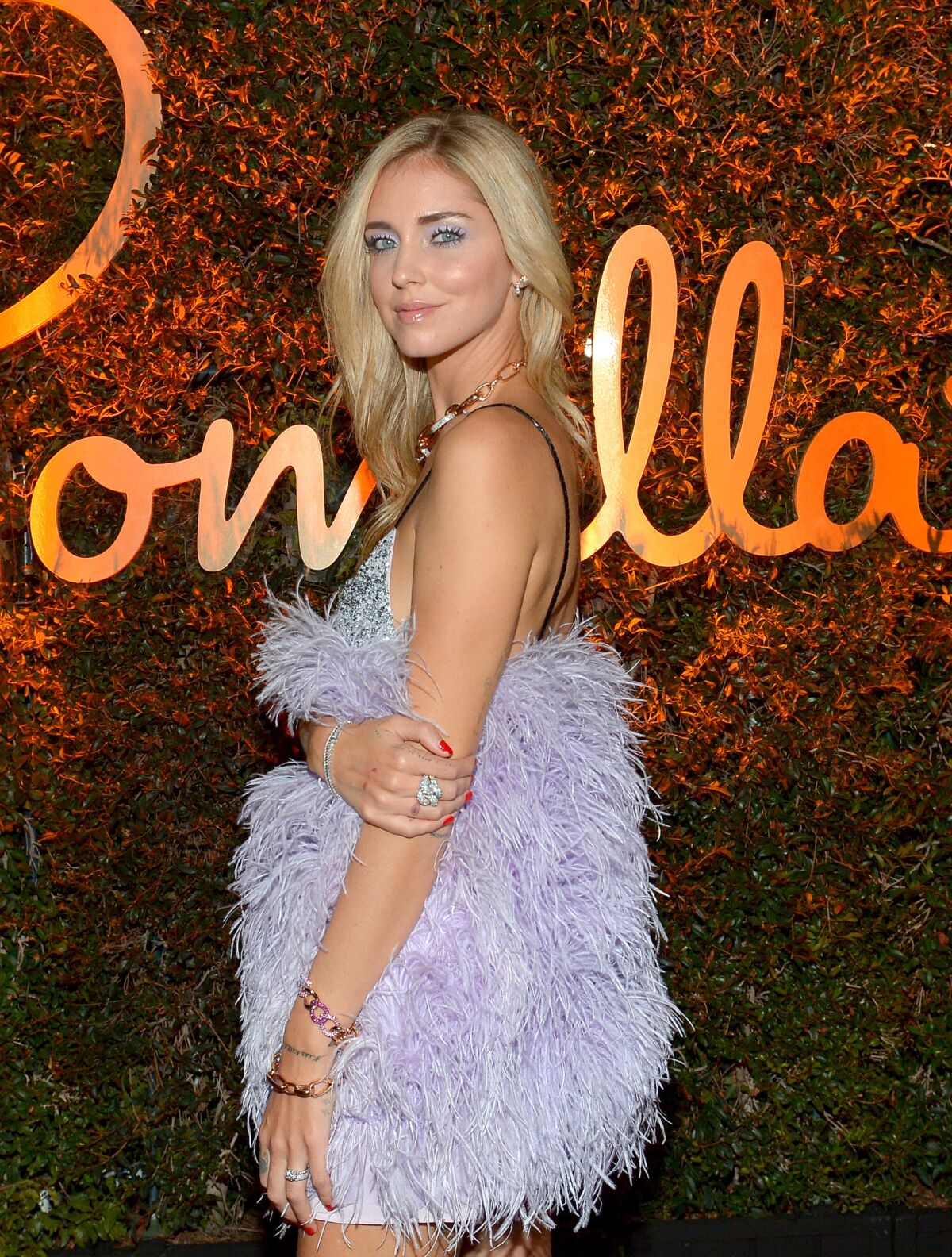 Pomellato, 214 N. Rodeo Drive, Beverly Hills, pomellato.com
Koio
As avowed sneakerphiles, Chris Wichert and Johannes Quodt were compelled to start their own brand when they found that the designer leather sneakers they aspired to weren't too affordable.
The duo set up their brand in New York in 2015, and with three stores there, they opened one in Los Angeles in early October, particularly encouraged after a successful pop-up here earlier in the year.
"Los Angeles is one of our biggest markets," Quodt said. "The brand fits in with the lifestyle here."
The pair knocked on more than 30 doors of random shoemakers around Italy before finding their producer, a family-run workshop in Civitanova Marche near the Adriatic Sea. It's a center of leather craftsmanship, which produces footwear for the world's major designer brands. (Most of Koio's calf-leather sneakers, which come in men's and women's sizes, are less than $300.) The brand is known for its collaborations, including those with James Whiteside, principal dancer at the American Ballet Theatre, and surfer Quincy Davis. The newest arrivals to the line include the Avalanche, which just launched in a vibrant blue-and-yellow combination.
Koio Venice, 1403 Abbot Kinney Blvd., Venice, koio.co
Wildfang
With T-shirts emblazoned with slogans like "Wild Feminist" and tuxedo-inspired blazers, Wildfang clearly knows who its target audience is. The 5-year-old Portland, Ore.-based brand opened its first Los Angeles store in mid-October to cater to customers who make up the brand's second-largest market, co-founder Emma Mcilroy said.
"We've been trying to open here for two years," she said. The 1,200-square-foot boutique is decorated in a style that Mcilroy described as "vintage Californian, with a nostalgic 1970s vibe and dialed-up iridescent materials." The store's merchandise reflects the core of the Wildfang brand — think crisp button-up short-sleeved shirts, wide-leg pants and suits with a large grid print. Prices range from $10 to $150.
The label has also launched a collaboration with Refinery 29 — a tee emblazoned with words, "She came. She saw. She … voted." Wildfang has aligned itself with several female-focused causes, including Planned Parenthood, Black Girls Code and the Kind Campaign, which works to educate girls against bullying. This year, the fashion label has donated $400,000 to these and other charities.
Until early November, Wildfang in Silver Lake will offer free tattoos on Saturdays and free tarot card readings Sundays.
Wildfang, 3430 W. Sunset Blvd., Los Angeles, wildfang.com
MCM
Earlier this month, luxury brand MCM bowed its collaboration with Nordstrom, a series of luxury accessories that extend past bags and wallets and into boxing gloves, umbrellas and water bottles.
Olivia Kim, Nordstrom vice president of creative projects, worked on the collection with MCM, rummaging through its archives (the brand was founded in 1976 in Munich, Germany) to create a collection of some 100 products that Kim describes as "new classics." MCM became well-known during the 1980s thanks to its lavishly monogrammed pieces, a detail that is referenced in the new collection. The insignia is on the classic cognac-colored leather weekend bags, backpacks and shoppers, and men's slide sandals. Kim said the new offerings draw on the "timeless, yet modern and cool appeal" of the brand. Prices range from $60 for a water bottle to $2,795 for a golf bag.
Pop-in@Nordstrom with MCM, until Nov. 11, Nordstrom stores at the Grove in Los Angeles, South Coast Plaza in Costa Mesa and Del Amo Fashion Center in Torrance, shop.nordstrom.com/pop
Kule
The timing was especially fortuitous for the opening of Kule's extended pop-up in Los Angeles. The New York-based fashion brand chose Oct. 15 for the unveiling of its collection at the Trading Post in Santa Monica's Brentwood Country Mart. (The space doubles as a post office.)
"It was tax day, and there were lines out the door," Kule founder Nikki Kule said. "People were asking us questions as they waited, and some ended up buying a shirt."
The brand is known for its striped tees, available in styles including boyfriend (long and loose) as well as turtleneck and classic fitted. Kule said although the Santa Monica pop-up space was "tiny," she made the most of it, including adding a makeshift dressing room surrounded by a shower curtain. Picking up on the post office connection, the pop-up has been painted blue with red accents, and exclusive-to-Los Angeles offerings include socks labelled "Priority." Kule prices start at $38 for socks and go up to $295 for cashmere sweaters. The pop-up will be open for at least the next six months.
Kule pop-up shop, the Trading Post at Brentwood Country Mart, 225 26th St., Santa Monica, kule.com
Alter
Silver Lake welcomed one of its newest entrants in mid-October, Brooklyn, N.Y.-based brand Alter. The 12-year-old retailer, which sells men's, women's and home products, has two stores in Brooklyn. Co-owner Roy Caires said he chose the local 1,200-square-foot store location because he's tended to hang out on Los Angeles' Eastside during visits to the West Coast.
"I like the walkability of Silver Lake," he said. "It felt like a good pairing." Exclusives to the Los Angeles store include pieces by Neon Zinn, a New Orleans-based label that makes sculptural rope jewelry. Other brands carried by the store include Uzi, Mod Ref and Fried Rice as well as Alter's own label.
"We like to think we have something for everyone," Caires said. "People come to us for something cool and funky for an event or something that can be part of their everyday wardrobe. Even our basics have a twist to them that make them look fresh and invigorating and can update an entire wardrobe."
Alter, 3333 Sunset Blvd. Los Angeles, alterbrooklyn.com
The Live New Experience by CJ
If you missed K-Con, the August celebration of all-things Korean at the Los Angeles Convention Center, here's another opportunity to soak up some of that Asian culture. The event billed as "The Live New Experience by CJ" will take over the atrium at Westfield Century City through Oct. 28.
"We will have a good selection of beauty products and clothing from Korea that people can try out," said Angela Killoren, chief marketing officer of event organizer CJ America.
Highlights of the nine-day affair include a chance to buy beauty products that aren't typically available at U.S. stores; Korean beauty retailer Olive Young's showcase of brands such as BringGreen, which offer green tea-infused products, and botanicals-based Boh. Fashion brand Ce& will also bow exclusive pieces of hoodies, sweatshirts and T-shirts from a collaboration with K-pop boy band Wanna One.
"The event is designed to give people a taste of what they love," Killoren said.
Music, food, giveaways and encounters with influencers will make up the rest of the event. Killoren also said product prices would be reasonable: $2 to $20 for makeup and $15 to $40 for clothing.
The Live New Experience by CJ, until Oct. 28, Westfield Century City, 10250 Santa Monica Blvd., livenewcj.com
Nordstrom Local
In keeping with a major trend in shopping, Nordstrom is expanding its popular streamlined retail concept, Nordstrom Local. Joining an existing spot in Beverly Grove, the new locations opened in Santa Monica in late September and downtown Los Angeles on Oct 12. The stores are considerably smaller than the grand department store setting — think 1,200 square feet for Santa Monica and 2,200 square feet for downtown L.A., and offer amenities such as pick-up service for online orders as well as alterations and personal shopping. At the newest location in downtown, Baxter of California will offer barber services and shoppers can get bags and suitcases repaired through a cobbler or pick up lunch to go.
Nordstrom President Jamie Nordstrom said in a statement that the Nordstrom Local brand is in response to customer demand.
"[They] have told us they want to shop where, how and when they choose," he said.
Nordstrom Local, 214 26th St., Santa Monica, and the Bloc, 750 W. 7th Street, Los Angeles, shop.nordstrom.com
For fashion news, follow us at @latimesimage on Twitter.