South Dakota high school's customized kicks land $50,000 in arts funding from Vans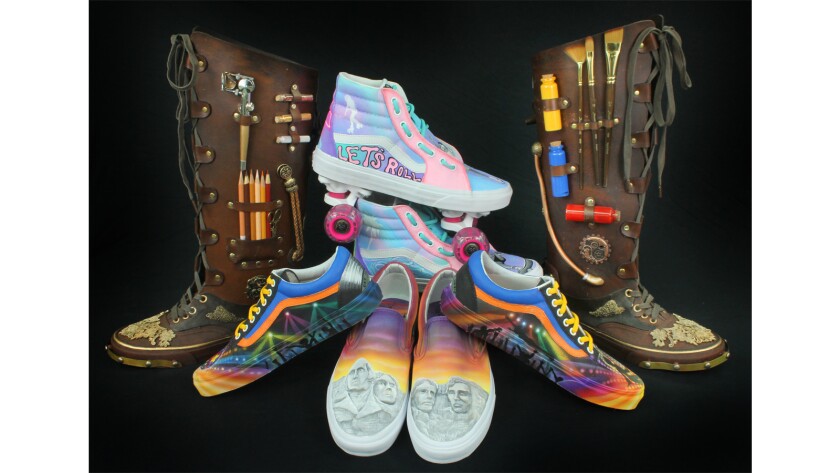 The arts education program at Parker High School in Parker, S.D., has $50,000 more in its coffers today thanks to four pairs of customized Vans and the students who created them.
Parker High School was named the 2017 Vans Custom Culture competition grand-prize winner at a June 7 event at the HD Buttercup Loft in downtown Los Angeles' Arts District that saw the school beat out four other finalists from around the country. Those schools — Fontainebleau High School (Mandeville, La.), Friendswood High School (Friendswood, Texas), Ridley High School (Folsom, Pa.) and Will C. Woods High School (Vacaville, Calif.) — didn't go home empty-handed though, each landing $4,000 in funds for their arts programs.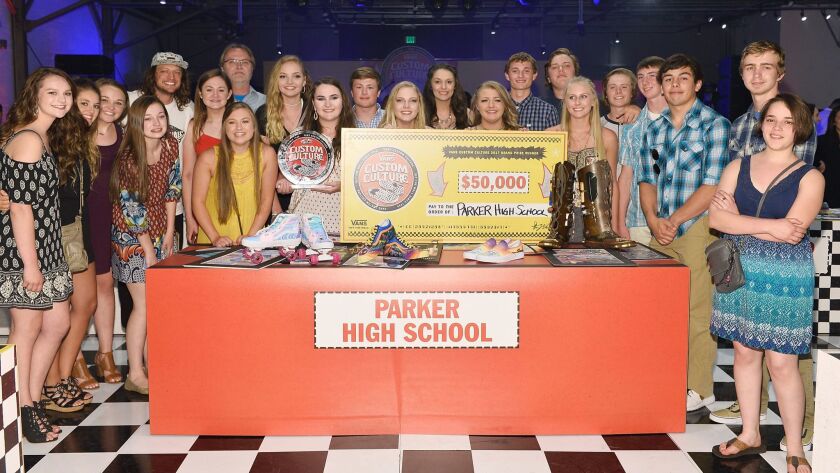 In addition, the Friendswood High School entry won a separate "local flavor" competition worth an additional $15,000 in arts program funding.
It's the eighth year Cypress-based action sports brand Vans has held the nationwide competition that challenges high school teams to create designs for four pairs of blank canvas Vans shoes that speak to a specific theme. This year 3,000 schools submitted designs themed around Vans' "Off the Wall" lifestyle as it pertains to action sports, art, music and local flavor.
Those entries were whittled down to 50 semifinalists, which were put to a public, online vote, with the winning team from each of the five regions flying (on Vans' and its fellow sponsors' dime) to Los Angeles for the final judging event.
Winner of last year's competition was a team from Edison, N.J.'s John P. Stevens High School. A webcast of this year's finale event can be watched at the Vans Custom Culture Facebook page through July 7.
For more musings on all things fashion and style, follow me at @ARTschorn.
ALSO:
50 fashionable firsts to mark South Coast Plaza's 50th anniversary
How Vans tapped Southern California skate culture and became a billion-dollar shoe brand
Kendall Conrad, Lena Wald and Outerknown tapped for Wear LACMA's spring 2017 collection
---